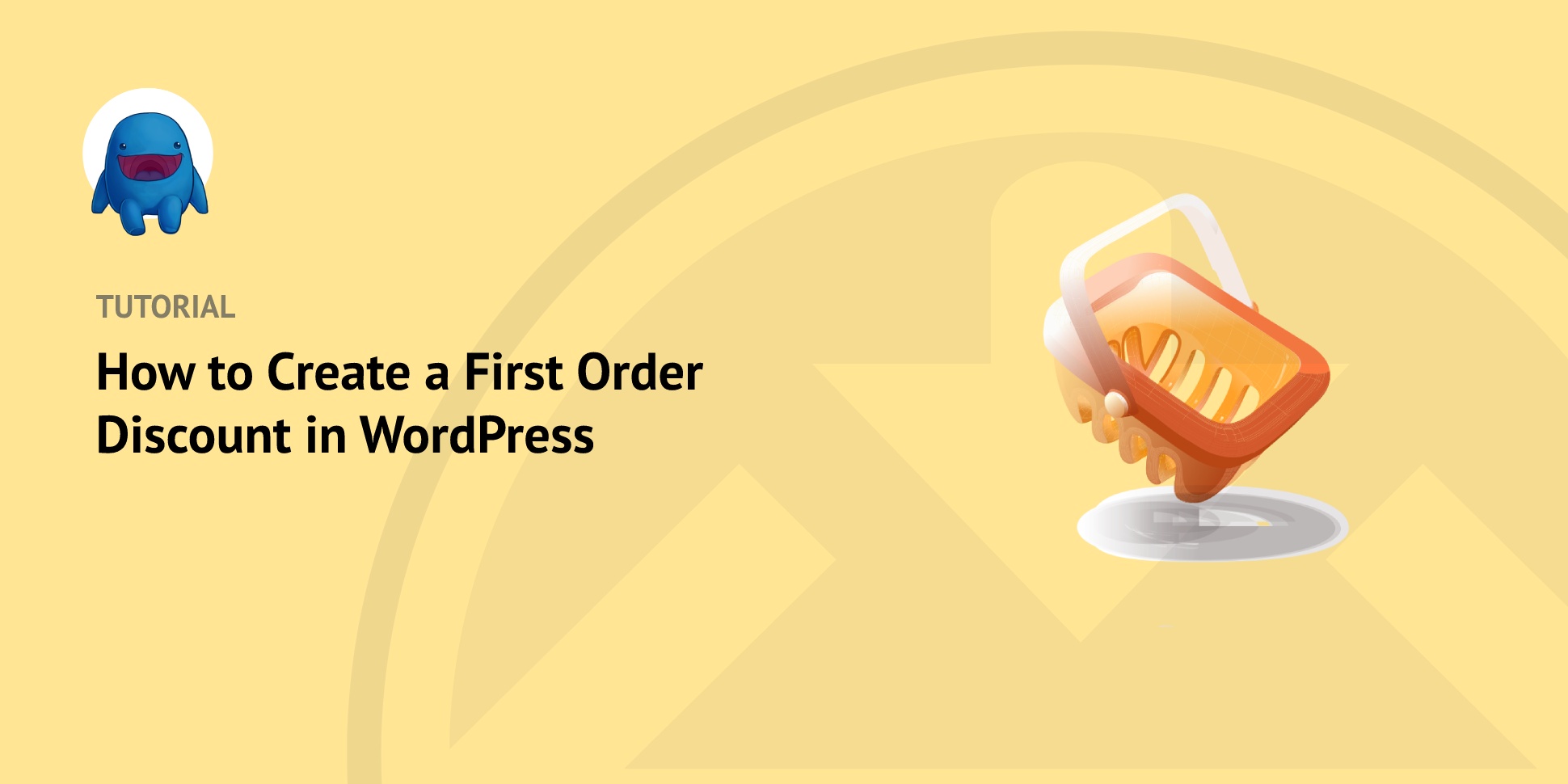 Do you want to learn how to create a first order discount in WordPress?
One way to boost sales is to offer an incentive to new visitors to make a purchase. And who doesn't love a good discount? Giving first time shoppers a percentage off their first order can help encourage repeat business and drive conversions.
Plus, thanks to Easy Digital Downloads, creating product discounts is super simple.
🔎In this post, we'll cover:
Why Offer Discounts on First Orders?
Offering discounts on first orders is a great way to attract customers to your eCommerce store. There are a few reasons this is a smart marketing strategy. For instance, first order discounts:
Give customers an incentive to make the purchase
Allows them to try out the product without feeling like they're taking too much of a risk
Build trust between you and your customer
Additionally, first order discounts in WordPress can help increase sales and get people talking about your store. People love getting a good deal. So when they tell their friends about the discount they received, it could lead to more new customers for you.
If customers are satisfied with the product, the first order discount could encourage them to come back and make more purchases.
Finally, offering discounts on first orders is cost-effective for you as a business owner. You're already investing in advertising and marketing. The coupon encourages customers to take advantage of that effort. This can be especially helpful if you're trying to reach new audiences or launch a new product.
How to Create a First Order Discount in WordPress
Ready to create your first order discount? If you're a WordPress user, you can use this step by step tutorial to do it in just a few simple steps:
Step 1: Download Easy Digital Downloads
The easiest way to create a first order discount in WordPress is with Easy Digital Downloads: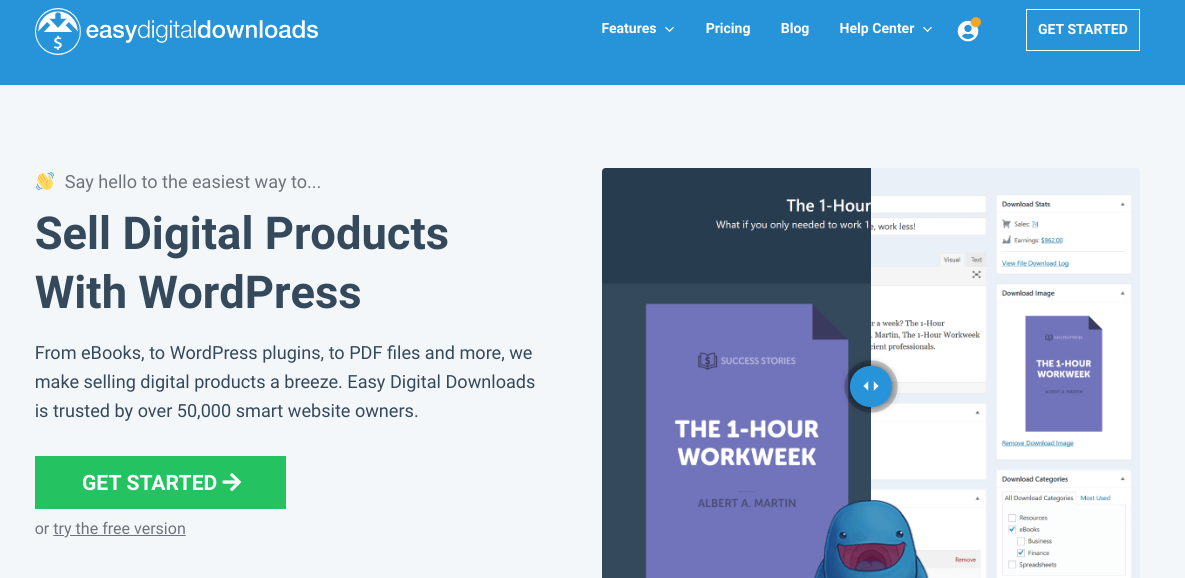 This powerful WordPress plugin is a complete eCommerce solution. It's an excellent alternative to WooCommerce, particularly if you only sell digital (not physical) goods.
There are multiple pricing tiers to choose from. We recommend grabbing an Extended Pass as this will let you access premium extensions and features. This includes Recurring Payments, which we'll cover next.
Once you purchase your plan, you can go to your account. Click on the File Downloads tab, then select Get Easy Digital Downloads to download the plugin:

Next, you can add it to your WordPress site. Go to Plugins » Add New » Upload Plugin from your WordPress dashboard:

Install and activate the plugin. A Downloads menu item will appear in your admin area: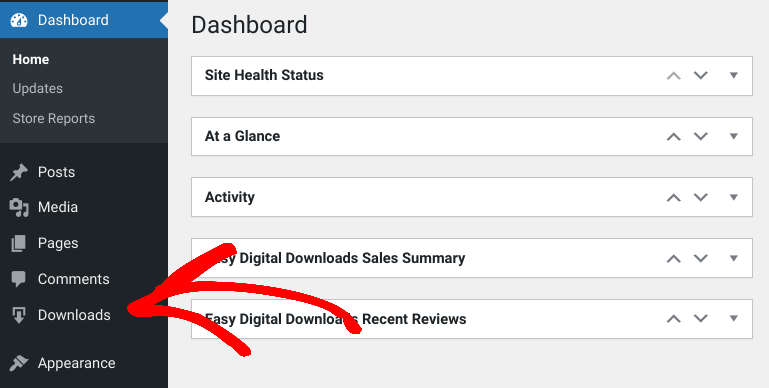 👉🏼 To get your eCommerce store up and running, there are a few setup steps you can take care of. For guidance, we recommend using the following guides:
Step 2: Get the Recurring Payments Addon
Next, we're going to install the Recurring Payments extension: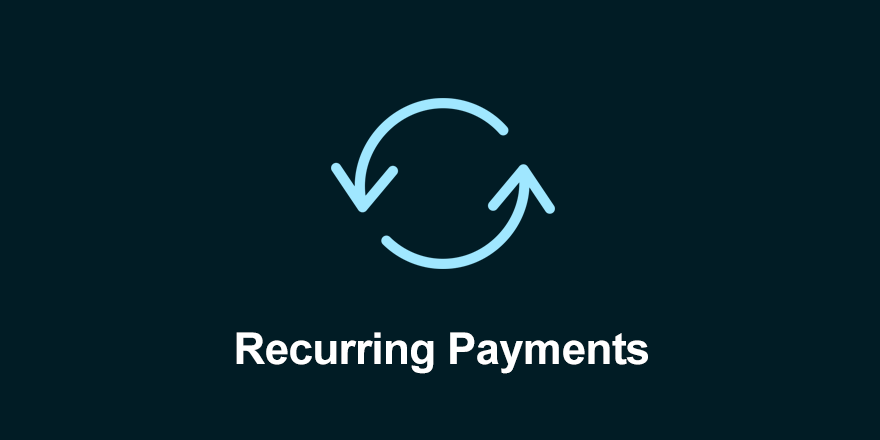 This is an incredible EDD premium addon. If you have an EDD pro license, it's included for free. You can use it to accept recurring payments, sell subscriptions, and offer different discount types.
To get started, you can navigate to Downloads » Extensions » All from your WordPress dashboard. Search for Recurring Payments, then select Download Now: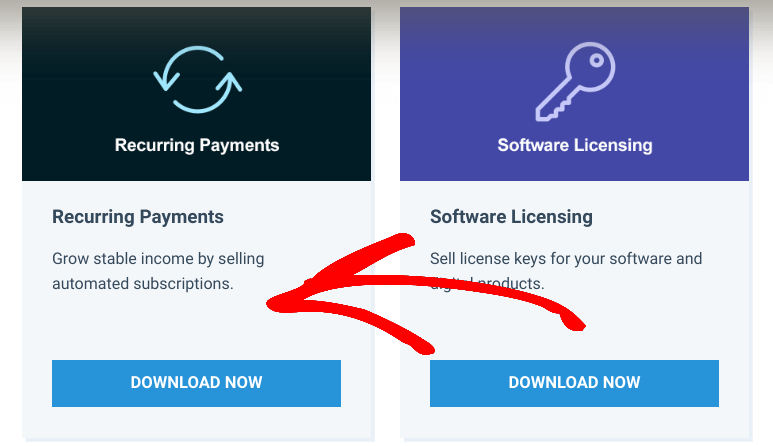 Then you can upload it the way you would any other WordPress plugin. Remember to activate it!
Step 3: Create the First Order Discount
Once you have the Recurring payments set up, you're ready to create the first order discount. First, go to Discounts » Add New: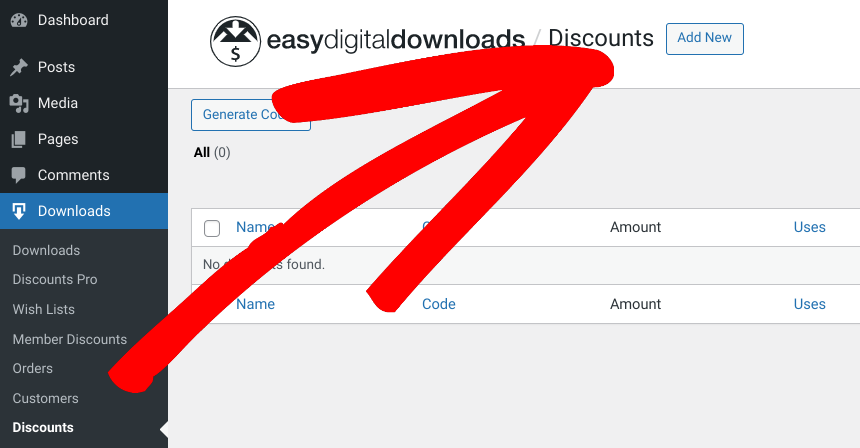 Next, you can name the discount. We'll go with the obvious "first order". On this screen, there are a handful of discount rules and settings you can configure: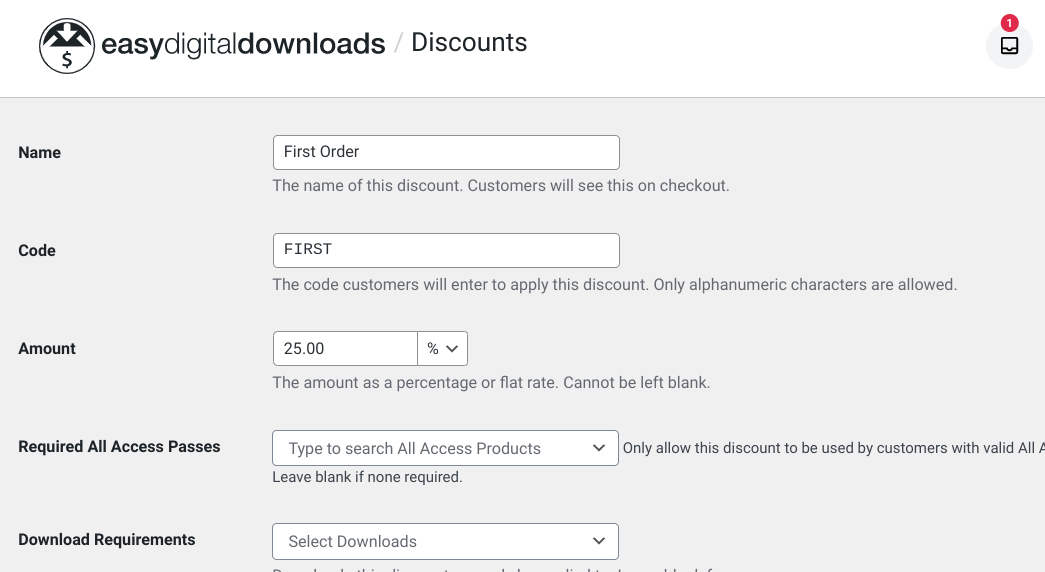 You can add a discount code and amount. We used "FIRST" as the code and applied a percentage discount (25%). You could also add a fixed cart discount.
In addition, you can exclude or include specific product categories, add an expiration date, limit it to user roles, etc.
⚙️For more information on each setting, you can refer to the Recurring Payments Setup Documentation.
One of the most important settings is the Discount Renewal Orders drop-down menu:

From the list, select First Order Only.
If you leave this set to Store Default, the discount applies to first orders. But it also applies to all the following payments. For example, if you're running a monthly subscription service, this option would make it so the discount coupon amount is applied every month.
By changing it to First Order Only, the discount only applies to the customer's first purchase. You can also enable the usage limits to manage the number of times the discount is permitted for individual use.
When you're done, select Add Discount Code at the bottom. That's it!
Now when your customers go to place their first order, they can use the coupon code you created on the checkout page. Then the subtotal amount calculates automatically: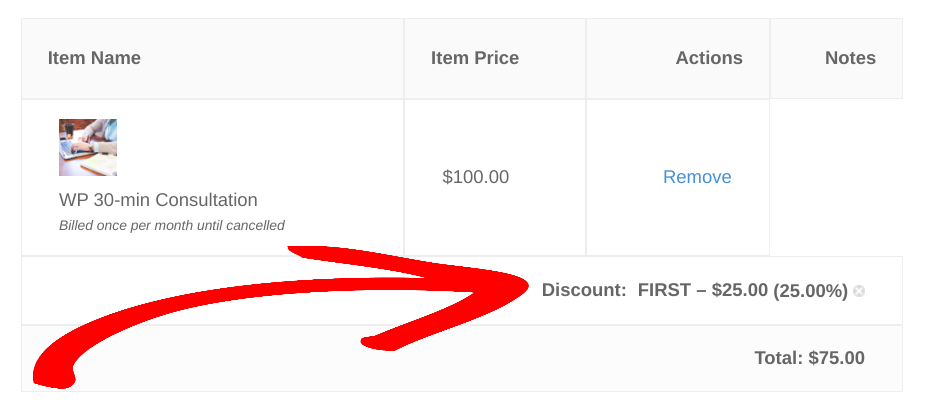 Use First Order Discounts to Boost Sales
Offering discounts to your customers can help boost conversions and increase sales. There are a variety of coupon and discount options to choose from. A popular type of discount for new shoppers is first order discounts. Thanks to WordPress plugins, adding this functionality to your site is quick and easy.
Download Easy Digital Downloads and the Recurring Payments extension to easily create first order discounts in WordPress! Do you want to learn how to add renewal discounts for subscribers? Check out How to Create Recurring Renewal Discounts in WordPress.
🎉 Be sure to subscribe to our newsletter and follow us on Facebook or Twitter for more WordPress resources!