Do you want to learn how to create recurring renewal discounts in WordPress?
Recurring renewal discounts can benefit both you and your customers. You can reward loyal customers while also keeping them engaged and increasing their overall lifetime value. Recurring renewal discounts give new customers an incentive to stay with you.
Plus, with the right WordPress plugins, adding this functionality is a breeze.
In this post, we'll discuss:
Why Create Recurring Renewal Discounts?
A recurring renewal discount is a special offer that helps customers save money when they renew their subscription to a product or service. This type of discount can be a percentage or flat-rate fee off the regular product/subscription price.
The goal of the discount is to encourage your customers to stay with you rather than switch to another provider. It helps your online business to:
Boost conversions and subscribers
Ensure customer loyalty
Generate more recurring revenue
In some cases, depending on your business model, you could extend discounts for extra purchases related to the subscription. For example, if customers subscribe to an online service, you may offer a discounted rate on related digital products.
Create Recurring Renewal Discounts in WordPress
Are you ready to learn how to create recurring renewal discounts in WordPress? Easy Digital Downloads makes it easy.
In the following tutorial, we'll walk you through the process in three simple steps:
Step 1: Install Easy Digital Downloads
If you already use Easy Digital Downloads, feel free to skip to Step 2. Otherwise, you can visit the EDD website and click on Get Started to select your premium plan: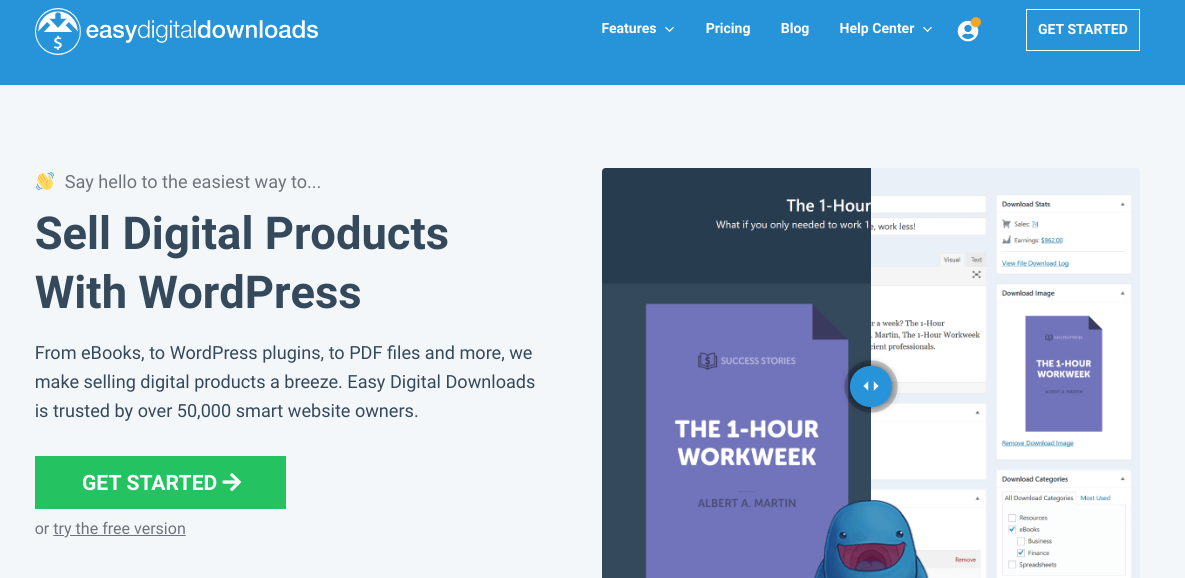 Our plugin, a popular WooCommerce alternative, is a powerful eCommerce solution. It's ideal for selling digital products, downloadable files, subscriptions, and more. It also supports multiple payment gateways, including Stripe, PayPal, etc.
While there is a free version available, a Pro license gives you access to premium extensions and features. This includes the Recurring Payments addon, which we'll use to create recurring renewal discounts in WordPress.
After you purchase your plan, you can go to your account dashboard. Next, click on Get Easy Digital Downloads from the File Downloads tab:

When the EDD plugin zip file downloads, you can upload it to your WordPress website. Go to Plugins » Add New » Upload Plugin:

Once you install and activate the plugin, a Downloads menu item will appear on your dashboard.
For more help getting started with Easy Digital Downloads, you can refer to our EDD Quickstart Guide.
Step 2: Add the Recurring Payments Extension
The next step is to add the Recurring Payments extension: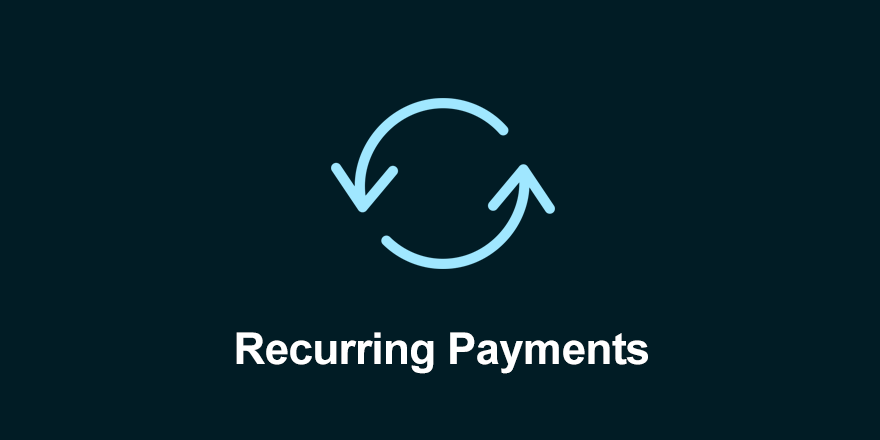 This premium addon lets you sell subscriptions and accept recurring payments in WordPress. If you're using the latest version, you'll find options for creating renewal discounts. You can create one-time discount codes to use on an individual basis.
You can configure the discount settings to apply to only the initial (first) payment of subscriptions or for every renewal. You can use it for any recurring payment, whether it's weekly, monthly, yearly, etc.
To get the addon, you can go to Download » Extensions » All from your WordPress dashboard. Locate (or search for) the Recurring Payments extension, then click on Download Now: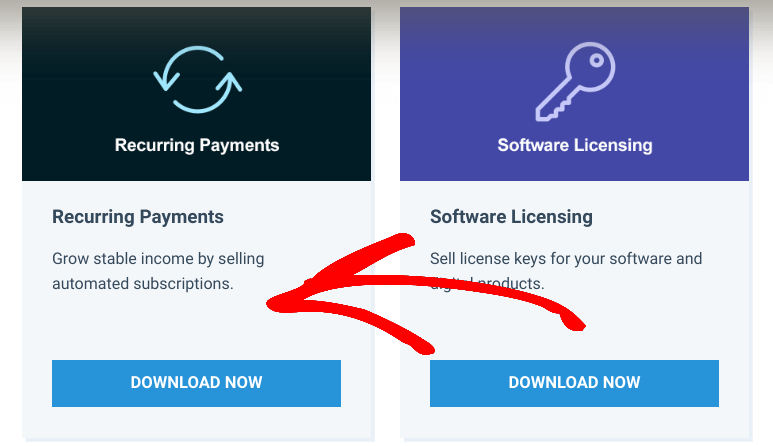 Upload the plugin. Remember to activate it after you install it.
After you add the Recurring Payments extension, you can create a new subscription. You can also enable recurring payments for any new download: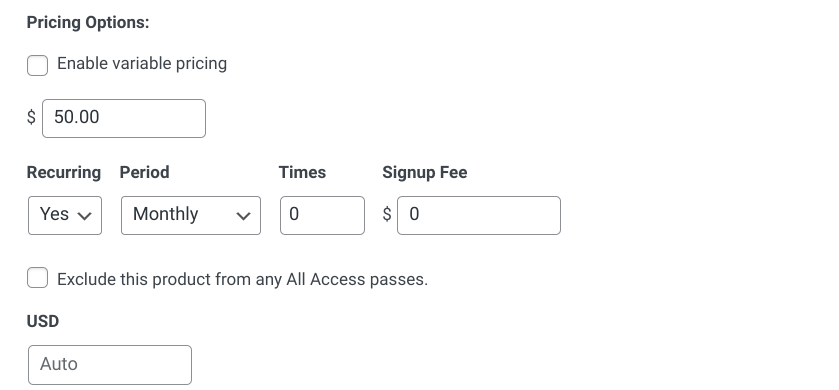 You can also select the billing cycle period, specify a signup fee, etc. We won't get into the step-by-step processes in this post. But if you need help, you can refer to our Recurring Payments documentation.
Step 3: Create a Recurring Renewal Discount
Once you have the Recurring Payments addon activated, you can create your recurring renewal discount.
Navigate to Downloads » Discounts » Add New: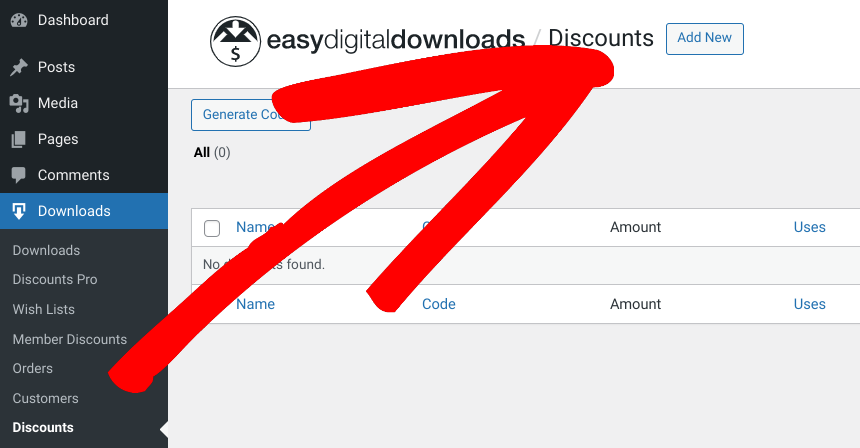 There are a handful of settings on this screen. You can give it a name, add a code, pick a discount type, and set a discount amount. Under Download Requirement, you can also select a product/service to apply the discount to: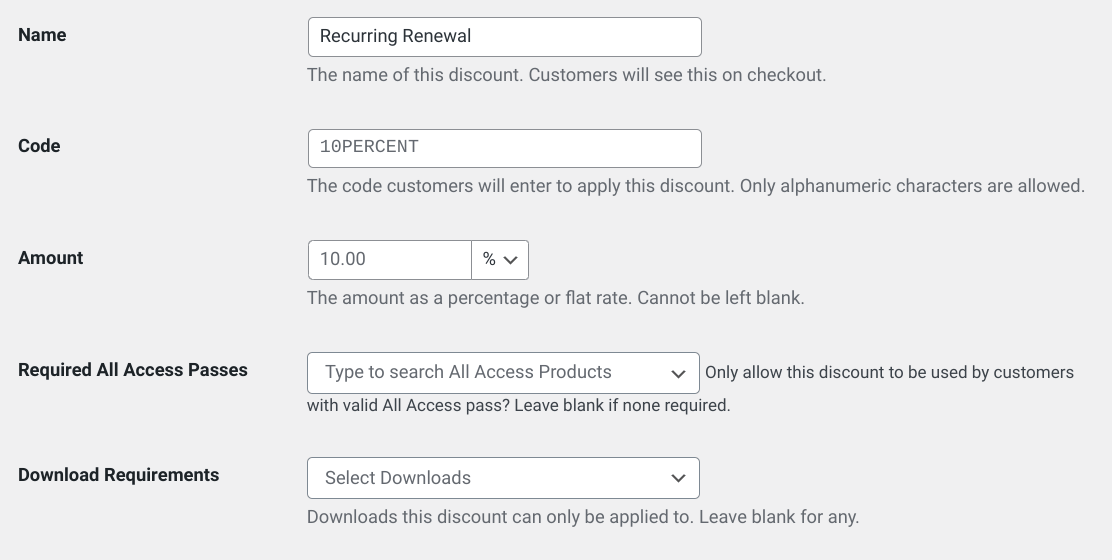 Go to the Discount Renewal Orders setting. You'll find a handful of options from the dropdown menu: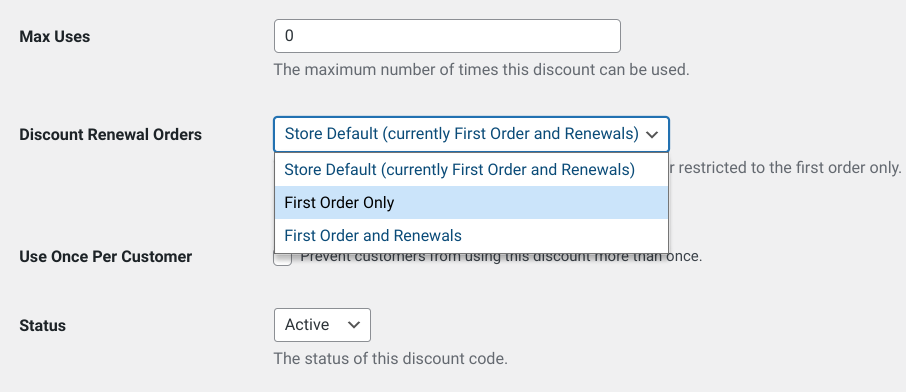 If you set it to First Order and Renewals, the discount will be applied to all recurring renewal payments. In other words, the discount will last the lifetime of the subscription.
Currently, this is also the Store Default. If you only wanted to apply the discount to a customer's first or initial payment, you would select First Order Only.
You can also select the Once Per Customer checkbox. When you're done, click on the Add Discount Code button at the bottom.
That's it! Now your customers will be able to add the subscription plans or products to their cart from your product page. Then on the checkout page, they can enter the coupon code, choose their preferred payment method, and complete the sale.
Note that Recurring Payments can also integrate with email marketing tools. Under Downloads » Settings » Emails » Recurring Payments, you can set up renewal reminder emails. You can send notifications for automatic renewals and inform users about upcoming expirations.
Start Creating Recurring Renewal Discounts
Discounts are an excellent way to show your appreciation to your customers. You can create recurring renewal discounts to offer ongoing subscribers a discounted rate.
Ready to get started? Download Easy Digital Downloads and install the Recurring Payments to begin creating recurring renewal discounts.
For more ways to boost subscribers, learn How to Offer a Free Subscription Trial in WordPress.
Be sure to subscribe to our newsletter and follow us on Facebook or Twitter for more WordPress and eCommerce resources!