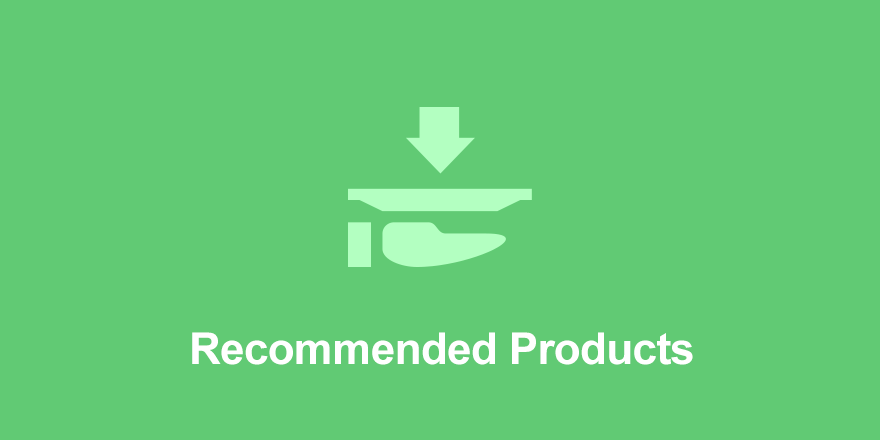 In eCommerce, data rules everything. Being able to track how and where your sales are coming from should drive the decisions you make going forward. With that idea, we are happy to announce that the Recommended Products extension has been updated to support tracking sales made that were purchased via the recommendations supplied to visitors. Once updated or installed, version 1.2.6 will begin logging each item sold, that was recommended to the user via the Recommended Products extension.
Viewing Recommendation Sales
As a site admin, you'll be able to view the recommendation sale logs via the Easy Digital Downloads Reports. Just visit:
Downloads → Reports → Logs and choose 'Recommendations' from the drop down, click 'Apply', and you'll be presented with a view like the following: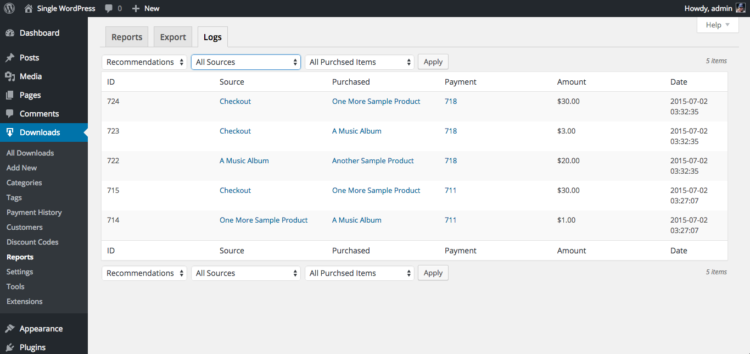 On this view you'll see 6 items listed:
ID – The unique Log ID for this recommendation sale
Source – The page that the person was on when they clicked to add the recommended item to the cart
Purchased – The Item that was added via the recommendation
Payment – The ID of and link to the payment the recommendation was purchased on
Amount – The amount the item was purchased for
Date – The date of the purchase
Clicking on the "Source" or "Purchased" items will filter the list to only items matching that selection.
Filtering the Logs
You can also filter the logs to any combination of recorded source and download via the dropdown menus shown:
As a note, since prior to this update, information regarding the purchase of recommendations was not being stored, these reports will only show items purchased after the 1.2.6 update.
Recommended Products 1.2.6 is available now via automatic updates to all current license holders.