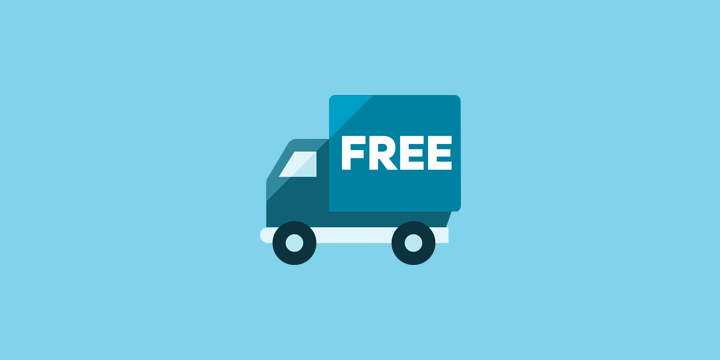 Any business wishing to utilize email as marketing is automatically placed in a tough spot as you require a subscriber list to get coverage of your products, or, in this case, downloads. Some actively disagree with email lists and believe in page views as that generates more ad revenue but having a solid email list will guarantee more page views to your site.
Building an email list from scratch is no easy task and it certainly doesn't happen overnight. A clear strategy needs to be in place. That is always the first step. Without a clear strategy, you appear to look disorganized in front of customers but more importantly, a clear strategy outlines your goals for both the long and short term.
Offering a free download will always result in conversions: customers love freebies and a free download will pave the way undoubtedly for more sales. Giving away a download is one of the most powerful techniques for customer acquisition.
The main trick to build up your customer base is by giving away something that would be of high value to the customer: something that will lead your customers to tell others about. A free download will ultimately lead to higher sales and customers fully appreciating the value of your downloads.
Easy Digital Downloads has a plethora of Add-Ons which can help you get on your way to start building your email subscriber list. We'll look into three of the email management services.
MailChimp
MailChimp is by far, the most widely used, email marketing solution out there. It has a wide range of features for you which help analyse your campaigns as well as get insights about your subscribers allowing you to make your email marketing even better.
Getting started with MailChimp is easy: they have a free plan which allows you to send 12,000 emails to 2,000 subscribers. You may want to start off with this and as you grow, you can sign up to allow more subscribers.
EDD provides a MailChimp add-on that makes integration very easy. Once you have purchased the add-on, you enter your API Key (provided by MailChimp), choose your list and a 'Signup for the newsletter' will be presented to the customer when they are checking out.
Aweber
Aweber is another email marketing solution that offers features very similar to MailChimp. Aweber, however, unlike MailChimp doesn't offer a free plan and offer a 30-day free trial and then a $19/month plan which allows up to 500 subscribers.
EDD provides an Aweber add-on as well that again makes your job integrating Aweber with your EDD store painless. Once purchased, you enter an Aweber Authorization Code and choose a list. Customers can then sign up via the checkout.
Sendy
Last but not least, Sendy is another option you can choose from. Sendy is a very cheap alternative when your subscriber base is growing. As with the other two aforementioned services, Sendy provides reports, analytics and an easy to use interface making setting up email lists very easy for you.
I'm sure you've figured out that EDD provides a Sendy add-on to make integration easy for you. The main difference between Sendy, however, is that the initial setup will require you to have knowledge of servers and DNS as well as SSH as Sendy is self-hosted meaning you have to configure it yourself whereas MailChimp and Aweber is hosted on their respective servers so you don't have to install or configure anything to set those services up.
Email has been setup, next?
You've set up your email management and subscription service – now it's time to actually get down to business. It's that free download you need to decide upon and set up in your store for your customers. At EDD, we like to make things as easy as possible for you and to ensure customers can access their free download even quicker, we have a Free Downloads add-on that can be used so that customers can totally bypass the checkout make their experience on your store even better.
No configuration is required for Free Downloads to work, though several configuration options are provided, a new section will be added to the Downloads > Settings > Extensions tab entitled "Free Downloads". The add-on works with all Downloads which have a price set of '0'. Instead of sending users through the standard checkout process when downloading a free file, a modal window will be displayed asking them to enter their name and email address after which the user immediately redirected to the success page and presented with download links to the file.
Free Downloads will automatically support subscribing emails to the service when a free download is processed so there's nothing to worry about on that front either!
Time for the email
Now that you have everything configured and ready to go, your store is live and customers should be subscribing to your email list and you can send out that email offering your free download to customers. Using all three of those service, you have powerful sets of data showing your everything you need to know about your campaign.