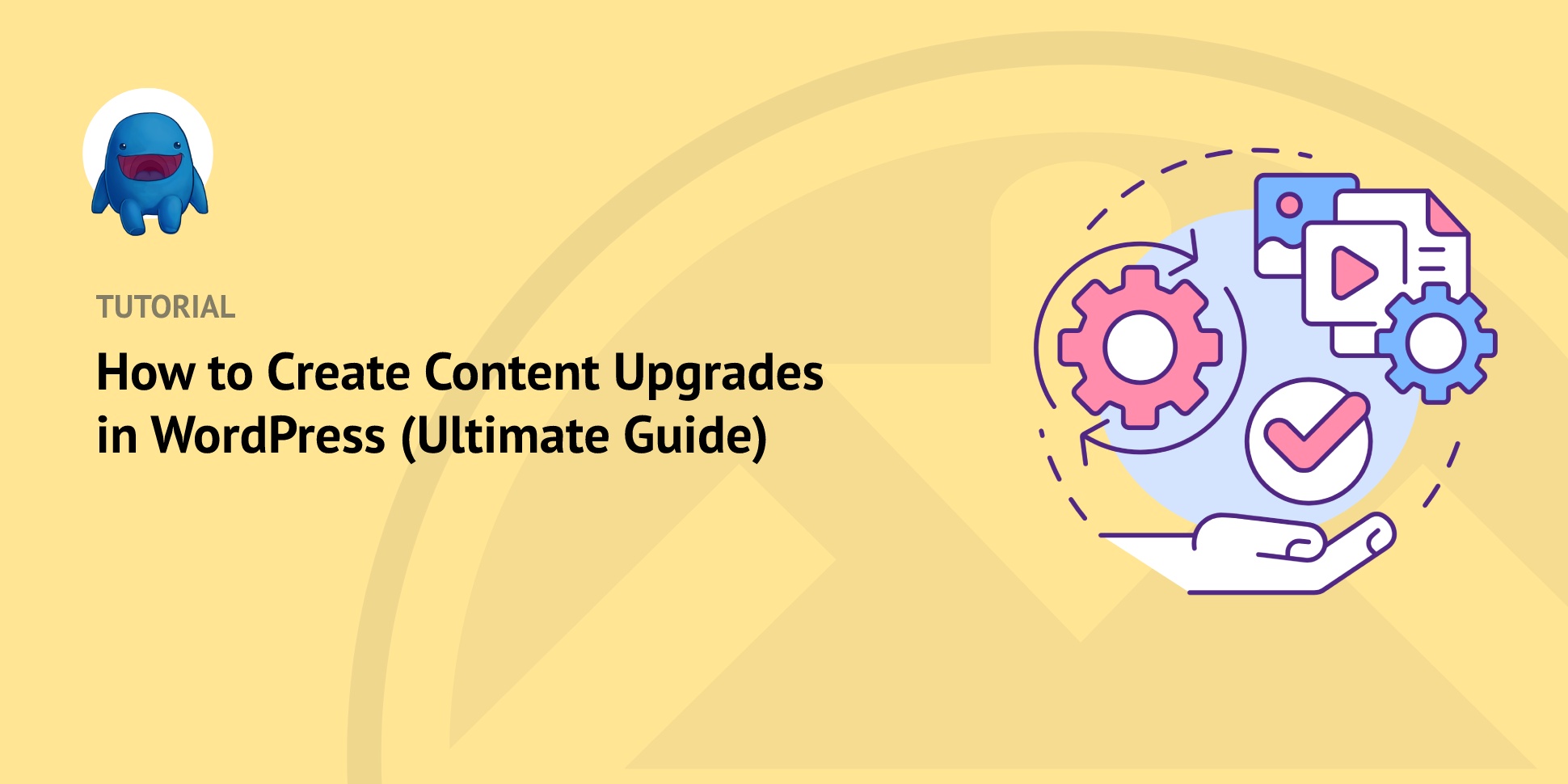 If you want to engage and grow your audience, it's important to offer them something of value. Creating content upgrades in WordPress in exchange for email addresses can help you quickly grow your email list and establish a loyal following of readers.
In addition to increasing subscribers, content upgrades can be a great way to enhance your blog posts. A plugin like Easy Digital Downloads (EDD) lets you do so with ease.
In this post, we'll cover:
What Is a Content Upgrade?
A content upgrade is an opt-in offer that is directly related to the content of your blog post. It's designed to enhance the reader's experience by providing additional value in exchange for their email address.
Content upgrades can take many different forms, but they all have one goal in mind: to get the reader to take action: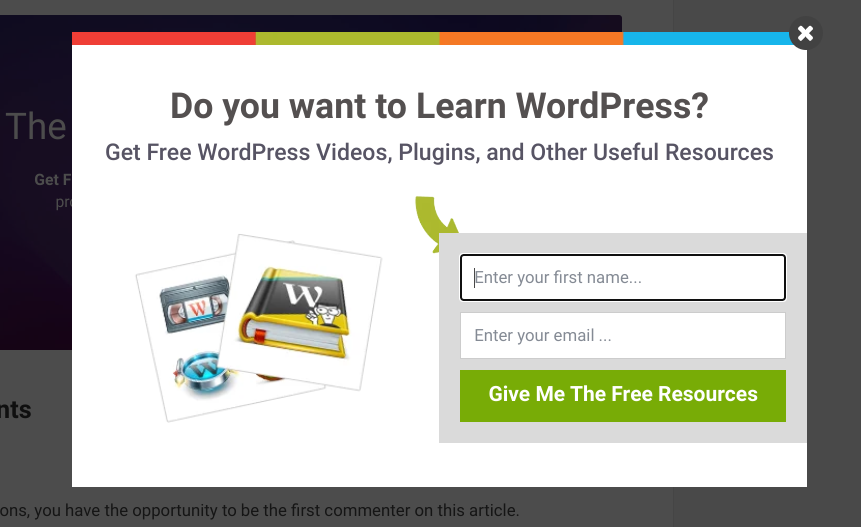 Some examples of content upgrades include:
Checklists
Cheat sheets
Resource lists
Worksheets
Toolkits
Ultimately, the sky's the limit when it comes to content upgrades. If you can think of a way to make your blog post even more valuable to the reader, chances are you can turn it into a content upgrade.
Content upgrades offer a number of benefits. Content upgrades in WordPress provide an opportunity to build a list of targeted subscribers and deepen your relationship with your readers.
Additionally, they can be an excellent way to monetize your blog. If you have products or services to sell, you can use content upgrades as a lead-generation tool to drive sales.
Tutorial: Creating Content Upgrades in WordPress
The easiest way to offer content upgrades in WordPress is to use the Easy Digital Downloads and Free Downloads WordPress plugins: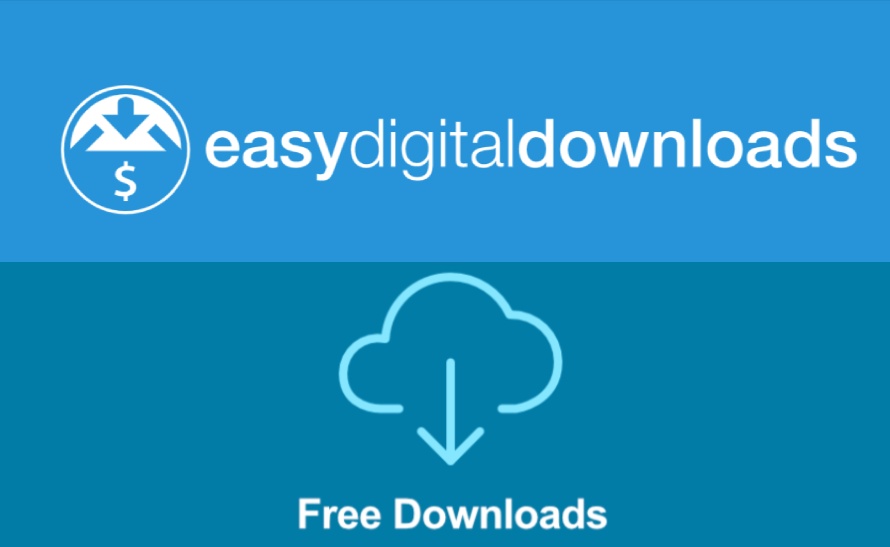 This combination will allow you to create and manage digital downloads as well as offer them for free or for sale. The tools are simple to use, even for beginners.
In the next sections, we'll walk you through step-by-step how to use the functionality to create content upgrades on your WordPress site:
Step 1: Install the EDD Plugin
If you haven't already, the first step is to download, install, and activate the Easy Digital Downloads plugin.
We offer a handful of plans to choose from. We recommend grabbing an EDD All Access Pass as this will give you unlimited access to our extensive list of extensions, including the Free Downloads add-on we'll be using in this tutorial.
Once you complete the purchase, you can download the .zip file from your account page, then upload the plugin in WordPress by going to Plugins » Add New » Upload Plugin » Choose File:

After you upload the .zip file, you can click on the Install Now button, followed by Activate.
Step 2: Add the Free Downloads Extension
Next, we're going to add the Free Downloads add-on. This extension makes it easy for users to download lead magnets using a modal window pop-up. With this method, your readers can skip the standard cart and checkout process for quick downloading.
You can go to Downloads » Extensions from your WordPress dashboard: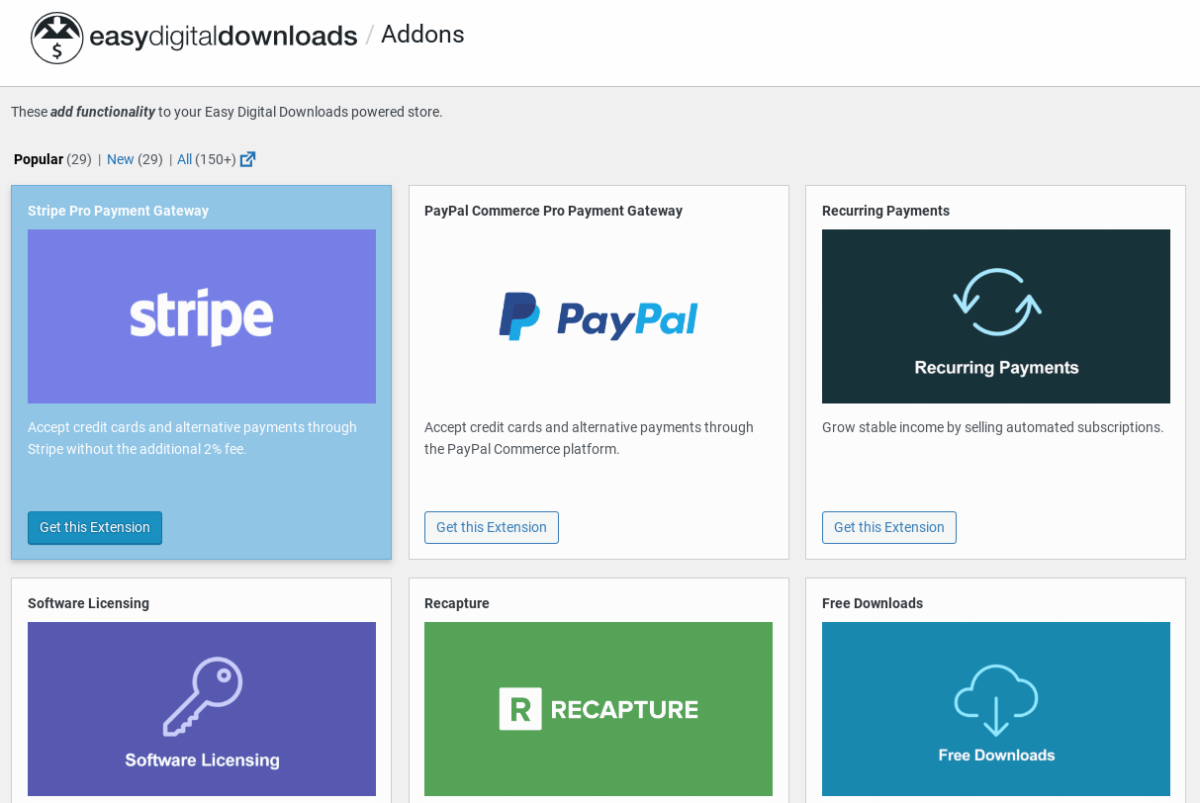 Next, search for "Free Downloads", then click on Get this Extension: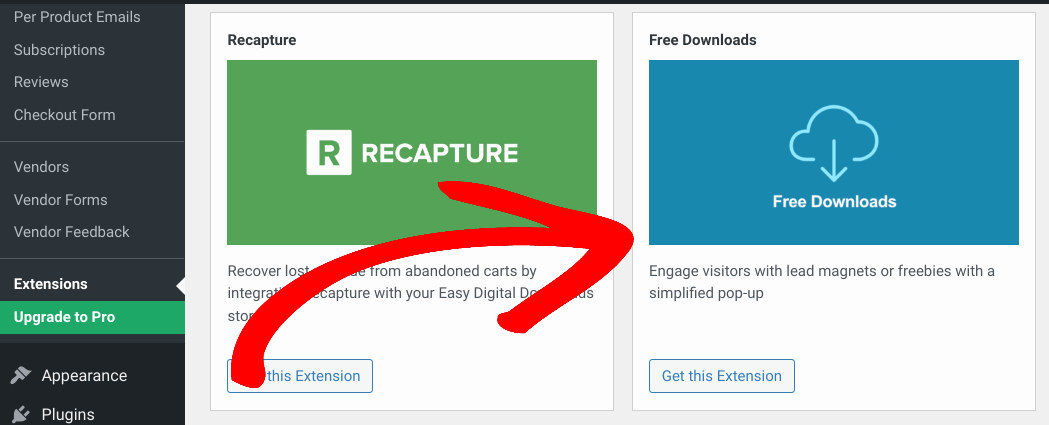 You will be automatically redirected to your EDD account. On this screen, select Download Now: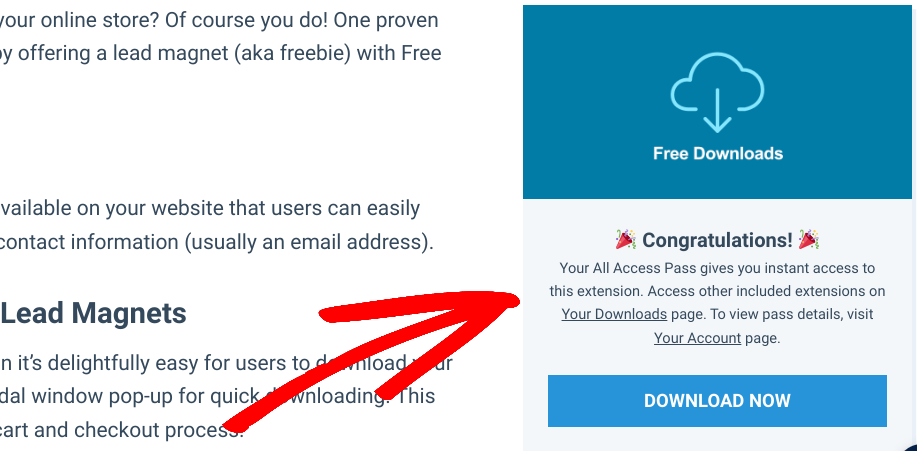 Again, you can upload the plugin by going to your Plugins screen from your WordPress website dashboard. Once uploaded, install and activate the extension.
Step 3: Create Your Content Upgrade
Creating a content upgrade in WordPress is much like creating any other digital download in Easy Digital Downloads. First, go to Downloads » Add New: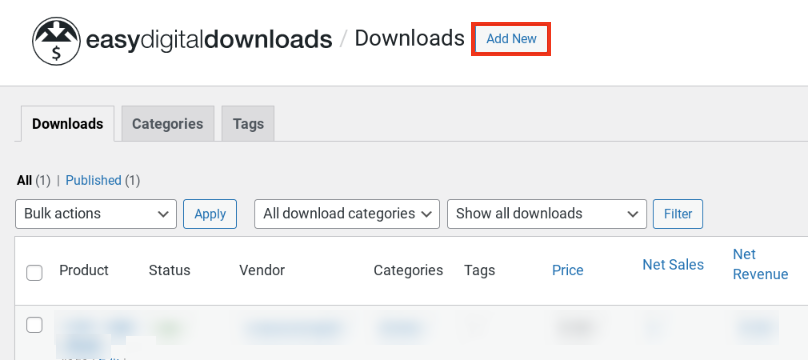 Next, you can give your content upgrade a title and description: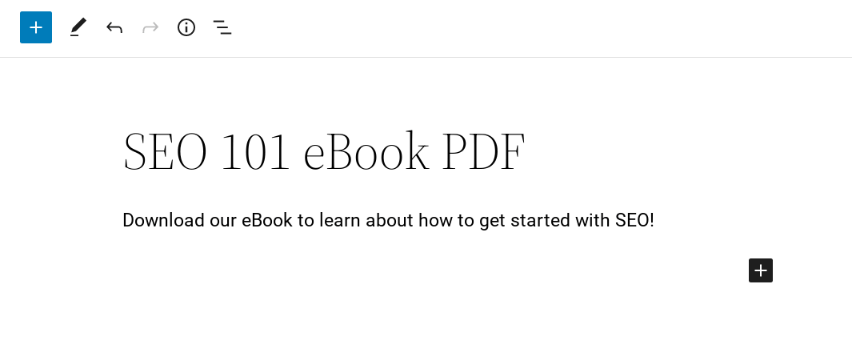 Under Download Prices, you can keep it set to zero to offer the content upgrade for free. Then you can upload your content upgrade file under Download Files: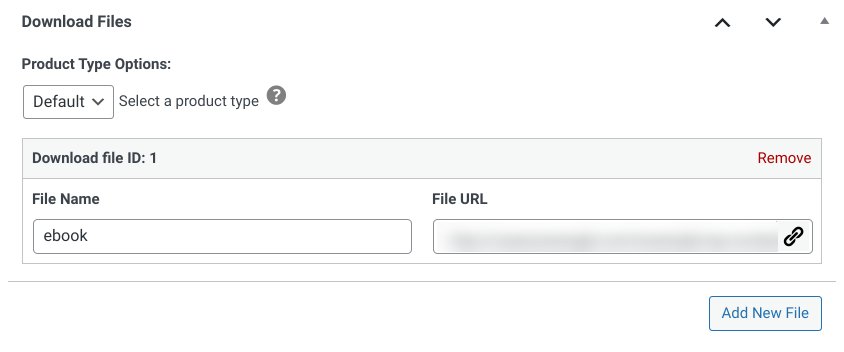 As we mentioned, there are so many different types of content you can use as an upgrade. For this example, we'll use an SEO PDF eBook.
When you're done, you can click on Publish.
Step 4: Configure the Content Upgrade Settings
Once you've created your content upgrade, you can then configure and customize the settings. To do so, go to Downloads » Settings » Marketing » Free Downloads: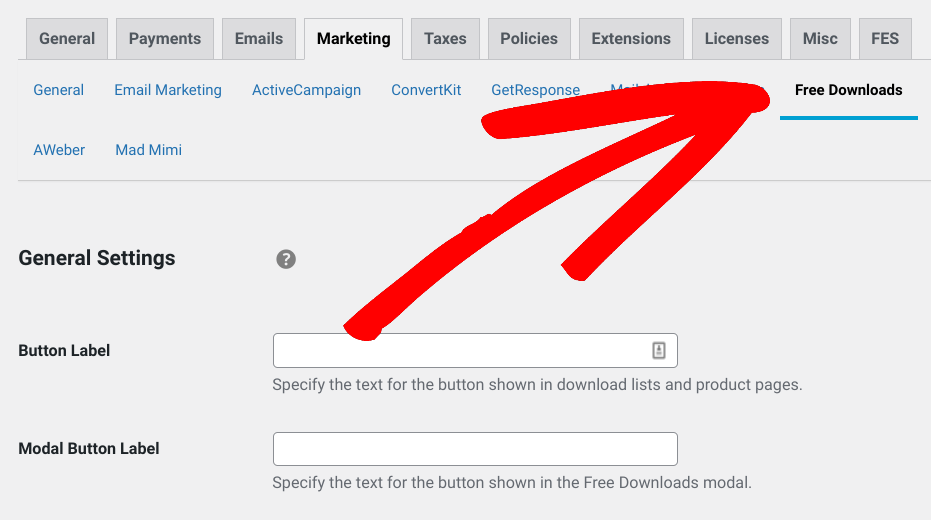 On this screen, you can customize the button labels. By default, it is set to "Download now". But you can change it to something else that may be more fitting for your content upgrade. For instance, we'll use "Download eBook!"
In the next sections, you can choose to add the option to close the modal window, to require an email address in order to download the content upgrade, and to modify the field settings: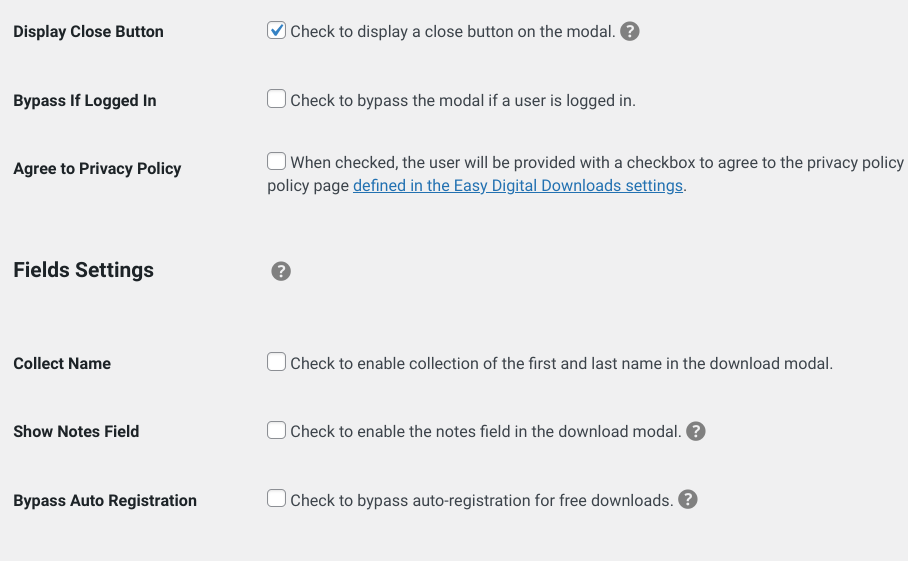 Under Integration Settings, you can also enable the Display Opt-In option: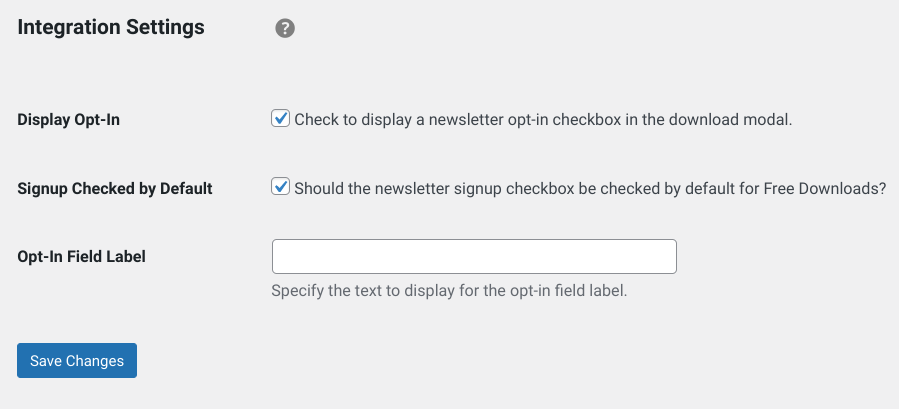 This will let you display a newsletter opt-in box in the form, as well as select it by default. When you're done, you can click on Save Changes.
You can also view the content upgrade from the front end of your site to see how it will display to visitors: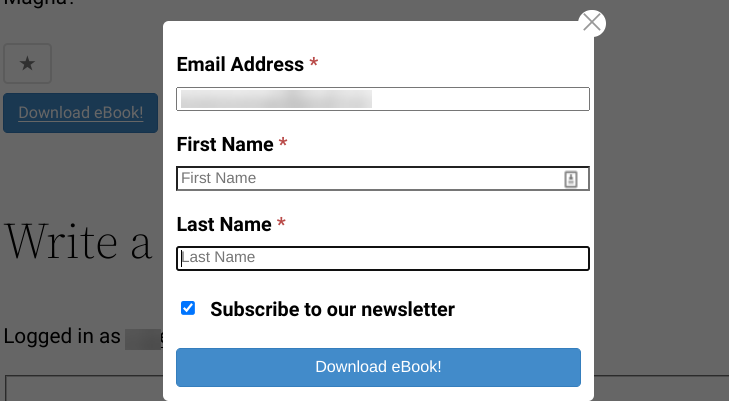 If you want more guidance on Free Downloads settings, you can refer to this documentation.
Step 5: Promote Your Content Upgrade
When you're done configuring the content upgrade settings and you've published it, the only thing left to do is to promote it!
To promote your content upgrade, you can use a number of tools and strategies. First, make sure that your content upgrade is highly relevant to the post it appears in. For example, if you're writing a blog post about eCommerce, your content upgrade could be a free eBook on the same topic.
It's also smart to create a content upgrade Call To Action (CTA) at the end of each blog post. This CTA could be a button or a banner that links to the landing page for your content upgrade: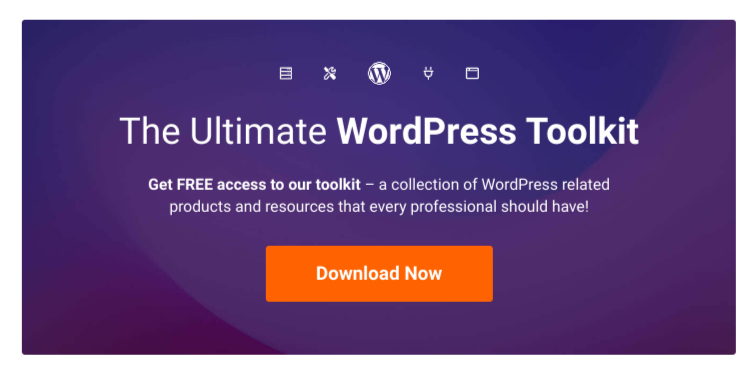 Depending on your WordPress theme or blog layout, you could place a list of content upgrades in your sidebar or footer areas.
You can also promote your content upgrade via email. If you have an existing email list, you could let them know about your content upgrade in a dedicated email blast. There are plenty of ways to integrate EDD with email marketing services.
Finally, you can promote it on social media. Share a link to your content upgrade on Twitter, Facebook, or LinkedIn, and be sure to use relevant hashtags so that your post is seen by people who are interested in that topic.
Start Creating Content Upgrades in WordPress
If you're looking for ways to grow your email list, creating content upgrades in WordPress can be a simple yet effective solution. Plus, Easy Digital Downloads and the Free Downloads extension make the process effortless.
If you're ready to get started, grab an EDD All Access Pass today. You can also read our post on How to Add Lead Magnets in WordPress to Grow Your Email List for more ideas.
Be sure to subscribe to our newsletter and follow us on Facebook or Twitter for more WordPress resources!