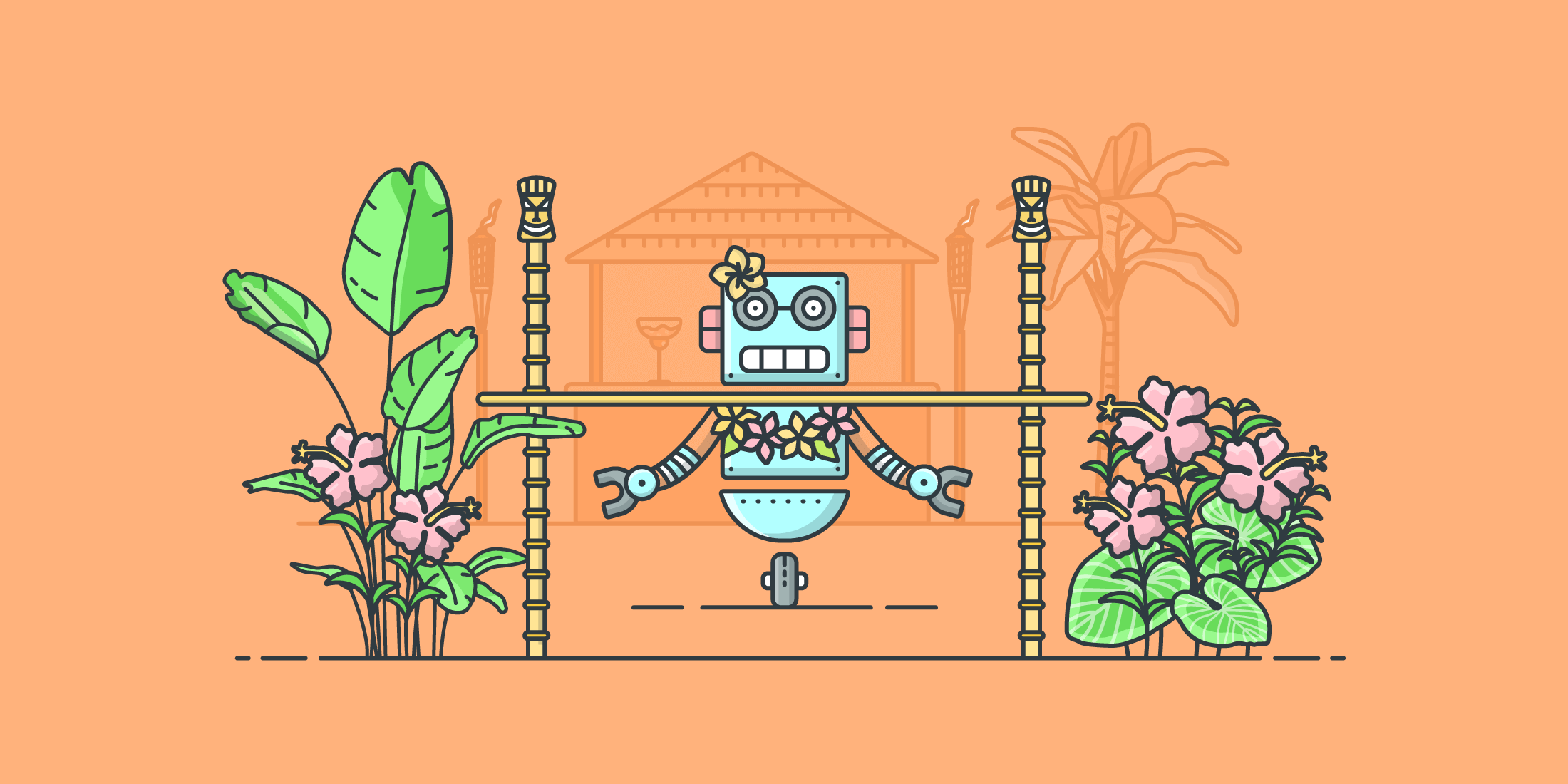 The way you treat your product pricing can have a massive impact on your revenue and how your brand is received by customers – but deciding whether or not to discount your products (and to what extent) can be puzzling.
If you run a digital product store, you're probably wondering which strategy will work best for you. Sure, sales, deals, and special offers are standard practice throughout the eCommerce world, but before you go handing out coupon codes, you'll want to understand the nuances of discounts – and the different effects that come along with them.
Distinguishing your brand
When you announce to the world that you're selling your products for a certain price, you're assigning a specific value to your hard work, time, and expertise. Marketing, pricing, and discounts all go hand-in-hand, distinguishing your brand from your competitors' and communicating to potential customers the quality, exclusivity, and value they can expect to receive when they buy your products.
When choosing a discount strategy, ask yourself how you want to present your goods in the marketplace. Are you a premium brand? Consider examples like Apple, whose products are rarely discounted or on sale. The demand that drives Apple's premium pricing (and lack of discounts) comes from the high perceived value of their products, including innovative features, dazzling designs, and brand authority – an example of value-based pricing at its best.
When it comes to digital products, "premium" can mean a variety of things, from higher quality to unique features or highly sought-after benefits. If you don't want to go the premium route, ask yourself if you're willing to compete on price. In a world with no shortage of competition, this can sometimes leave you with very little room to grow. How can you build your brand up if the only way to go is down? On the other hand, there are plenty of businesses that flourish selling mass products at competitive prices. After all, consumers do have a discount mentality, and they usually expect to find some kind of coupon somewhere!
It's important to note that if you decide to offer discounts frequently, you may establish yourself as a discount brand. Maybe you're okay with that – it's all up to you. You might have the occasional sale that's simply in line with the market (seasonal), a celebration of something (such as your 5-year store anniversary), or a way to give back to your loyal customers. Just keep in mind that if you're always on sale, your brand perception shifts from being about value to being about price.
Your value proposition
Following your brand perception, your value proposition should roughly match the price your customers are paying. If you design your digital product website as a premium store, but then give away your products for deeply discounted prices at regular intervals, you may unknowingly create a discrepancy between the value of your products and the original price. Your marketing, web design, copy, product descriptions, features, and benefits should all reflect your vision and brand goal (premium, bargain, or something in-between), leaving little room for interpretation.
What do you want to walk away with?
As the store owner, you get to decide the amount of profit that is acceptable to you for each item sold. When designing your sale and discount strategy, you'll want to keep this number in mind. Ideally, you'll never walk away from a sale with anything less!
Here's a quick list of some of the expenses you might factor into this equation:
Affiliates (if you have them)
Costs to keep the lights on (not typically calculated per-sale, but it all comes out of your earnings!)

Domain costs
Hosting costs
Insurance
Any other operational costs

Paying people

Yourself
Content creators
Freelancers / contractors

Taxes
So, for example, if you have a $100 product that is discounted by 20%, you're the sole creator of your product, and you have to pay various expenses on each sale, the actual profit breakdown could start to look like this:
| | |
| --- | --- |
| Product price |    $100 |
| 20% discount | – $20 |
| Affiliate commission | – $10 |
| Operational costs per sale | – $1 |
| Taxes | – $10 |
| Net profit / what you get paid for creating the product |     $59 |
See how a discount and other expenses can eat into your earnings? If your product is priced under $100, a discount will have an even higher impact on your total earnings per sale. Be sure that when you're considering discounting your products or your service, you're factoring in all potential expenses so you're happy with your walk-away profit.
Types of discounts
Now that we've talked about your brand goals, value proposition, and the factors to consider when choosing your discount strategy, let's take a look at some of the most popular methods for discounting digital products:
Discount codes
Most of us have encountered discount codes, which often come in combinations of short words, numbers, letters, or other characters. The customer must enter the code at the checkout before the discount can be applied to their final purchase. Discount codes are easy to use and distribute, and there are a variety of tools and plugins available to add the functionality to your digital product store; if you are already an Easy Digital Downloads user, you'll already have built-in access this feature. They are also one of the most effective ways to get customers to sign up for newsletters / mailing lists, or otherwise collect contact information.
Here are a few different types of discounts you could offer:
First purchase discounts – Get your new customers buying by offering them a one-time special deal on their first purchase.
Product launch discounts – Stimulate sales for a new product by giving out a temporary discount code.
Loyalty discounts – Reward your long-time loyal customers by giving them access to exclusive discount codes, thanking them for their loyalty and making them want to continue sticking around.
Upsell discounts – After customers have made a purchase, encourage extra sales by offering discounted rates on related products.
Seasonal discounts – Incentivize customers with discounts that correspond with holidays or certain times of the year. Summer discounts are very popular, for example.
Celebration discounts – Celebrating your website makeover? Or your store's 5-year anniversary? Offer customers a special discount to keep them engaged.
Time-sensitive discounts – Give your customers the opportunity to cash in on a discount for a limited time, creating a sense of urgency that is proven to boost sales.
Conditional discounts
This type of discount can apply to things like certain combinations of products (for example: when the customer buys one product, they could get a related product for 50% off), a specific number of products (for example: "buy 3 and get 1 free", also known as a quantity or volume discount), and (similar to product combinations) discounts based on the customer's previous purchases (for example: "based on your recent purchase of X product, we thought you might enjoy 10% off of these related products).
Incentive discounts
In general, incentives are very effective when it comes to inspiring action, and incentive discounts are no different! An incentive discount may require that the customer take a certain action, such as liking your store's Facebook page or sharing a social media post. This action not only increases sales conversions; it also expands your reach, builds social proof, and generally boosts your promotion without requiring much effort on your part. Referral bonuses have existed since long before eCommerce, so this is a time-tested strategy!
So, what's the magic number?
At first it might seem like you're choosing at random, but there is a certain psychology to discount amounts. Here are a couple of pointers to keep in mind:
The percentage discount you choose has a significant effect on the customer's purchase decision.
When it comes to deciding how low to go, you're really looking to make the difference between the original price and the discount feel as big as possible. Customers are always looking for a deal, so naturally, 40% and 50% discounts are going to have more impact than 10%, but at the same time, the way you present the numbers matters! Discounts that are easy to calculate and save the customer a significant amount can result in more conversions, and keep them from wanting to search for deals elsewhere.
Instead of percentages, dollar-off amounts can be perceived as higher value.
To customers, $20 off is often perceived to be a greater discount value than 10%, and $40 off can appear to be a better deal than 30%, even if the absolute discount is the same. It's also much easier for people to comprehend (and compare) the intrinsic value of $20, as opposed to a more abstract percentage, which requires them to do math – another potential barrier to conversions.
Ultimately, there is no magic discount number! How low you should go, how deeply you discount, will depend on your business, your products or services, and the figure that will allow you to keep selling your products and providing value and a positive experience for  your customers.
To discount or not to discount?
It's worth noting that discounts aren't always the only way to go – it all depends on your goals, your customers, your products, and your niche. Instead of discounting at all, you might consider what value, upsells, or special offers you can add to your product and value proposition so you don't have to rely on discounts to move the dial and increase sales. Ultimately, you want your product or service, and your business, to be known for the exceptional value you offer, rather than just a "good deal"!
Have you had success with certain types of discounts? What methods have you used to boost your sales and revenue? Let us know in the comments!
Illustration by Jessica Johnston.