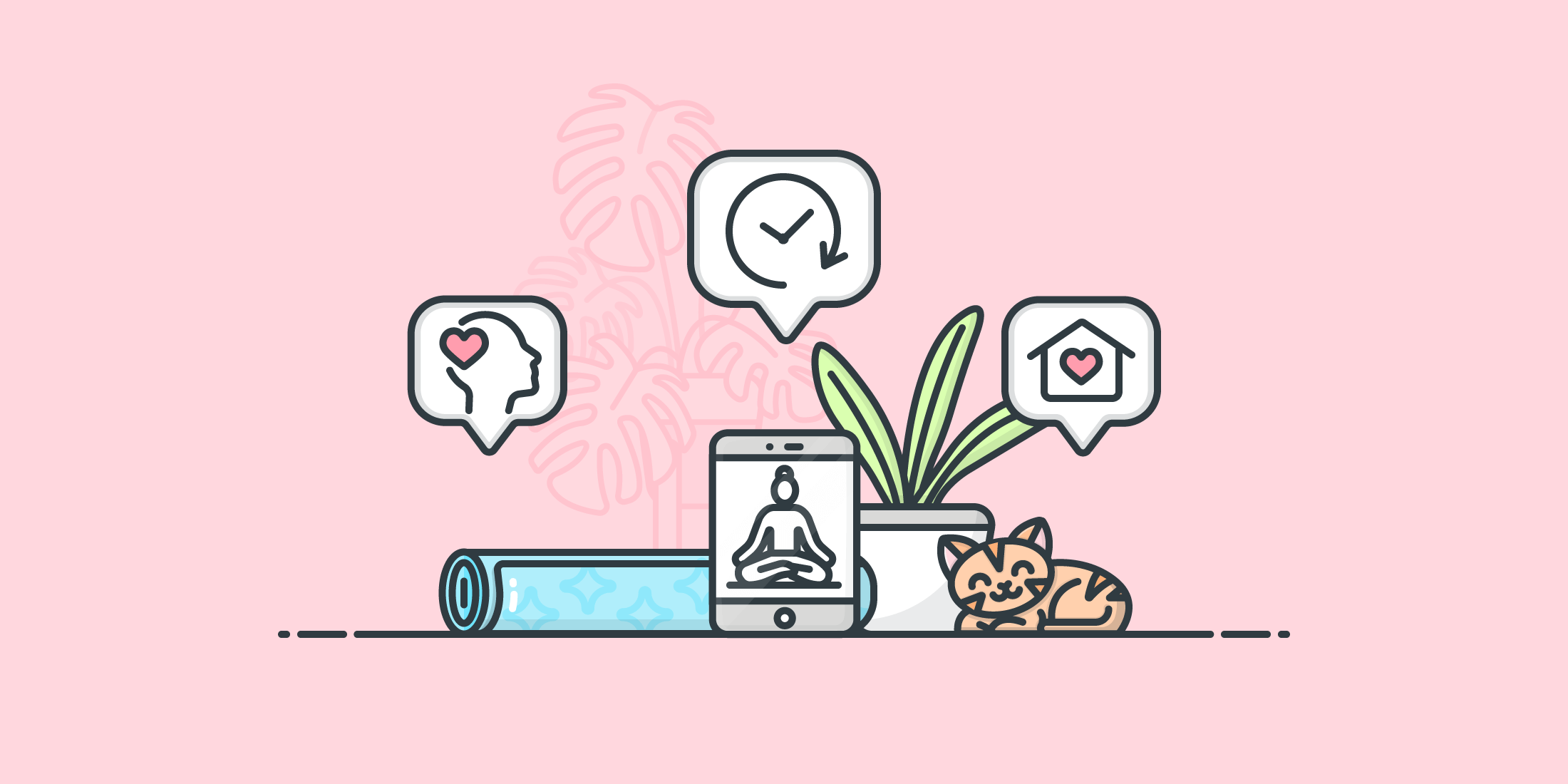 Effectively marketing your digital products is an art form, and writing product descriptions is a crucial component – especially since digital products are not tangible like physical products.
When customers buy your products, they are doing so for the benefits; they are confident that when they click the "buy" button, they are going to get real-world results.
But it's more than just customer confidence.
Desire drives everything.
So, how do you create a sense of trust, and inspire the feeling of desire? What kind of language and marketing style really sells? What are the components of a "good" product description, and why are they so effective?
In this week's edition of The EDDit, we showcase a few high-impact examples to illustrate some different strategies you can use with your own digital product descriptions.
1. 91Vocals – Sad Girl: Alt Pop (Audio Sample Pack)
Audience matters
When it comes to writing product descriptions, a lot depends on your audience. You can craft the most technically accurate and pristine copy, but it still might be too dry and clinical to engage your customers so much that they decide to buy.
In short: You want to speak the customer's language.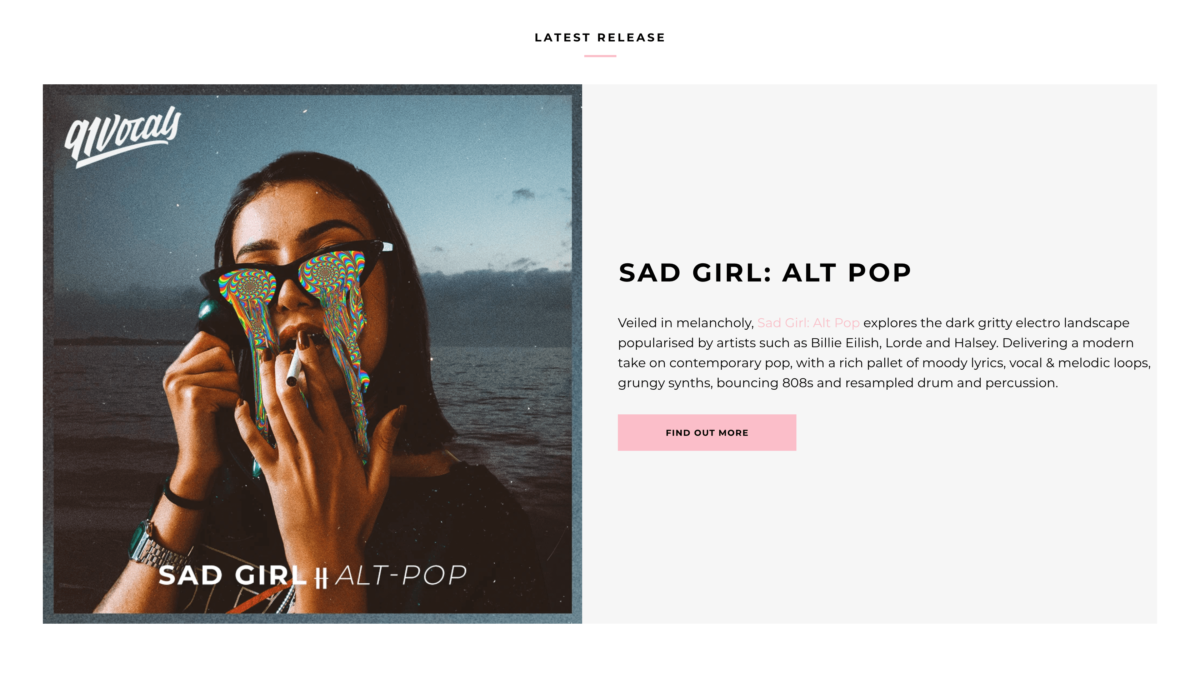 In this example, audio sample label 91Vocals speaks to its target audience (modern music producers) by:
Utilizing modern and trendy language to engage a younger, or more trend-aware audience
Providing descriptors like "dark", "gritty", "grungy", and "moody" to evoke certain feelings and paint a more vivid picture for customers
Referencing up-to-date stylistic influences to ride the latest trends and attract producers who are after that specific sound
Because the target audience is music producers (who must be tech-savvy in order to actually use the product), more technical lingo is used on the main product page:
"Expect gentle, emotive vocal hooks, stacked and stereo-widened adlibs, filtered and chopped loops, vocoded phrases and heavily processed one shots. We've taken it even further to add keys, grungy synths, bouncing 808s and resampled drum and percussion loops composed to compliment the vocals."
As well as more specifics on the equipment and methods used to create the product:
"As always, we engaged a high-end analogue chain comprising of an AKG C414 BXLS II microphone, UA 610-B pre-amp and applying UA SSL E channel strip treatment to capture a carefully filtered, equalised and dynamic vocal performance."
In addition to this overview, technical specifications and a product demo are also included: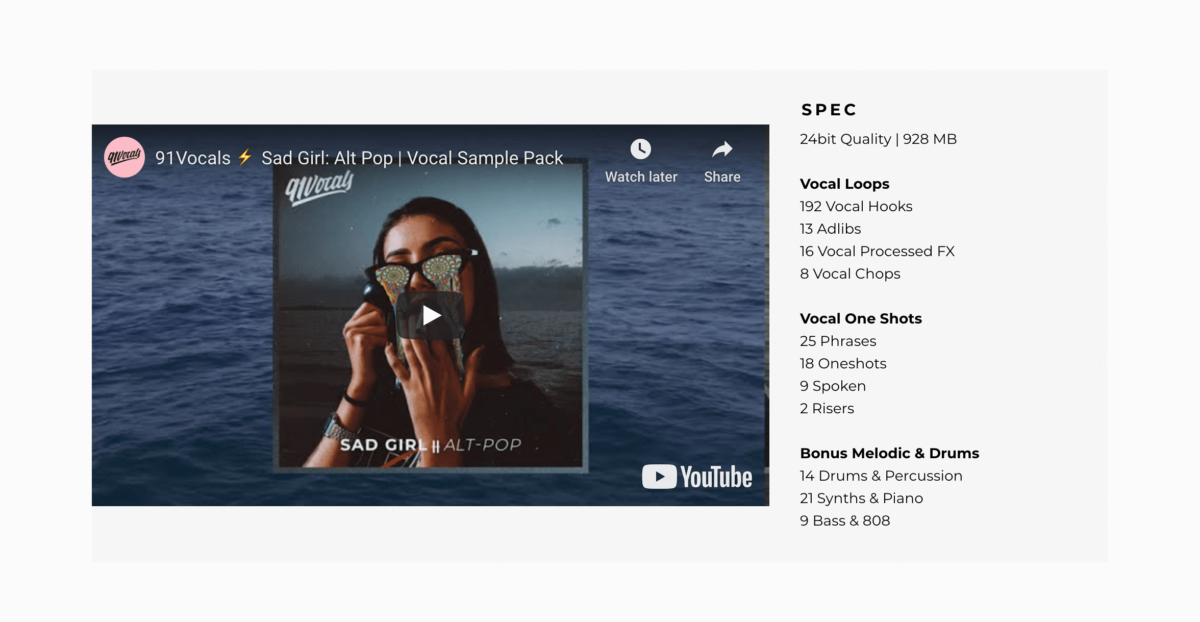 In our post Everything you need to know about creating a digital product demo, we go into more detail about making demos and why they're so important for digital products. Check it out!
Key takeaways
1.) Speak to your audience. This example speaks to a younger, trendier audience, and taps into the customer's desire to be modern and relevant.
2.) Use evocative, sensory language. The descriptors used evoke certain feelings and help customers imagine a certain aesthetic experience using the product
3.) Be accurate. Clear and concise specifications remove any guesswork as to what's included.
4.) Go beyond product descriptions where needed. In this case, a thorough and high-quality product demo allows customers to actually experience the digital (intangible) product by using their senses.
2. BassBuzz: Beginner to Badass (Digital Course)
Benefits over features
Just like 91Vocals, BassBuzz speaks to a certain target audience – but in this case, we also see a focus on the benefits (or real-world results) that customers experience when they use the product.
Remember: Real-world results are what customers are after.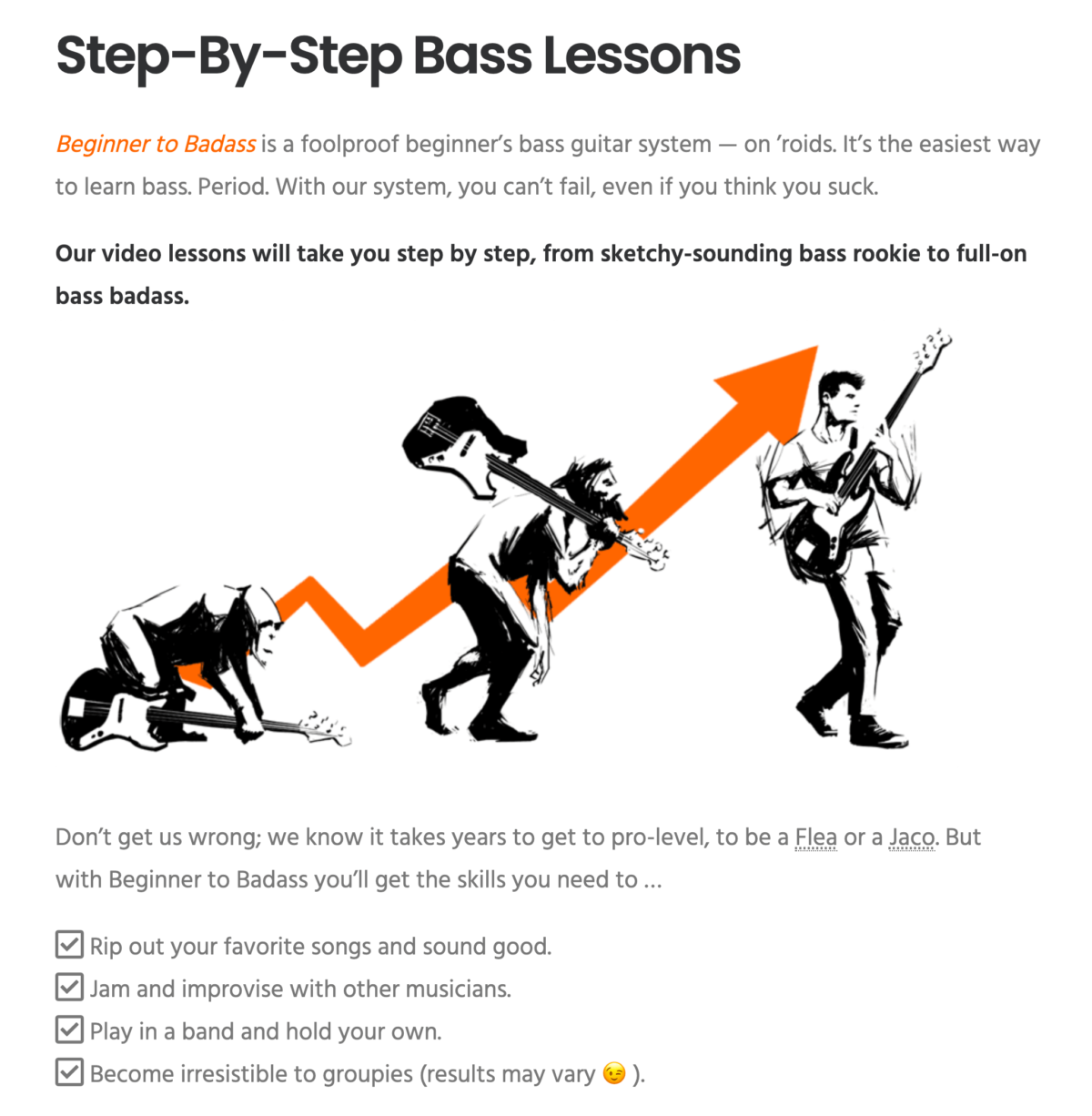 This description taps into the desires of prospective customers; They want to be able to play their favorite songs, play with other musicians, and play in bands. These are all desirable outcomes.
Transparency leads to trust
In addition to highlighting the benefits of the product, BassBuzz also creates an immediate sense of transparency by acknowledging that "it takes years to get to pro-level."
In other words, they don't promise the world; They promise specific results.
This is notable because consumers have become more and more savvy, educated, and experienced in the world of eCommerce. So, transparency and authenticity have become more important than ever – especially when it comes to digital products, and in particular if you want to build a sustainable brand, and a digital product business for the long-term.
Relating to the audience
Next, BassBuzz shows us an effective way to emotionally engage an audience – by relating to them.
"We've been exactly where you are," they say.
Then, they continue on to illustrate the problem that both they and the customer relate to, which is also the reason they created the product in the first place.
Not only does this engaging narrative and empathy pull the reader in; it also makes them feel seen, heard, and catered to.

Anticipating the customer's reservations
As a part of the product description, BassBuzz highlights some key benefits in call-out fashion. But, they go beyond simply listing these benefits; They anticipate the customer's reservations and resolve their concerns (or potential objections).
For example, the call-outs include phrases like:
"No confusion, no head scratching,"
"Our system won't bore you to death," and
"You won't feel overwhelmed."
Key takeaways
1.) Focus on benefits. Of course, features are relevant when it comes to describing a product, but benefits (or real-world results) take it a step further by tapping into feelings and desires. Benefits help customers visualize what their lives would be like if they had your product.
2.) Be transparent. Your audience is more savvy than you might think, and they are more than likely tired of the same old sales talk. Be honest about what your product can do – and what it can't.
3.) Relate to your audience. Nobody can inspire you to buy better than someone who has been in your shoes, or at least understands what you're going through. Look at things from the customer's point of view, and if your product was created from your own needs, don't be shy to say it.
4.) Anticipate the customer's reservations. Resolving common concerns and potential objections ahead of time reduces friction and removes barriers to conversion.
3. Zapier (Web-Based Service / SaaS)
More and more, digital product sellers are moving away from long descriptions and toward simple and straightforward call-outs, screenshots with simple feature captions, demos, and visual elements.
After all, some products don't need much explaining, or are better demonstrated visually or through experience (as with a demo).
Cloud-based automation tool Zapier's main page doesn't really even contain a product description per se – unless you count its title and tagline: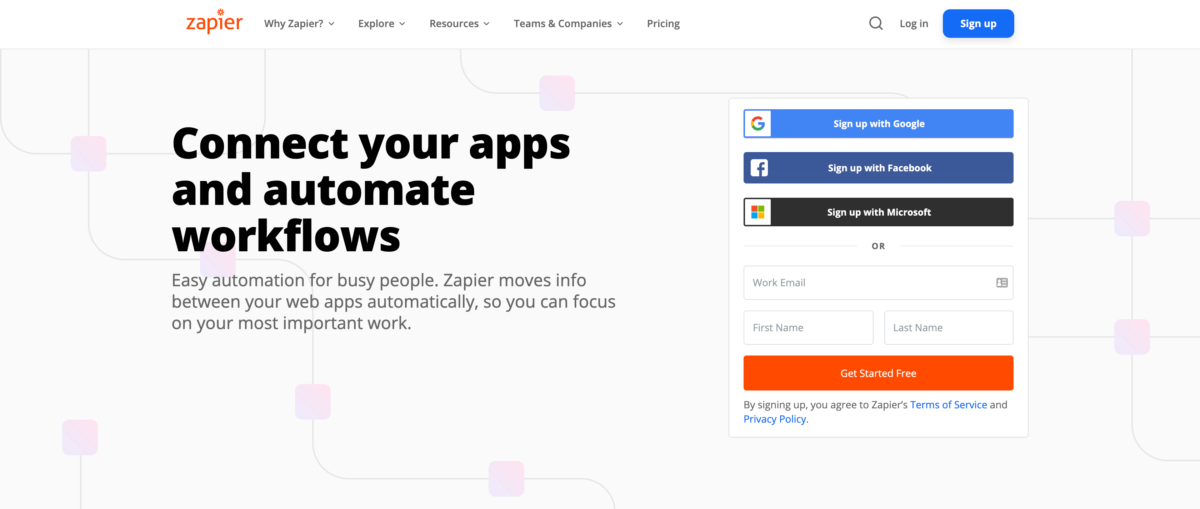 The bulk of the page includes a visual guide to how it functions – focusing on the real-world benefits (integrate, automate, innovate) – and a highlight of the primary integrations that customers are looking for: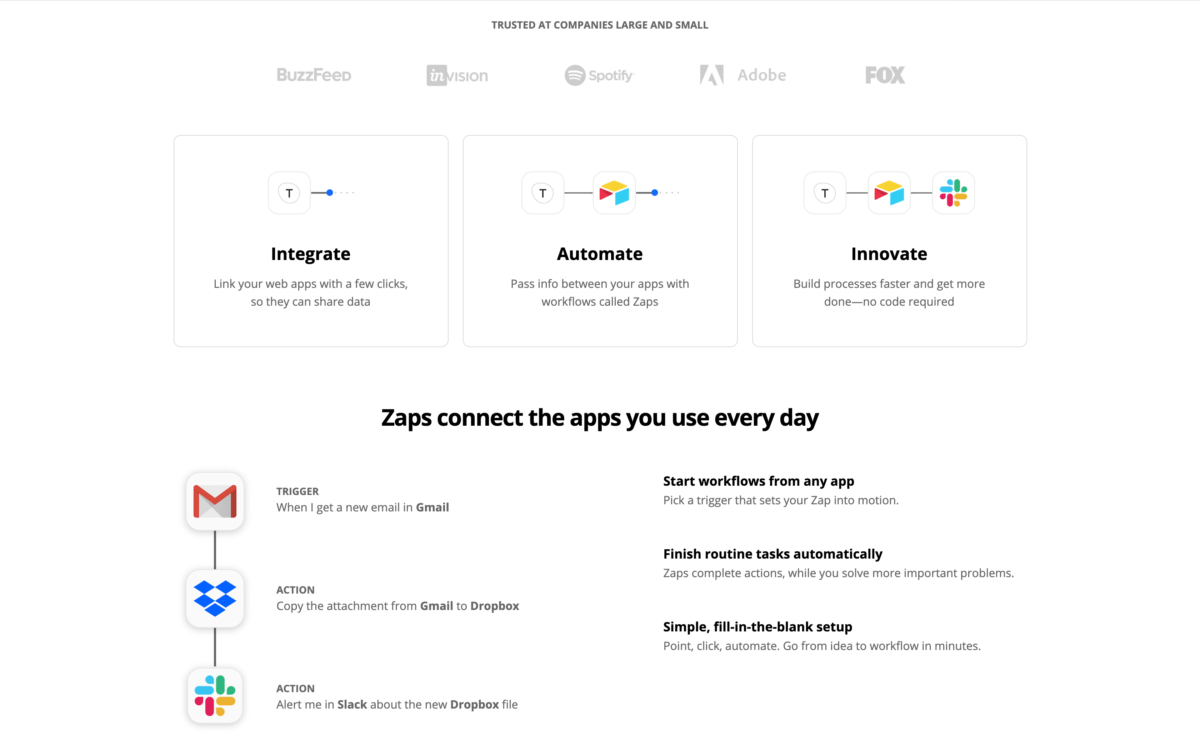 For further description and demonstration, Zapier has a "How It Works" page:

Again, we see a focus on the main benefits that customers will experience using the product, like being able to focus on other work, and enjoying more free time.
And here they tie this time-saving benefit to relatable customer testimonials (social proof):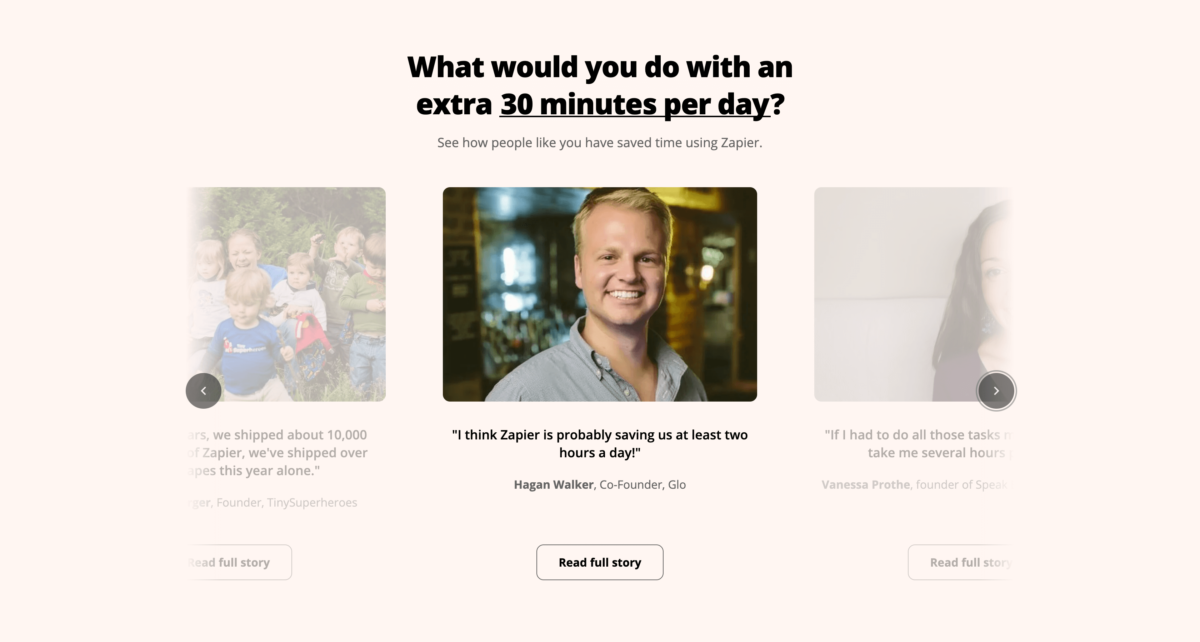 They also anticipate and resolve customer concerns by saying things like:
"A 99% uptime means you can count on us to support business-critical workflows."
"You can be sure your data is safe as it transfers between all of your apps."
"We're available 7 days a week and generally reply within a day."
"No code required."
There's also a Frequently Asked Questions section: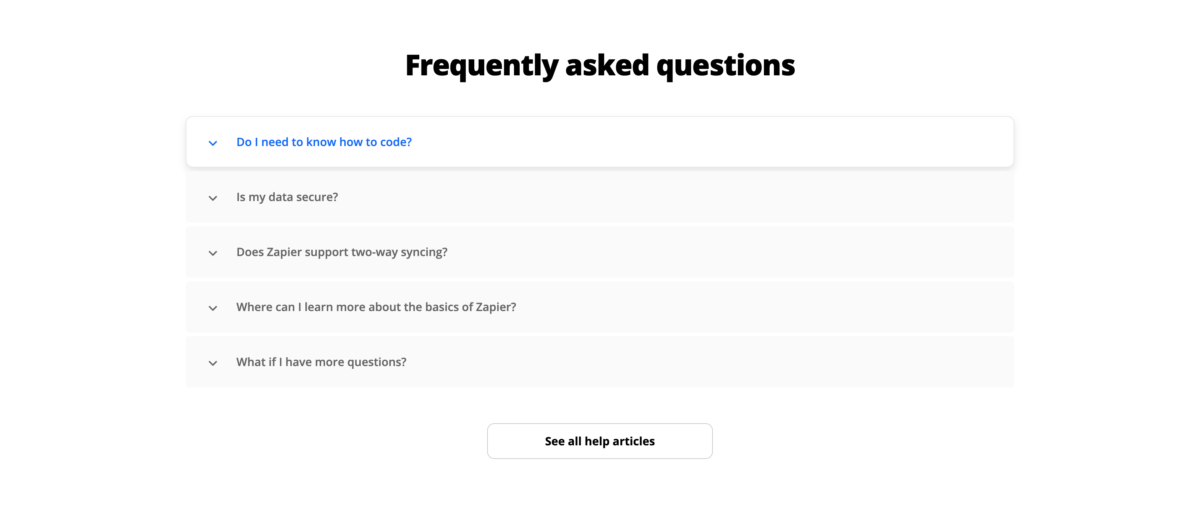 Though not technically part of a product description, it's easy to see how combining these different elements together can supplement, or even replace traditional product descriptions.
Key takeaways
1.) Use visual guides, demos, or other elements in addition to, or instead of a traditional product description if it works better for your product.
2.) Include social proof. Reviews and testimonials can be more effective for sales than anything! We wrote a post about social proof that you can read over here.
3.) Consider adding a Frequently Asked Questions section to anticipate and resolve customer concerns.
Look to your competitors
When it comes to writing high-impact product descriptions, a lot depends on what and to whom you're selling. Hopefully the examples in this post have been inspiring, but remember that your competitors can provide some of the most relevant ideas that you can use – or even improve on.
Don't be shy when it comes to adopting their strategies, but try to make them your own!
In the meantime, you can find out more about selling all of these product types in our posts about selling audio & music, selling digital courses, and selling web-based services / SaaS products.
Do you have experience writing digital product descriptions? What insights do you have to share? We'd love to hear from you. so join the conversation below!
Illustration by Jessica Johnston.