---
With the internet being the most widespread and easily accessible source of information, e-learning has skyrocketed – and selling digital courses has never been more popular!
It seems like every facet of our lives is being slowly digitized, and education is no exception. E-learning has become a go-to method for many people wanting to improve their professional skills, get a degree, learn new things, or do DIY projects – and if you have expertise on a certain subject, there is likely an audience out there willing to pay for it.
If you're thinking about selling digital courses, we've put together this guide to help you… learn (ahem)… how to get started.
Pricing
You want to decide on a price for your course that's both fair to you and right for your audience. Pricing can seem arbitrary, or like you're coming up with random numbers, but there is a method to the madness. Many entry-to-mid-level digital courses are priced in the $100-$200 price range, while extensive premium courses can cost several thousand dollars – yet some simpler courses are only $10-20! So, what makes the biggest difference?
Taking a look at competitor prices will give you a general idea, but here are some other questions and considerations to keep in mind:
What does your course include? Extra content, downloads, worksheets, forum or social media community access, and other bonuses increase the value of your product, allowing you to charge higher prices. You might decide to offer live Q&A sessions on social media or one-to-one consulting as extras, giving your customers more incentive to pay a higher price.
Premium or affordable? Do you want to make your course widely available to the masses? Or is it a premium product? Depending on your goals and content, you may find yourself wanting to market your course at a higher price; sometimes premium courses can be priced into the thousands. Alternately, you may be enthused about giving access to as many people as possible, resulting in an entirely different, more "affordable" pricing structure.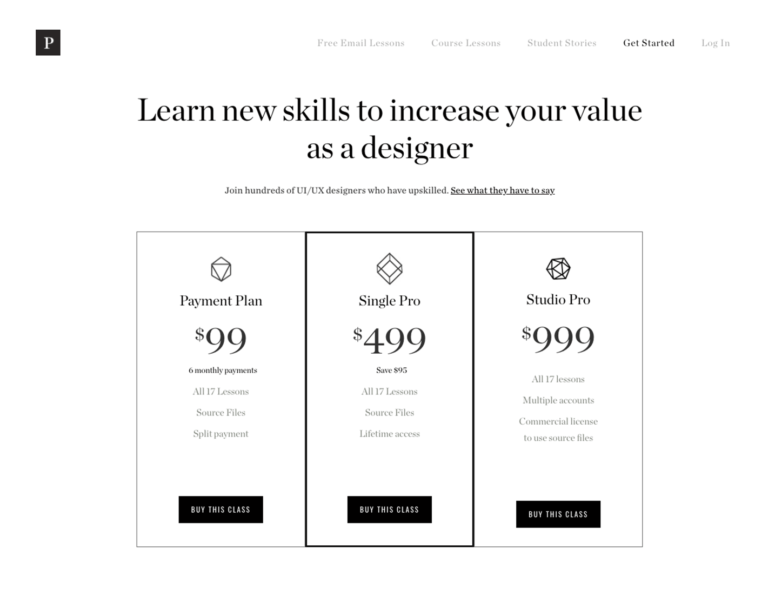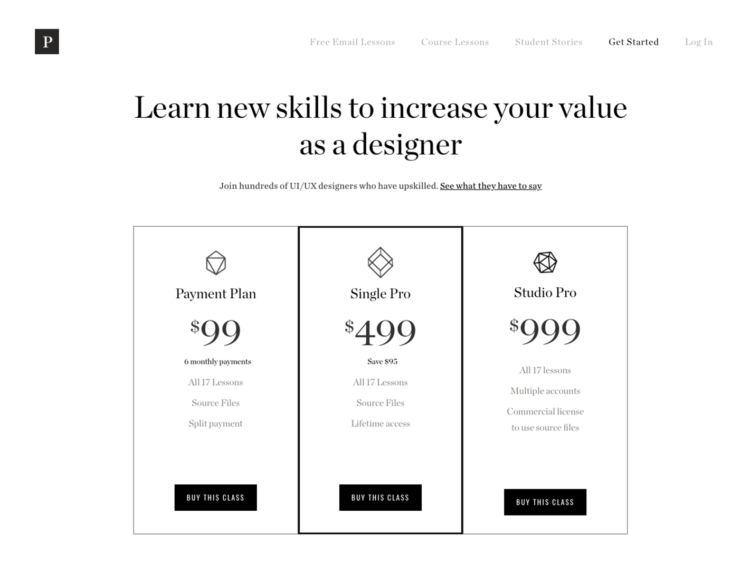 What are your competitors doing? It's important to be accurate when comparing your course to other products on the market. The time invested, expertise, and content may not be anywhere near equivalent – apples to oranges, as they say. Do your research to be sure that any examples you're using as guidelines are actually comparable in size, quality, and features, and be sure to leverage any distinguishable benefits!
How about your role models? Are there influential figures or educators in your niche (or otherwise) who you look up to? It's perfectly fine to model your own pricing system after them, just remember that they may have the industry authority, credibility, and notoriety to justify the prices they charge. Consider your own authority: is this something you can factor into your course price?
How much revenue do you want to make? Sometimes content creators price their courses based on financial goals – but not without considering what their customers are willing to pay!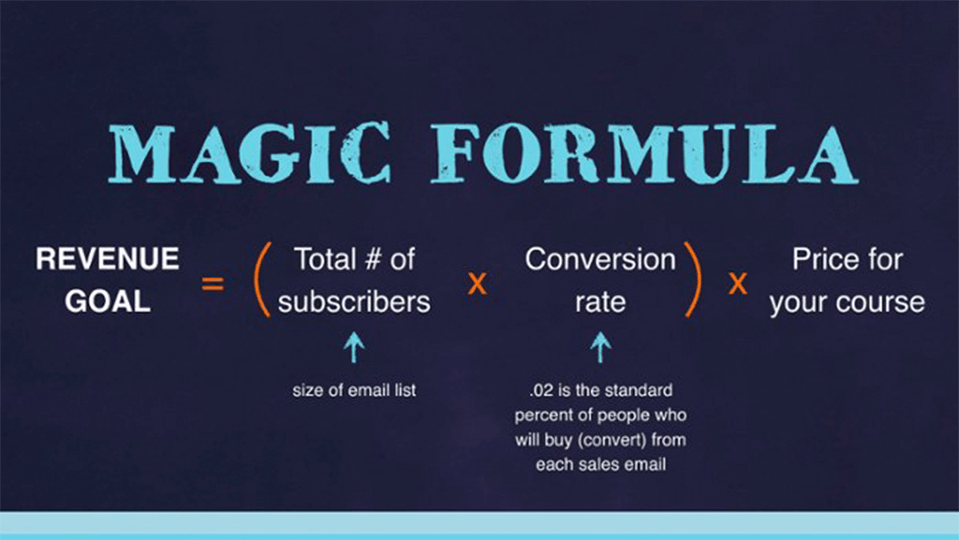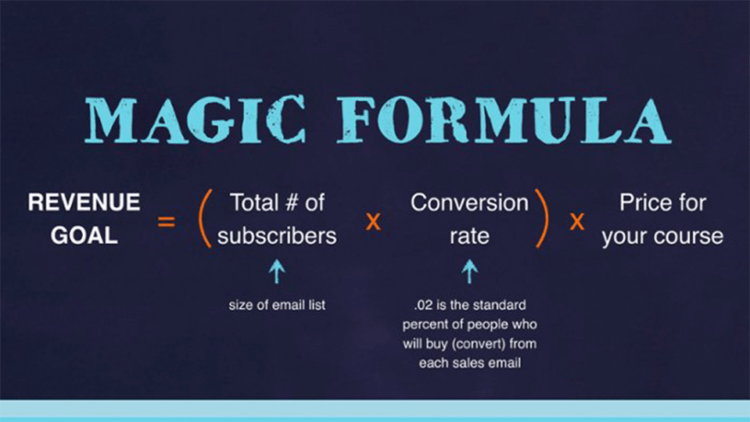 Is your course professionally produced? The standards for digital products (like digital courses) have been raised to reflect current market expectations. So, if you want to maximize your earning potential, consider investing in your production!
Don't forget to consider value-based pricing! Your time, knowledge and skills are valuable, and can provide people with so much more than facts or know-how. It helps them improve their own lives, so people value education. Be sure to consider applying value-based pricing accordingly when you're working on your pricing strategy.
Once you've assessed these key factors, calculating the price of your course should start here (remember to not sell yourself short!):
Base price = What is your time, effort, and expertise worth? ≥ $100
Add on any extra value, such as:
Professional production (~$50-100)
Workbook, PDF guide (~$10-30)
Downloads such as design assets, charts, project files (~$10-30)
Extra assessments and exercises (~$30-100)
Forum and/or online community (~$50)
Access to bonus gated content (~$20-50)
Individual tuition or consulting (~$100)
Ongoing revenue
Digital courses are the perfect type of digital product if you want to utilize a subscription or membership model for ongoing revenue. Giving your customers access to your course(s) at a reduced monthly fee often means increased long-term income for you, as well as a loyal customer base that gets enough value from your content to continue paying for it on a monthly (or yearly) basis.
One thing to keep in mind if you decide to go the membership route is that in order to justify charging customers recurring payments, you will need to regularly replenish your course content, as opposed to selling a single course. For customers, it can be less intimidating to commit to a monthly membership fee that gives them the freedom to choose what courses they want to take, at their own pace and on their own timeline.
To further amplify your ongoing revenue, starting an affiliate program is particularly effective. Whether you're running a membership site or just offering one-time purchases of your courses, affiliate links can drive a ton of traffic to your site, especially if you get high-quality affiliates who are bigger names, industry authorities, or influencers.
Distribution
Channels
While marketplaces like Udemy exist for selling digital courses, many content creators prefer to go the independent route, charging higher prices to a smaller, niche audience. Marketplaces can be great for exposure, but they also mean a lot more competition – and when you're competing on price, the only way to go is down! Do you really feel comfortable pricing your time, effort, and expertise for less than $20?
If you've established yourself as an expert or go-to source for information on a topic, and you have a loyal following, selling digital courses through your own website very effective. You've already got the clout and trust from your customers that makes them more likely to buy, and boosts your conversion rates. You might technically sell more of a course on a marketplace due to high traffic, but you won't necessarily be able to charge as much, whereas if you charging a higher price to a niche audience, you will need fewer sales to hit your revenue targets.
Starting a digital product store is doable for many independent creators, and gives you more control, more freedom, and a chance to build a thriving brand that capitalizes on itself. Whether you're offering video courses or other e-learning formats, you've got plenty of options!
Format
The primary types of digital courses include downloadable one-off courses, downloadable collections of courses, and memberships or subscriptions to web-based services. Many courses nowadays come in video format – it's just the new standard! Video content has risen to the top of the heap, becoming the number one most sought-after content on the internet, so it makes sense that the vast majority of digital courses include video in some capacity. Outside of hands-on experience, demonstration and audiovisual methods have been proven to be among the most effective methods for learning – and most importantly – retaining information.
Web-based services offer an in-browser experience, displaying videos that have been uploaded as an .MP4 file to a video platform like Vimeo or YouTube and then embedded on the relevant page. Videos tend to be larger files that can be cumbersome to download, but downloadable one-off courses and collections of courses are still popular. To incorporate both methods, you can always make downloads optionally available as a part of your web-based service.
Another increasingly popular format is audio. For many, modern life is far too busy, requiring long commutes, multitasking, and a schedule that makes it difficult to find time to sit down and focus. This is where audio shines because it allows people to experience your course while doing other things. Podcasts and audio lectures have made this popular, enabling people to fit learning into their schedules where previously there was little-to-no time for it. Audio can be offered as a downloadable .MP3 file, uploaded to audio distribution platforms like SoundCloud and MixCloud, or hosted on your site for easy access.
Other course formats (or elements) may include PowerPoint or Keynote presentations web-based content, PDF guides, downloadable templates and workbooks (.XLS, .DOCX, .PAGES), images (.JPEG, .PNG) and vectors (.AI, .EPS, .SVG), project files for Photoshop or other creative software.
Other considerations
When it comes to selling digital courses, creating value should be your top priority, and all the better if you are able to condense your material to make the biggest impact in the least amount of time! Break down your course into easily digestible segments that make it simple for your customers to get the most out of the material. You want to focus on delivering exactly what your customers are looking for in a way that will be convenient and effective for them; the happier they feel, the more you make in the long run!
Just like with other digital products, your can help your customer reach their own goals by using your product – so make the path to learning clear and accessible. A well-structured course with a comprehensive outline, clear objectives, and specific course outcomes makes it easy for your customers to see what they can gain from purchasing. It's up to you to communicate your expertise as well as your course benefits, which showcase the real-world results that can be achieved with your product.
Engage your customers by including interactive elements, such as exercises, quizzes, checklists, and segment recaps. This not only helps them retain the information presented – it also makes the course feel more inspiring and interesting to them. Including some kind of measurable results from these interactive elements showcases progress and builds momentum, making your course enjoyable and useful!
To increase your industry authority and bring in more traffic to your site, consider blogging about relevant topics that might interest your current and potential customers. There are also search engines specifically designed for listing digital courses, such as Class Central, Coursera, and Course Index. You can submit your course to these websites, taking advantage of their affiliate marketing channels as well!
Lastly, you'll want to beef up your social media presence. The more active (and impactful) you become in your niche community, the more you will naturally draw new customers to your products. Getting involved in related Facebook groups, forums, Reddit, and other online communities all adds up to create your brand image and authority. Customizing, effectively utilizing, and (in some cases) cleaning up your social media presence on sites like Facebook, Twitter, Instagram, and LinkedIn (which is especially helpful for professional-oriented topics) will solidify your online presence and help you get noticed – or expand your current reach!
Build your authority
Ultimately, success with digital courses is all about authority. People want to learn from the experts, but even if you're not an expert in the traditional sense of the word, you can still have a lot to offer those who might not be as far along as you are in your chosen field. eLearning is increasingly exciting because it's a continuously growing industry that not only improves people's lives, but serves as a lucrative and rewarding way for content creators, experts, and educators to (potentially) earn a living and make a difference in tandem. If you've got the passion and the knowledge, you can make selling digital courses a reality!
Let's hear from you! Join the conversation and comment below to tell us about your own successes with selling digital courses.
Illustration by Jessica Johnston.