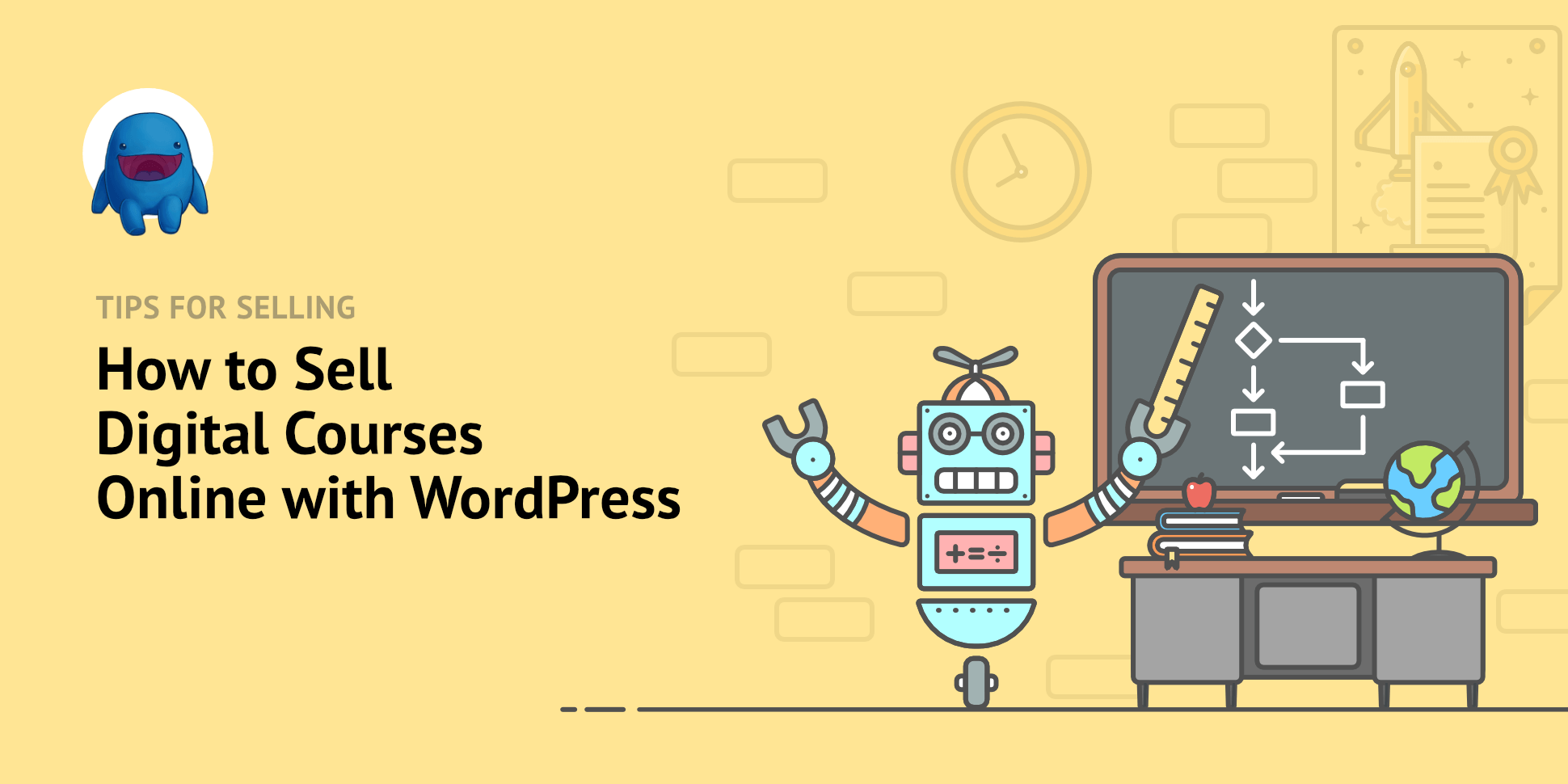 Are you looking to sell digital courses online and earn income from your expertise?
In today's digital age, online courses are becoming increasingly popular as people look to learn new skills and improve their knowledge at their convenience.
If you have knowledge or expertise in a particular subject, you can monetize it by creating and selling digital courses online.
🔎 In this article, we'll cover:
Why Sell Digital Courses Online?
Selling digital courses online can be a lucrative business opportunity. Firstly, digital courses have very low overhead costs since they don't require any physical materials or inventory. This means that the profit margins can be quite high.
Additionally, the demand for online learning has been growing rapidly in recent years, with many people seeking to acquire new skills or knowledge from the comfort of their own homes.
WordPress is a great solution for selling digital courses online. It's a widely used platform that is easy to set up and customize. Many plugins are available specifically for creating online courses that can help you manage your content, set up payment processing, and track your student's progress. Additionally, WordPress is very search engine friendly, making it easier for potential students to find your courses through online searches.
Adding Ecommerce Functionality to WordPress
You want to make and sell online courses, not think about building an online store. Good news! Both our suggested options below take care of all the complicated eCommerce functionality.
You'll have powerful features like:
The ability to accept credit cards with Stripe, PayPal or one of many other payment gateways
A way to set up, manage, display, and sell your products with sales and landing pages
Customer management and subscriptions
If you're doing informal e-learning and also selling digital products, Easy Digital Downloads (EDD) is a great solution:

Easy Digital Downloads is the best WordPress plugin for selling digital products (aka downloads, virtual products, or downloadable products). You can manage everything from your WordPress dashboard.
EDD has a proven 10-year track record and is trusted by more than 50,000 businesses to sell their digital creations.
For more formal e-learning, MemberPress is a great solution. It's the best WordPress LMS plugin and membership plugin: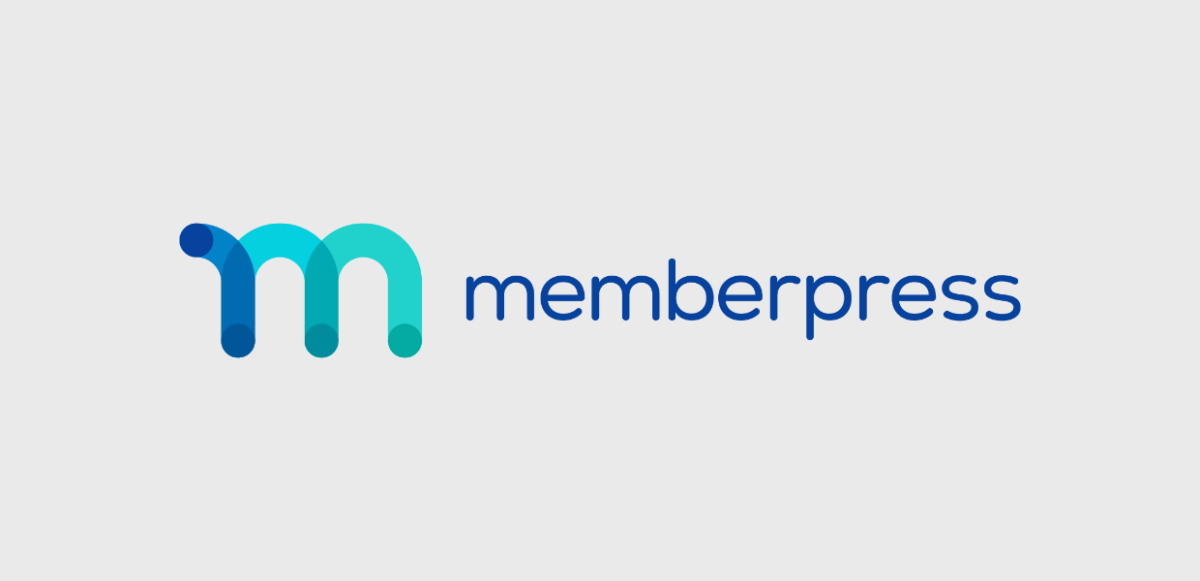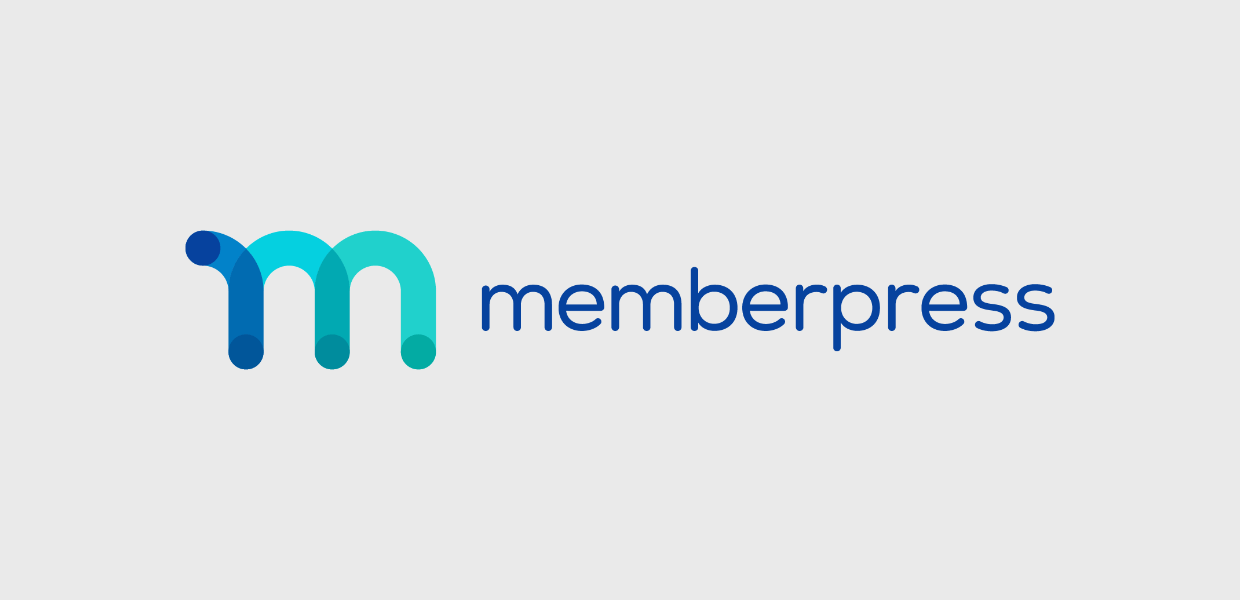 MemberPress makes it easy to create, sell and manage online courses. It's an 'all in one' membership solution for membership sites.
A membership site is a website where a site visitor has to become a paying customer or subscriber to access premium content (including courses). Or, a website where your content is the digital product.
There is an excellent video tutorial on WPBeginner that covers the entire process of getting set up with MemberPress and making your first new course.
Don't have a WordPress site yet? Don't worry.
All you need is a good web host. The best WordPress hosting providers make installing and managing WordPress sites really easy.
Check out our guide to choosing a webhost (with discount codes!) You can also check out SiteGround's Managed EDD Hosting plans.
How to Sell Digital Courses Online With WordPress
Ready to get started? In this step-by-step tutorial, we'll provide the know-how to sell digital courses online using WordPress.
Step 1: Get Easy Digital Downloads (+Addons)
If you haven't already, the first step is to get Easy Digital Downloads.
Our solution offers a seamless way for you to sell your online courses. There is a free version available. However, I suggest opting for a premium plan. Learn more about EDD Free vs EDD Pro.
Once you choose your plan, you can download Easy Digital Downloads Pro plugin from your account dashboard:
Then upload it to your WordPress site under Plugins » Add New. Install and activate the plugin. Next, click on Get Started to begin the Onboarding Wizard: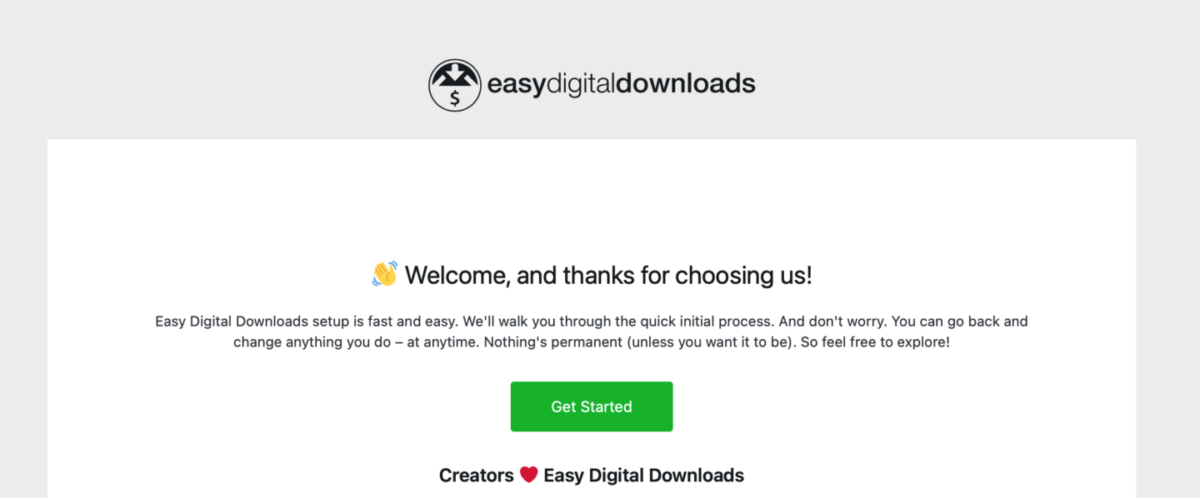 You can follow the prompts to complete the key initial steps of setting up your online store.
While not required, you may want to add two important extensions (Downloads » Extensions):
Helpful Tutorials
eCommerce without limits!
That is our promise. Most eCommerce solutions limit your creativity
…not Easy Digital Downloads!
Step 2: Create Your Digital Course/Product
Once your store is set up, the next step is to add the digital course you want to sell. EDD refers to digital products as 'downloads'.
To start, go to Downloads and click on the Add New button: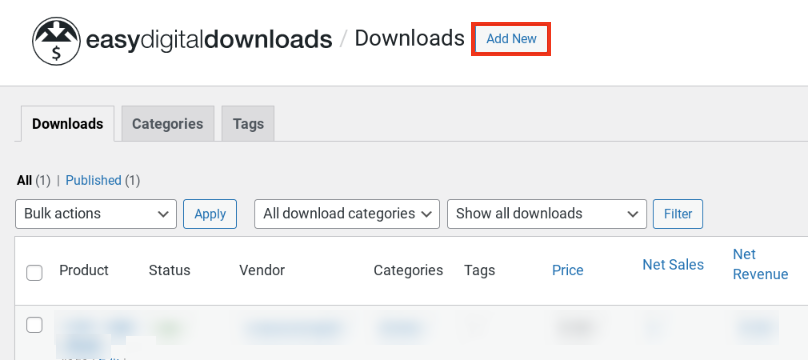 Next, you can name the course and add a description in the text area below: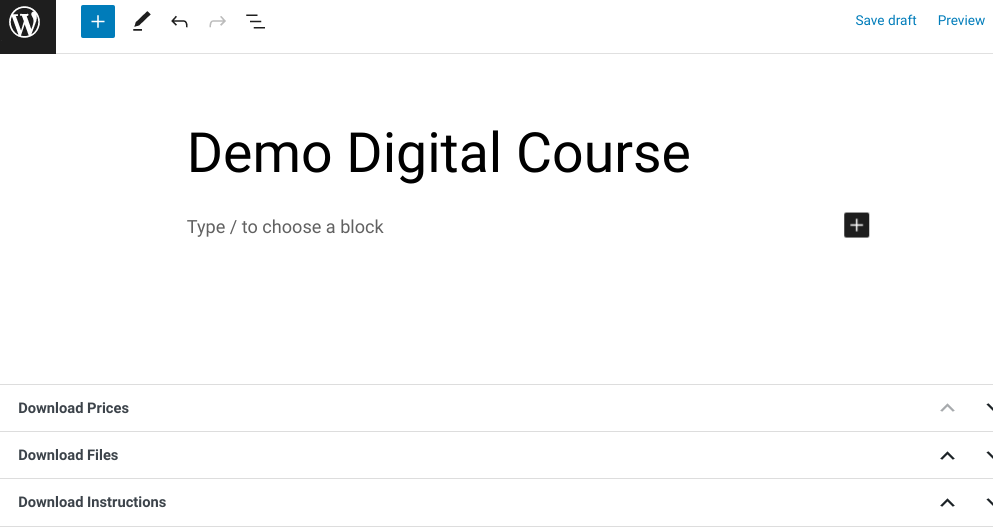 Under the Download Prices section, you can enter the amount you want to sell your online course for:

Decide on a price that's both fair to you and right for your audience. Prices for online courses can vary widely. For instance:
Many entry-to-mid-level digital courses are priced around $100-$200
Detailed premium courses can cost several thousand dollars
You'll also find some simpler courses are only $10-20!
What does your course include? Extra content, downloads, worksheets, forum or social media community access, and other bonuses increase the value of your product. They allow you to charge higher prices.
Digital courses are great for a subscription or membership pricing model. This generates passive income through ongoing revenue.
Next, under Download Files, you can upload the digital course content/file (if applicable). This depends on the format you're using for your course. For example, perhaps you're selling a video tutorial:

Under File Name, type 'Download Course' or a similar phrase. This clickable link text is used on the confirmation page and email.
Under File URL, select Upload a file to add the course-related file(s).
Finally, under Download Image to the right, you can add a featured image to display on the digital course product page: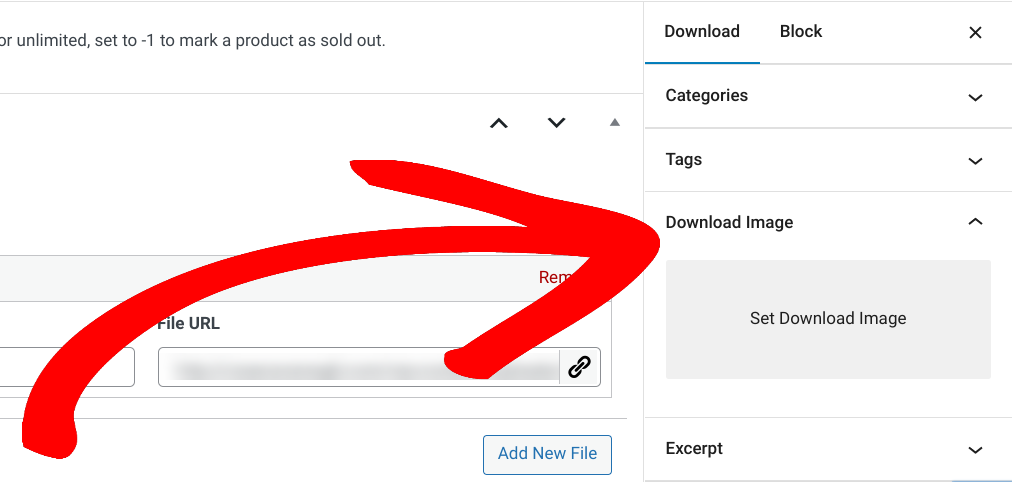 Selling guides:
Step 3: Publish, Promote & Sell Digital Courses
When you're done, click on Save draft at the top, followed by Preview. Then you can see how it looks on the product page: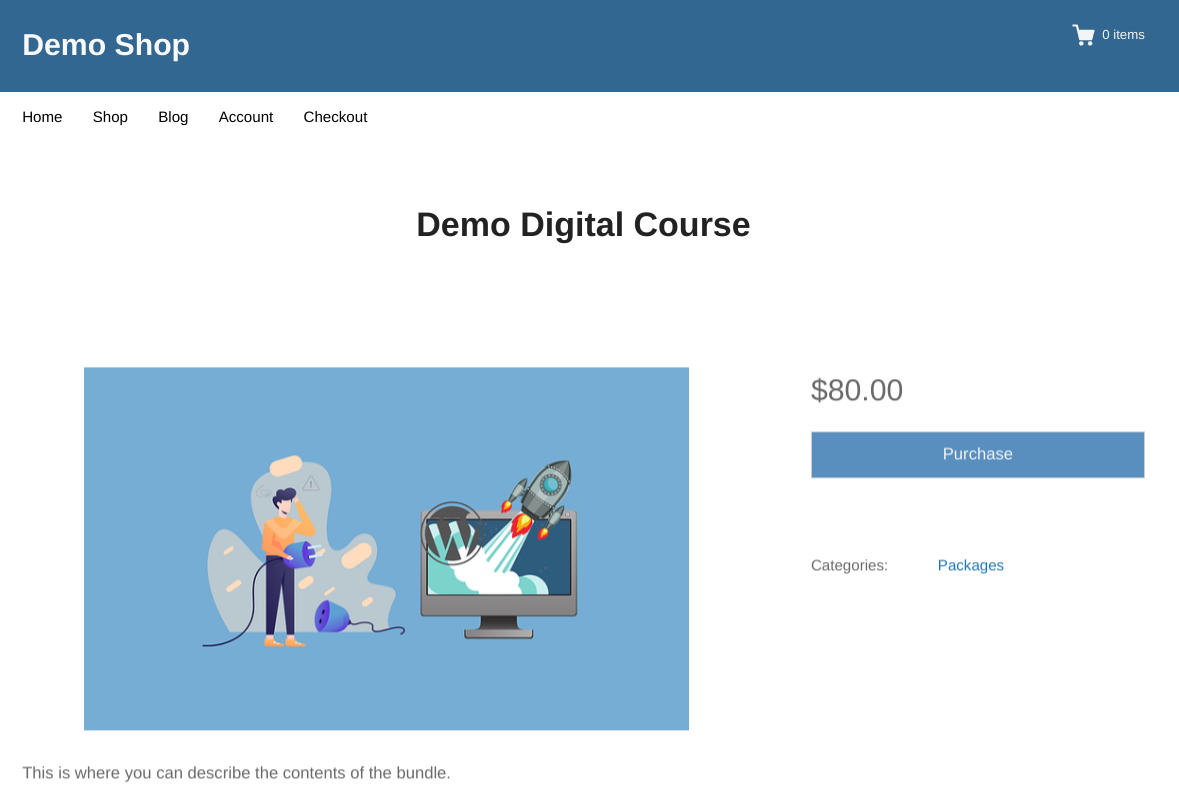 If you're ready to sell the digital course, you can go back and click on Publish.
There are many ways to promote your courses through social media, email marketing, and blogging.
Plus, if you have a WordPress site, you already have a powerful marketing machine. WordPress is the best platform for bloggers.
How do you get more visitors? With Search Engine Optimized (SEO) blog posts. Simply write about your course topics in a way that helps others.
Click here for tips on promoting your products on your blog.
There are also search engines specifically designed for listing digital courses, such as Class Central and Accredible. You can submit your course to these websites, taking advantage of their affiliate marketing channels as well!
A landing page is a page on your website dedicated only to selling a product. For you, that's a course or group of courses. SeedProd is a website and page builder that makes it easy to make beautiful landing pages:


It offers a visual drag-and-drop builder and starter templates that let you make custom pages with no coding. Check out this tutorial on making a landing page for free.
Finally, you can build an email list of leads. Email your leads tips, resources, and information about your products (courses). In time, you can convert many of your leads into customers.
Easy Digital Downloads and MemberPress integrate with popular email marketing platforms like Mailchimp, ConvertKit, and Constant Contact.
FAQs About Selling Digital Courses Online
Is it better to use a formal or informal e-learning style?
It depends.
Informal e-learning is for topics that are mostly designed for self-improvement, wellness, enjoyment, or hobbies.(Examples: music lessons, art/drawing, mental health & mindfulness, etc.)
Formal e-learning is for topics that are more technical, specific, academic, or for certification in a specific subject matter. (Examples: computer programming, copywriting, software training/tutorials, etc.).
What is the best plugin to sell digital courses in WordPress?
For online courses that are more formal, you might need quizzes, course builders with structure or ordered learning, and progress tracking. This requires a Learning Management System (LMS). This is a software system for managing e-learning that includes course creation, delivering course materials, and tracking progress.
Formal e-Learning

Requiring structured curriculum, quizzes, tracking progress (LMS features)
Course materials/attachments
Plugin suggested: MemberPress

Informal e-Learning

No quizzes, less structured course content
Selling digital products and courses
Plugin suggested: Easy Digital Downloads
Disclaimer: There are several other powerful WordPress LMS plugins, including WooCommerce with Sensei, LearnDash, Lifter LMS, and LearnPress. However, we didn't want to cause choice paralysis. Click here for a great article evaluating many top online course platforms.
Use EDD to Sell Digital Courses Online
Good job! You've learned how to sell digital courses online with WordPress. You've also learned some valuable marketing tips used by smart entrepreneurs.
Selling online courses is an excellent way to monetize your expertise and reach a wider audience. By following these tips and utilizing Easy Digital Downloads, you can create a successful online course business and start earning income from your knowledge today.
eCommerce without limits!
That is our promise. Most eCommerce solutions limit your creativity
…not Easy Digital Downloads!
📣 P.S. Be sure to subscribe to our newsletter and follow us on Facebook or Twitter for more WordPress resources!