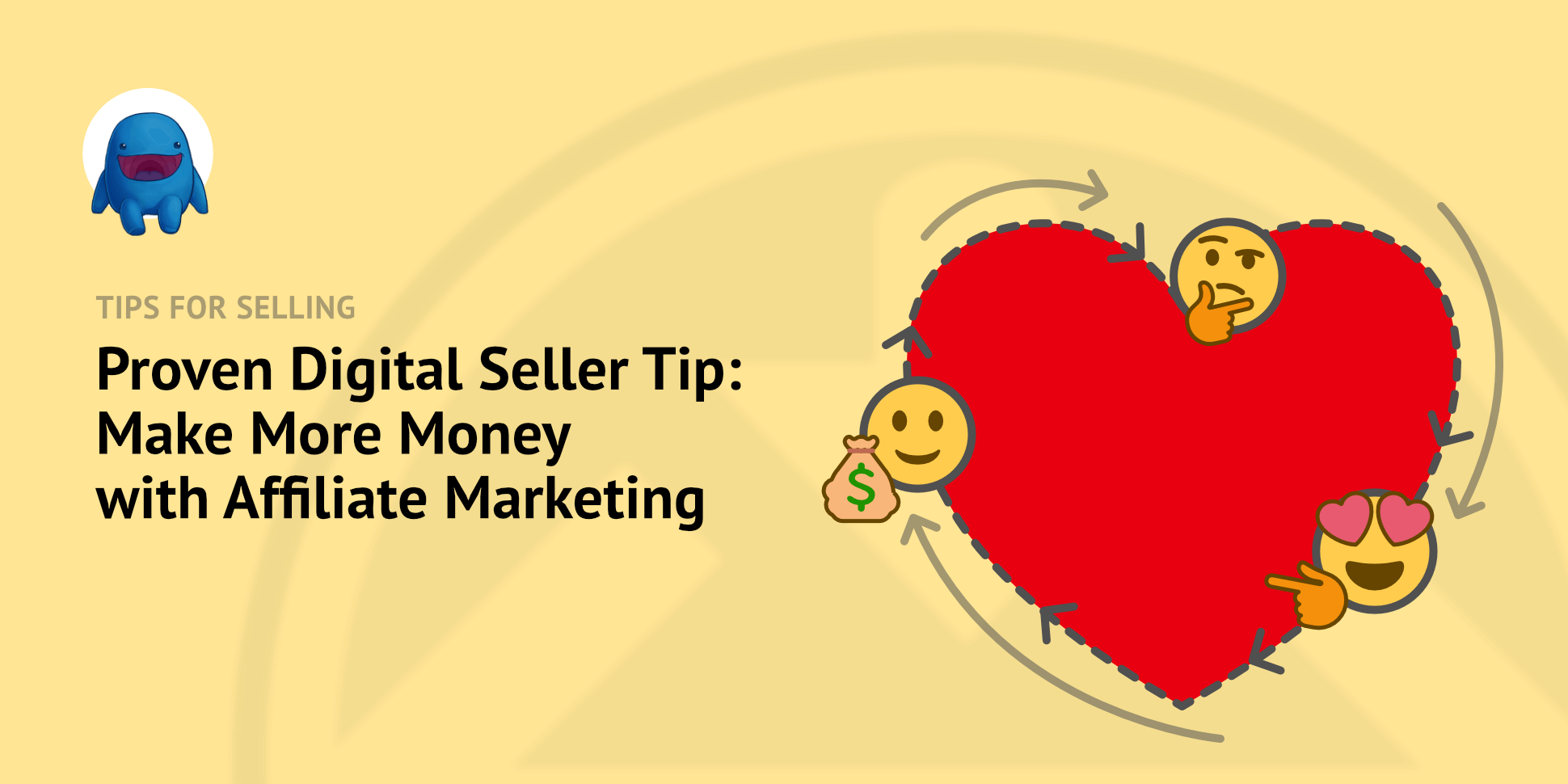 Are you a digital seller looking to make more money with your products? Starting an affiliate marketing program is a proven way to increase sales.
In this article we'll show you how to increase sales with an affiliate program. We'll also explain what affiliate marketing is and how it works.
Selling your digital products and downloads is easy using WordPress. We'll show you how!
Feel free to skip around:
---
Why Try Affiliate Marketing?

Go you! You've taken a huge step and started an online business. It's time to generate passive income! You've created a digital product or products. You have an eCommerce store to sell your new products with.
🤔 But how do you get visitors and traffic to your site?
😄 One proven way to get traffic (to grow sales) on your site is affiliate marketing!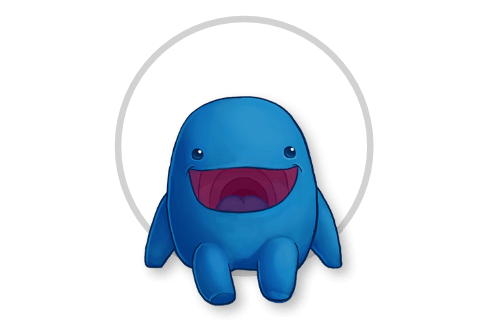 Don't have a digital store yet?

Use Easy Digital Downloads (EDD). EDD turns your WordPress site into a full featured store purpose-built for selling digital products like PDFs, graphics, eBooks, or software.

Then, add the EDD-integrated AffiliateWP plugin to easily start driving traffic (and sales) with affiliate marketing.

Run your entire business from your WordPress dashboard! Skip ahead to get started.
What is Affiliate Marketing?
😍❣️It's sharing the love.
Affiliate marketing is organized word-of-mouth advertising. You recruit like-minded people and existing happy customers to share your products with others. They're called affiliates. They love your products and share the love.
Your affiliates promote your website via banners on their websites, blog posts, social media, email marketing or other methods.
This drives new visitors to your website.
When an affiliate refers a visitor to your site, and that visitor makes a purchase, you pay your affiliate a commission for their referral.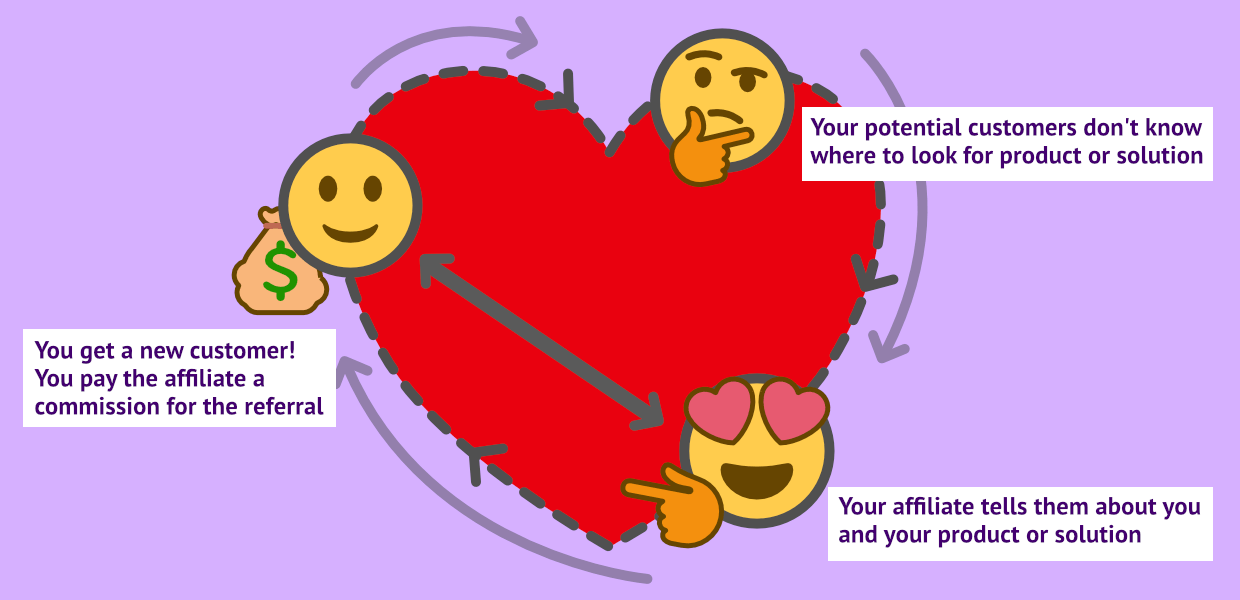 Why It Works
Starting an affiliate program is often one of the most effective and cheapest marketing efforts you can do. Why?
It makes your site more visible – when your affiliates are constantly sharing content about your product/s it improves your search engine optimization (SEO).
You get more visitors to your site – the more links to your site out there the more likely people are to find you on search engines and visit.
You only pay for new sales – with other forms of marketing you pay out money no matter what happens. For example, you pay-per-click or for each view of an ad. But you only pay an affiliate when they refer a completed sale. You only pay for conversions!
Affiliate marketing is cost effective because it optimizes your website's visibility, and only costs you money when a sale is made.
It Works For Us
We built AffiliateWP and started an affiliate program years ago. It worked well!
Within two years affiliate marketing brought in just over $200,000!
In some quarters affiliate sales were responsible for one fifth (20%) of our total income!
If you set up an affiliate program, and recruit good affiliates, you can make more money too!
🤑 You want more money right?
Low Risk
You have nothing to lose. Adding an affiliate program to your digital marketing mix is low risk. You only pay affiliates after you get paid by your customer. You only pay when successful.
Other marketing campaigns like Google ads, YouTube ads, digital ad banners, or ads on social media platforms cost money no matter what (collectively these are often called PPC, or pay-per-click). You pay even when not successful.
Affiliate marketing is sometimes called performance-driven or performance-based marketing. Smart entrepreneurs know that paying based on performance is always good.
💘 Give it a shot!
---
How to Get Started

Grab AffiliateWP. AffiliateWP is a powerful affiliate marketing plugin for WordPress.

Who makes AffiliateWP?
We do! And we trust it every day. The same team that makes the best digital products store (Easy Digital Downloads) as well as plugins trusted by 20+ million websites. You can be sure it's reliable and integrates perfectly.
AffiliateWP makes it easy to set up and manage a powerful affiliate program right on your own website. You don't need any coding skills or special know-how to add this functionality.
Recruit affiliates with customizable registration forms and emails
Allow affiliates to manage their account on a customizable affiliate area or the Affiliate Portal
Provide an easy link generator, reports, and unlimited creatives (banners, graphics)
Track affiliate-referred visits, referrals, and earnings
Easily pay affiliate commissions with the integrated Payouts Service
What Kind of Store Do You Have?
No matter what you are selling, AffiliateWP integrates with popular WordPress eCommerce plugins.
With other website platforms, including Shopify or Wix, you may have to rely on third-party affiliate tools. These can come with high monthly subscription costs of their own and may not fully integrate.
When you sell with WordPress + EDD + AffiliateWP you have a fully integrated solution with low annual subscription costs.
---
How Affiliate Marketing Works

Here is a more detailed step-by-step description of what is going on when you build your own affiliate network with people sharing content about your products as their affiliate products.
Recruiting and Registration
The first three steps are mostly done by you, the store owner.
First, you have to recruit people to become affiliates. You usually do this by setting up an affiliate landing page. This landing page explains the benefits, how much they'll get paid, and has a registration form. Check out ours for an example!
Next, your affiliate fills out the registration form. You get notified. Then, decide if you want them to join your affiliate network.
Once approved, your new affiliate partner logs in to their affiliate area on your site to get a special link used to track their referrals (a referral link).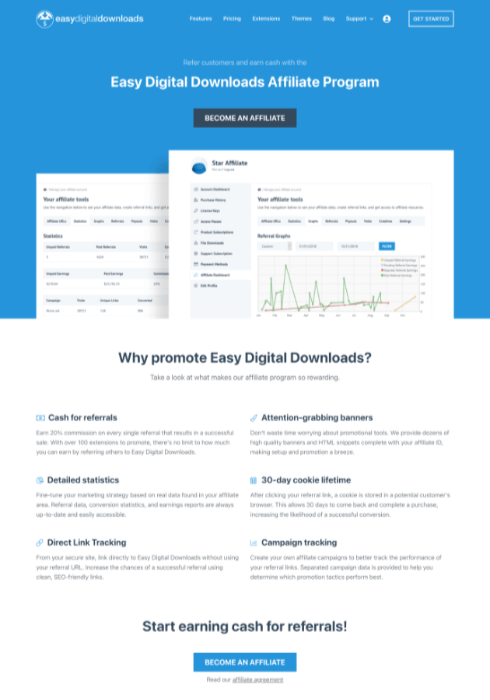 Affiliate Promotion, Sales, and Payment
These next steps are dependent on your affiliates doing their part of the work. Which is creating content and sharing/promoting your product/s.
Next, your affiliate shares a referral link through their website, emails, social media, or adds it to a banner on their website (or one they share on other websites).
A potential customer clicks on that affiliate's link and is taken to your online store. The visitor browses through your site and decides they want to purchase your product or service. Woohoo! They purchase and become a customer on your site!
Your affiliate is then awarded a commission for successfully referring the new customer to your site. Your referral links automatically track everything. You can pay a percentage or flat rate of the final purchase total.

You may want to have a waiting period after purchase before the affiliate is paid in case the customer returns the product.
You can pay affiliates for referring visitors to your site who click-through (complete) other actions like filling out a form or opting in to a newsletter if that makes sense for your use case.
Then this process just keeps repeating itself! Your affiliate continues to promote your site and products, your website gets more visible and you build trust with more and more people.
You make more money, and they make more affiliate income, only when they successfully bring you a sale!
5 Advantages of Affiliate Marketing
1. You only pay when a sale is made or a conversion is completed.
It's low risk. Affiliates are only awarded a commission when a purchase (or other conversion, such as a form submission) is completed by a customer. There is little or no risk when paying nothing to your affiliates until you have been paid by your customer.
2. You have your own 'marketing team'.
Once you've recruited affiliates, you get a team of people working to promote your site for a small percentage of your sales. A no-strings-attached no-salaries marketing team? Yes please!
3. Pinpoint where your traffic is coming from to help you optimize your site.
By viewing referral links and coupon codes in Google Analytics (or other analytics software) you can track your affiliates' efforts. See where customers are coming from, which affiliates are effective. How many referred visitors does it take to get a sale (conversion rate)? These metrics help you optimize your site for conversions. You'll understand more about what 'works'.
4. You rank higher in search results, so your customers can find your site more easily. While doing nothing!
Affiliates promote your store through content marketing (website, blog posts, with email marketing, social media, and more). The possibilities are almost endless! They share your product with new content in a way that's helpful to their audience. Meanwhile you barely even have to lift a finger! More new content about your business makes your site more visible to search engines. That search engine optimization means more traffic. More traffic is the only way to get more sales when selling online.
5. Your affiliates engage with a truly interested (targeted) audience
When you recruit affiliates who believe in your product or service, who are in your target audience, they will reach people who are likely to actually care about your product. Good affiliates have their own loyal followers and reputation. They'll mostly share with like-minded people who are likely to be interested. These targeted visitors are more likely to successfully convert into new paying customers.
1️⃣➕ 1️⃣🟰2️⃣ More targeted visitors, brought to your site by your affiliates means more sales and more money for you.
Tips For An Effective Affiliate Marketing Program
Have A Plan
Starting an affiliate program with AffiliateWP is as simple as a few clicks. But that doesn't mean you shouldn't make a plan. For successful affiliate marketing, you need a solid affiliate marketing strategy.
Questions to ask yourself to develop a plan:
What commission rate should I pay?

What can I afford?
What are my competitors doing?

How do I make it easy for affiliates to get started?
What resources will affiliates need to be successful?
📰 Learn more in this guide for making an affiliate business plan
Recruit Good Affiliates
This is more easily said than done. But, often, it pays to be selective. On your registration form ask questions that help you get to know your potential affiliates. It's a partnership. They reflect on your product and brand.
Ask them to share websites and links to their content
Find out why they are interested in sharing your products. Ideally it's about more than just monetization of their blog. Hopefully they like your product/s.
Can they be beginners or do they need to be established?

That's hard to answer. Beginners tend to be hungry and hard working. You can use that to your advantage. But be sure they are reputable and reliable.
Learn about them with your registration form right at the beginning. This helps you make a wise case-by-case decision.
📰 Read this article for tips on recruiting affiliates
Focus on High-Quality Content
Your goal is to have lots of affiliates making lots of great content. How do you help them?
Here are some ideas:
Provide creatives (graphics, banners) and sample text to help ensure you end up with quality content on affiliate websites.
Suggest creative ways and places for affiliates to share about your products like: product reviews, review sites, quora, and forums.
Remind affiliates to link to product pages
Suggest to your affiliate to use multiple methods like tutorials, webinars, Instagram Stories, and TikTok videos.
📰 Get more ideas with this starter guide
Affiliate Marketing vs. Influencer Marketing
There are similarities between affiliate marketing and using influencers. But these are two different things.
Both involve 'referring' people to a product or brand. However there are many differences.
Affiliate marketing
Performance-driven, affiliates are paid if/after they refer a visitor who becomes a customer
Often product-based, affiliates refer to specific products/services in most cases
Usually bloggers, digital creators, content creators
Low risk
Influencer marketing
Potential-driven, influencers are usually paid up front. Pay is based on how many followers they have, thus based on the potential reach.
Often more brand-based, influencers promote the vibe, benefits, and lifestyle of a brand, instead of specific products and product details (which would feel 'sales-y')
Usually high profile social media users, or small-scale celebrities
Higher risk, because you aren't paying afterwards based on measurable performance
📰 Check out this article to learn more about the pros and cons of influencer marketing. It will help you understand the differences as well.
Other Affiliate Networks
When you use AffiliateWP you are effectively building your own affiliate network. There are other existing networks or affiliate marketing services out there.
The advantages of using these networks include possibly having access to existing affiliate marketers, so you don't have to recruit your own and it's fast and easy to get set up.
The disadvantages include big startup costs and high fees on every referral. The more money you make, the more money they'll take.
For example with the popular network ShareASale, you have to pay $550 up front just to get started. Then pay a 20% fee on every referral you make a payout on. Worse, if you don't pay out at least $35/month, they'll charge you a $35 fee. This can be too expensive to risk, especially if you are just starting.
Another popular network, ClickBank, charges a $49.95 fee for your first product. Then there is a complicated fee structure where ClickBank is technically buying your product at a reduced wholesale rate. Then they are reselling it and keeping 5-7.5% + $1 of any purchase. This can be confusing and expensive, especially if you are a beginner.
💪 With AffiliateWP you set the rules because you're setting up your own program on your own website.
---
Conclusion
Great work! You've learned how, as a digital seller, you can make more money by doing affiliate marketing!
Start an affiliate program today to increase traffic and sales on your digital store.
We have tons more resources for digital creators like you. What do you want to learn about next!?
Be sure to subscribe to our newsletter or follow us on Facebook and Twitter to get our latest resources for digital creators.