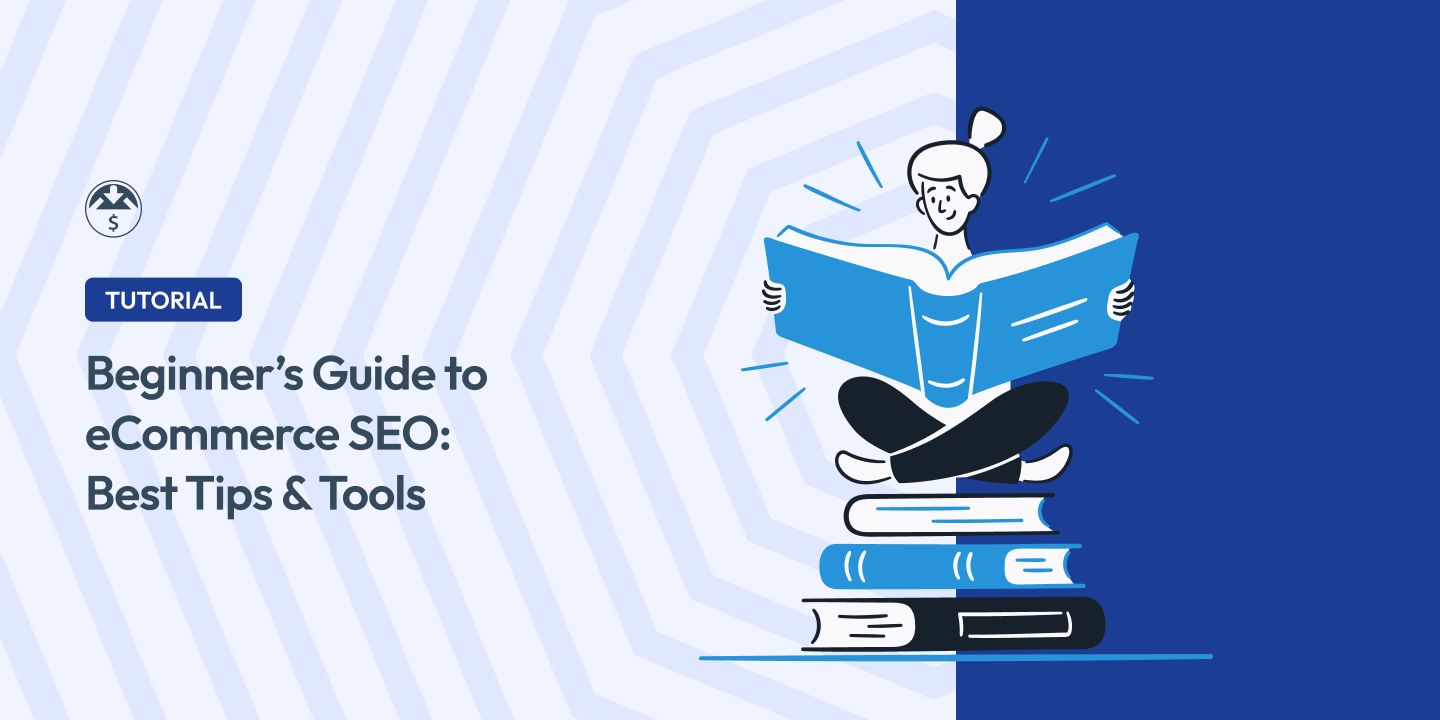 Do you want to leverage eCommerce SEO to boost your store's visibility?
Search Engine Optimization (SEO) is the process of optimizing your website so that it ranks higher in Search Engine Results Pages (SERPs). When your online store ranks higher, it's more likely to be seen by potential customers, which can lead to more traffic and sales.
If you're new to eCommerce SEO, don't worry. This beginner's guide will explore everything you need to get started.
🔎 In this article, I'll cover:
What eCommerce SEO Is & Why It's Important
E-commerce SEO refers to the process of optimizing an online store to boost its visibility in search engines like Google. The primary purpose of SEO is to attract more organic traffic (meaning non-paid) to your site through relevant keywords.
Creating and implementing an eCommerce SEO strategy is essential for the success of your online business. In addition to increasing traffic to your eCommerce site, it can boost conversion rates, improve brand awareness and credibility, and reduce your marketing costs by prioritizing organic search over paid ads.
Overall, SEO is important because it influences your ability to reach a target audience, bring potential customers to your eCommerce website, and increase sales.
Key Elements of eCommerce SEO
Many factors contribute to eCommerce SEO rankings. Some of the biggest ones include:
Keyword research. Identifying the right keywords to target is essential because you need to choose keywords that are relevant to your products and have a decent search volume.
On-page SEO. On-page SEO refers to the optimization of your web pages and site content, including your homepage, product pages, and category pages. In addition, it involves internal linking and creating search-engine-friendly meta descriptions, meta tags, product images, headings, and page titles.
Technical SEO. The technical aspect of SEO involves optimizing your site infrastructure, like using canonical tags to prevent duplicate content, making sure your site is mobile-friendly with fast page load times, and doesn't have any broken links.
Site structure. Ensuring a clear and logical site structure makes it easier for both users and search engine bots to navigate it. It consists of creating user-friendly URLs, organizing products into categories and subcategories, and implementing a well-structured sitemap.
Backlinks & off-page SEO. Off-page strategies, such as link building and acquiring high-quality backlinks from authoritative websites, signal to search engines that your site is authoritative and trustworthy.
These are just some of the key areas eCommerce SEO covers. As you develop your content marketing strategy and grow your eCommerce platform, you can incorporate more advanced elements.
For now, it's important to understand the basic tips and best practices to follow.
How to Optimize Your Site for eCommerce SEO
Ready to dive into the best SEO tips for your eCommerce business? Below is the beginner's ultimate guide to optimizing a site for eCommerce SEO.
Note that most of these tips involve using an SEO tool of some sort. I'll get into the specifics of each tool in the following section, but feel free to jump ahead.
1. Choose Relevant & Specific Keywords
The first step is to conduct keyword research to identify the most relevant, high-traffic keywords and search phrases that potential customers use when searching for products.
The importance of relevancy for eCommerce SEO keywords cannot be understated. Only choose keywords, search terms, or phrases that directly relate to your business or products, and try to be as specific as possible.
For instance, rather than targeting general terms such as "bags", aim for more specific, longer-term keywords like "women's black leather tote bag".

In addition, consider the popularity and search volume. Keywords with high search volume tend to have high competition. Perhaps a long-tail keyword you're considering only has 100 searchers per month.
While that may not seem like a lot, it could lead to higher conversions by capturing the attention of consumers further along the sales funnel with more focused search intent than those looking at general terms.
Keyword research tools like Google Keyword Planner can help you brainstorm relevant keywords and get insights into their search volume and competition.
2. Organize a Logical Site Structure
Once you've identified your target keywords, you'll want to optimize your product pages and other site content. Before you do that, it's important to ensure you have a strong, logical, and easy-to-navigate site structure and architecture.
Build a clean, clear navigation and menu, and use internal linking best practices to guide users through your site. It should be effortless for visitors to browse your site and product pages to find what they're looking for.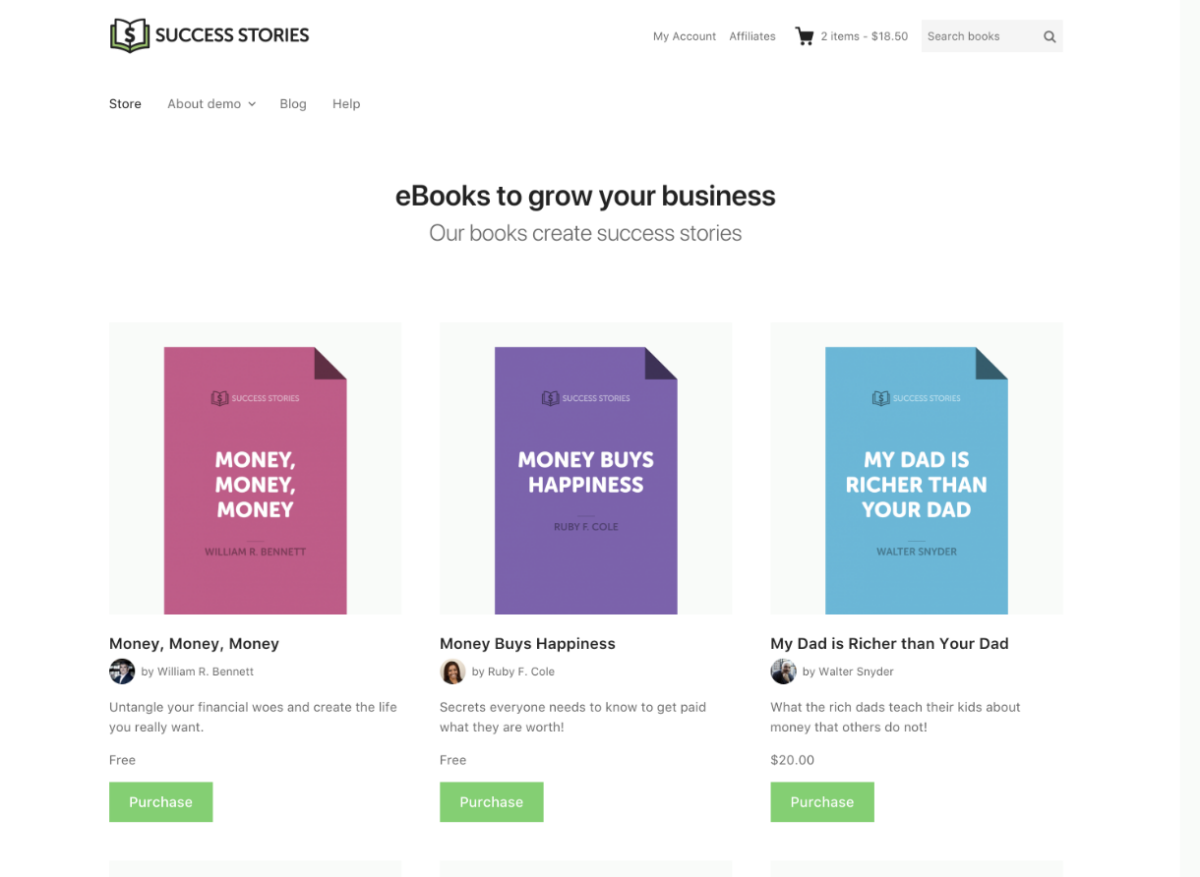 Adding elements like a search bar can provide a better site structure and, in turn, user experience. This is essential for eCommerce SEO because Google places a high priority on its Core Web Vitals, with user experience being one of the key ranking factors.
It's smart to use a responsive WordPress eCommerce theme to ensure it's easy to use on smartphones and other mobile devices. Online stores that don't translate well to mobile (such as the below example) can lead to higher bounce rates: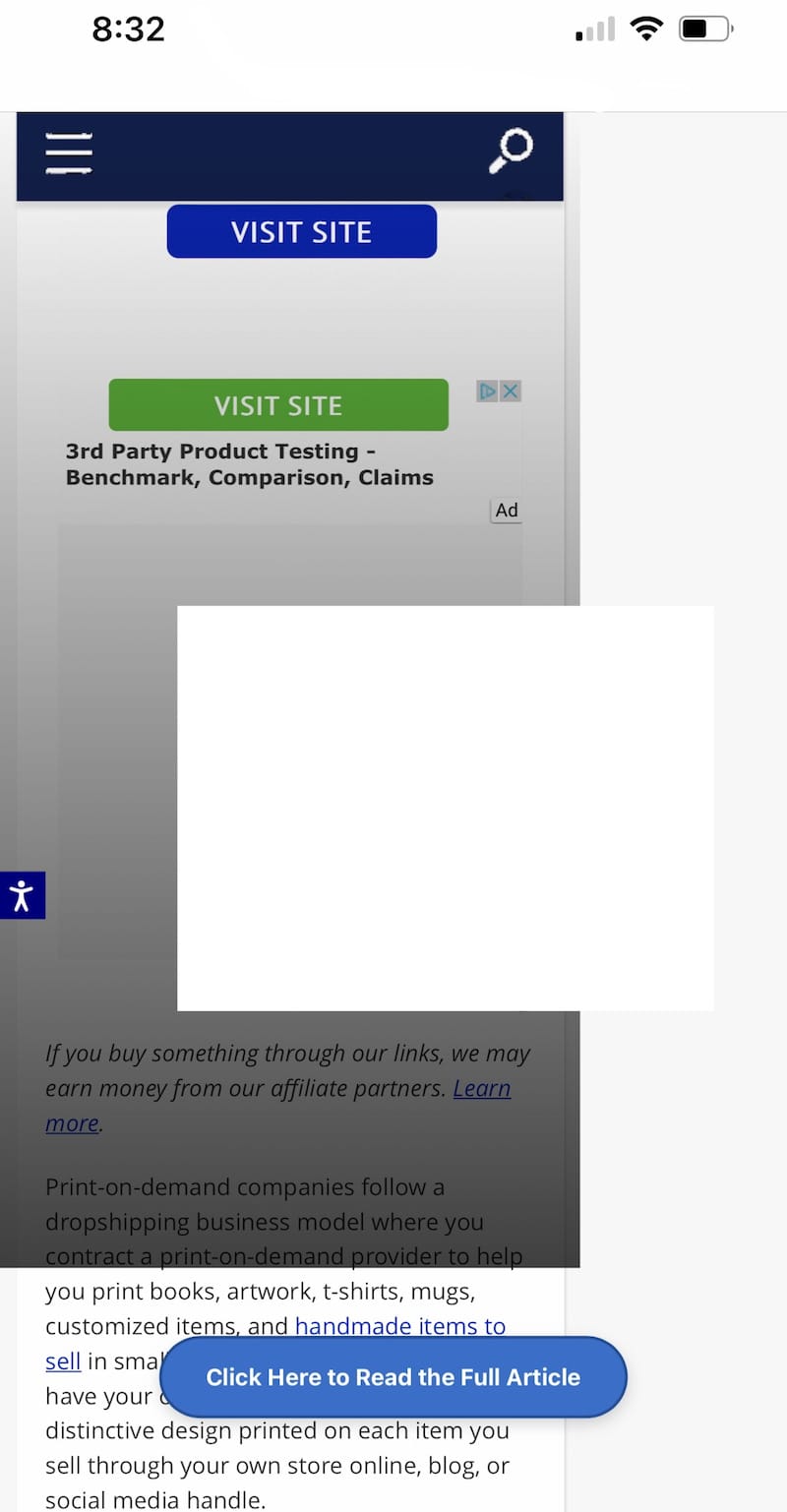 In addition, organizing your products into relevant categories and tags can help search engines understand your site's structure and make it easier for potential customers to find the products they're looking for.
3. Create High-Quality Product Pages & Content
Of course, one of the most critical aspects of eCommerce SEO is using keywords throughout your site content. This includes page titles, meta descriptions, product names, and descriptions.
A plugin like AIOSEO, which I'll discuss more about in a moment, is ideal for real-time content optimization: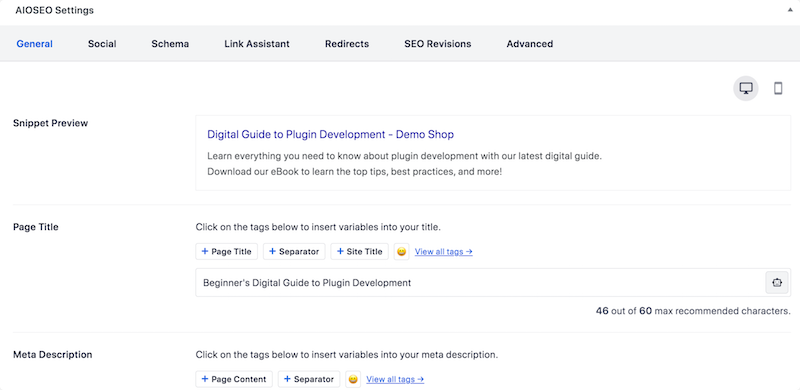 Be sure to craft compelling product descriptions that are informative and engaging. While you should absolutely incorporate your target keywords, be sure to do so in a natural way that doesn't seem forced. Otherwise, Google may penalize you for 'keyword stuffing'.
Build a list of questions that consumers may have throughout all stages of the buyer journey. Then create content that delivers the answers quickly, clearly, and concisely.
When writing your product page content and descriptions, focus on highlighting the benefits of your product and what pain points it helps address.
Outside your site's core pages and product pages, regularly sharing high-quality and relevant content can improve your eCommerce SEO.
For instance, you could use your blog to promote products in a way that simultaneously increases trust, credibility, and value. Offer free guides, tutorials, how-tos, etc.
Don't forget about optimizing your product images. Incorporate keywords in the file names and alt text. Compressing images can help improve load times.
4. Improve Your Site Speed
Optimizing your website's underlying structure and HTML/CSS, as well as submitting a sitemap, makes it easy for search engines to crawl and index. But it's also vital to ensure that your site has quick page load times. Slow loading speed can hurt the user experience and impact your SEO.
As I mentioned, compressing images can help page load times.
For optimal site performance, you should also use a fast, reliable web host provider that's optimized for speed and capable of handling the unique needs of eCommerce websites. For instance, SiteGround's Managed EDD Hosting plans are built for powering online stores: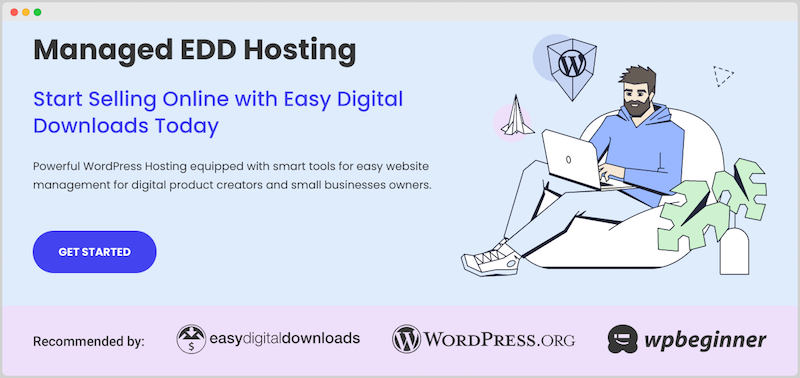 There are many other ways to enhance the speed and performance of your site—too many to cover in this section of a blog post.
To assess your site's current performance and get specific recommendations for what you could do to improve it, I suggest using a tool such as Google PageSpeed Insights:

Simply enter your site's URL and select Analyze. Then PSI gives you a performance score, key metrics that influence Core Web Vitals, and recommendations on how to improve your loading times.
It also lets you analyze your site performance for both the desktop and mobile versions.
5. Prioritize the Customer Experience
As I mentioned, user experience is an important Google SEO ranking factor. Providing an exceptional eCommerce user experience can lead to positive signals that Google uses to rank sites, including:
High click-through rates (CTRs)
Low bounce rates
Positive reviews
These signals can boost your rankings in search results, which can lead to more traffic and sales.
In addition to creating a site that's easy to navigate and providing clear, high-quality product descriptions and images, ensure that your checkout process is simple and straightforward.
For instance, Easy Digital Downloads users can leverage the Stripe Pro payment gateway, which provides multiple, convenient payment options and the ability to save payment details for a fast and secure checkout.

Another way to provide a positive customer experience is to respond to and resolve customer inquiries and issues quickly and efficiently.
A robust eCommerce solution like Easy Digital Downloads can help you automate store management tasks to make this significantly easier.
6. Encourage User-Generated Content (UGC)
Another strategy I recommend to eCommerce business owners is to encourage User-Generated Content (UGC). This refers to content that is created by users, such as product reviews, testimonials, and social media posts.
UGC can help:
Improve the keyword density of your website
Generate backlinks to your site
Increase trust & authority
Boost traffic & conversions
One way to encourage UGC on your eCommerce site is to use a plugin that makes it easy to accept and display customer reviews across your site: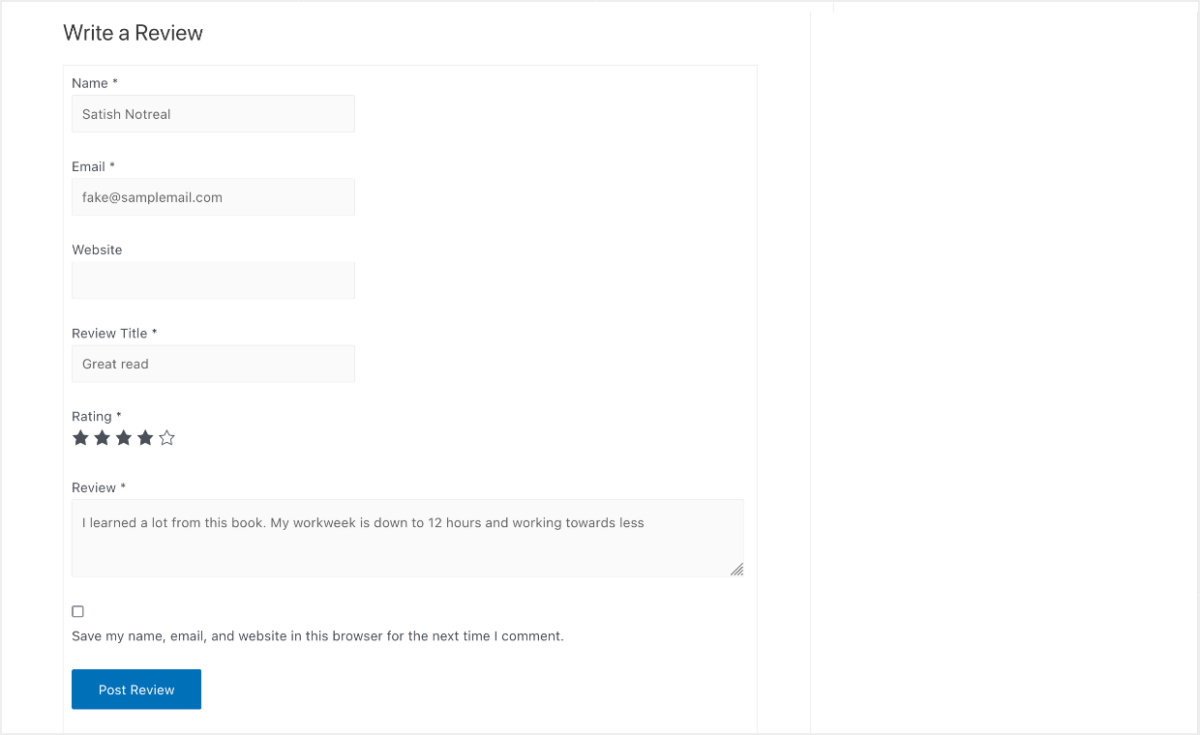 In addition to making it effortless for customers to leave reviews, it's also smart to offer something in return. For instance, EDD Reviews and Social Discounts let you reward users for leaving a review or sharing your products on social media: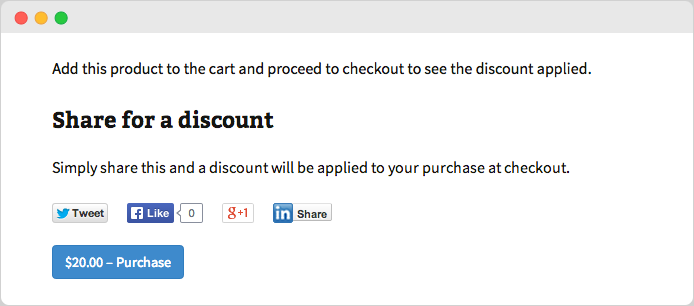 💡 For more ways to incentivize UGC among customers, check out:
7. Regularly Track & Monitor SEO Performance
Ecommerce SEO is not a one-and-done project. It's an ongoing process that requires you to regularly track and monitor your performance, and make adjustments when and where necessary.
Integrating your eCommerce platform with tools like Google Analytics makes tracking and monitoring key metrics much easier. They give you insights needed to make data-driven improvements directly within your WordPress dashboard.
Best eCommerce Tools for WordPress
WordPress is the most popular Content Management System (CMS) in the world, and it's also a great platform for building eCommerce sites. But it's important to invest in the right SEO tools to help you optimize your store and rank higher in search engine results.
Below are some of the top SEO tools that I regularly use and prefer, and strongly recommend for anyone getting started with eCommerce SEO.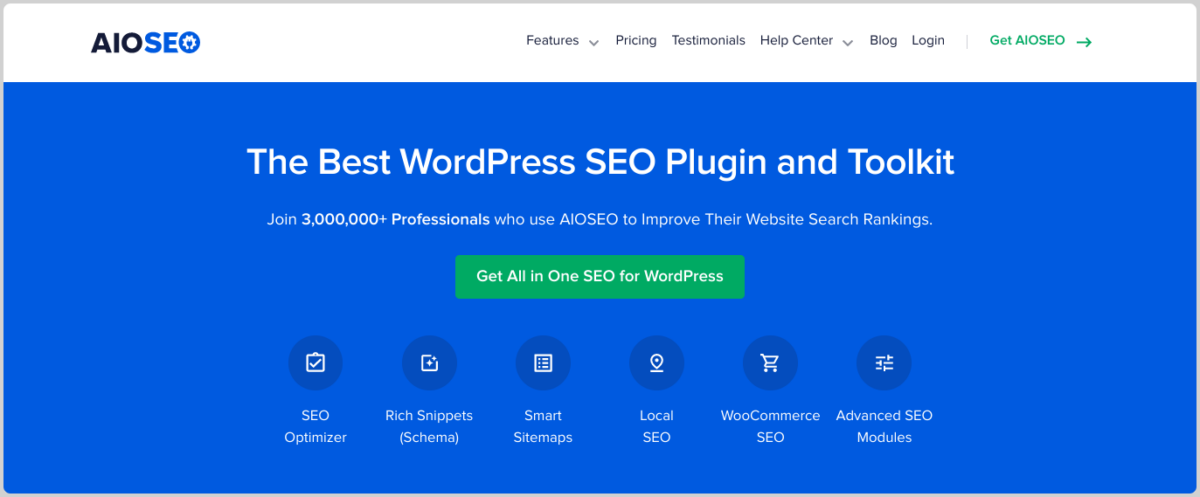 One of the most efficient and effective ways to enhance eCommerce SEO is to install a plugin like All In One SEO (AIOSEO).
This comprehensive WordPress SEO plugin helps optimize your site for search engines. With over 3 million active users, it's one of the most popular SEO solutions, with Yoast SEO and Rank Math being well-known alternatives.
One of the most useful features is its on-page analysis you can use for real-time content optimization across your site.
Use AIOSEO for:
Generating keyword ideas & identifying the best keywords to target
On-page SEO to optimize title tags, meta descriptions, header tags, & content
Improve content readability
Managing aspects of technical SEO like load times & mobile-friendliness
Schema markup, sitemaps & rich snippets
Local SEO optimization
Creating 301/302 redirects
It integrates seamlessly with eCommerce plugins like Easy Digital Downloads and WooCommerce so you can easily optimize product pages and site content for the main keywords you want to target.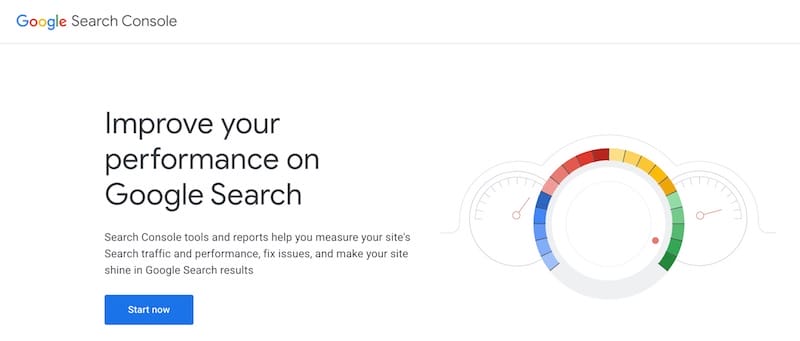 Google Search Console is a free tool that provides you with insights into your website's performance in search results. You can use Google Search Console to track your website's traffic, identify indexing errors, and submit your sitemap to Google.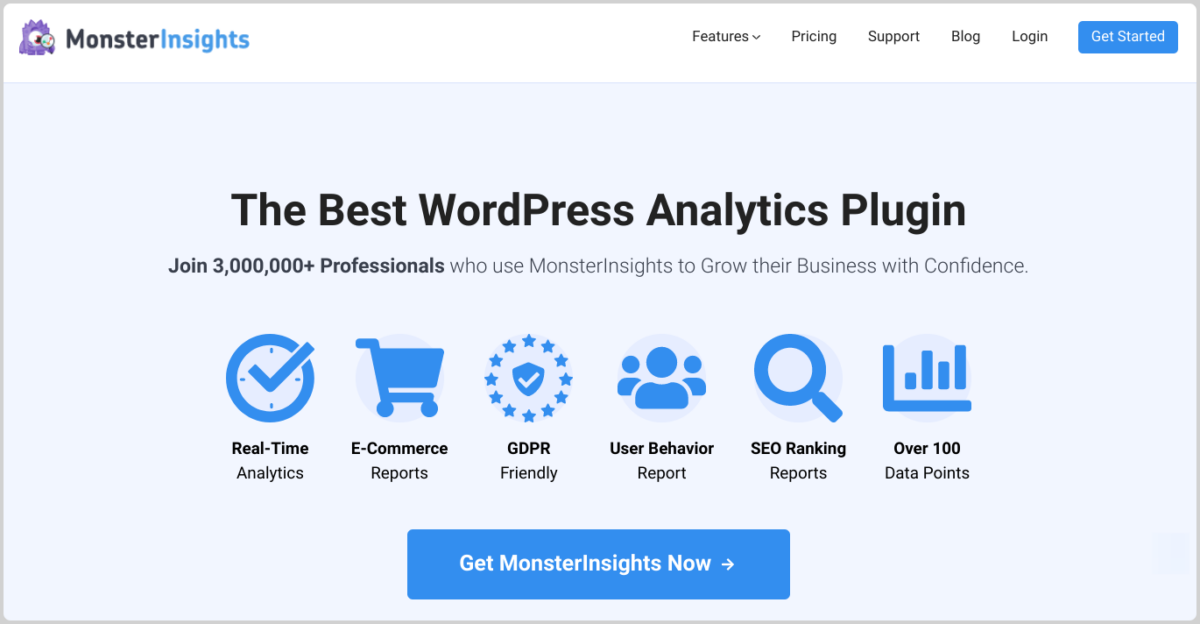 Google Analytics is another free tool that provides you with detailed insights into your site's traffic. It lets you track your store's visitors, the pages they visit, and conversion rates.
MonsterInsights is the #1 Google Analytics plugin for WordPress. Use it to effortlessly connect your WordPress site with Google Analytics so you can track and monitor key metrics directly from your dashboard.
In addition to GSC & GA integration, MonsterInsights has a handful of features that help with SEO, including content insights, email reports, and enhanced eCommerce tracking.
By understanding your website traffic and engagement data, you can improve your SEO strategy and attract more visitors to your site.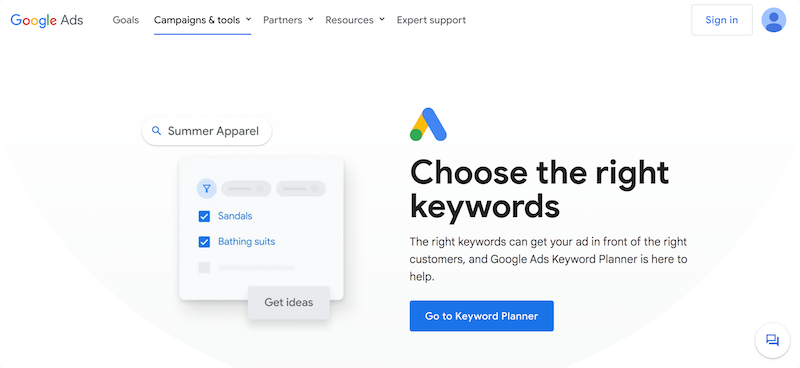 Google Keyword Planner is an excellent free tool you can use to come up with keyword ideas, uncover popular search terms, and more. It provides a variety of ways to discover new keywords, including keyword suggestions, search trends, and related searches.
Use it to:
Research & find relevant keywords for product pages, titles, descriptions, etc.
Identify long-tail keywords that are more specific and less competitive
Track keyword performance over time
Google Keyword Planner can help you prioritize your keyword-targeting efforts to improve SEO results and drive more traffic to your eCommerce site.
It's a budget-friendly alternative to paid tools.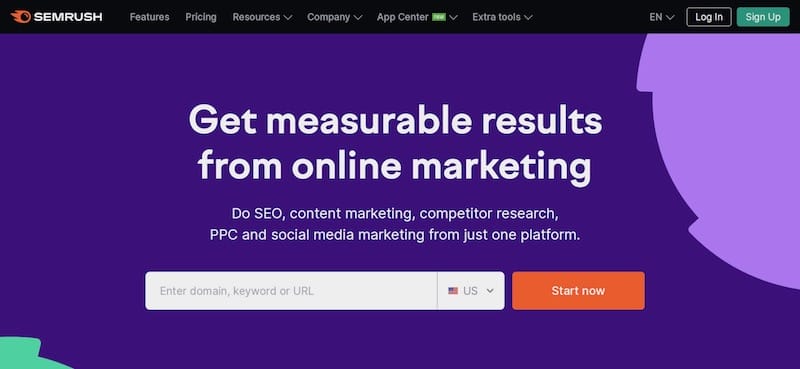 If you're looking for a premium solution for eCommerce SEO, Semrush is an excellent option.
This comprehensive SEO tool offers a wide range of features and services, including ones for keyword research, competitor analysis, and backlink tracking.
Semrush is a bit more expensive than the other tools, but it is a valuable investment for any serious eCommerce business.
Popular alternatives include Ahrefs and Moz. Both also provide a wide range of features and tools for conducting keyword research, identifying and analyzing competitors, and establishing a solid link-building strategy.
💡 Learn more about Semrush vs Ahrefs vs Moz.
FAQs About eCommerce SEO
Hopefully, you've learned enough to get started with eCommerce SEO. But I want to wrap up by answering some frequently asked questions.
What's the most important ranking factor for eCommerce SEO?
Relevance, also known as content-keyword match, is the most important Google ranking factor for SEO. It's the degree to which an eCommerce store's content matches the keywords that users are searching for.
Google wants to provide users with the most relevant results possible. Therefore, it gives higher rankings to sites that have high-quality content that is relevant to the user's search query. This is why it's crucial to thoroughly conduct keyword research and consider search intent when coming up with your target keywords.
How long does it take to see eCommerce SEO results?
It takes time to see results from eCommerce SEO. There is no one-size-fits-all answer. The time it takes to see results varies depending on factors such as the competitiveness of your industry and the quality of your SEO efforts.
However, you can expect to start seeing results within a few months if you consistently implement SEO best practices.
How often should I update my eCommerce SEO strategy?
You should update your SEO strategy on a regular basis. At the very least, be sure to consistently monitor your SEO rankings and overall performance. Search engine algorithms are constantly changing, and it's important to keep up with the latest trends and best practices.
What's the difference between site structure & site architecture?
Although the two terms are often used interchangeably, there's a subtle difference between site structure and site architecture.
Site structure refers to the site's content hierarchy, meaning how the website pages are organized and connected to each other. On the other hand, site architecture is broader and encompasses additional factors such as information architecture, user interface design, and user experience.
Whereas site structure defines how users navigate through a site, site architecture is how users interact with the site.
Boost Your eCommerce Success
As with any type of marketing strategy, eCommerce SEO can be complex, but it's important to invest in it if you want to succeed online. By following the tips in this guide, you can start optimizing your Easy Digital Downloads store for search engines and improving your eCommerce SEO rankings.
Don't have your eCommerce store set up yet? If you're ready to sell digital products, download Easy Digital Downloads to get started within minutes:
Want more ideas for improving your online store? Learn how to reduce shopping cart abandonment.
📣 P.S. Be sure to subscribe to our newsletter and follow us on Facebook or Twitter for more WordPress resources!