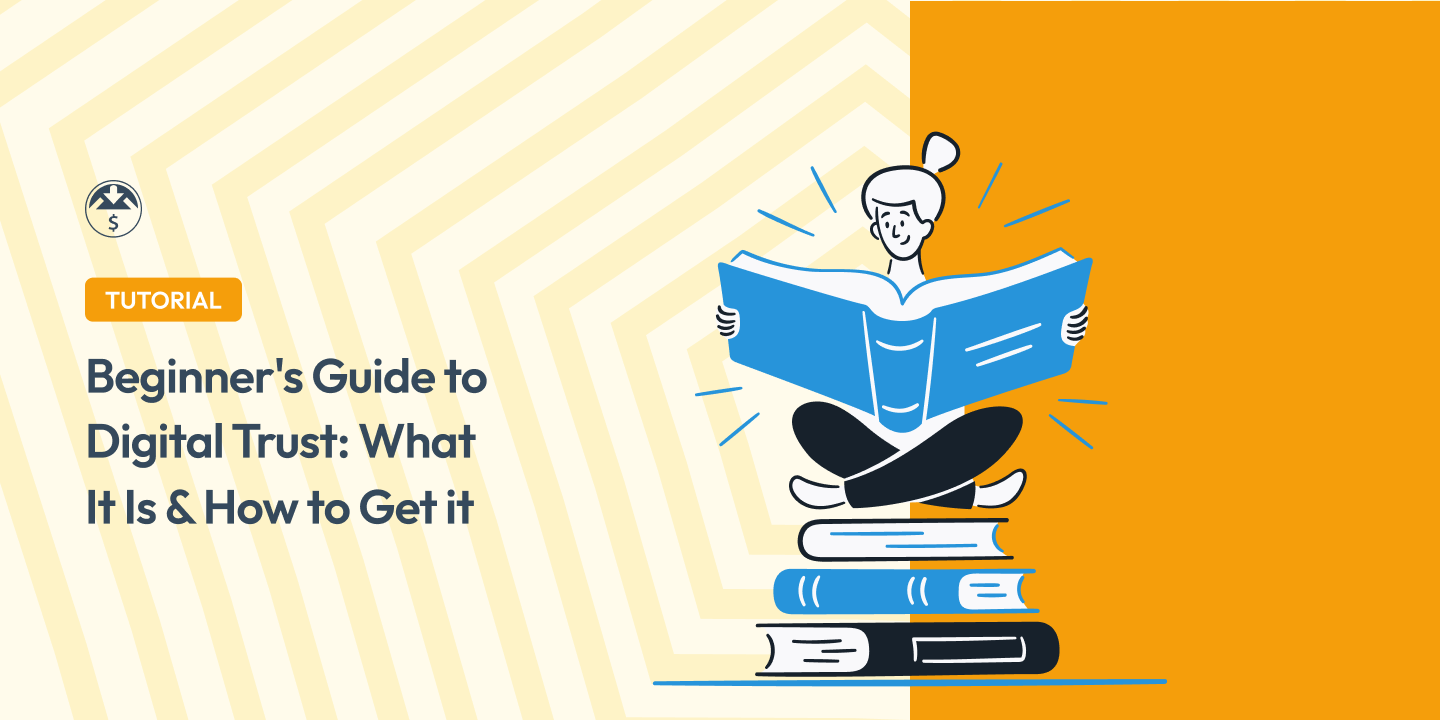 Do you want to learn what digital trust is and how to use it for your eCommerce business?
When it comes to online selling, establishing trust is paramount. The success of your online store hinges on how well you can instill confidence in your visitors.
The concept of digital trust is not just about security; it's about creating a user experience that encourages customers to make purchases and return for more.
🔎 In this article, we'll cover:
What Is Digital Trust?
Digital trust is the cornerstone of a successful online business. It refers to the confidence that users, customers, and partners have in your website, products, and services. It's the belief that your digital platform is secure, reliable, and transparent, fostering positive interactions and long-term relationships.
There are four key aspects to digital trust:
Security
Privacy
Transparency
Accountability
When users shop online, they need to feel confident that the eCommerce site and technologies they're using are safe and reliable. With data breaches, scams, and other cybersecurity issues so prevalent, consumers are careful about which websites they purchase from. It's made fraud prevention more important than ever.
Digital trust is all about creating that feeling of confidence for your customers. It means they believe your website is secure, your products or services are what you say they are, and you'll treat their personal data, payment information, and data privacy with care.
In a nutshell, digital trust is like the online version of a good reputation. It's what makes customers comfortable enough to buy from your eCommerce website, and it's essential for your online business to succeed.
Why Digital Trust Is Important for Business
Digital trust is critically important for eCommerce businesses and online sellers.
A McKinsey digital trust study found that the majority of respondents consider trustworthiness and data protection nearly as important as other purchase decision factors, like price or delivery time.
Some compelling reasons why digital trust is important for eCommerce include:
Boosts confidence. When customers visit your online store, they need to feel confident that their personal information, such as credit card details and addresses, will be handled securely. Digital trust ensures customers that their data is safe, encouraging them to make purchases without hesitation.
Increases sales. Shoppers are more likely to buy from an online store they trust, as well as make repeat purchases, leading to increased sales and revenue.
Builds brand loyalty. When customers trust your brand, they are more likely to become loyal, return for future purchases, and potentially recommend your store to friends and family.
Reduces cart abandonment. High cart abandonment rates are a common problem in eCommerce. Digital trust can help combat this issue by reassuring customers during the checkout process, reducing the likelihood of them abandoning their carts.
Enhances reputation. Positive reviews, trust badges, and clear policies contribute to a favorable brand image and reputation, making potential customers more likely to choose your store over competitors.
Supports marketing efforts. Trustworthy eCommerce businesses find it easier to attract customers through marketing efforts. People are more likely to click on ads, subscribe to newsletters, or engage with your content when they trust your brand.
In summary, digital trust is the backbone of a successful eCommerce business. It not only helps attract and retain customers but also improves the overall online shopping experience, ultimately leading to increased sales and profitability.
How to Get Digital Trust for eCommerce
Now that we understand what digital trust is and why it's important, let's explore some tips and strategies you can use to build trust for your eCommerce business.
1. Secure Your WordPress Website
The most important thing to do to build digital trust for your eCommerce business is to create and maintain a secure website. That begins with your hosting provider.
Choose a secure, reliable WordPress hosting provider for eCommerce, like SiteGround's Managed EDD Hosting: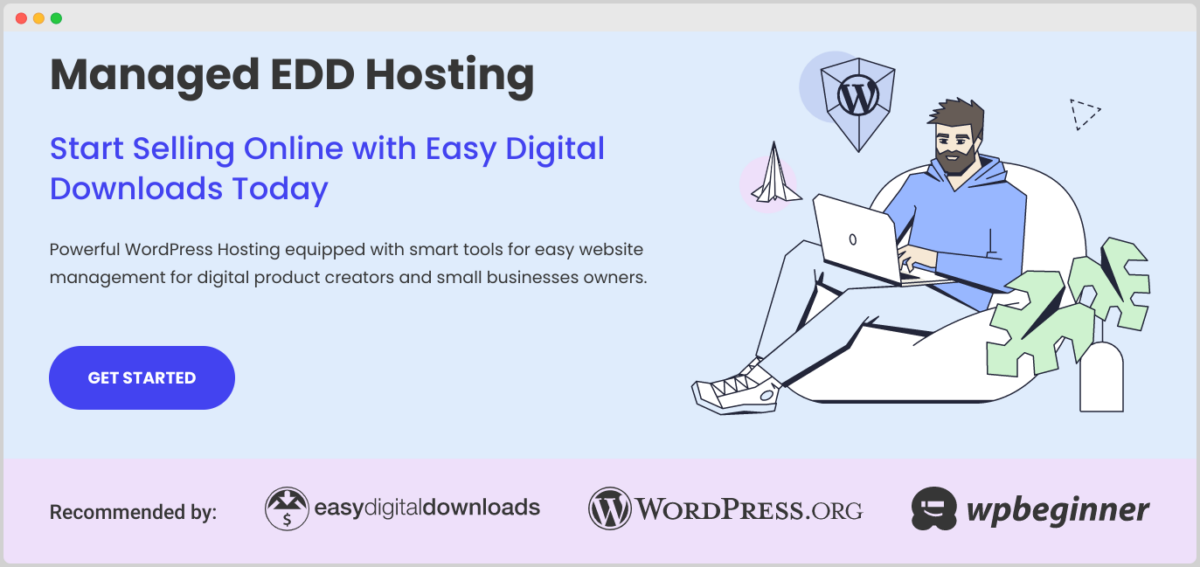 They offer robust security features and excellent support tailored for eCommerce sites. Each plan also includes a free Secure Sockets Layer (SSL) certificate, which is also crucial for securing your online store. It encrypts data transmission between your website and visitors, assuring them that their information is safe.
If you're selling online, it's also important to make sure you're using a secure eCommerce platform. For digital products, I recommend Easy Digital Downloads (EDD):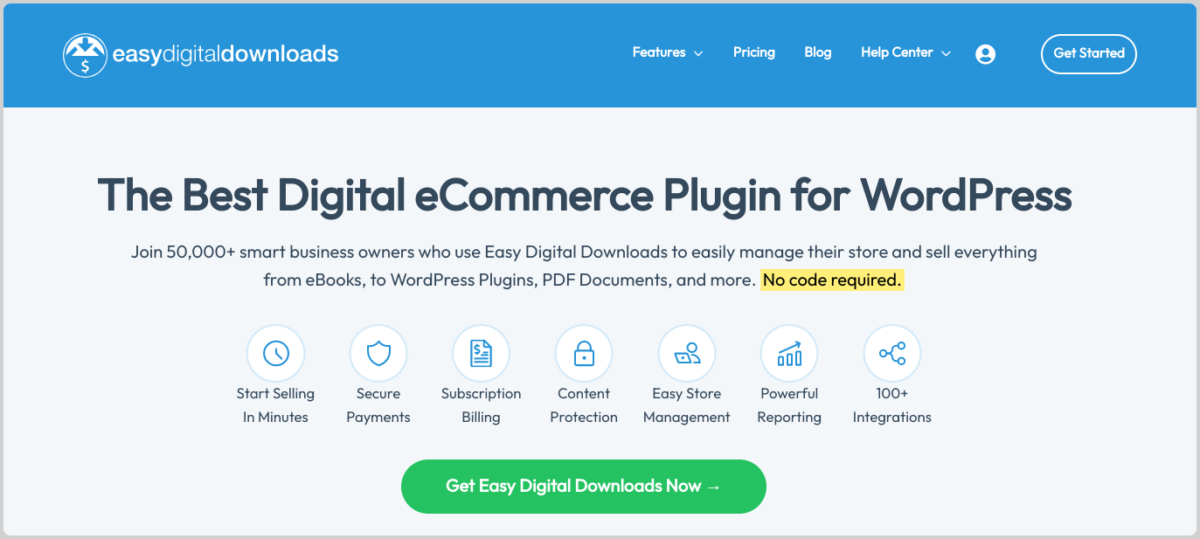 The EDD plugin also comes with SiteGround Managed EDD plans. For the most features and advanced tools, you can upgrade from EDD Lite to EDD Pro.
To further safeguard your WordPress site, be sure to keep WordPress as well as all plugins and themes up to date. Developers often release updates to patch security vulnerabilities.
Also, implement access controls. Use strong, unique passwords for admin accounts, and consider implementing two-factor authentication (2FA) to add an extra layer of security.
2. Provide a Positive User Experience
In addition to the security measures of your eCommerce site, it's also important to prioritize the user experience (UX). Your website is often the first impression potential customers have of your business, so it's essential to ensure it's a smooth, seamless one.
A user-friendly website design enhances trust. Check to ensure that you make navigation straightforward, allowing visitors to find products easily: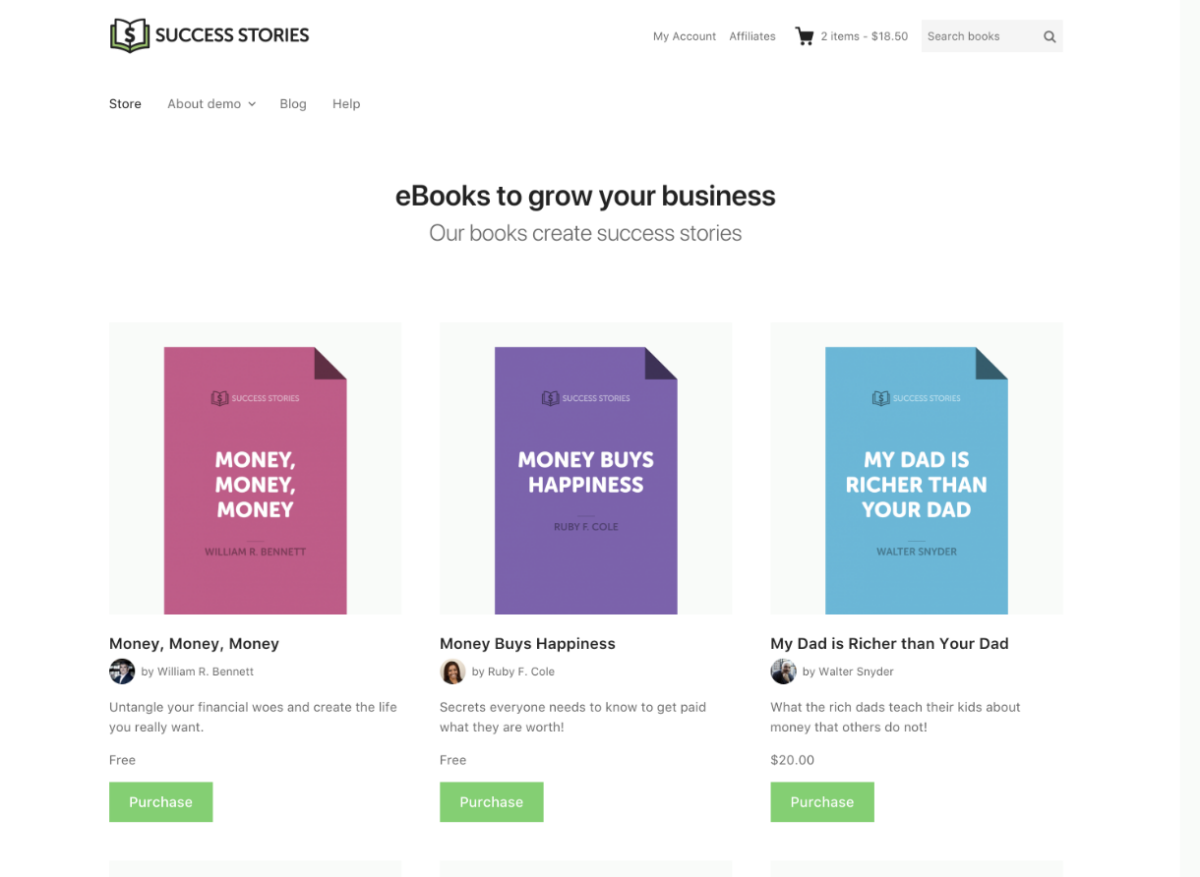 For instance, your homepage might include a simple menu with search functionality. Your shop should include high-quality images and detailed product information. A mobile app or mobile-responsive design is essential to ensure it's accessible from all devices.
It's also important that your eCommerce site is fast loading. You can check your site speed and performance using an online testing tool like Google PageSpeed Insights: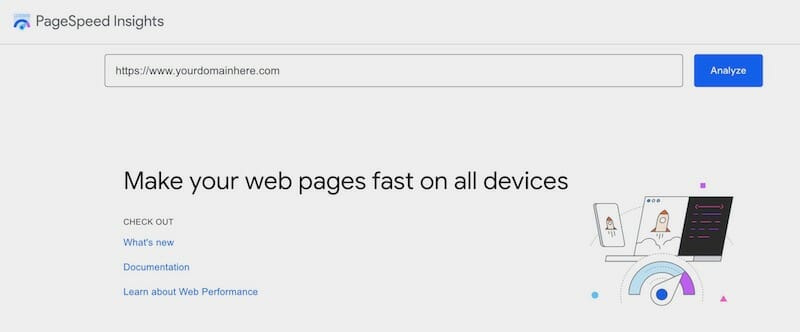 In addition to an overall score rating, PageSpeed Insights will also provide you with a list of suggestions and recommendations for what you can do to improve page load times to keep visitors engaged and prevent frustration.
This can have additional benefits, such as boosting your Search Engine Optimization (SEO).
To further help enhance the UX of your online store, it's smart to use a WordPress theme designed for eCommerce sites. For instance, if you use Easy Digital Downloads, you can use Themedd or Vendd.
3. Ensure Secure Payment Transactions
When it comes to establishing digital trust for eCommerce stores, secure payment processing is vital. When customers feel their financial information is safe, they are more likely to make purchases, return for future transactions, and recommend the eCommerce site to others.
Additionally, compliance with Payment Card Industry Data Security Standards (PCI DSS) and other relevant regulations is mandatory. Failure to secure payment transactions can lead to legal consequences, fines, and reputational damage.
One of the best ways to ensure secure payment processing is to select a reputable eCommerce payment gateway, such as Stripe Pro or PayPal Commerce.
It's also smart to offer multiple payment methods to accommodate different customer preferences: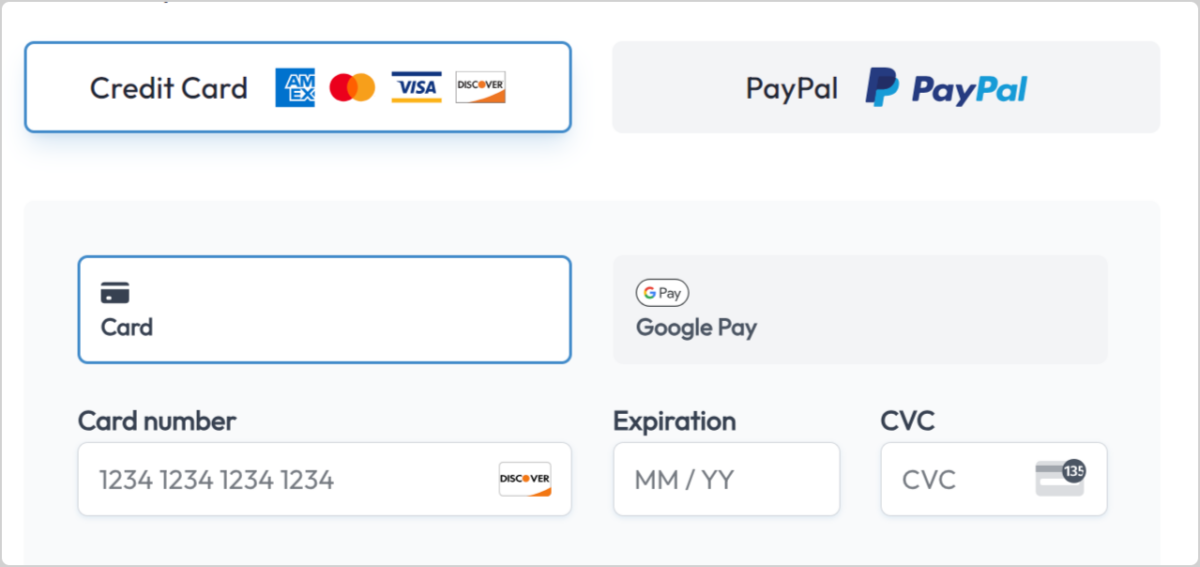 If you sell digital goods, this is another reason to use Easy Digital Downloads as your eCommerce solution. Premium plans include both Stripe Pro and PayPal Commerce and let you accept online payments in a variety of ways, from credit cards and banks to digital wallets.
4. Encourage & Display Customer Reviews
Encouraging and displaying customer reviews on your eCommerce site helps build digital trust by providing social proof of product quality and customer satisfaction. Reviews also offer insights into real customer experiences, helping shoppers make informed decisions: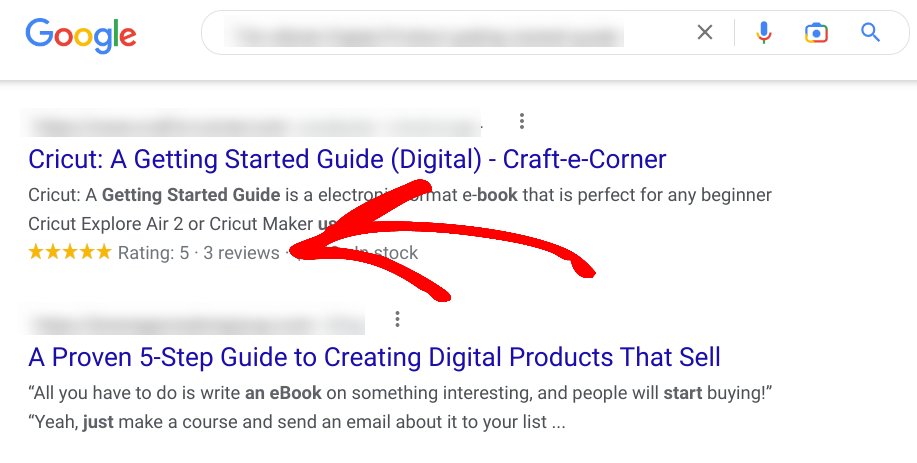 When potential buyers see positive reviews, testimonials, and ratings, they are more likely to trust the authenticity of your products and the reliability of your brand. Additionally, addressing negative reviews transparently demonstrates a commitment to feedback, further enhancing customer trust.
If you use Easy Digital Downloads, you can use the EDD Reviews extension to easily display reviews on your eCommerce site: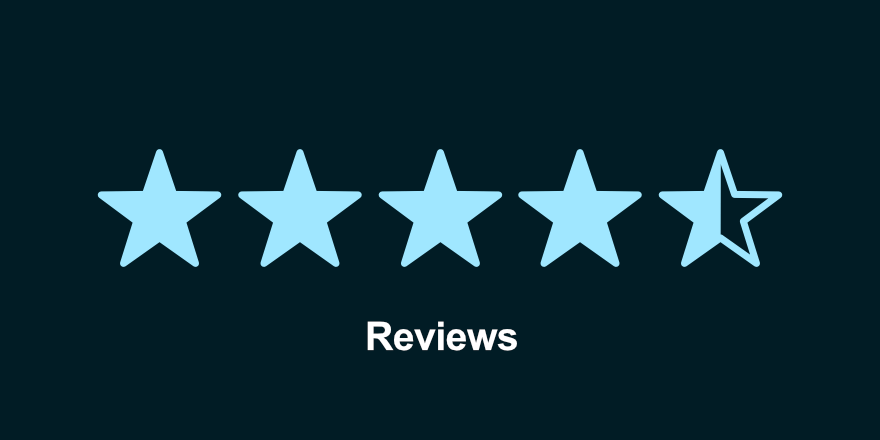 This makes it easy to accept product and customer reviews and manage them directly from your WordPress dashboard.
Another option is to use TrustPulse: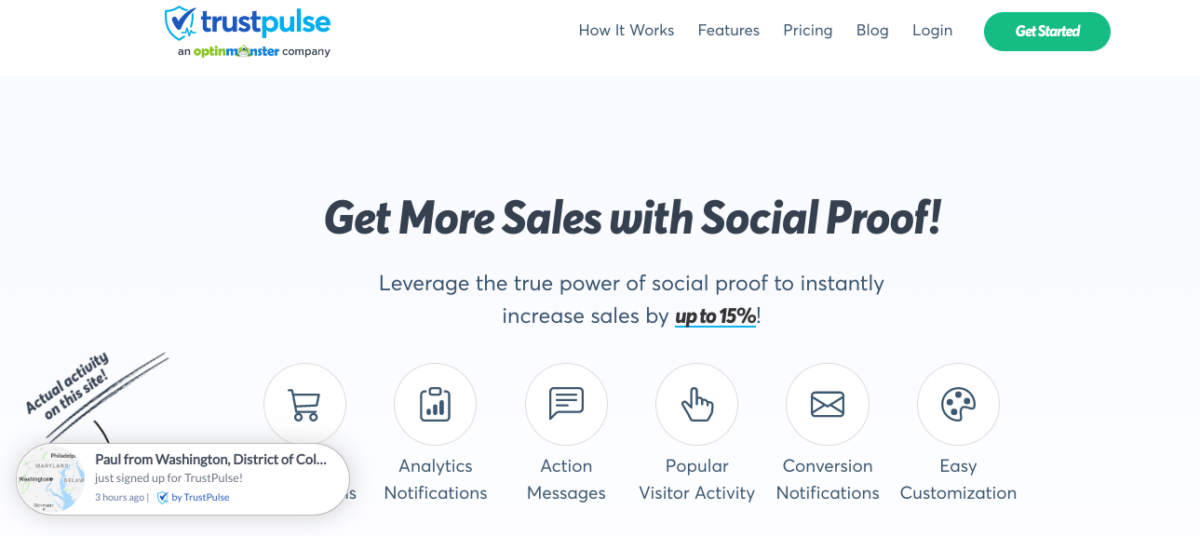 This plugin lets you add another layer of social proof. It lets you configure notifications to show the recent activity of customers in real-time, such as their purchases or downloads.
5. Provide Reliable Customer Support
Excellent customer support helps with digital trust because it demonstrates a commitment to customer satisfaction and problem resolution.
There are a few ways you can provide reliable customer support, including:
Address customer inquiries & issues promptly & professionally
Offer multiple contact options, such as email, live chat, or a support ticket system
Take a proactive & consistent approach to questions & concerns
It's also helpful to include a support and Frequently Asked Questions (FAQs) section on your website:

Not only can a FAQs and documentation area help address common customer inquiries, but it can also reduce the amount of time you have to dedicate to manually handling questions and concerns.
In addition to your website, also consider interacting with customers on other channels. For instance, responding to potential customers on forums and social media networks can be beneficial.
6. Add Trust Seals & Certifications to Your Site
Another method you can use to build digital trust for eCommerce is to add trust seals and certifications to your WordPress site. These are badges or symbols displayed on websites to assure customers of the site's security, reliability, and adherence to industry standards.
They help enhance digital trust by providing visible evidence of a site's commitment to protecting customer data and delivering a trustworthy shopping experience.
Aside from SSL certificates and PCI compliance that we've already discussed, examples of trust seals and certifications include Norton Secured, McAfee Secure, and BBB Accredited Business badges: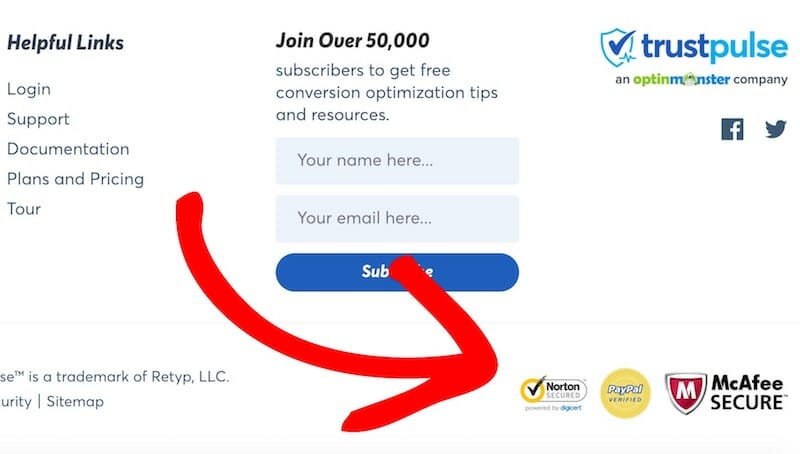 Choose the trust seals and certifications that are most relevant to your eCommerce business and the trust factors you want to emphasize. If the certification requires an audit or verification process, ensure you meet the necessary criteria and obtain the certification.
Many trust seal providers offer code snippets that you can add to your website. Once added, be sure to keep the certifications up to date.
7. Implement Transparent Policies
Transparency breeds consumer trust, assuring users that their interests are a priority. This is why it's important to clearly communicate your policies.
Examples of policies that should be transparent include:
Privacy policy. Clearly communicate how customer data is collected, used, and protected. Provide opt-in and opt-out options for data sharing, and explain the purpose of data collection.
Return & refunds. Outline the process for returning items and obtaining refunds. Be clear about conditions, timelines, and any associated costs.
Shipping & delivery. If you sell physical goods, specify shipping/delivery methods, estimated delivery times, and any shipping fees. Include information about international shipping if applicable. If you sell digital products, such as downloadable files, be transparent about how and when users can access files.
Terms of Service. Define the terms and conditions governing the use of your website, including user responsibilities, intellectual property rights, and dispute resolution procedures.
Product prices. Display accurate prices, including any taxes or additional fees.
Consider creating dedicated pages on your WordPress website for each policy and make them easily accessible from the main navigation menu or the footer. It's also best to write policies in plain and easily understandable language, avoiding jargon and legalistic terms.
FAQs About Digital Trust
Let's wrap up with a few frequently asked questions.
Are SSL certificates necessary for all eCommerce sites?
Yes, SSL certificates are essential for all eCommerce sites as they encrypt sensitive data and signal a secure connection to visitors.
How does digital trust affect my eCommerce success?
Digital trust significantly impacts your eCommerce success by increasing customer confidence, boosting conversion rates, and fostering customer loyalty.
What's the best way to build digital trust for eCommerce?
To build digital trust, you'll need to make sure your website looks professional, loads quickly, and is easy to use. You should also be clear about things like prices and policies. Customer reviews and trust badges can help show that other people trust your store, too.
Use EDD to Boost Digital Trust
Building digital trust for your WordPress eCommerce site is an ongoing process that requires dedication and attention to detail. However, with the right tools and guidance, doing so becomes significantly easier.
If you sell digital goods, one of the best ways to secure your site and build trust is to use a reliable, robust eCommerce solution like Easy Digital Downloads. Ready to get started?
📣 P.S. Be sure to subscribe to our newsletter and follow us on Facebook or Twitter for more WordPress resources!