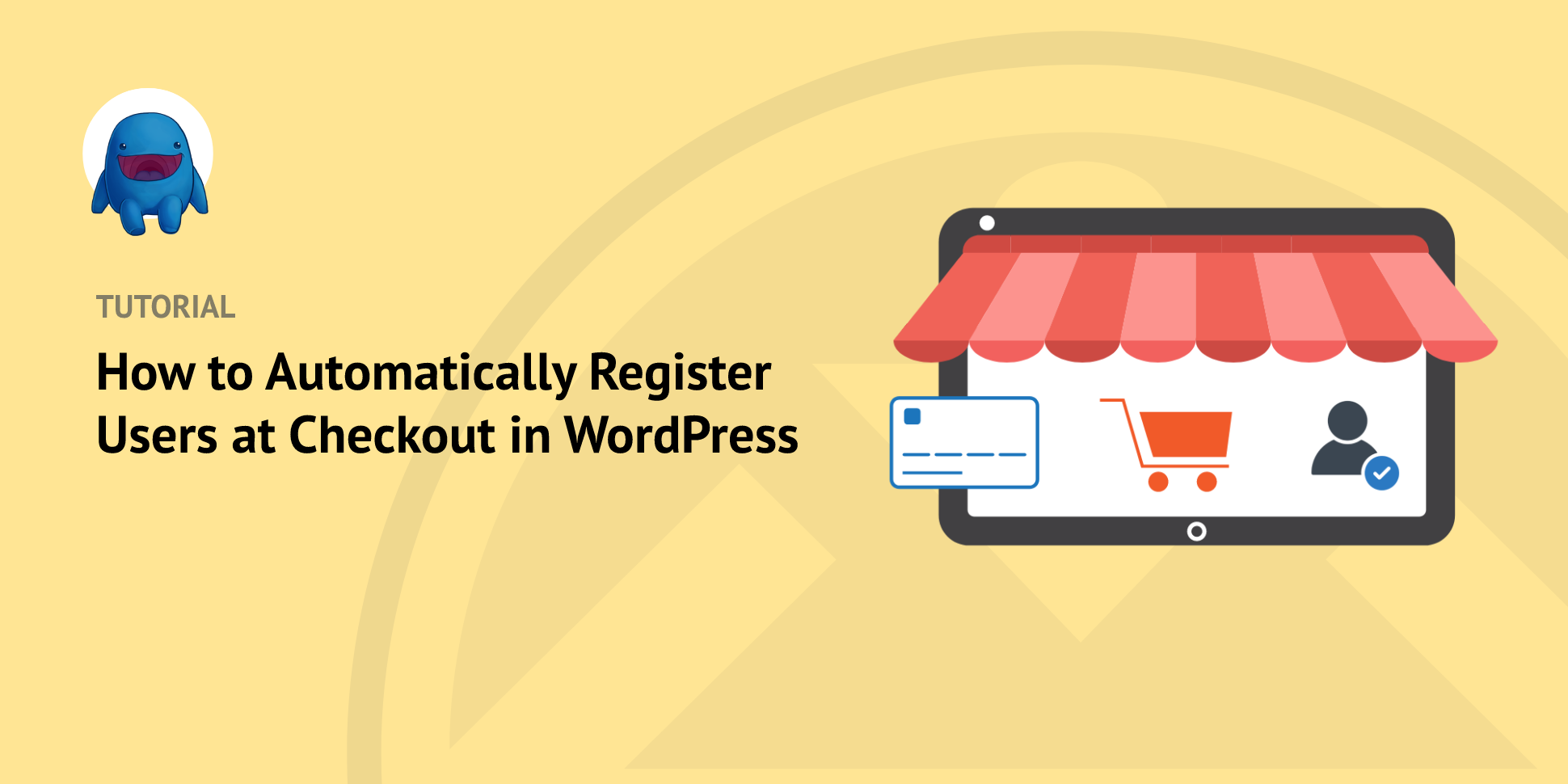 Do you want to automatically register users at checkout on your WordPress site?
A quick, concise checkout process is critical. This is why it can be beneficial to allow customers to check out as guests. But registering users can also help you increase conversions and sales.
It's not the idea of creating an account on an eCommerce site that tends to irritate online shoppers. Rather, it's the added time it takes to actually do it. A simple solution is to speed up the process and auto-register users at checkout.
🔎 In this article, we'll cover:
Why Register Users at Checkout?
A quick and seamless checkout process is important for any eCommerce website. If customers have to jump through hoops just to make a purchase, they will likely give up and take their business elsewhere.
This is why it's often smart to enable guest checkout on your eCommerce site. But, there are some drawbacks. You won't have access to valuable customer data, such as order history and preferences. This limits your ability to conduct targeted marketing campaigns or gain insights into what buyers are looking for.
When you register users at checkout, you create a more streamlined shopping experience. It can increase customer loyalty and satisfaction with your store and convert more sales.
Registered users can access their customer account page to view order history and manage payments and billing/shipping addresses. This reduces friction in the checkout process and makes it easier for them to buy from your store in the future.
How to Auto-Register Users at Checkout in WordPress
Ready to get started? In this step-by-step tutorial, we'll show you how to register users at checkout in WordPress:
Step 1: Install Easy Digital Downloads
If you currently or plan to use WordPress for your online store, you'll need an eCommerce plugin. A popular choice is WooCommerce.
But if you're selling digital products or downloads, the best solution is the Easy Digital Downloads (EDD) plugin:

Easy Digital Downloads lets you create and manage an eCommerce site in WordPress. You can use it to add, sell, and track online digital downloads and sales with ease.
It also comes equipped with a full shopping cart and checkout system, support for multiple payment gateways, tracking and reporting features, and much more.
There is a free version available. I recommend grabbing at least an Extended Pass, though. This gives you access to a wide variety of premium extensions that help expand and enhance your eCommerce store.
Once you buy your plan, you can go to your EDD account dashboard. Then click on Get Easy Digital Downloads under File Downloads:

Next, upload the Easy Digital Downloads plugin to your WordPress website (Plugins » Add New » Upload Plugin):

Install and activate the plugin. Next, you can enter your business details, configure a payment gateway, and tackle other basic settings.
⚙️ For help getting started & setting up your store, use these guides:
Step 2: Add the Auto Register Extension
Now, we're going to install the Auto Register extension: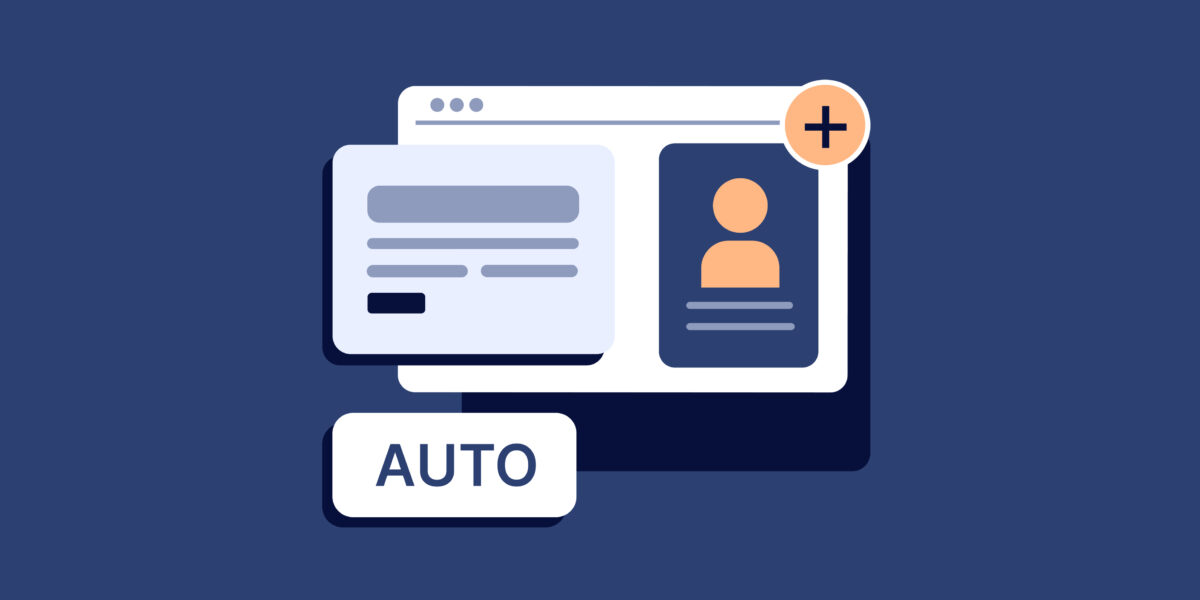 This premium addon, included with paid plans, simplifies user registration. Usually, store owners include the account registration and/or login forms on the checkout page: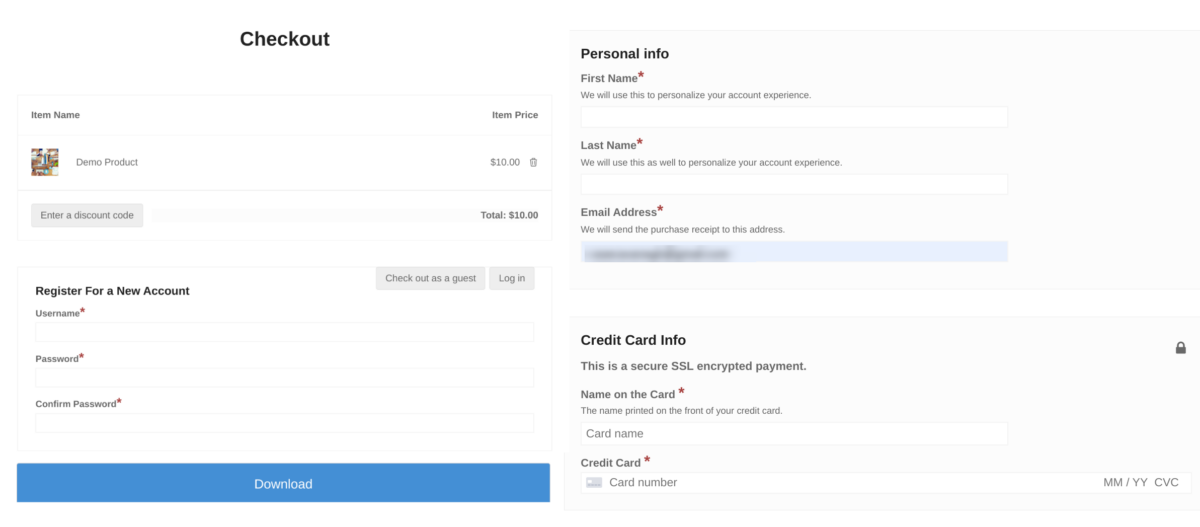 This standard template is a good way to allow users to either login or create a new account. But it can make the checkout page a little long and bulky. The form fields are a bit redundant.
Auto Register eliminates this step. It automatically uses existing data to create a WordPress user account at checkout. Guest users won't have to complete any extra form fields for their account creation. The user registration form is essentially built into the checkout.
Their email address, which is always needed at checkout, becomes their username. A random account password is auto-generated. EDD emails these credentials to the customer once they complete their purchase: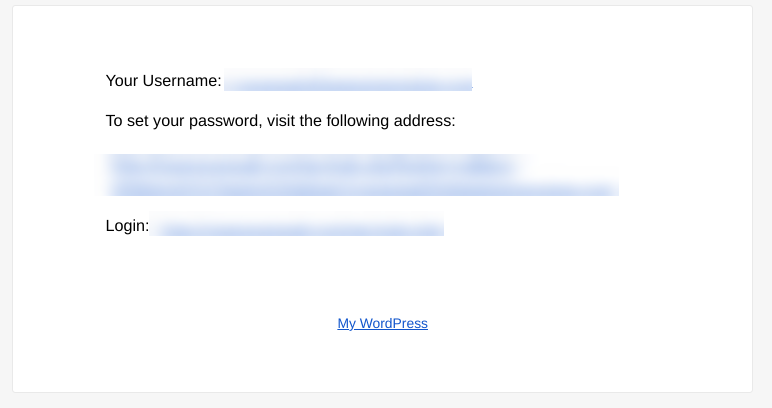 To start, go to Downloads » Extensions » All. On the EDD Extensions page, scroll to Auto Register and select Download Now: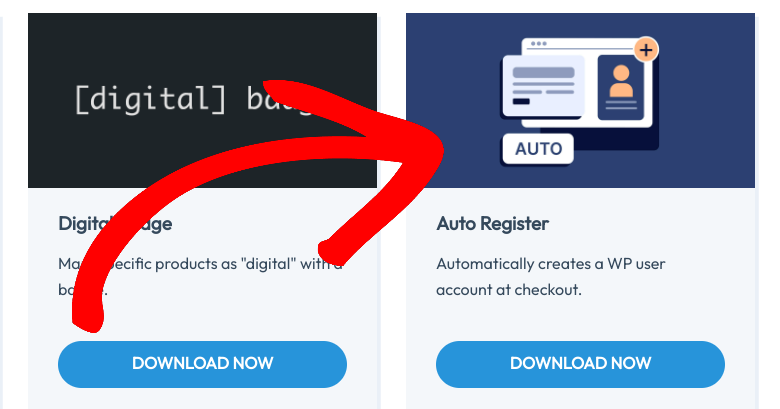 Next, upload the Auto Register plugin to your WordPress site. Remember to activate it.
Step 3: Configure Checkout & Auto Register Settings
Once activated, the Easy Digital Downloads plugin automatically adds a Checkout page to your eCommerce website (Pages » Checkout):

If you create a new custom checkout page or want to modify which to use as the Primary Checkout Page, you can go to Downloads » Settings » Pages: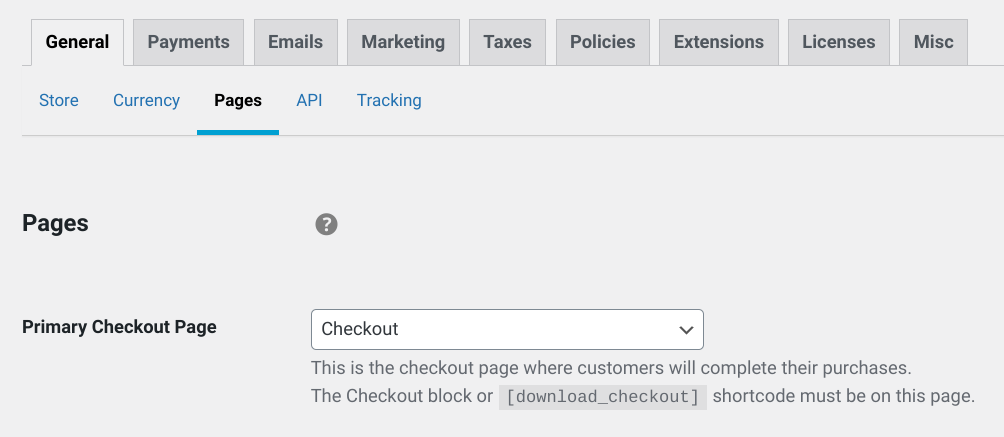 Once you install and activate Auto Register, you can configure the settings. Go to Downloads » Settings » Extensions, then click on Auto Register:

There are three checkbox settings:

You can:
Disable User Email if you don't want to automatically email users their login credentials
Disable Admin Notification if you don't want to get an admin email following a new user registration
Limit Auto Register only to modify who only have completed/successful transaction
When you're done, select the Save Changes button. That's it!
Now on the front end of your site, you should see the checkout form: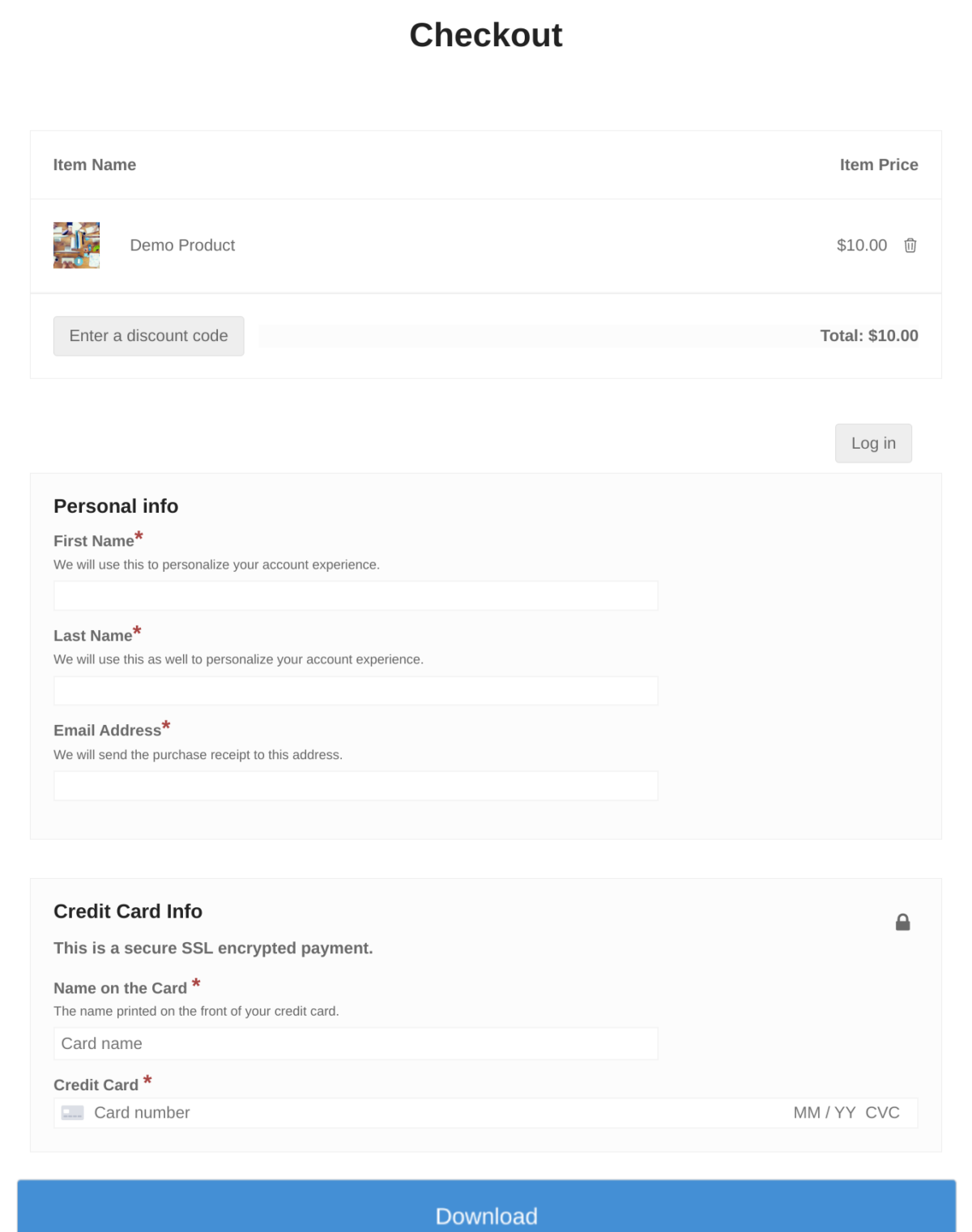 It doesn't add the extra user account login/creation forms that would otherwise be present. If you do want to enable or display these forms, you can go to Downloads » Settings » Payments » Checkout: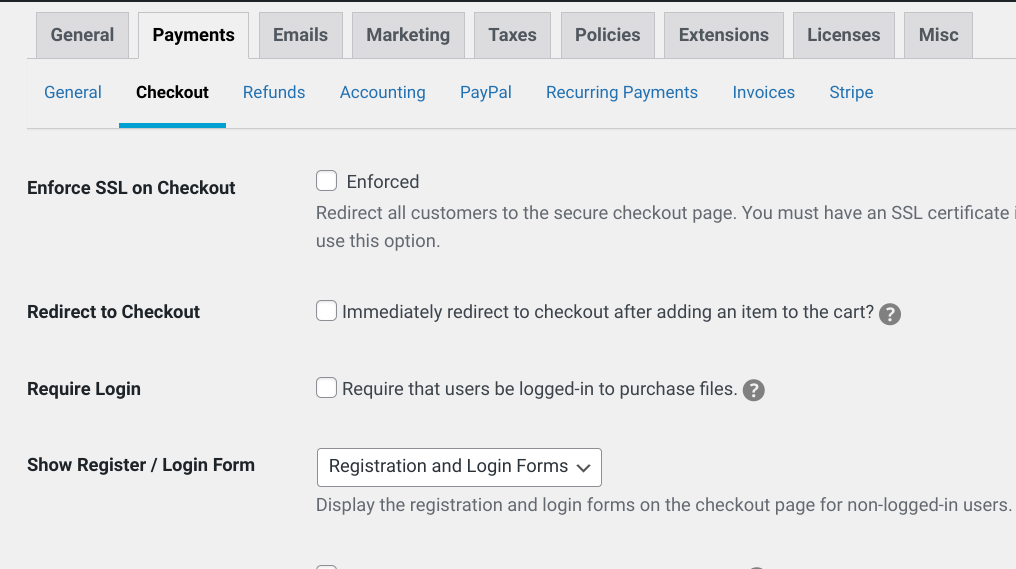 Under Show Register/Login Form, you can choose which (if any) of these forms to show at checkout. You can also modify the forms and add custom fields under Downloads » Checkout Forms.
Finally, note that you can not enable guest checkout after you activate Auto Register. Users who aren't logged in automatically get an account created.
📬 Want to grow your email lists? You can also integrate with email marketing add-ons to automatically add customers to lists at checkout:
Use EDD to Quickly Register Users at Checkout
Configuring your eCommerce site to auto-register users at checkout can be a great way to improve customer experience and increase engagement. It helps to create a more streamlined shopping process, shows shoppers their purchase history, and provides valuable data that can help you to better understand the needs of your customers.
Thanks to Easy Digital Downloads, you can easily register users at checkout in WordPress. Download the plugin and Auto Register extension to get started!
📣 P.S. Be sure to subscribe to our newsletter and follow us on Facebook or Twitter for more WordPress resources!