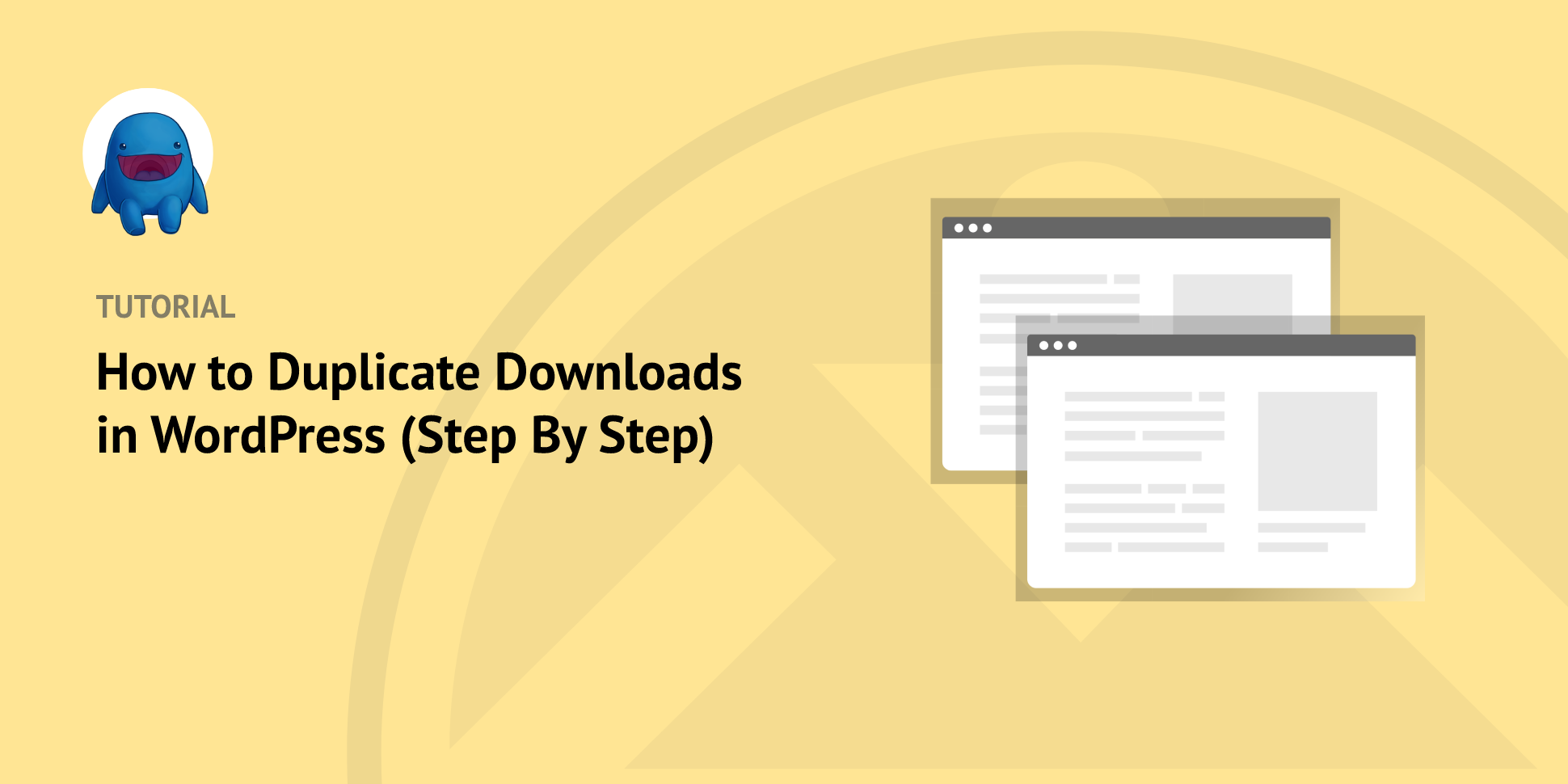 Do you want to learn how to duplicate downloads in WordPress?
As an e-commerce store owner, doing so can help you streamline your digital product sales. Not only will it make managing your products easier, but it can also boost your revenue.
In this guide, we'll discuss why duplicating downloads is beneficial for your e-commerce site and provide a detailed tutorial on how to duplicate downloads in WordPress with Easy Digital Downloads.
🔎 Feel free to jump to the section you're most interested in:
Why Duplicate Downloads in WordPress?
Duplicating your downloads in WordPress with Easy Digital Downloads has several benefits. First, it lets you easily manage your products. It's a simple and quick way of creating product variations without having to start from scratch each time. This saves time and effort, allowing you to focus on other aspects of your business.
Duplicate downloads can also help you boost revenue. You can create different versions of your digital products and offer them at varying prices. This way, you can cater to different customer segments and increase your revenue.
Finally, duplicating downloads in WordPress can offer a better customer experience. Duplicate downloads can ensure that your customers have access to your digital products anytime, anywhere, which can lead to more sales and positive reviews.
How to Duplicate Downloads in WordPress (3 Steps)
Ready to get started? In this tutorial, I'll talk you through the step-by-step process of how to duplicate downloads in WordPress.
Step 1: Get EDD Pro
The first step is to install and activate the Easy Digital Downloads (EDD) plugin. There is a free version of the WordPress plugin available. However, to use the Duplicate feature, you'll need to upgrade to EDD Pro. You have four pricing tiers to choose from.
🏷 Learn more about Easy Digital Downloads Free vs EDD Pro
Once you select your plan, you can download the EDD Pro plugin from your account dashboard:
Then you can upload and install it on your WordPress site under Plugins » Add New » Upload Plugin:

Next, select Install and Activate Plugin. Once activated, you can follow the Onboarding Wizard to get started: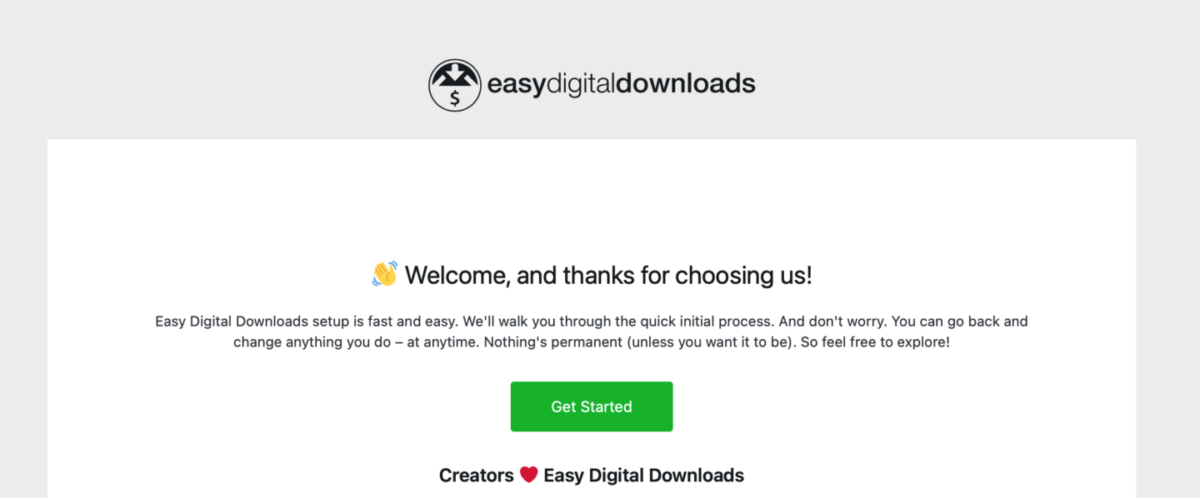 This takes you through the key initial steps of starting your online store. You can connect to Stripe, install conversion and optimization tools, and more.
For help getting your store started, you can use these guides:
Step 2: Create Your Digital Download(s)
After activating the plugin, you can create a new product. Go to the Downloads section on your WordPress dashboard and click on the Add New button:

Enter the name of your product and add a detailed description. This can include features, benefits, screenshots, or any other relevant information: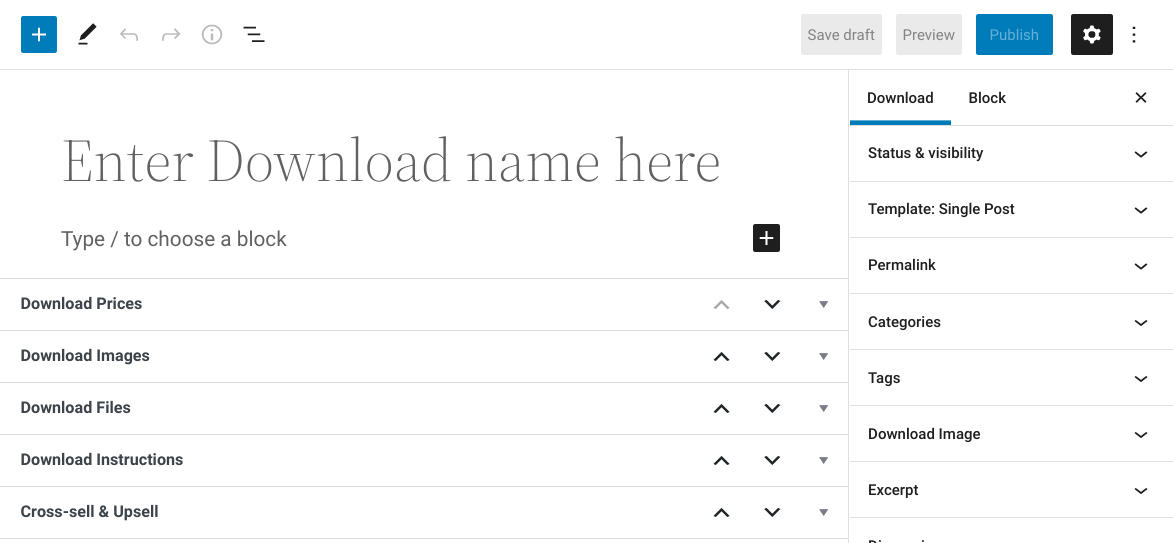 Next, under the Download Price section, you can enter the price of your product. If you wanted to offer it for free, you can leave the value at the default "0":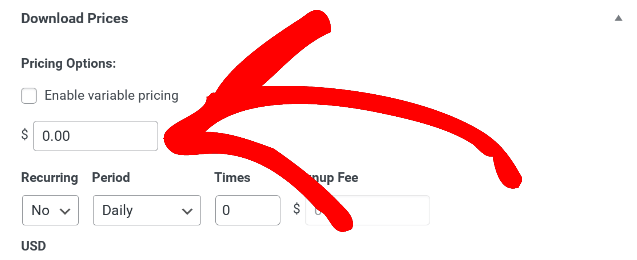 In the Download Files section, click on the Add New File button to upload the digital file you want to sell. You can upload multiple files if you wish to sell different versions of the same product: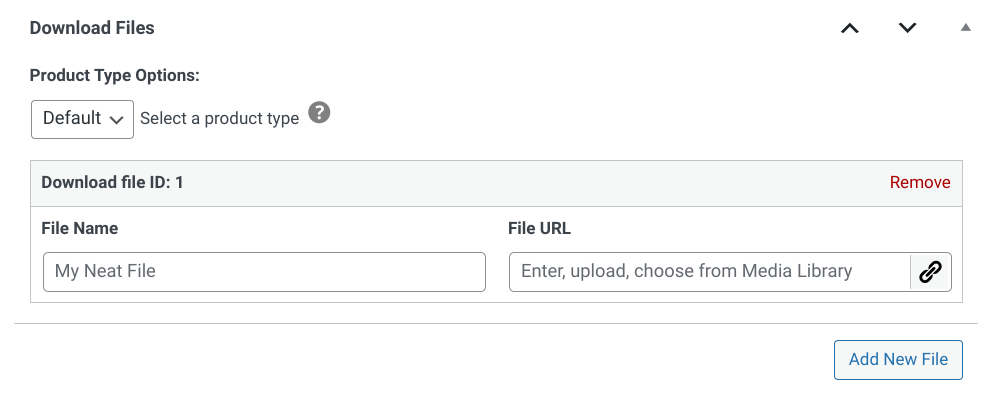 You can upload an image of your product to the settings on the right under Download Image. This image will be displayed on your product page and in the purchase confirmation email: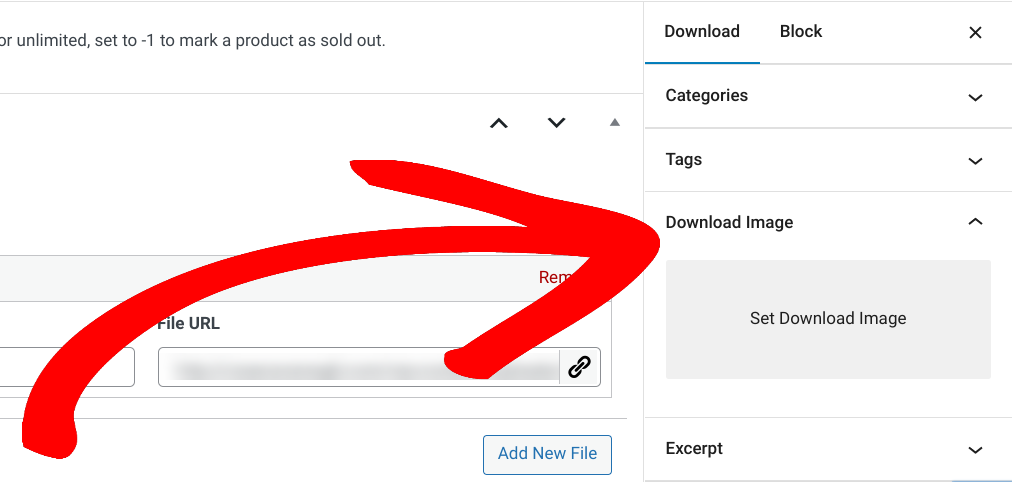 Once you've filled in all the necessary fields, click on the Publish button to make your product available for purchase.
Step 3: Duplicate Downloads in WordPress
To duplicate downloads in WordPress, start by going to Downloads. Navigate to the download/digital product you want to duplicate and hover over it. Then select the Duplicate link:

This creates a new copy of the product. After duplicating the product, you can edit the product information, including the title, description, price, and download files.
Once you have made the necessary changes, save the duplicated product. You can do this by clicking on the Save Draft or Publish button. Repeat the process for as many products as you want to duplicate.
That's it!
FAQs About Duplicate Downloads in WordPress
What are some use cases for duplicate downloads in WordPress?
There are a handful of use cases for duplicate downloads. If you sell digital products such as music, videos, or eBooks, offering different file formats can help appeal to a wider audience. For example, you could provide your customers with a PDF version of your ebook, as well as an ePub version.
You may want to offer downloads in multiple languages or different versions of your product. For example, you could offer a free trial version, a basic version, and a premium version, each with different features.
Use EDD Pro to Create Duplicate Downloads
Duplicating downloads in WordPress with Easy Digital Downloads is a simple and effective way to manage your digital products and boost your revenue.
By following this step-by-step guide, you can create duplicate downloads in no time. So, what are you waiting for? Start duplicating your downloads today and watch your e-commerce WordPress website grow!
eCommerce without limits!
That is our promise. Most eCommerce solutions limit your creativity
…not Easy Digital Downloads!
📣 P.S. Be sure to subscribe to our newsletter and follow us on Facebook or Twitter for more WordPress resources!