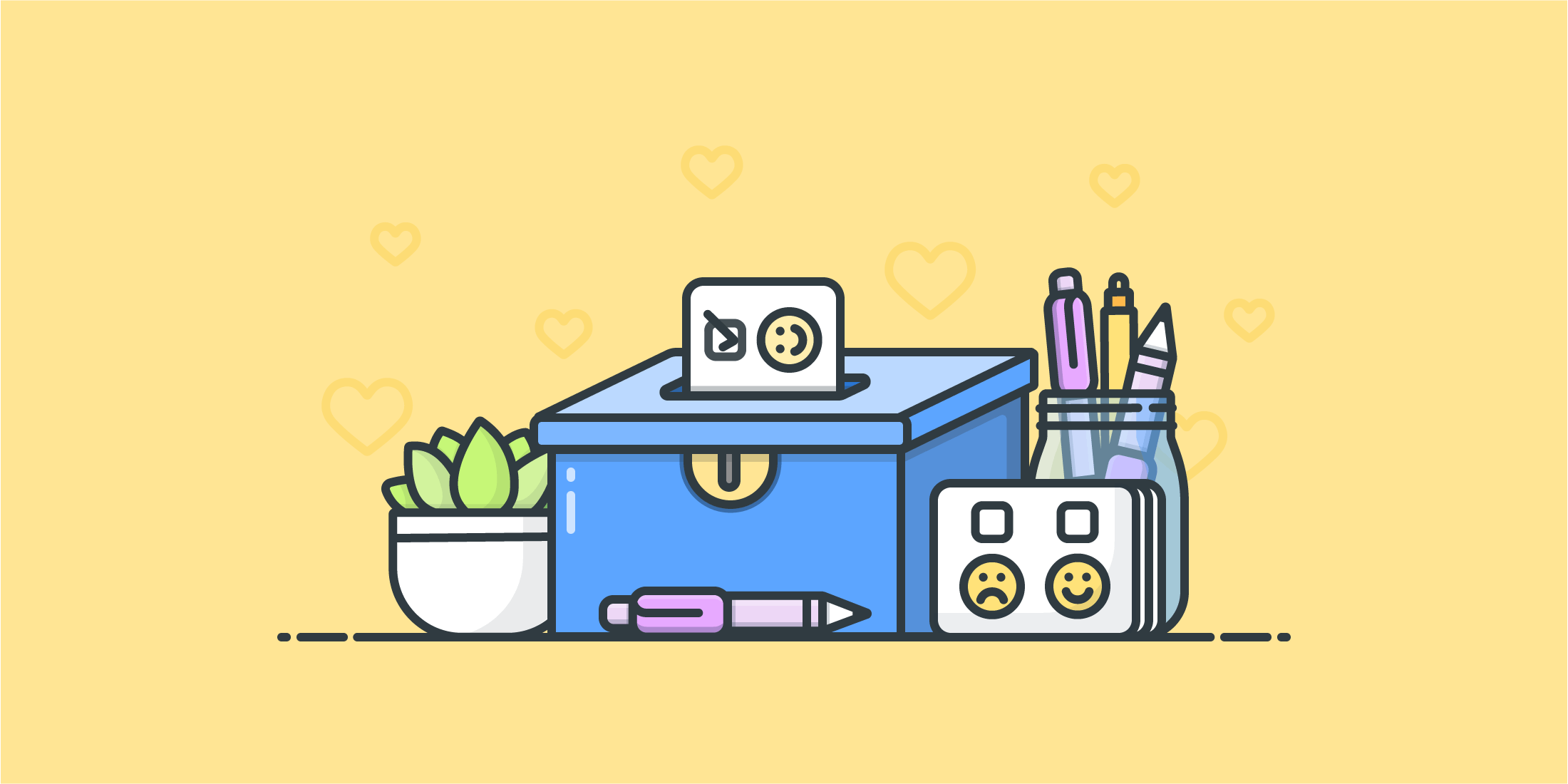 Building a digital product store involves a lot of decision-making, from choosing a business model to deciding on things like branding and product pricing – but if you really want to make those sales, the user experience should be at the center of everything.
So, what makes a good user experience?
Certainly, things like a mobile-optimized site, good site security, high performance, and personalization are all very important.
But, let's talk about features – specifically, 8 digital product store features that customers love!
1. The "save for later" or "favorite" button
Why customers love it: They can browse and purchase on their own time, and easily come back and find their favorites later.
With the prevalence of social media in our lives, you'd assume that the ability to "like", "love", or "favorite" products would be pretty standard. However, it's a feature that is often painfully lacking on digital product stores.
This can be a big missed opportunity!
In reality, customers aren't always ready to purchase a product at the exact moment they first see it. Whether it's for financial reasons or just because they want to research the product (or their options) a bit more, not allowing your customers to save products for later makes it just a little bit harder for them to return and easily find them again in the future.
This can create an obstacle between the customer and the sale, so consider implementing some kind of "save for later" or "favorite" feature to encourage your customers to keep coming back.
Creative Market gives customers the option to like products (save them as favorites), save them for later, add them to their cart, or pin them to Pinterest when hovering over a product image: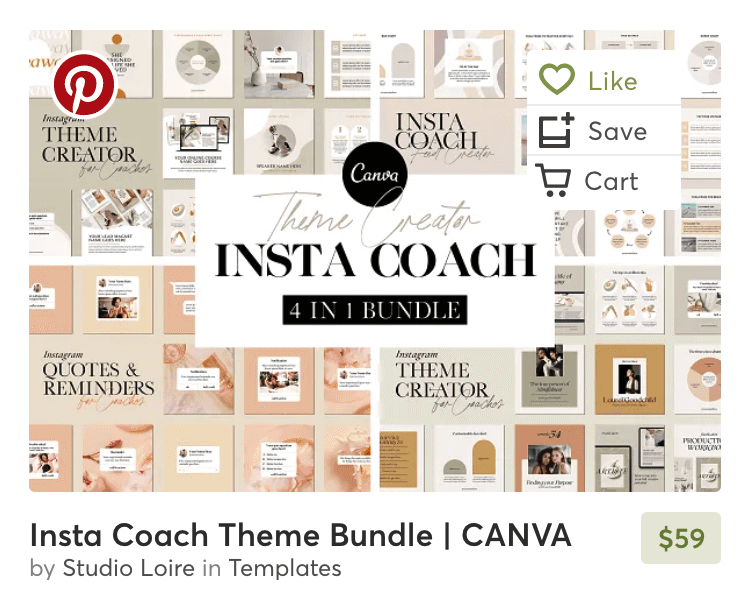 This is especially effective for certain product types that are heavily represented on Pinterest, like graphics and digital artwork.
2. Shareable wishlists
Why customers love it: They can dream, window-shop, share their favorites, and enable others to buy gifts for them.
Although it's similar to saving products for later, letting customers make wishlists takes things one step further by expanding the reach of these saved products.
Not only can customers keep track of the products they like; They can also easily share their wishlists with friends, family, and colleagues – bringing additional traffic to your store and making it easy for others to buy your products as gifts.
3. AJAX product filtering
Why customers love it: They can more efficiently search for the products they want without losing their place on the page or resetting the filters.
One of the most important parts of creating a pleasant user experience is enabling customers to easily find the products they're looking for – and product filtering is one of the best ways to do this.
For example, you can filter products by:
Price
Release date
File type
Brand
Series
Intended use
License terms
Other properties (such as the length of a royalty-free audio file or the style of a template or theme)
However, if you really want to wow your customers, consider implementing AJAX filtering for a seamless product browsing experience! AJAX filtering is a web development technique that allows customers to filter products while browsing – without disrupting the display or behavior of the existing page.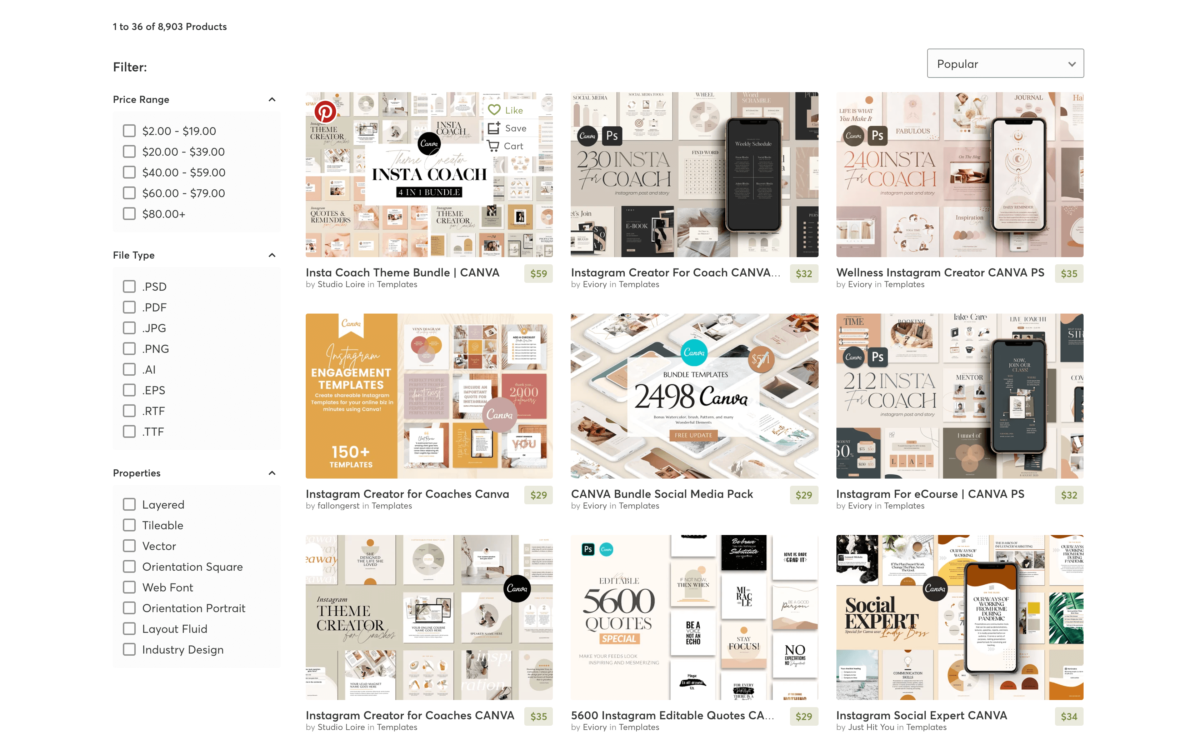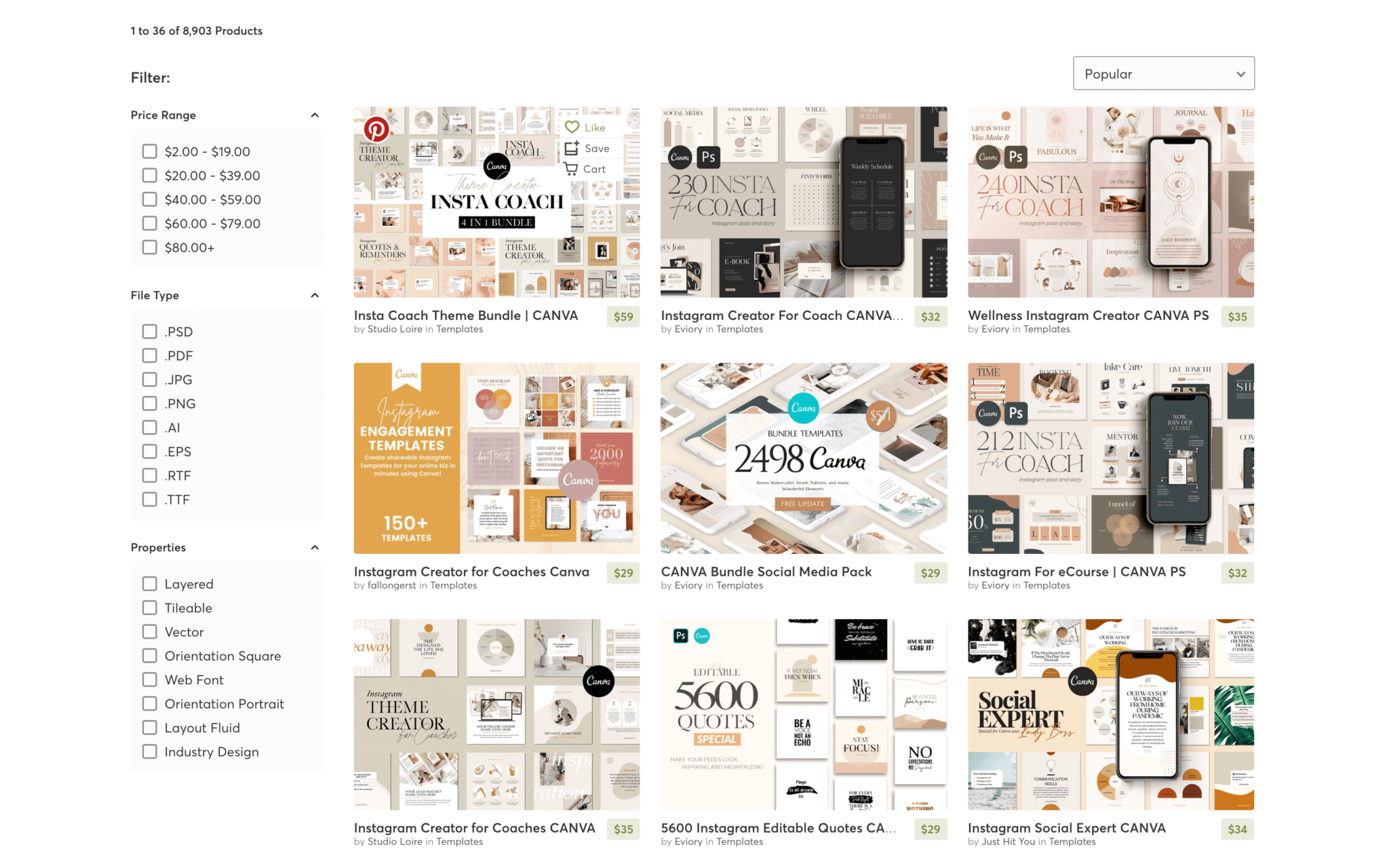 For WordPress users, plugins like FacetWP can add this functionality.
4. Seamless checkout
Why customers love it: They experience more instant gratification and less wasted time!
One of the biggest obstacles to making sales on a digital product website is the purchase process. If it's complicated, cumbersome, or takes too long, customers can easily lose interest.
In fact, an excessively long or overly complicated checkout process is cited by the Baymard Institute as the third most common reason for cart abandonment: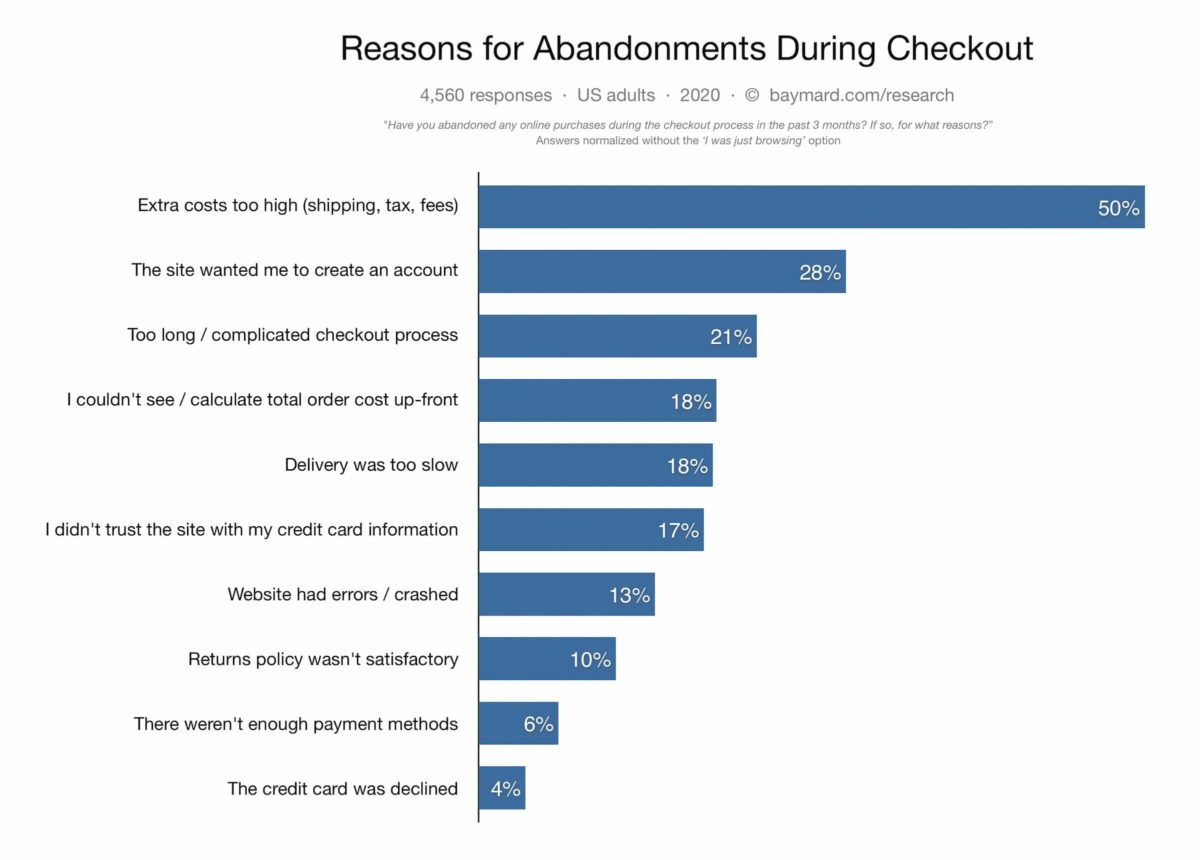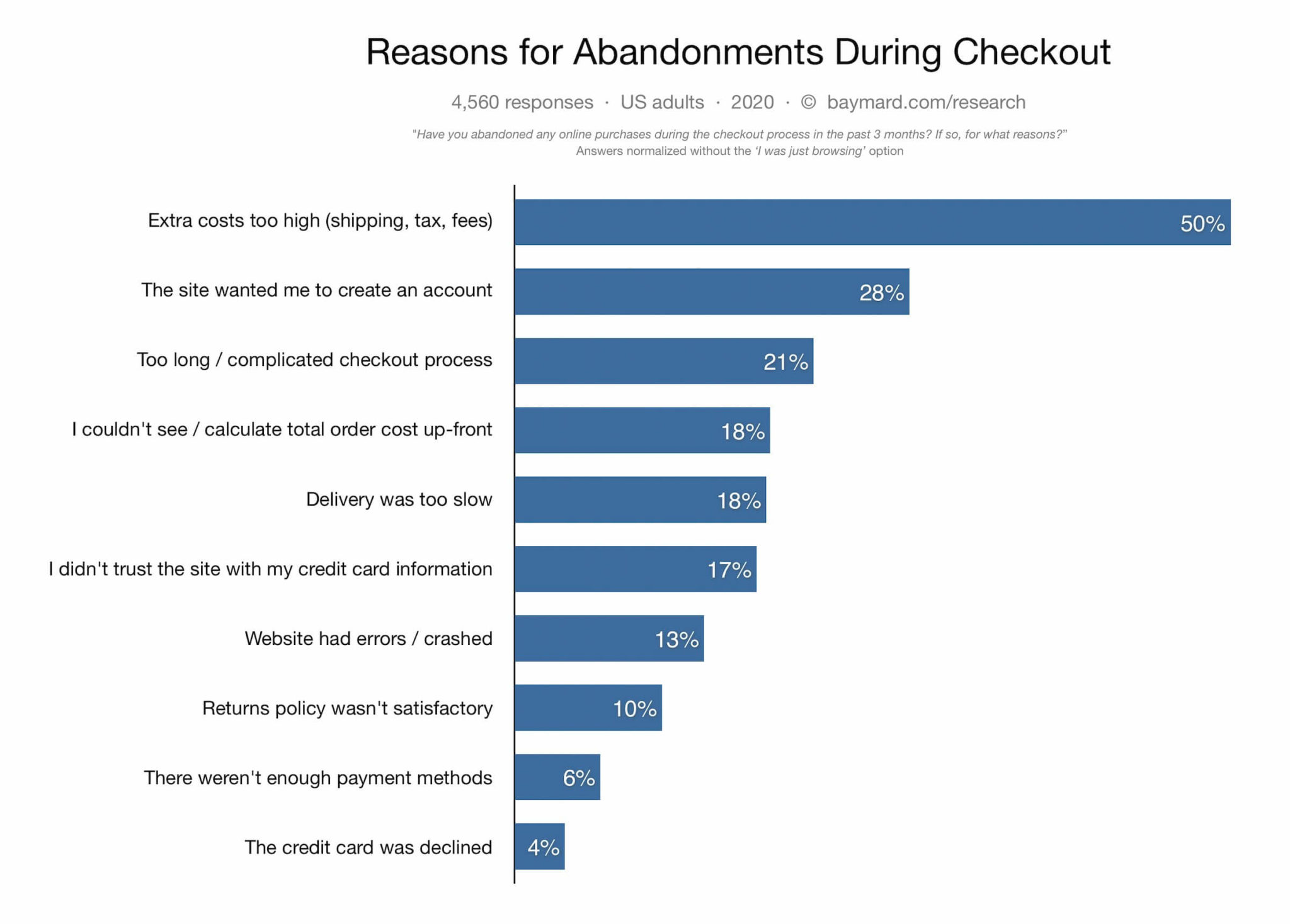 In particular, Stripe is well-known for its elegant interface and seamless integration with eCommerce solutions like Easy Digital Downloads, WooCommerce, etc.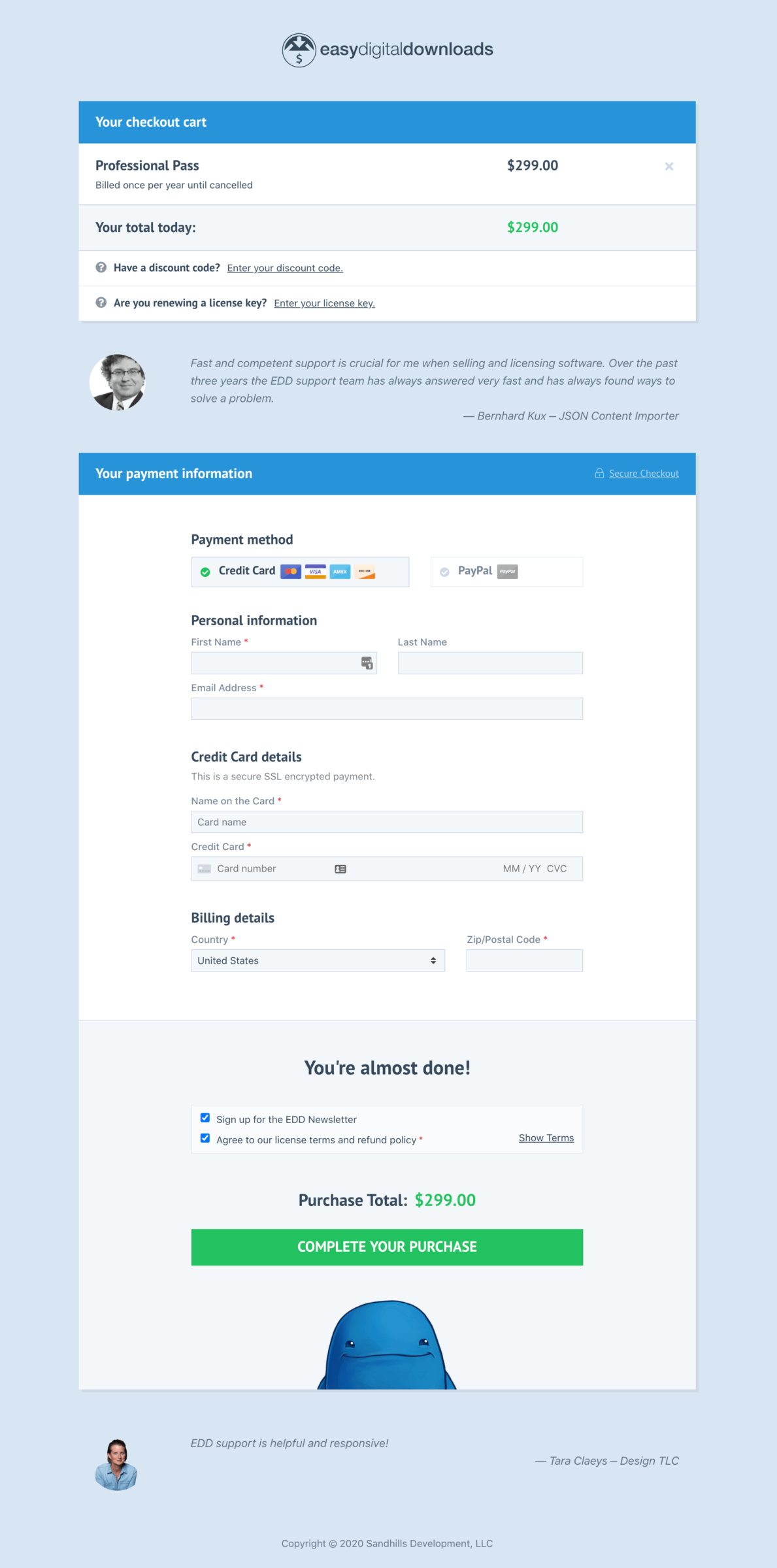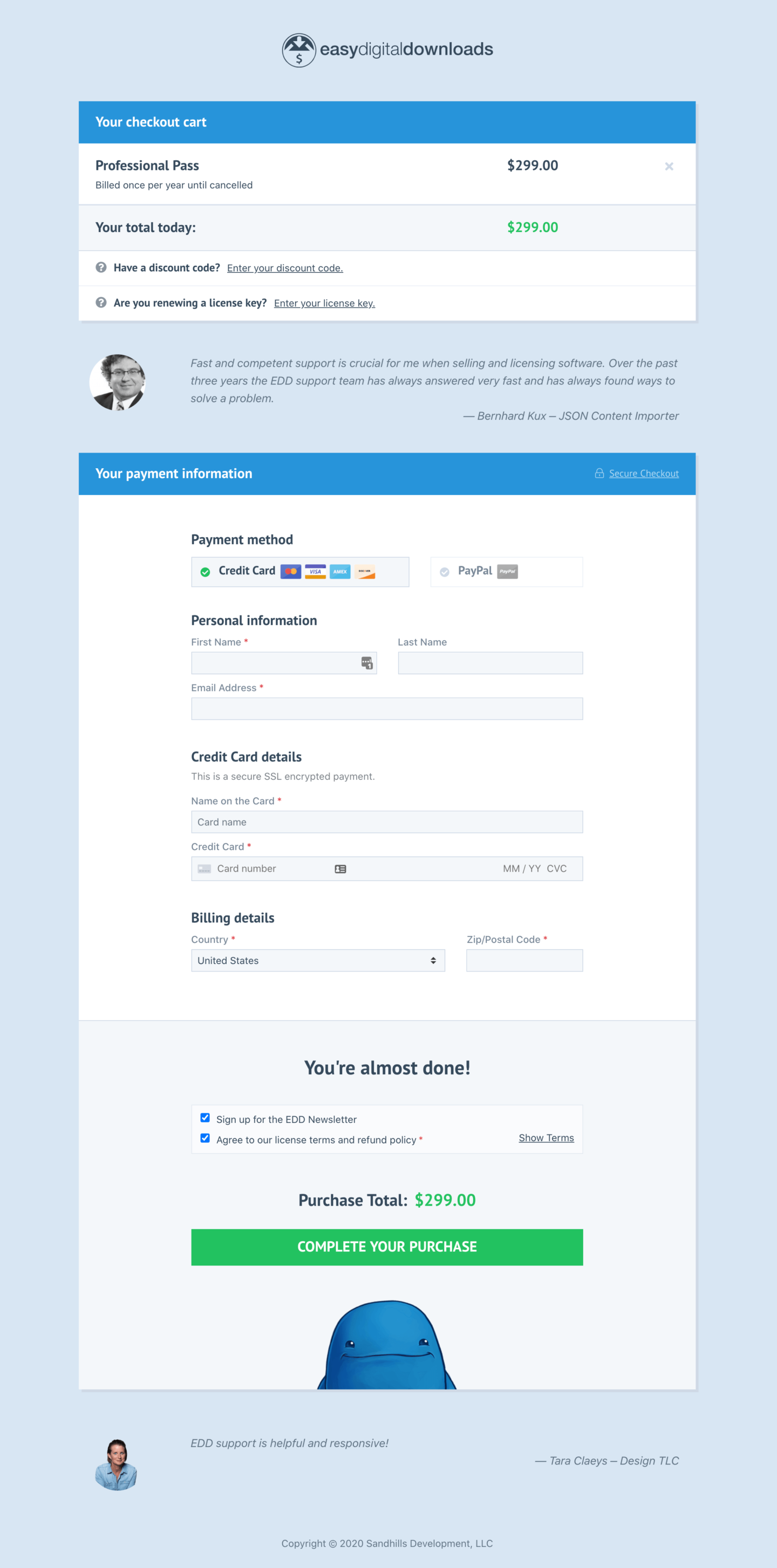 In our example above, the checkout process is all completed on one page with only the most essential information collected and the refund policy clearly available and easily accessible.
Remember: The payment processor you choose is just one of several important facets of your checkout process. If you have any issues with site performance in general, there's only so much you can do to speed up the checkout.
For more information, check out our post about improving site performance for your digital store.
5. Product ratings and reviews
Why customers love it: They have community opinion to refer to when choosing a product, and they feel more secure when making a purchase.
We've talked about how creating customer confidence is essential for selling digital products – and group consensus is a big part of that.
Community opinions influence people a lot when it comes to making purchase decisions, and for good reason: Online fraud and theft are real problems.
But regardless, nobody wants to buy a product if they don't have a good chance of being satisfied with it!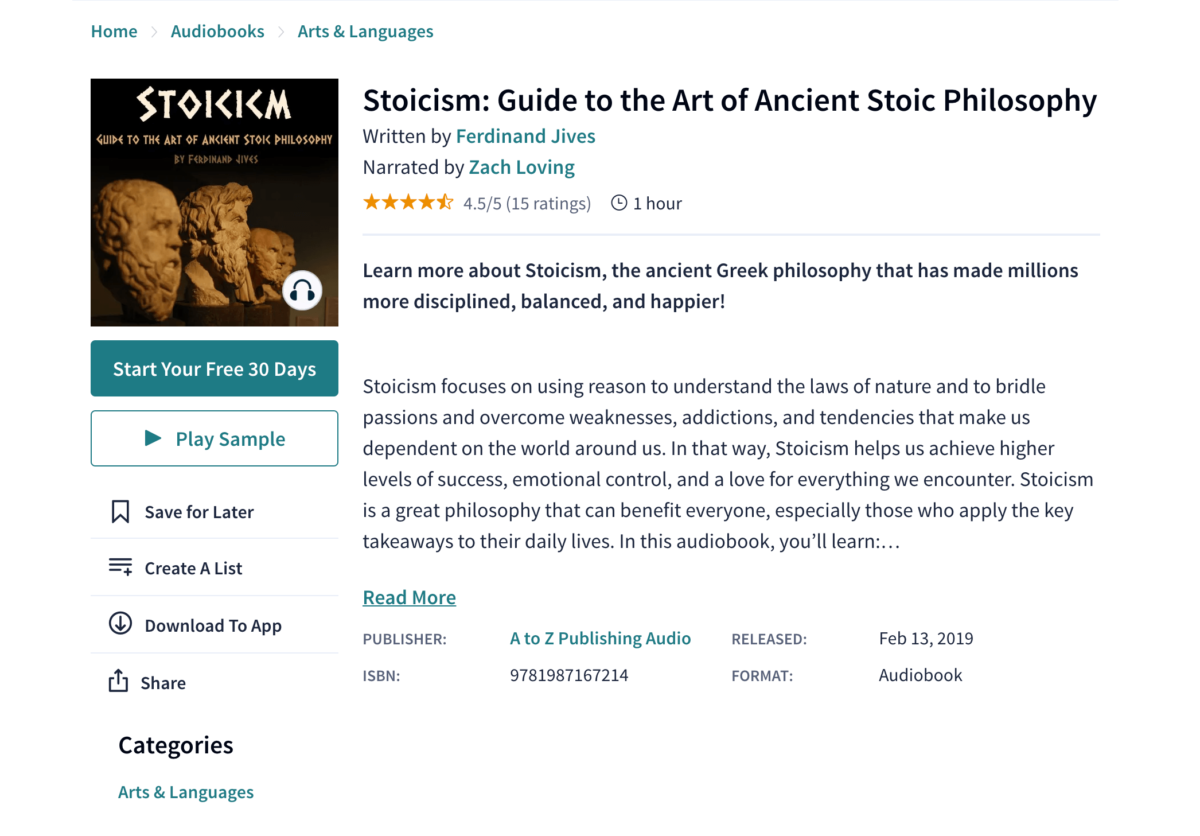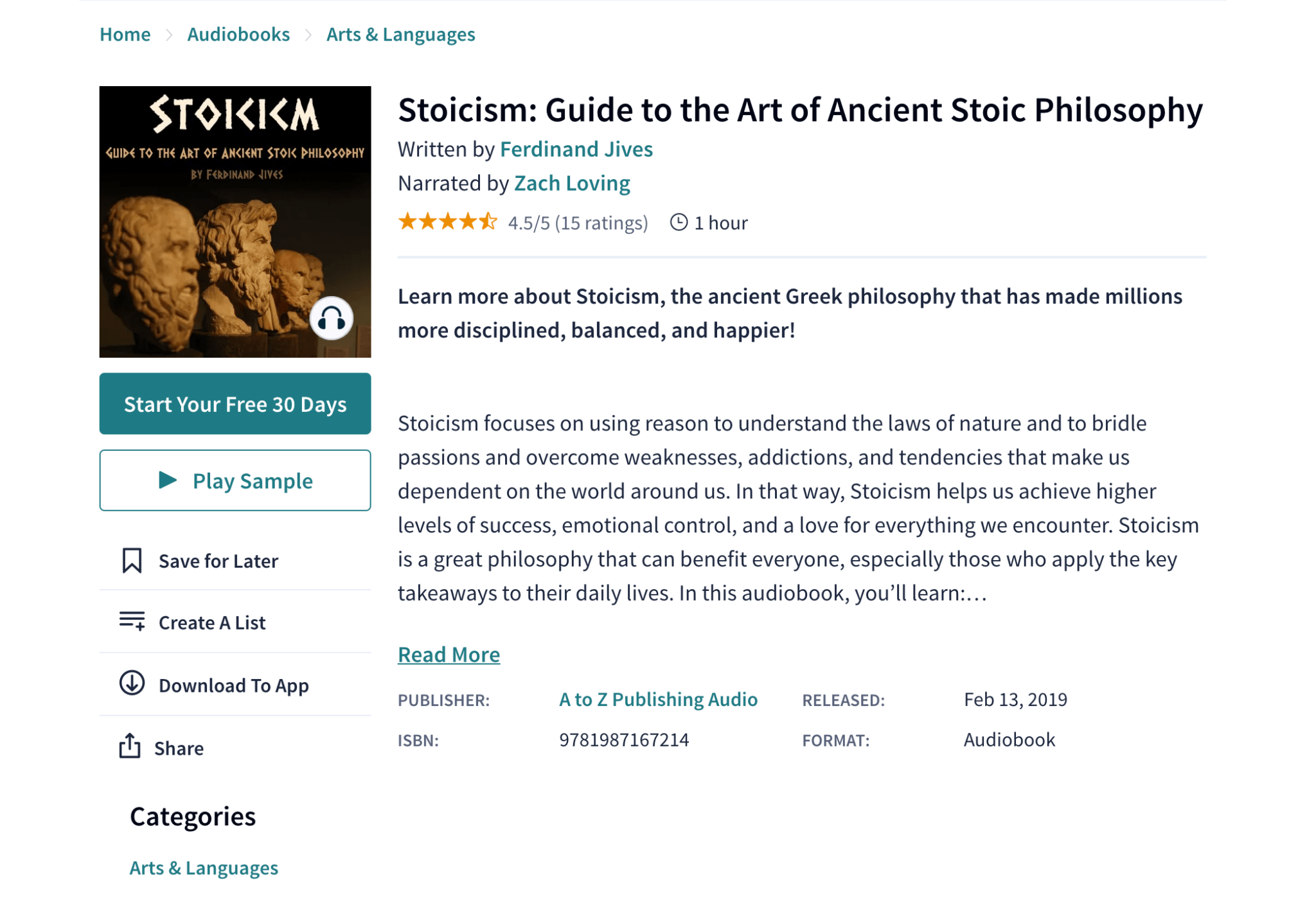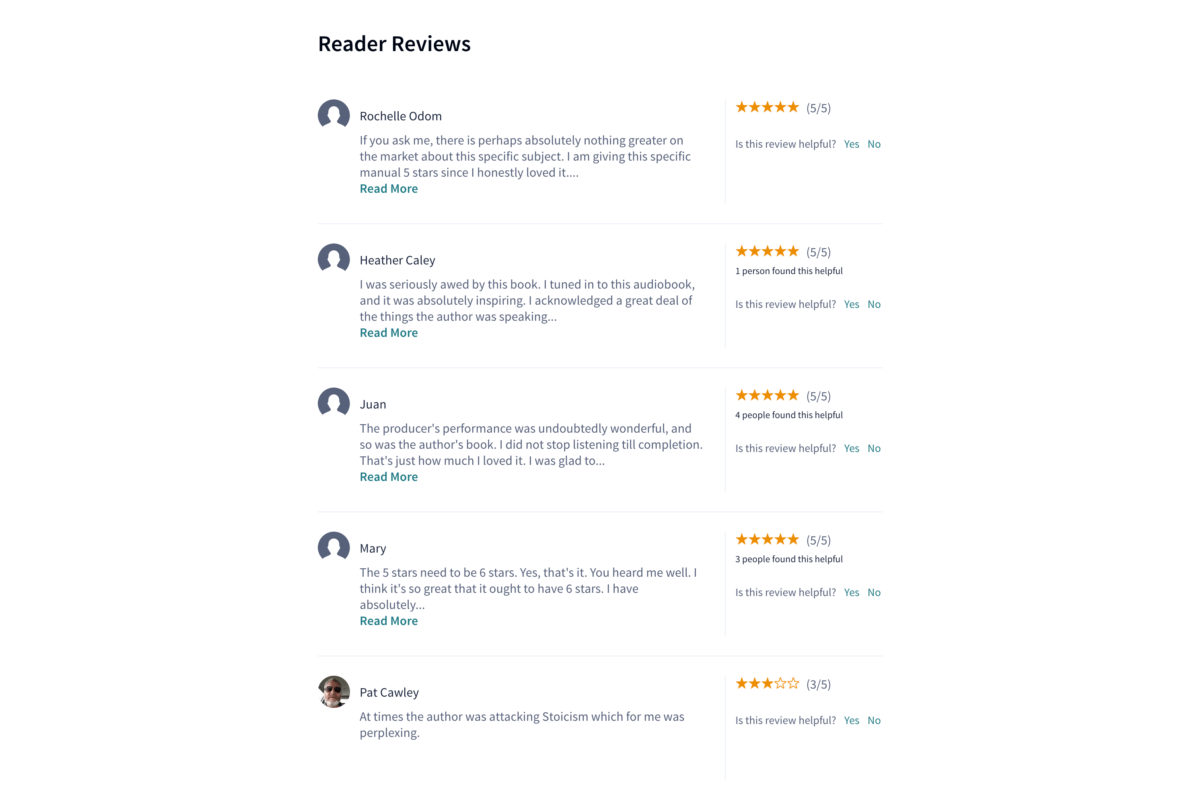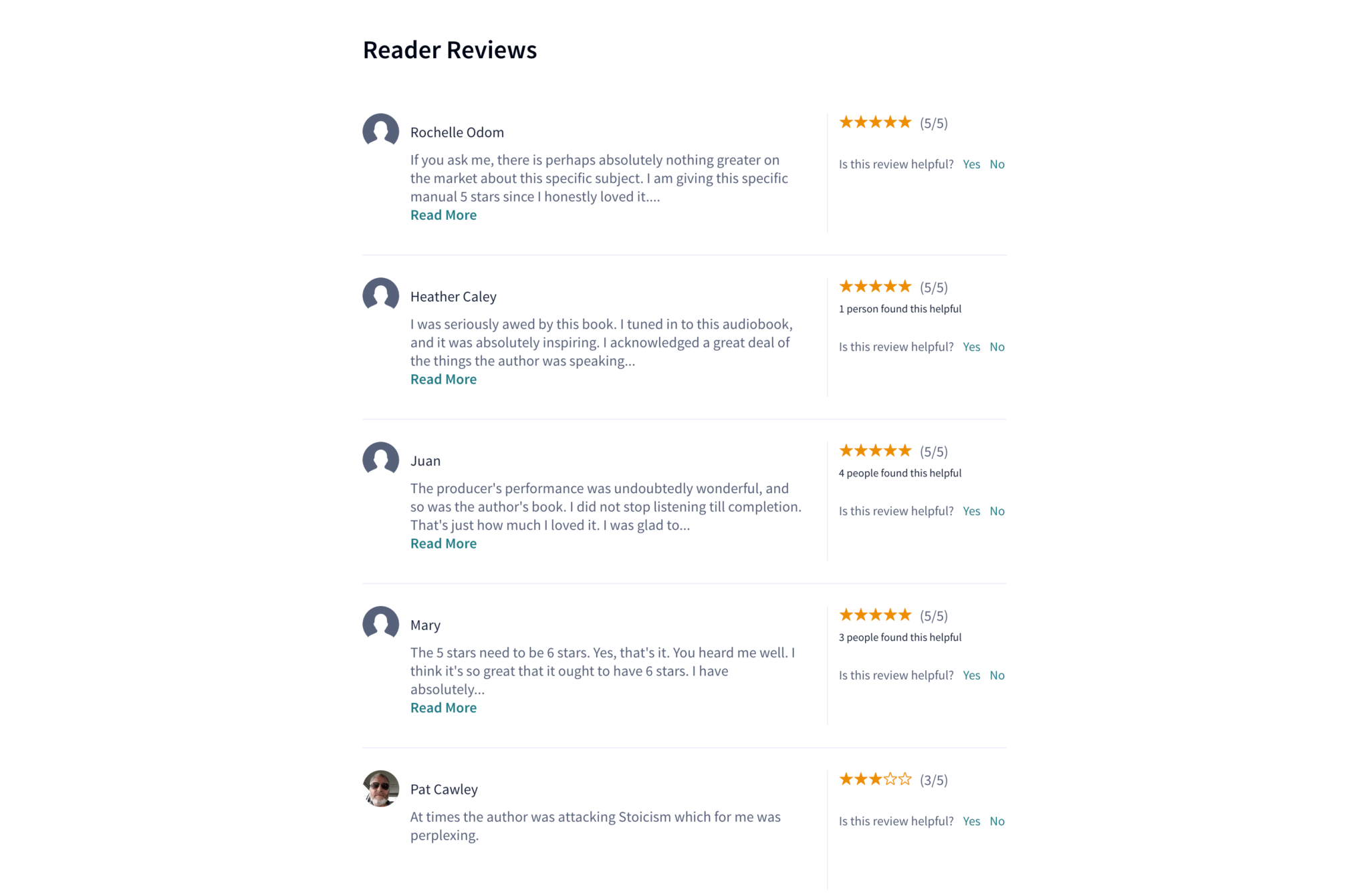 Product ratings and reviews – in particular, ratings and reviews coming from verified purchases – are extremely effective for creating this sense of transparency and trust between you and the customer.
Even big physical goods stores know this; For example, how many times have you bought something with a low rating or bad reviews from Amazon? Maybe never!
Whether you implement a star rating system, written reviews, or both, customers will enjoy shopping on your digital store more with some kind of social proof. You can read more about the importance of social proof here.
6. Product recommendation quizzes
Why customers love it: They're fun, and customers have to do less work in order to choose a product.
Perhaps more commonly seen on digital goods stores (especially online clothing stores), product recommendation quizzes can be very helpful for your customers. In general, giving them guidance on which products are most suitable for them can only reduce friction and increase sales conversions!
But it's more than just utility for them and sales for you; Quizzes can be fun!
Think about how many times you've seen your friends complete the most random quizzes on Facebook, for example. There's a game-like element that's just naturally engaging to people.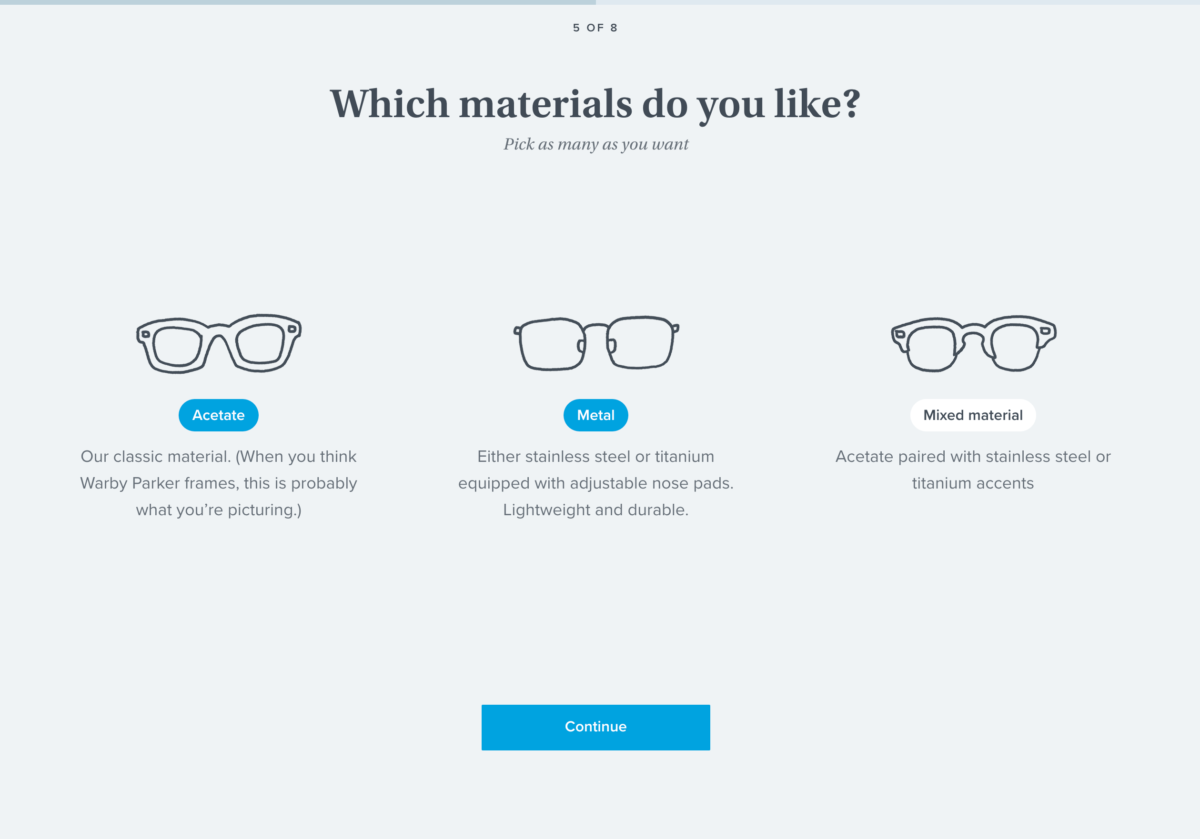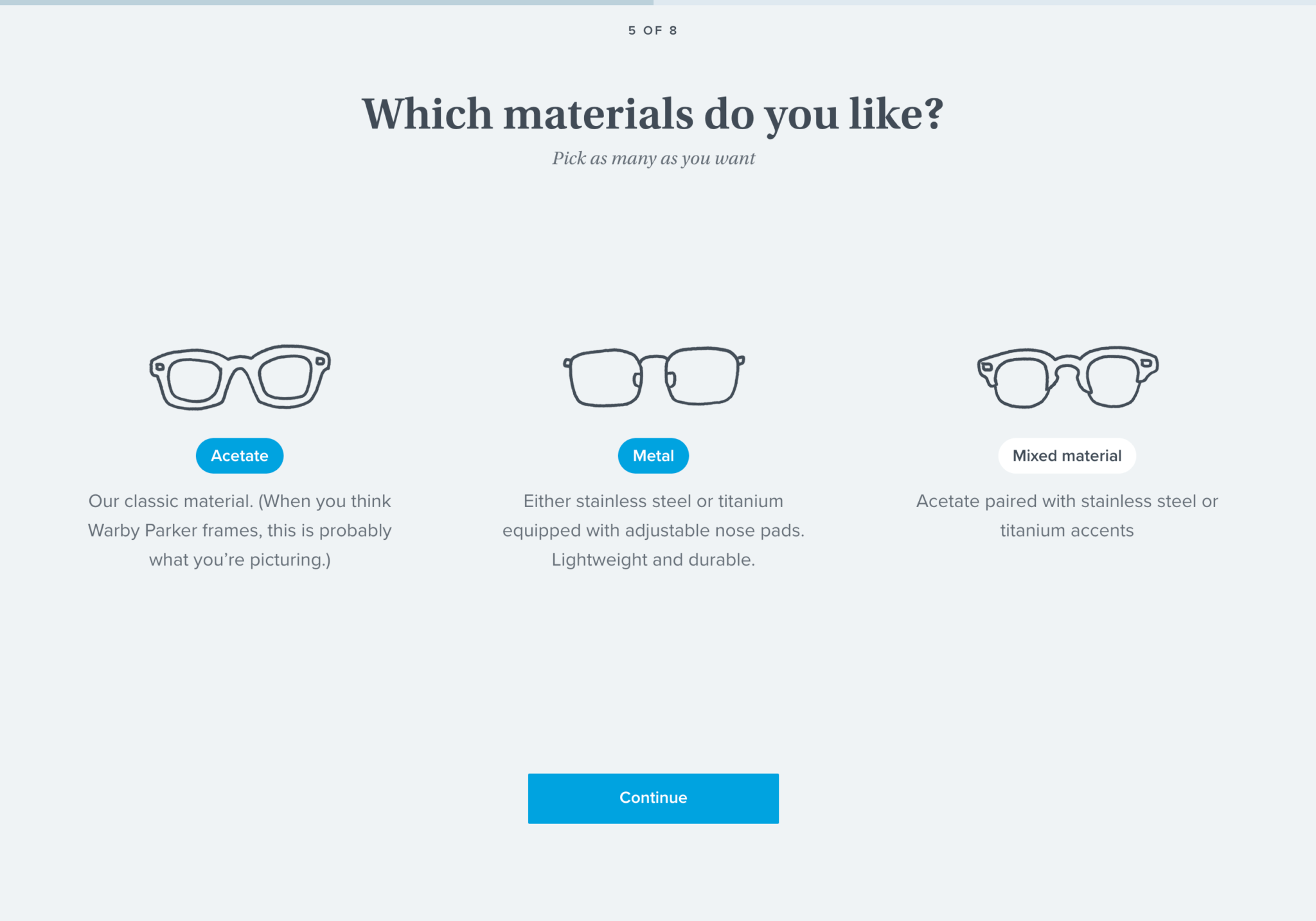 And the bonus? The data you collect from a quiz can give you hugely important insights about what your audience wants, which you can use to spruce up your content and marketing strategies.
Product guides are also helpful to customers – especially if the types of digital products you sell have specific requirements. The same factors used in product filtering can be used to create product guides, including things like software prerequisites, experience level, or use case / desired outcome.
7. Live chat and support bots
Why customers love it: The experience feels more personal, their purchase concerns are resolved quickly, and they don't have to do much work to find answers or to contact you.
Sometimes, customers may stall or linger on your site without taking any action. This can be the perfect opportunity to engage them, reduce cart abandonment, and increase sales conversions.
Live chat and support bots are proactive ways to anticipate the needs of your customers. After all, they can lose interest or even decide that buying your products isn't worth the effort if they have to go digging for answers.
Platforms like Intercom, Freshdesk, and Zendesk are popular choices.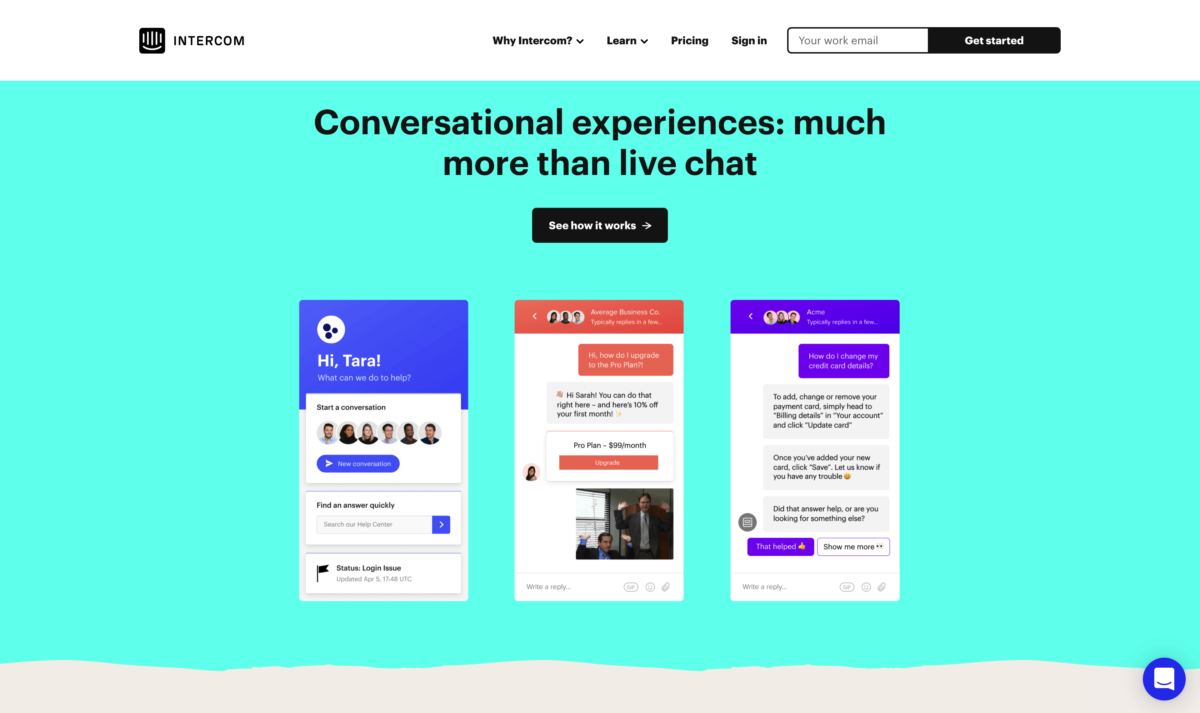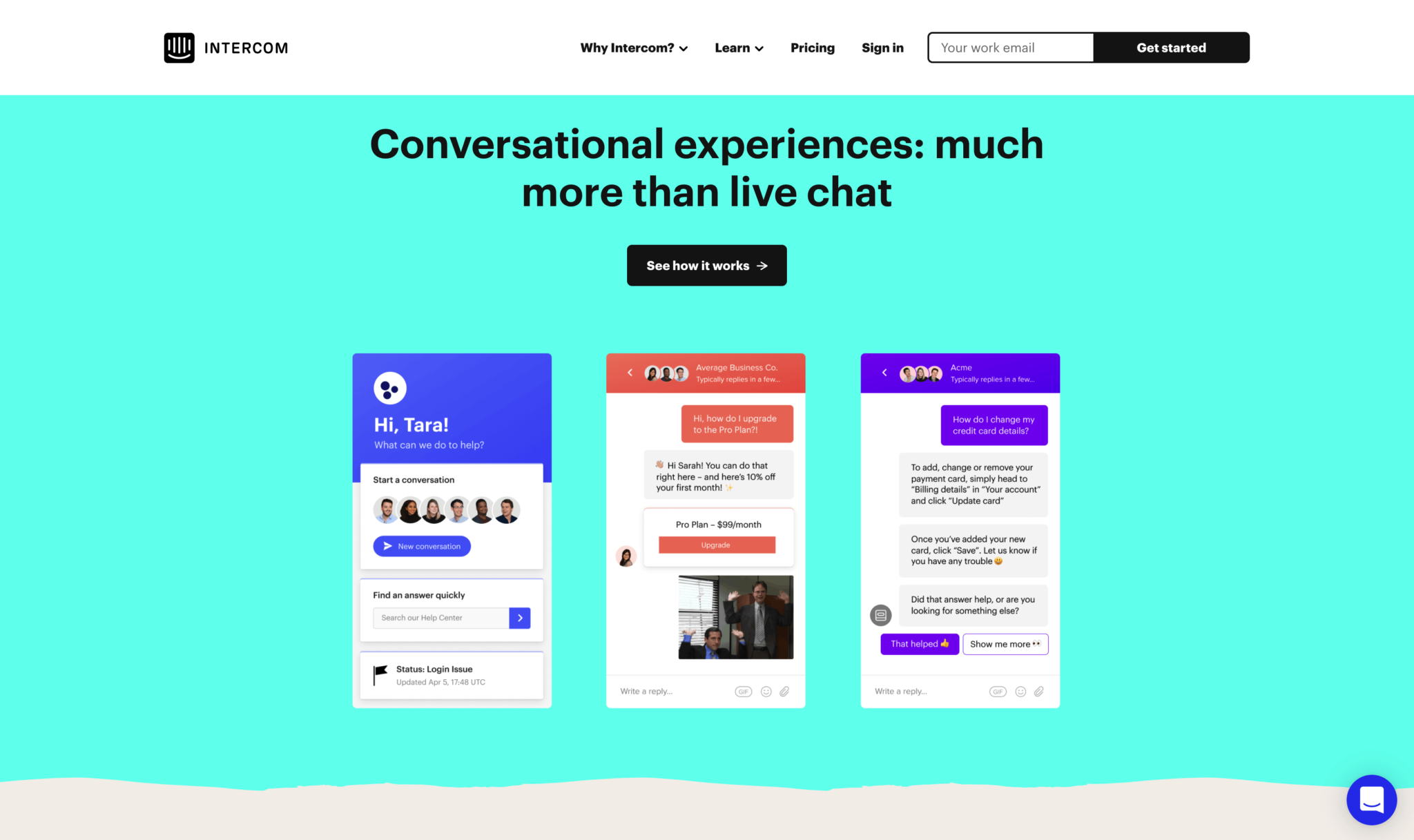 Live chat in particular adds a personal touch to the user experience, giving customers immediate attention and resolving any concerns or queries quickly and efficiently. But, even a quick messaging option can be helpful: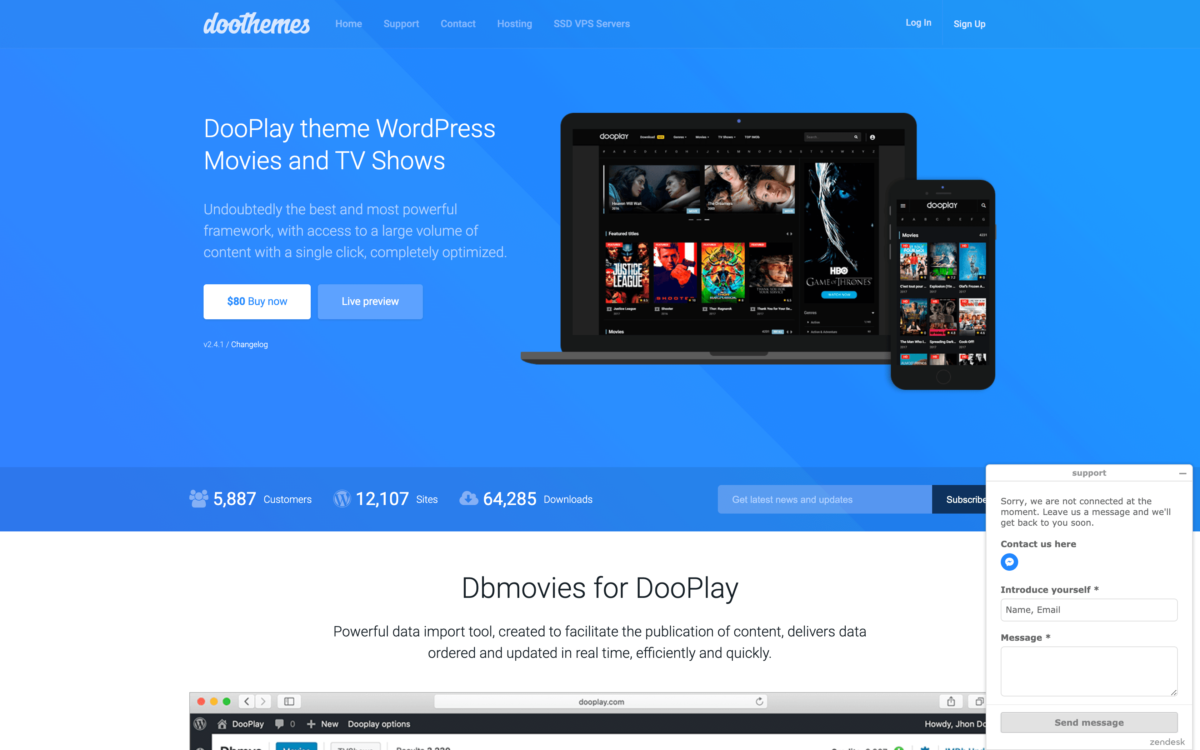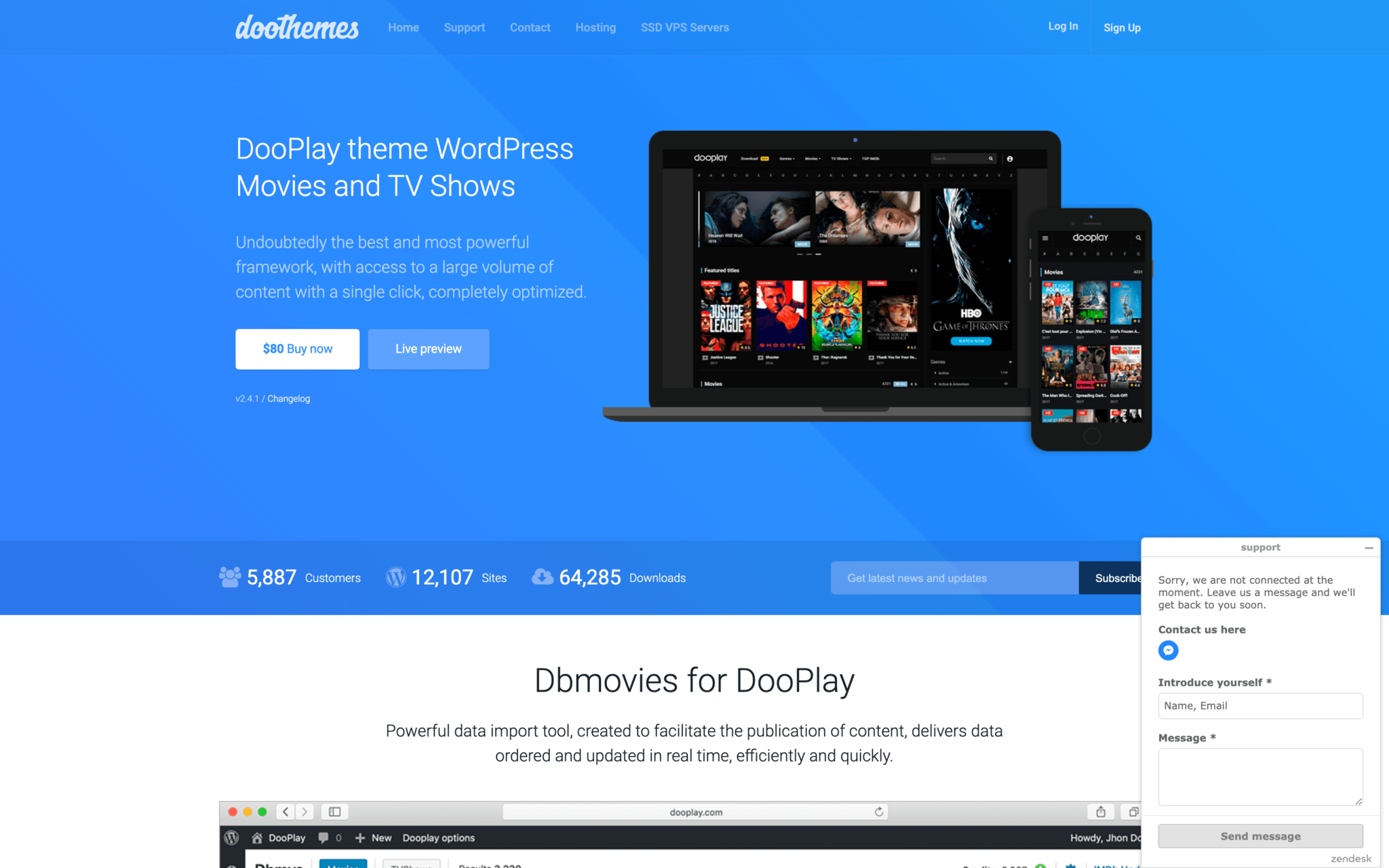 8. Apple pay / Google pay
Why customers love it: It's safer than credit card payments, doesn't usually require a user account, and they can quickly and easily complete purchases from their mobile devices without having to fill out any forms.
Although the numbers vary, most sources project sales made on mobile devices to make up well over the majority of all eCommerce sales. eMarketer says it could be as much as 72.9%!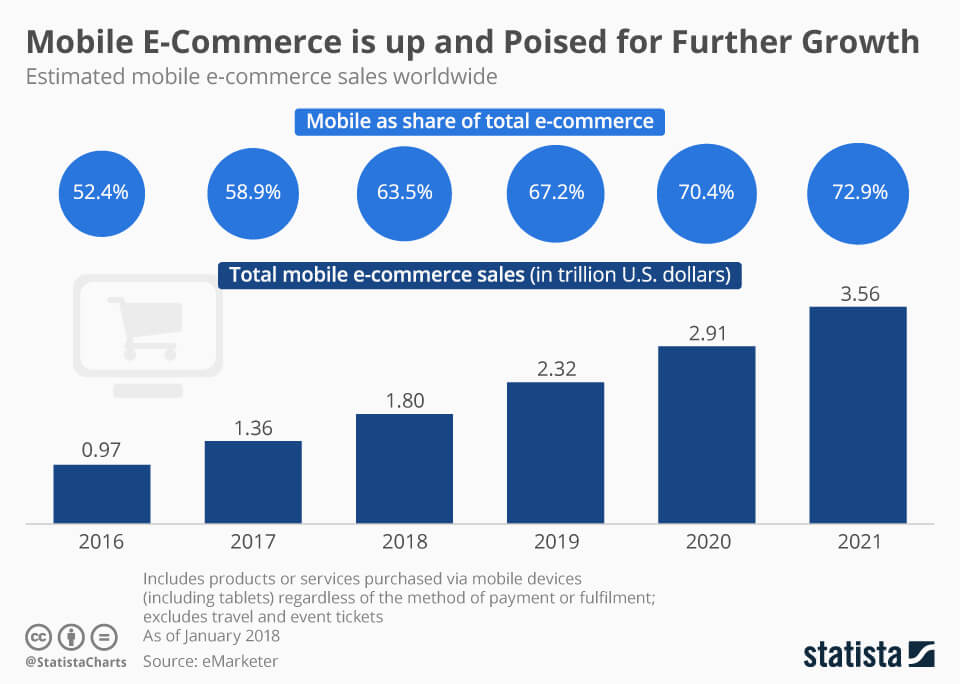 The reasons for this are clear: Increasing numbers of mobile-savvy users, more advanced smartphones, and a fast-paced society that is more on-the-go than ever. So, it makes sense that consumers prefer mobile shopping.
It follows that the ability for customers to pay with Apple Pay and Google Pay is a feature that puts your digital product store at an advantage. In short: Now is really the time to get on board with mobile-first design!
We wrote a whole post about mobile optimization over here, so check it out.
Foundations first!
Remember: Cool new features don't matter if you don't have a foundation of quality products and a secure site without huge performance issues. So, don't make the mistake of focusing on adding bells and whistles without addressing the basics first.
However, these features are still some of the most effective ways to create an enjoyable user experience that will inspire your customers to purchase – and come back often!
What features do your customers love? Do you have some experience to share when it comes to your own digital product store? We want to know! Leave a comment below.