---
"My website saves teachers hours of planning time and puts new ideas at their fingertips," says UK-based high school art teacher and business owner Sarah Crowther.
Sarah runs a website called The Arty Teacher – a blog and digital product store that provides downloadable lesson plans, worksheets, and units of work to art teachers around the globe.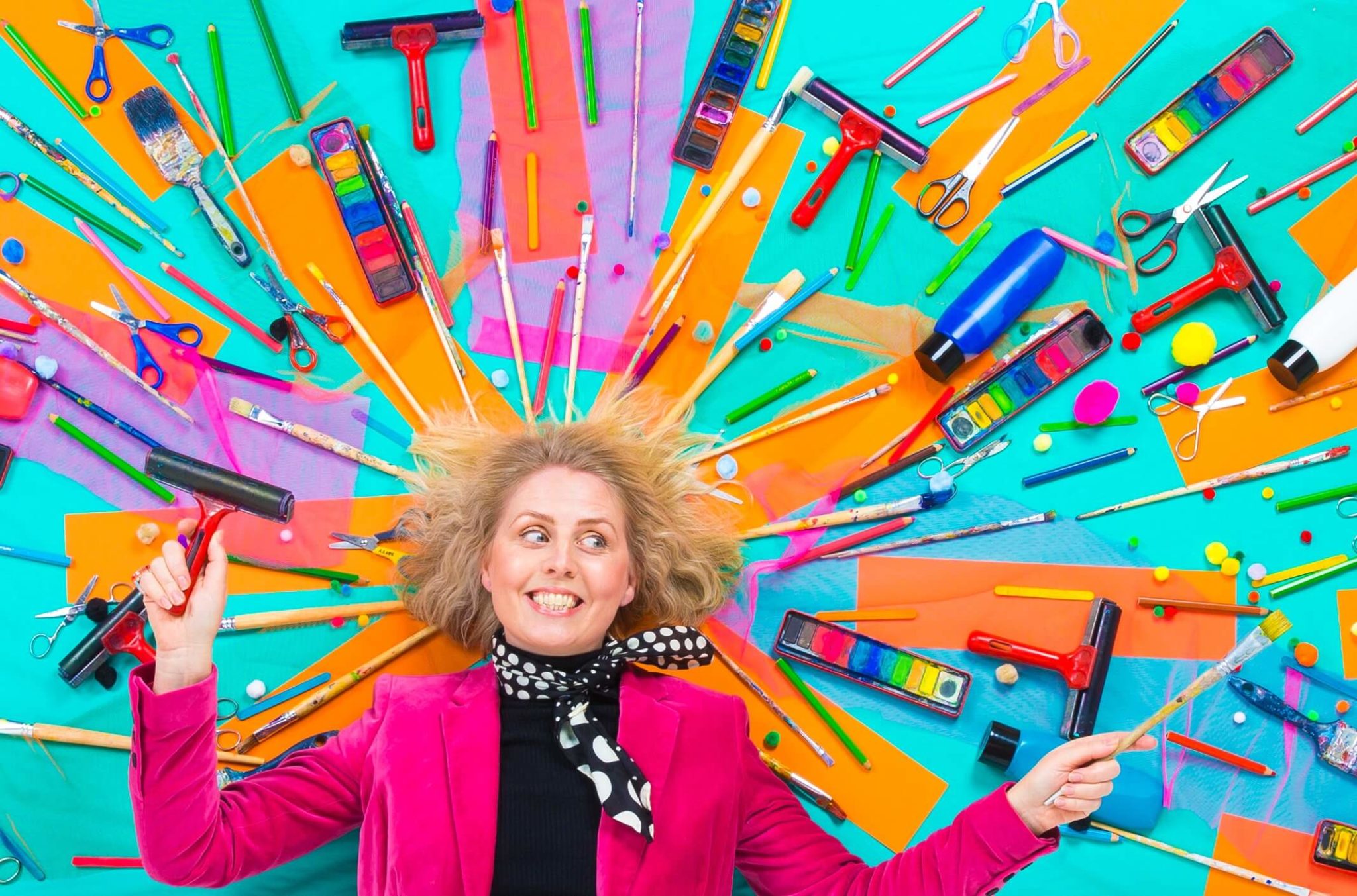 On Sarah's website, teachers can find everything from drawing lessons and image banks, to classroom activities and blog posts with plenty of inspiration.
"I wanted to develop resources that would help teachers to bring out the best in every student in every class," she says. "I also wanted to free-up staff from time-consuming lesson preparation to let them focus instead on delivering exciting, motivating, dynamic lessons, supported by excellent resources."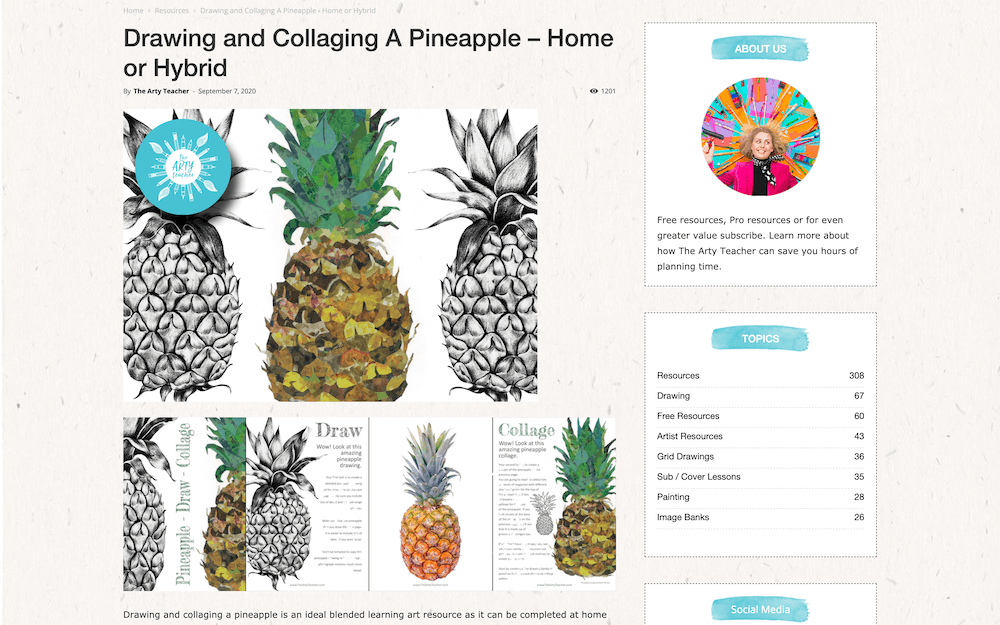 With over 20 years of experience as an art teacher, Sarah says she loves being in the classroom. But, maintaining a regular teaching schedule while creating educational resources and running a website at the same time is a tall order for one person.
Fortunately, Easy Digital Downloads makes it possible.
"My website and EDD provides the automation I need so that I can still teach and grow a business that has made my website the number one place to go for art lesson plans created by a UK art teacher," she says.
The Arty Teacher is a good example to show how people in traditional professions like education can expand their income avenues, find new outlets for their skills, and help others through selling digital products.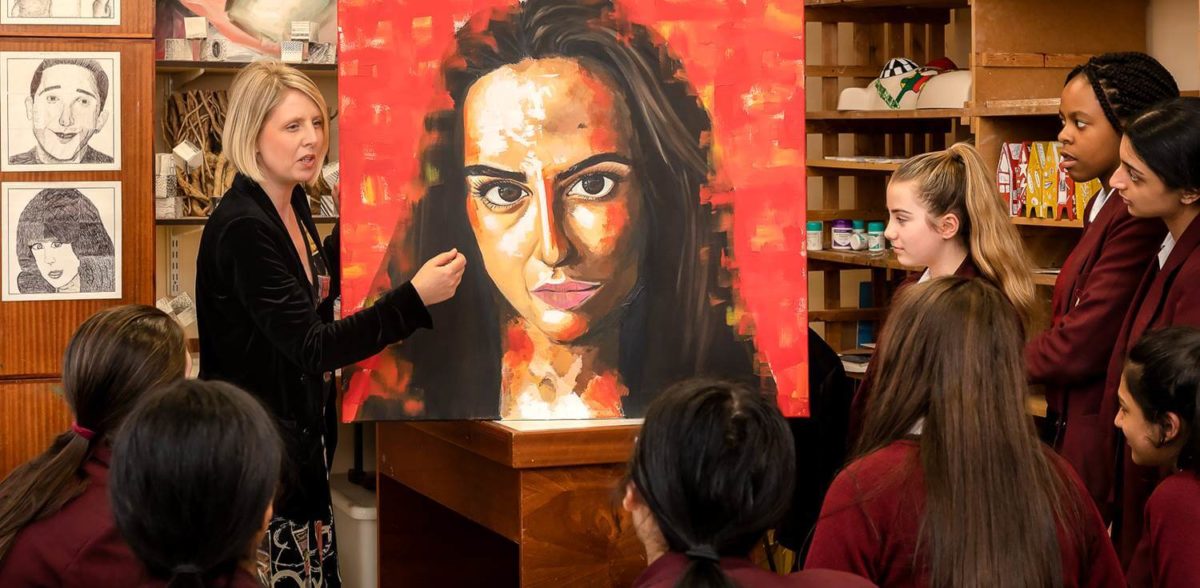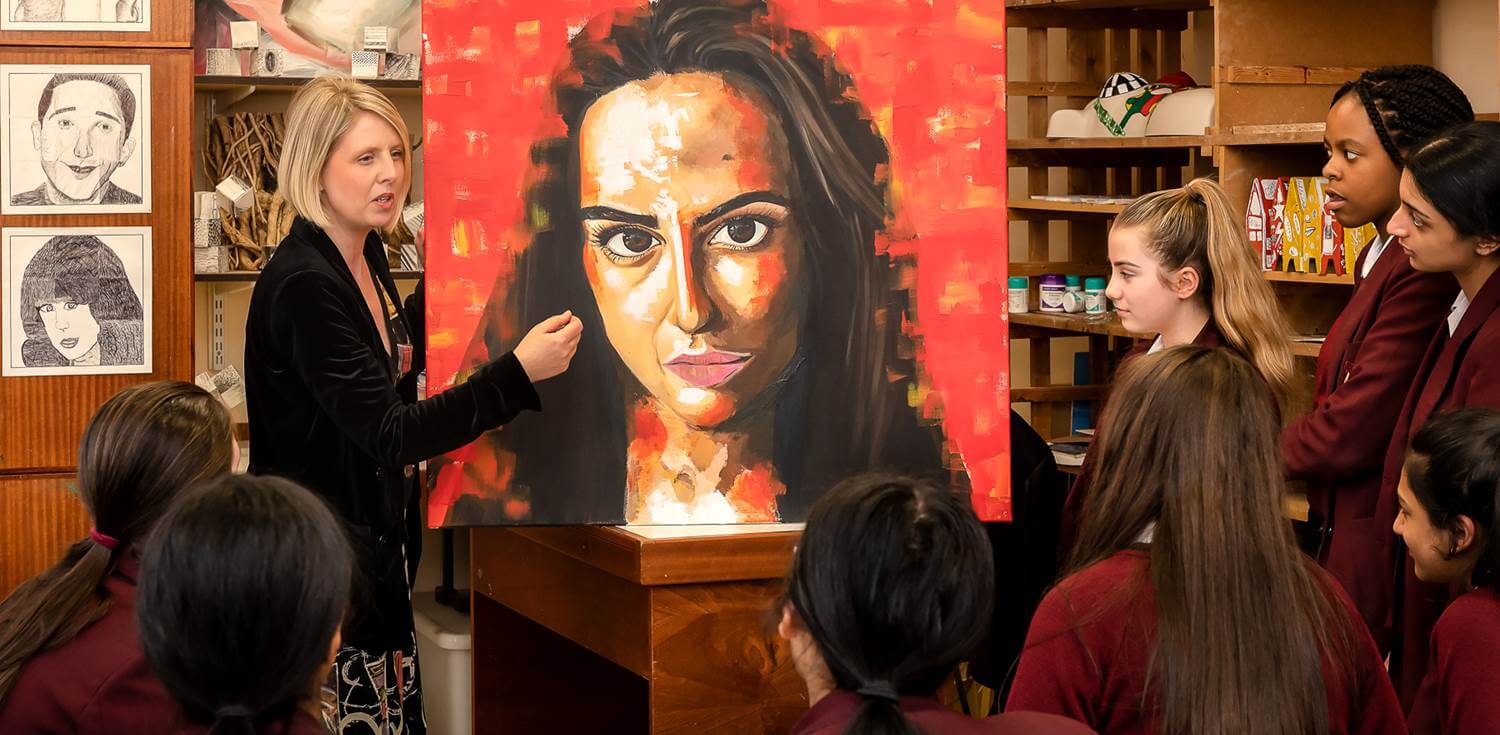 In Sarah's case, her teaching skills are highly transferable to digital products – and they're more needed than ever.
Coronavirus and digital downloads
With schools closed all over the world due to the COVID-19 pandemic, teachers have had to adapt to entire schedules of remote teaching and all of the challenges that come along with it. As a result, digital resources have become essential to education systems everywhere.
With this in mind, Sarah decided to put together a whole section of "home and hybrid learning" resources created – and curated – specifically for these teachers.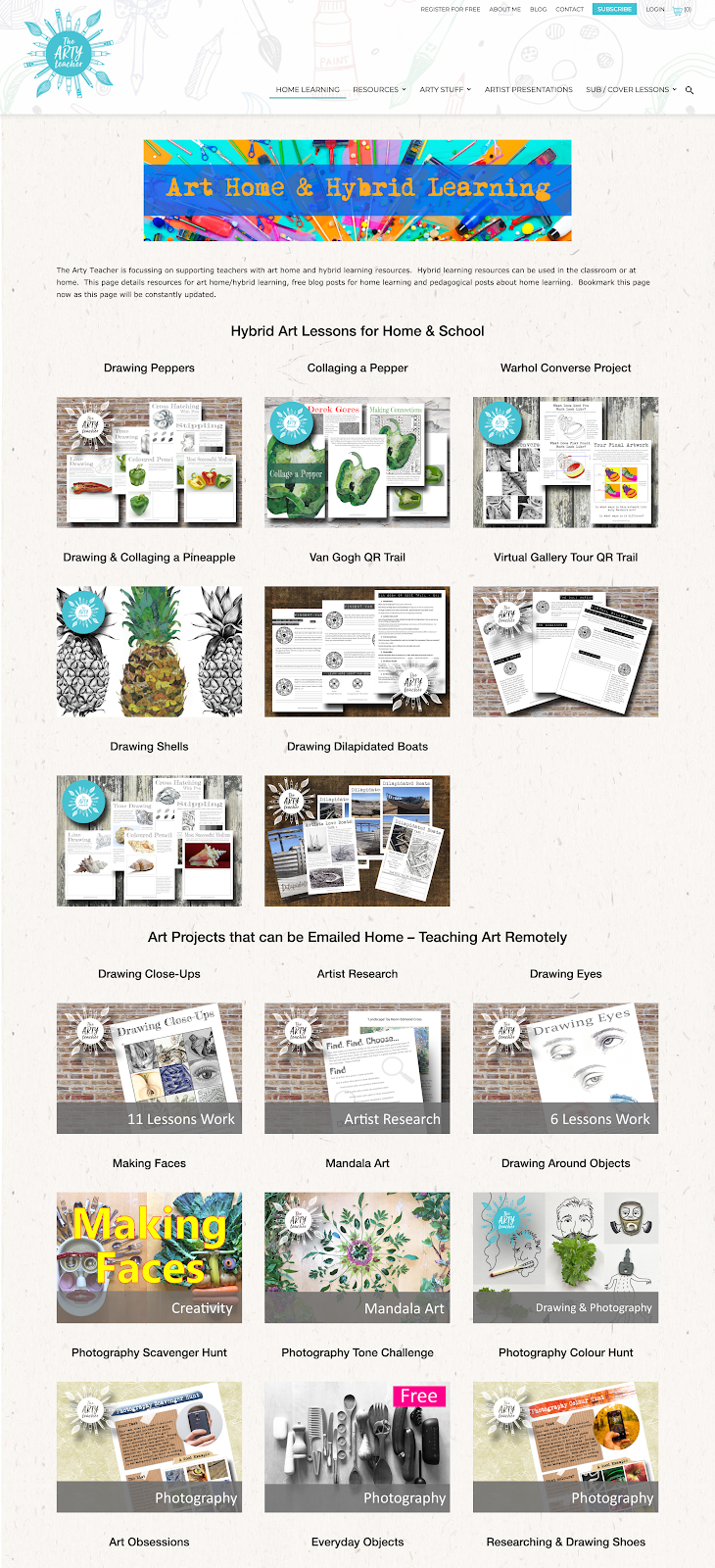 "This home learning page was created as a result of school closures due the coronavirus pandemic," Sarah says on her website. "COVID-19 certainly created a unique set of challenges for art teachers."
Sarah's resources not only make it possible for teachers to cope with the increased pressure to keep students engaged from a distance; they are crucial for many.
"In these high-pressured COVID times my resources have been described as sanity-saving," Sarah says.
Indeed, as the work, school, and social lives of so many have become largely digital in nature, digital products are certainly more important than ever!
Putting it all together
Sarah's products are predominantly documents and photos, both of which we've written about in our posts Selling documents and Selling photographs.
She tells us:
"Teaching resources is a highly competitive market and flexibility is essential."
It's true: Documents are one of the most popular types of digital products out there. In fact, at EDD, people selling documents make up our third largest audience segment!
And as for photographs? They're also on our top 12 list.
With such large markets that have plenty of competition and low barriers to entry, people who sell documents and photographs need to find a competitive edge. For Sarah this means giving her customers options.
Subscriptions change the game
"Being able to create different types of subscriptions with the Recurring Payments add-on has been the most useful tool in EDD," she says. "It has enabled me to attract a wide range of customers."
Not only does Sarah appeal to a wider audience with subscriptions; She also uses it in her marketing strategy.
More specifically, she offers a free subscription that allows art teachers to sample specific lessons, and promotes it on social media to attract new customers. Often, free subscribers end up purchasing single resources and becoming paid subscribers.
This is one of the most effective strategies when it comes to the subscription model in general. If you're looking for more information about different digital product store business models, check out this post.
Beyond the free content, Sarah's customers can choose a paid subscription and get access to 10 resources per month.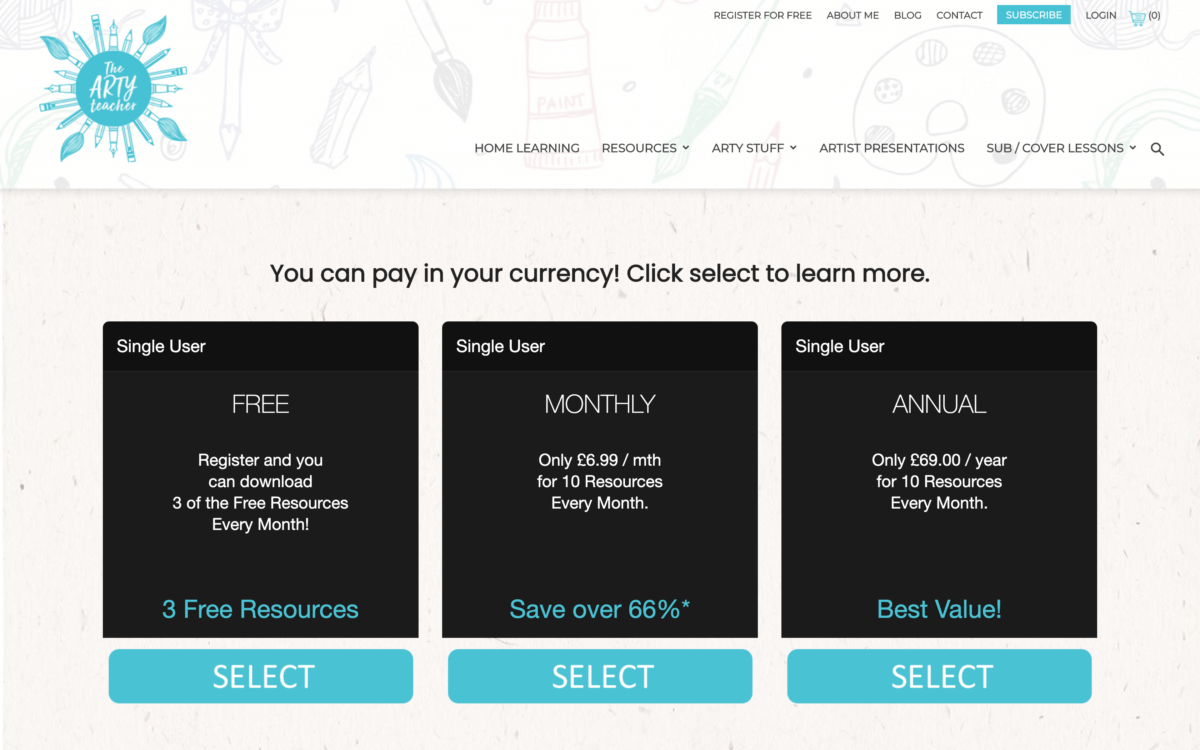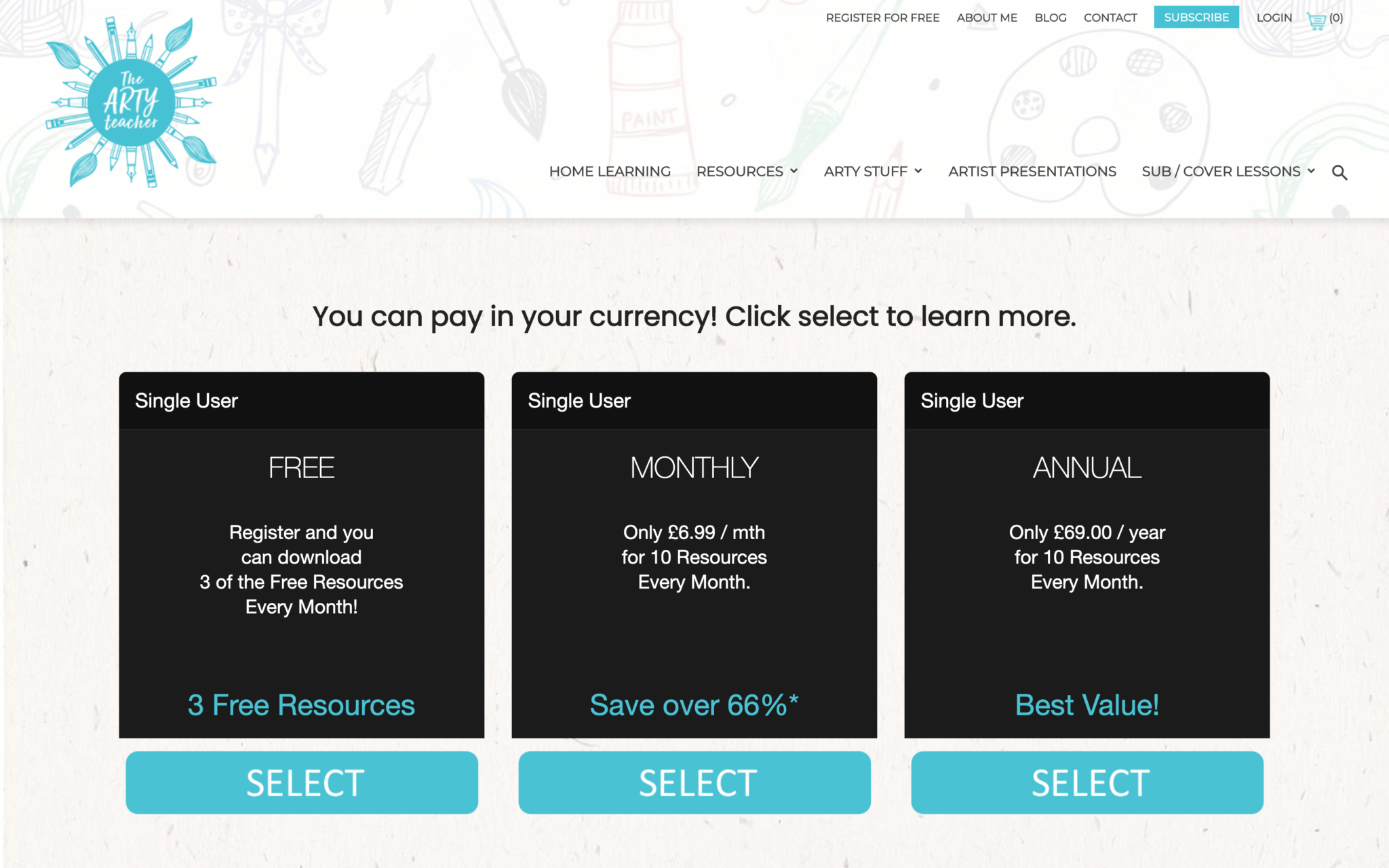 "Initially, I only offered an annual subscription, which was too expensive for some art teachers," she says. "Being able to also offer a monthly subscription has seen my number of subscribers grow."
Sarah says she's working towards having a core of subscribers from every English-speaking country in the world.
"With Recurring Payments, this is a realistic goal," she says.
Other useful extensions
To run The Arty Teacher, Sarah uses a variety of extensions and add-ons to manage everything from product reviews to credit card payments, including:
All Access
Conditional Emails
Currency Switcher for Easy Digital Downloads
Recommended Products
Recurring Payments
Reviews
Stripe Payment Gateway
Sarah says that using the Stripe Payment Gateway extension in particular has resulted in massive revenue growth for her website.
"Initially I just used Paypal. Adding Stripe so that I can accept card payments has meant that I now turnover double in Stripe compared to Paypal each month," she says.
And when it comes to email marketing, Sarah says that the Mailchimp extension has given her useful data she otherwise wouldn't have had.
"I had had no idea that my weekly newsletter was the most valuable part of my marketing strategy," she says. "More importantly, this new data revealed that many of my customers were converting to paid subscribers after receiving my newsletter."
We wrote a whole post about digital product store newsletters over here.
How it's going
We asked Sarah if she'd share some figures with us on the success of her EDD store, and she said that both her turnover and new subscriptions have quadrupled in the past year alone!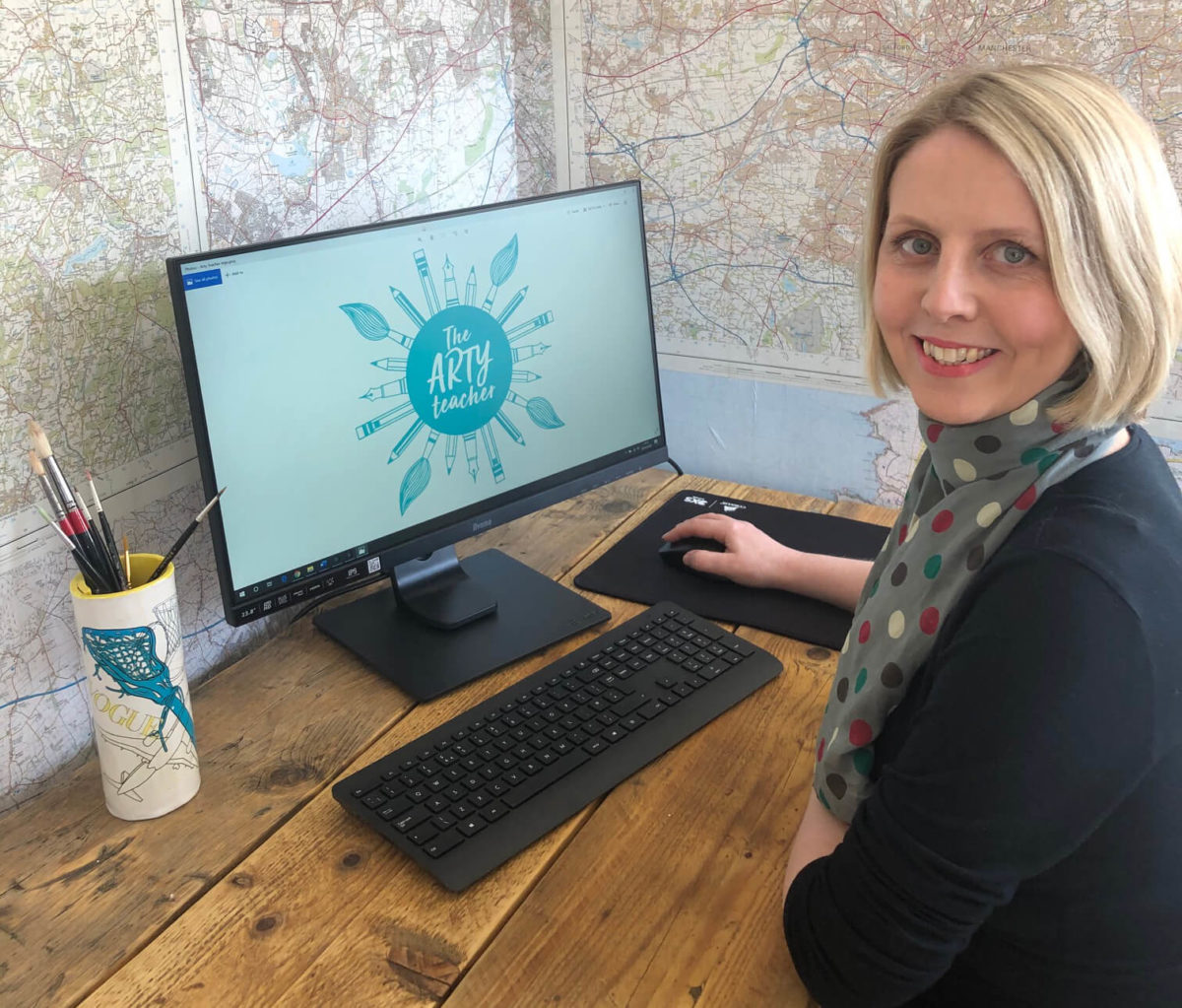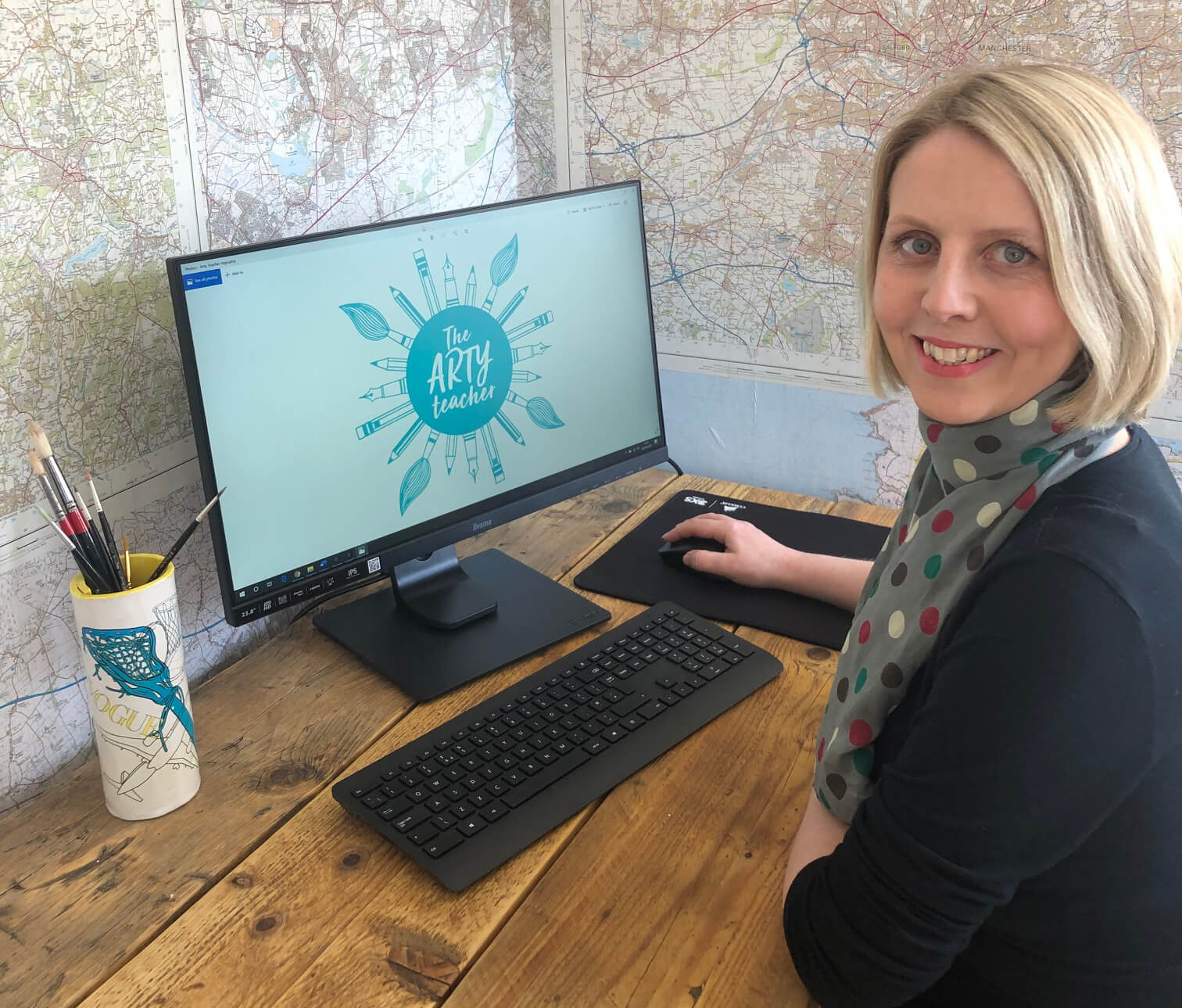 She continues:
"I have more than doubled the traffic to the website comparing this year to last year. I'm delighted to say a massive 87% of annual subscribers choose to let their subscription renew."
And this, Sarah says, is how she measures success.
"It tells me they value the resources and information I have been providing," she says, "and it makes me feel that I am doing the right thing in creating resources that I would enjoy using myself."
The art of work-life balance
For people like Sarah, managing a day job while running a digital product business can mean a lot of extra working hours. Even when things are going well – perhaps especially when things are going well – it requires a concentrated effort to create and maintain a work-life balance.
Often, there's simply not enough time in the day to do everything, and something has to give. If the goal is growth, there may come a time when the digital product business overtakes the day job.
For many people, this is the goal.
"I would like to achieve more of a work life balance by teaching less in the future," Sarah says. "I don't want to stop teaching, but I'd like to devote more time to my website."
It's clear that Sarah is passionate about teaching, and we are glad that EDD helps her monetize her expertise and support art teachers around the world with her products. Selling digital products can be truly life-changing for creators, but the effects can be felt throughout entire communities as well.
More community, more creative outlets, and more lifestyle freedom – that's what The EDDge is all about!
Do you have your own EDD success story to share? Email us at support@easydigitaldownloads.com and tell us how Easy Digital Downloads gives you The EDDge!