---
Want to sell photos online? The demand for high quality stock photography on the web is huge. It's a good way to generate passive income as a side hustle or small business.
In this guide we'll show you how to easily sell photographs with WordPress.
We'll also take an honest look at the challenges and opportunities in the current digital photography landscape. We hope that will help you develop your business plan.
Here's what we'll show you today:
Get Started
Tips for Selling Photographs Online:
---
Step 1: Get WordPress
First, if you don't have a WordPress site, you need to get one. It will likely be the best business decision you ever make.
A WordPress site is your own digital property. To build a profitable business, smart entrepreneurs know you need to own your digital property. Learn more about the pros/cons of selling on other people's websites (marketplaces) below.
Step 2: Install Easy Digital Downloads
The best way to sell your photos with WordPress is Easy Digital Downloads. It's trusted by more than 50,000 websites to sell digital products, like photos, PDFs, graphics, and even software. Next, you need to install the Easy Digital Downloads plugin:

Go ahead and get the premium version of Easy Digital Downloads by grabbing an EDD Pass
If you have never installed a WordPress plugin before, click here to view a step-by-step guide.
Install EDD by clicking Plugins > Add New > Upload.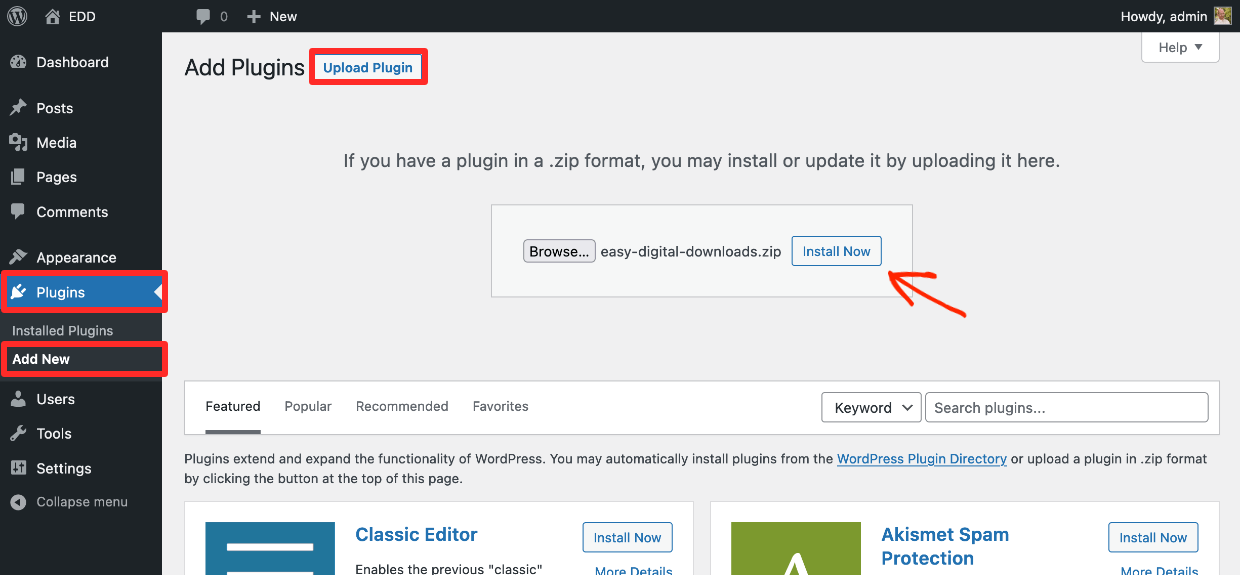 Once EDD is installed, you'll have a new menu item called Downloads. This is where you add photos and manage all things for your new amazing online store!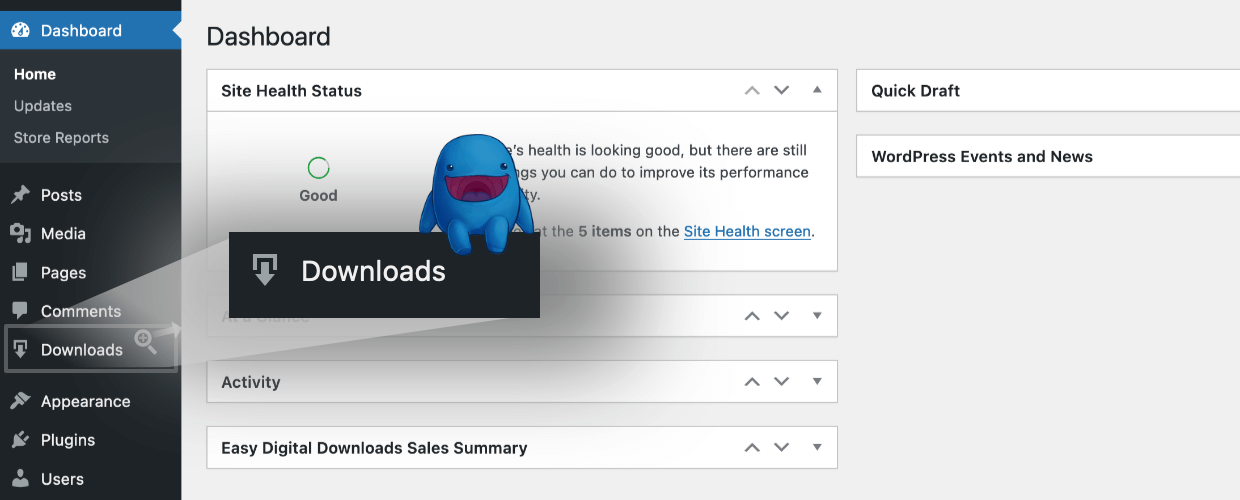 Step 3: Set Up A Photo For Sale
It's simple to add digital photos and start selling them with Easy Digital Downloads.
First go to Downloads and then click Add New up towards the top.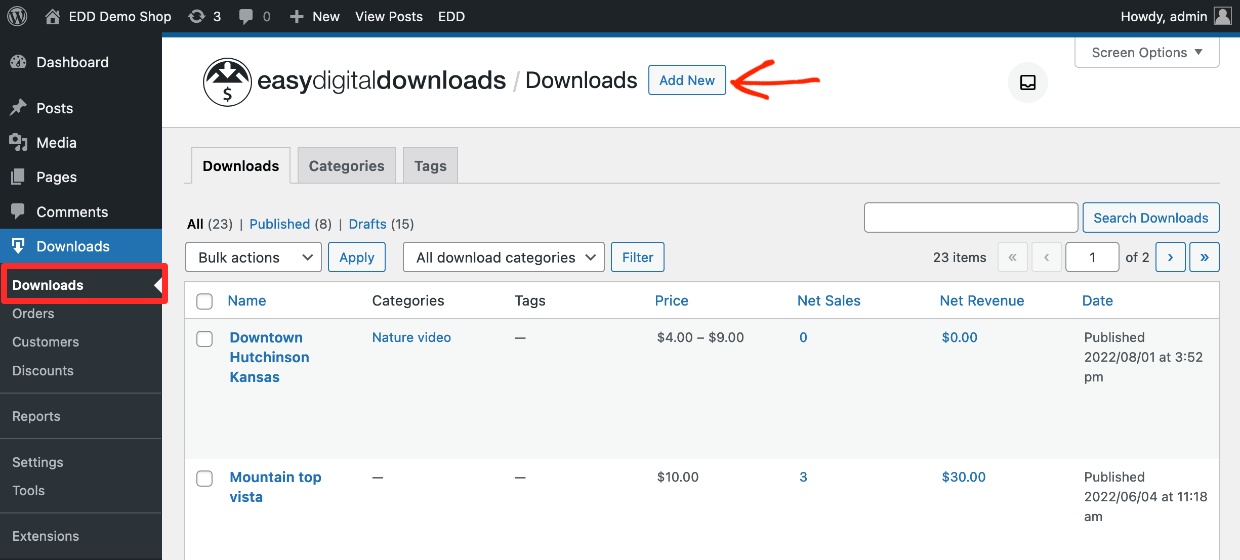 Step 3a
Your download needs 3 key attributes:
A title and description
A preview image (called Download Image in EDD), and
Set a Price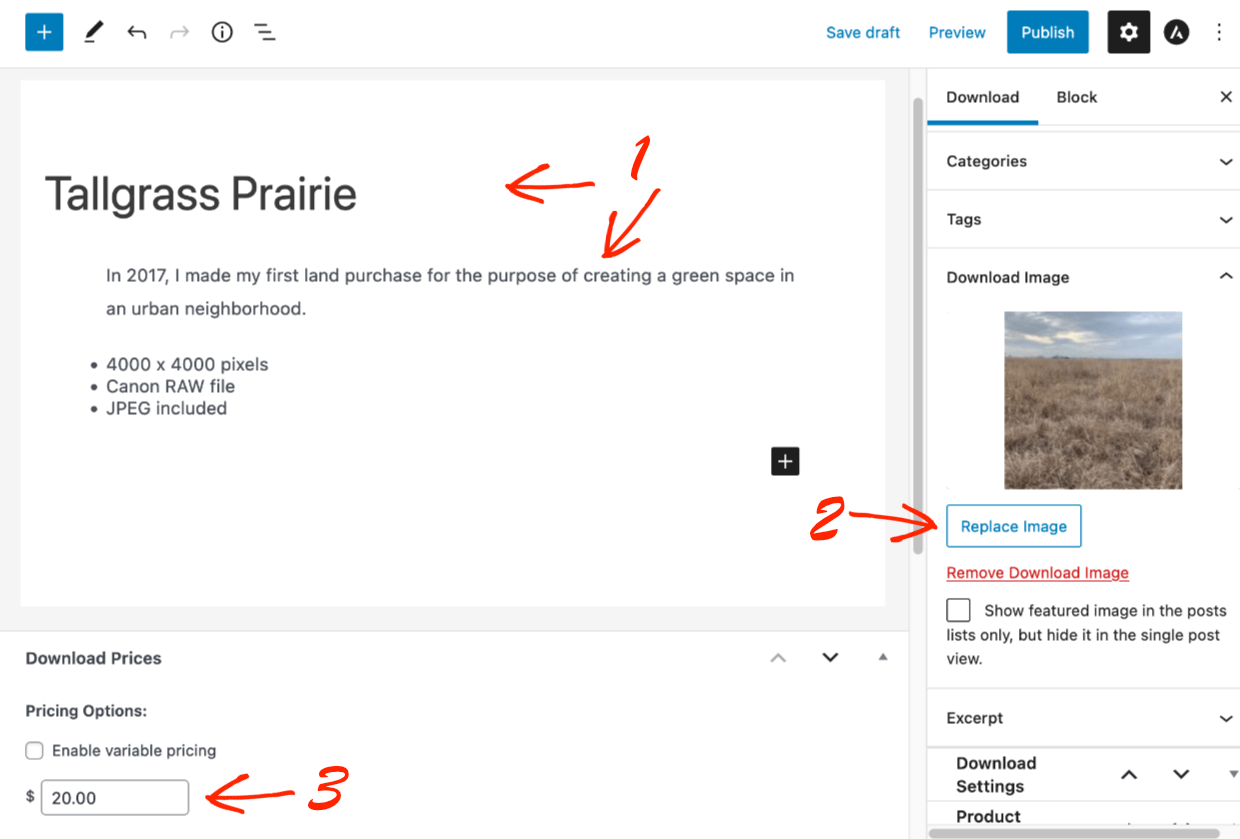 Step 3b
After that, configure the Download Files. In the case of a photo, simply upload the photo with the chain-link icon or Add New File button. The File Name will be created automatically based on the name of your uploaded file. This is the clickable text the customer will get after purchase.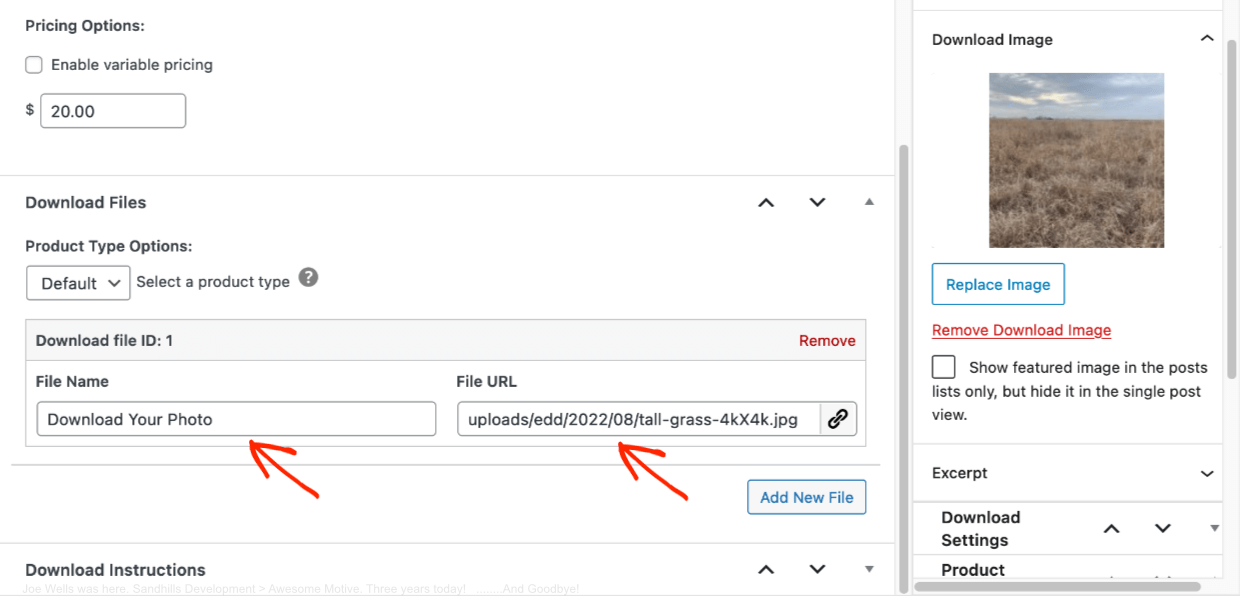 That's it. You're pretty much done. Hit Publish. Leave this tab open for later.
🏔 Have lots of photos to sell? We have solutions.
Step 3c: Set Up A Payment Method
You need a way to get paid by customers, right? We got you covered. In the past you needed to hire a developer or know how to write code. Not anymore. We have many payment gateways built and ready to go.
We recommend using Stripe. You, along with millions of others, will love it for its advanced features and ease of use.
If Stripe is not available in your region, we suggest PayPal or one of our other payment processors/gateways.
Step 4: View The Results
Once you have set up your photo for sale and chosen a payment processor option you're ready to start selling. Let's look at your photo page as the customer will see it.
Go back to the tab where you created your download. Click the View Download button.

Now you're looking at the download page (product page) of your photo as the potential customer will see it. Converting customers click Purchase, then Add To Cart.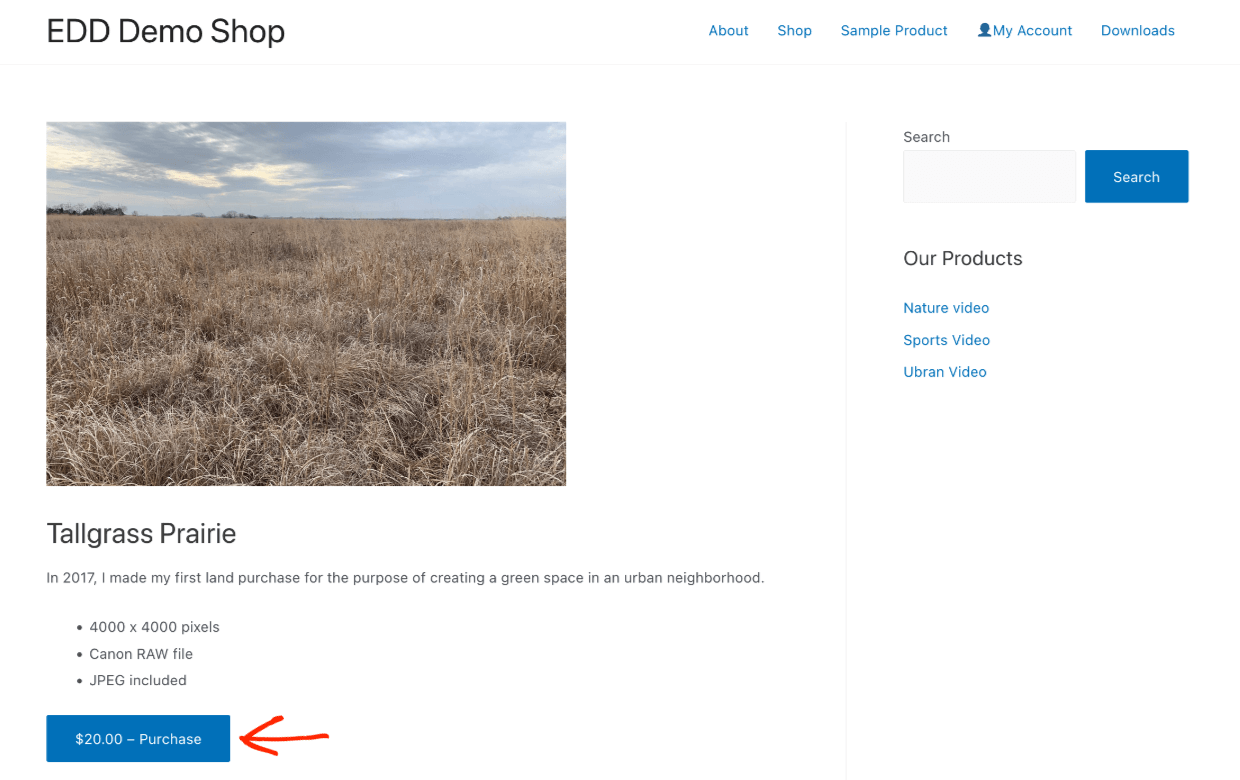 Next they'll land on the shopping cart and checkout page to make a purchase.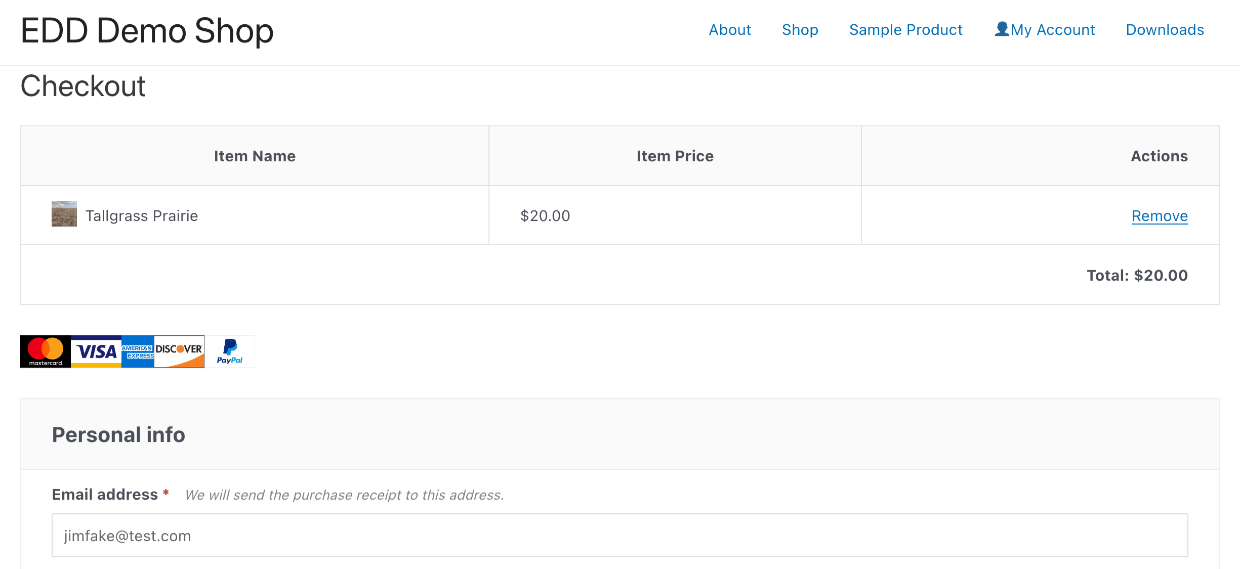 After purchase the customer will be taken to the purchase confirmation page. This page has all the purchase details and a link to the photo.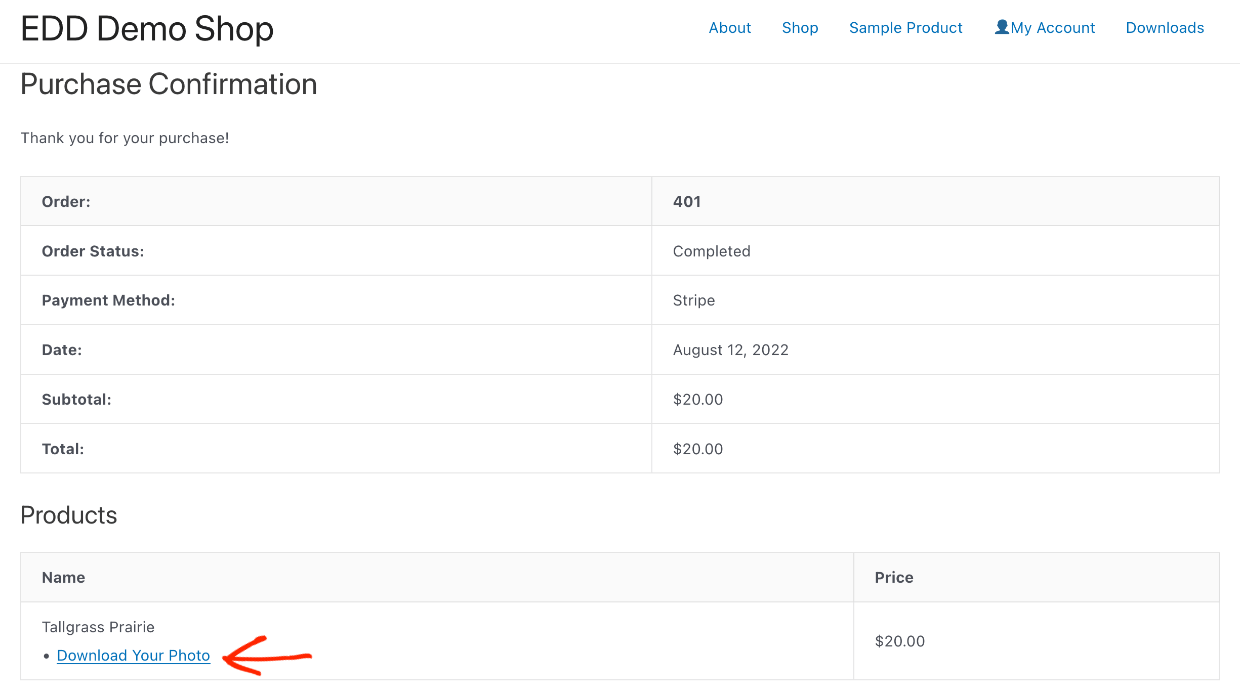 The customer will also get a purchase receipt email. There is also a download link there.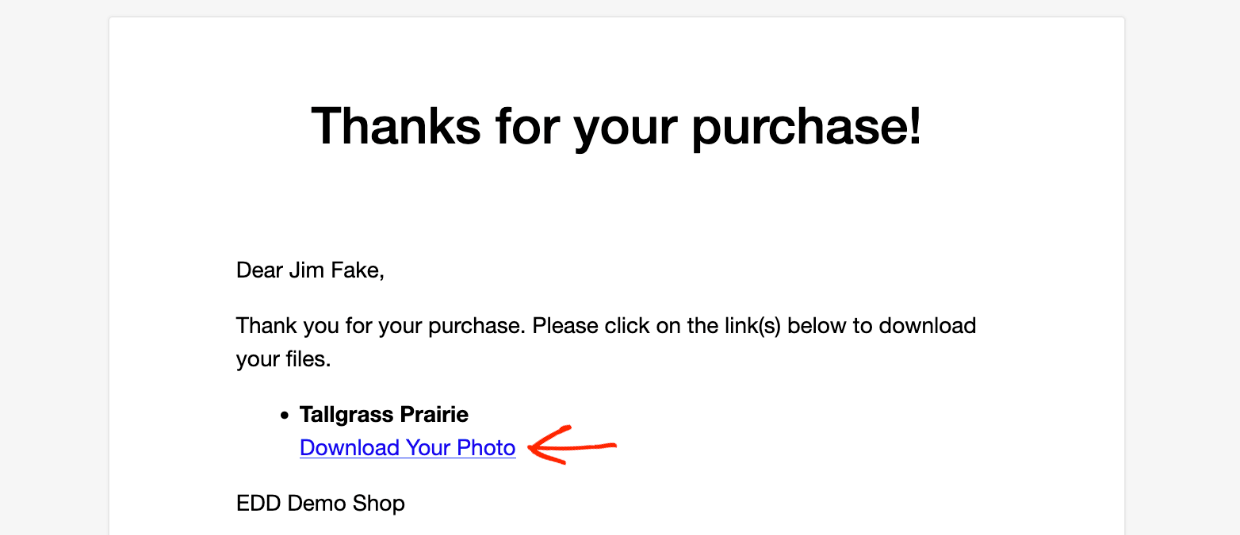 Sample Sites
With Easy Digital Downloads you'll have a full featured online store for selling your photographs. Here are two photo sites using EDD to get you inspired and visualizing the possibilities.
Tools For Selling More Photos
Easy Digital Downloads is purpose-built for selling digital products like photos. We offer some great features you can use to extend your store. Here are great tools for increasing revenue.
Watermarking
One thing you need to keep in mind when selling digital photos is watermarking. Watermarking is when you stamp your logo and words like 'copyright or 'preview' on your photo to prevent unauthorized use.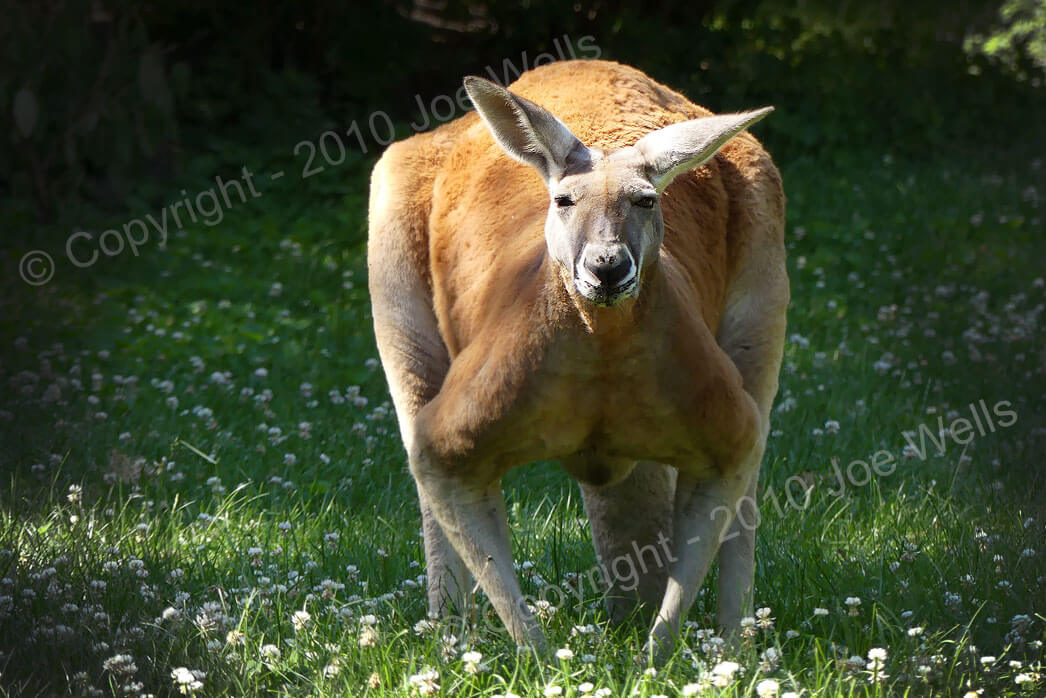 When selling your photos (or images) with EDD, you should put watermarks on your preview images, but not your high quality download images. The download images are what your customer purchases.
You can do this with WordPress or with your photo editing software. Here are some links to help you watermark your photos:
Also, check out this article on ways to prevent photo theft on your WordPress website.
Once you have your EDD site set up you may want to read this Doc with additional details on configuring your website to sell images.
---
Tips for Selling Photographs Online
There are tons of opportunities for selling photos on the internet. It's also a challenging space. Here are tips for success. First, let's look at the market.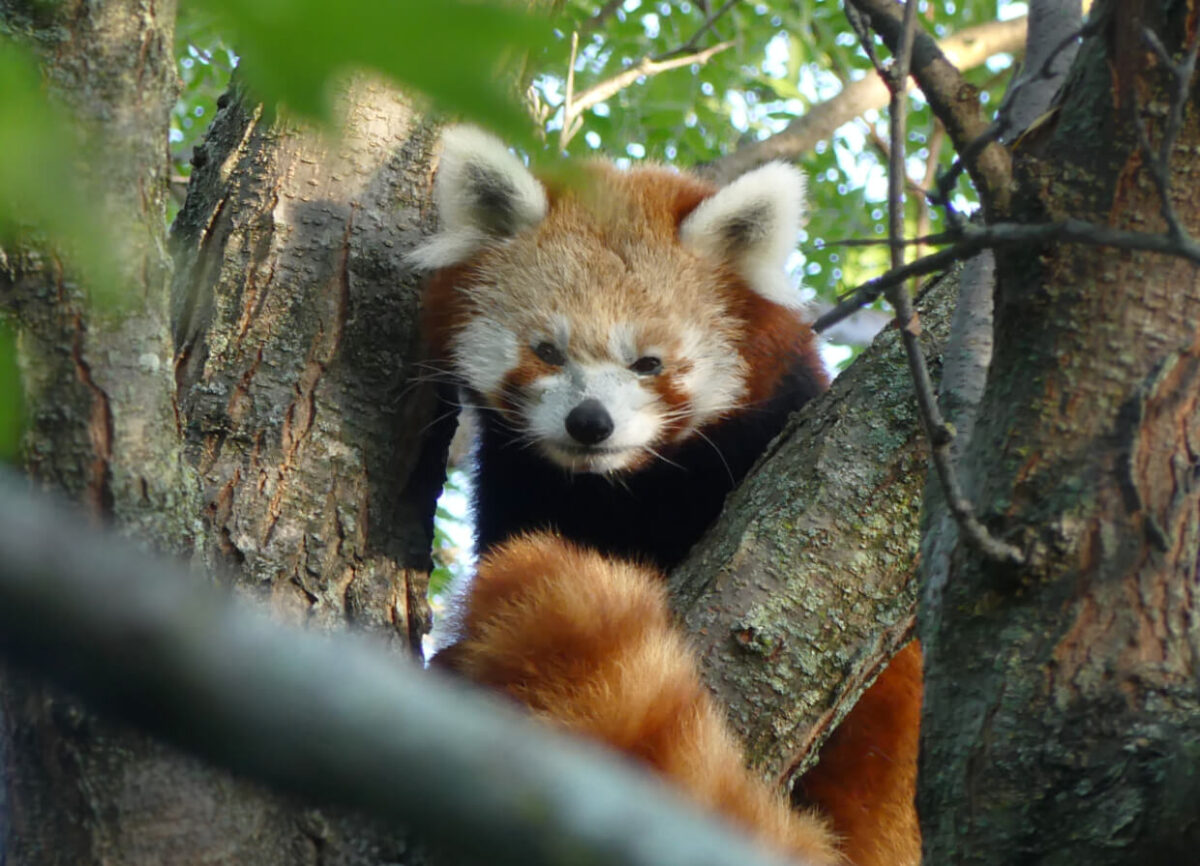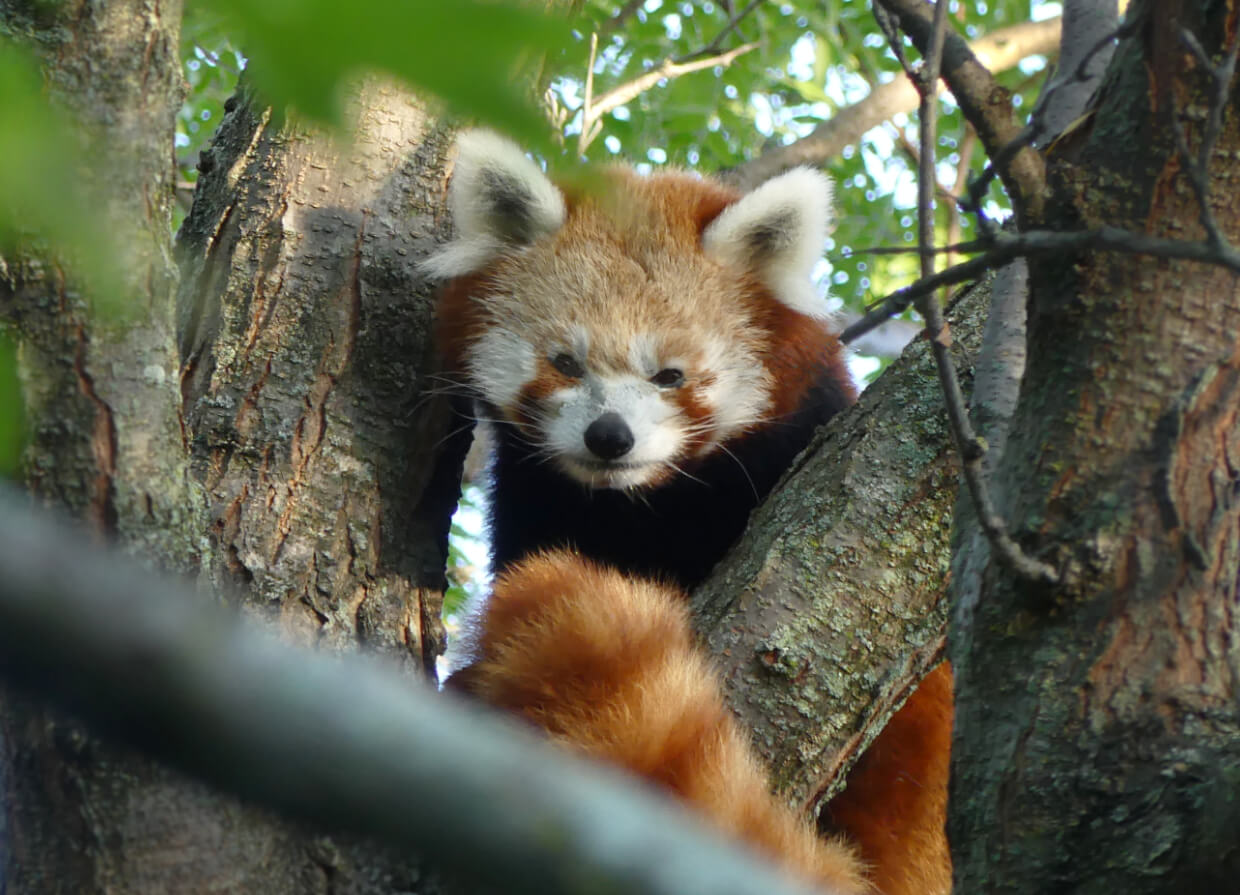 The Photo Market: Challenges and Solutions
There's good news and bad news when it comes to the modern photo market and landscape.
The Good News
The good news is that it's easy to get started. Selling photographs on the web just requires your creativity, a camera (or really nice smart phone) and a computer.
There are many ways to get started today! (Get started with WordPress).
The Bad News
The bad news is…it's really easy to get started. 😉😕
Since selling photographs is really fun and since it's easy to get started, lots of people have got started.
Add to that smartphones, especially the iPhone, have become powerful cameras. A professional DSLR camera may not even be required.
Over the years the technology in smartphone cameras make them capable of capturing professional quality images, even for beginners. So there is more competition.
The market for photographs is really really crowded. When a market gets really crowded, some businesses "race to the bottom". They sell photos for cheaper and cheaper as a way to stay competitive. Customer tastes change fast, it's hard to keep track of what's trending.
The Challenges
If you're just starting out you might find yourself stuck between two challenges:
You want to get traffic to your own website where you can sell your photos at the highest possible price. This way you can build a profitable business.
You want to sell your photos on other websites (marketplaces) that already have lots of traffic. However, there is pressure to price your photos low. This is not a good way to build a profitable business.
The Solution
The best way to build a profitable business is to sell your photos on your own website. With your own website you keep as much revenue as possible. You also have full control of the brand and customer experience.
Building your own website is hard, but there are ways to make it easier.
The best way to build your own website is WordPress. With WordPress you can make a website without knowing how to code. You'll have full control. With WordPress you can control costs and add functionality you need as you grow and only as needed.
Pro Tip: Pricing Considerations
There are many factors that go into how you price your photos. Here are some of the most important factors.
Licensing
Do you want your photos to be Restricted License or Royalty-free?
Royalty-free means the purchaser of the photo can use it however they want and how much they want.
Restricted license means you charge based on usage. The purchaser pays per thousand of prints, or per social media channels used. Enforcing a license has become much harder with the advent of the internet. In the days of print and broadcast, it was easier to organize and enforce licenses.
Subject Matter
If you have people in your photos, you likely need to consider a Model Release. You'll need this whether they are beautifully dressed models posing or normally dressed folks enacting daily aspects of life and business . Any person in a photo, even a passerby on the street, is a "model". A model release is a form or contract you'll need to have people in your photos sign (for free, or for money) giving you permission to reprint their likeness.
This is not likely to be a concern for animal, landscape, and other types of photos not involving individuals.
Exclusive images
You may be able to charge more for your photos if you have them available exclusively on your website or one one marketplace. This has advantages and disadvantages.
You may be able to make more money per photo
You may shrink the size of your market
The exclusivity might drive your potential customers to shop elsewhere, perhaps in search of a lower price
Pro Tips: Build your own marketplace
EDD has a Frontend submissions extension. This allows you to build your own marketplace. You can develop your own stock photography website. You can allow others sell their high quality photos alongside your own.
Creating and selling photographs is fun! Whether you're a growing enthusiast or high-end pro snapping pics full-time, it's a great way to continually hone your craft.
When you sell photographs you also help others. Tons of people need your photos; bloggers, content creators, web designers, social media coordinators, graphic designers and publishers.
You can also pay for new gear. I've never met a professional photographer who thinks they own too many lenses and accessories. Have you!? I could always use more glass!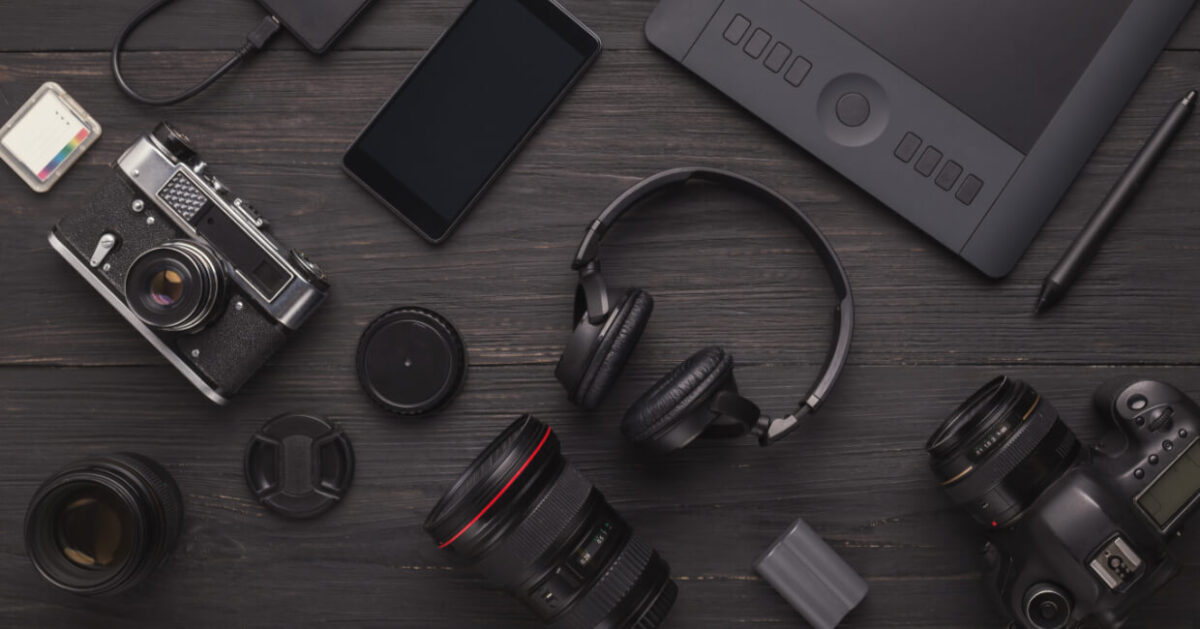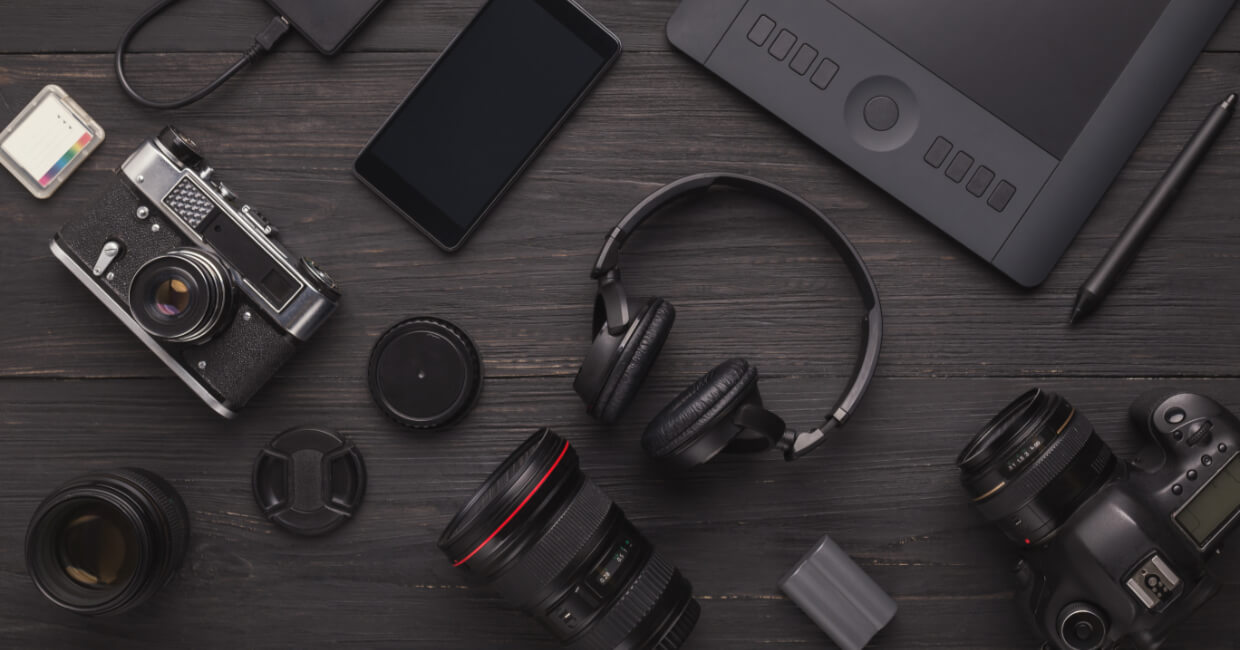 ---
Stock Photo Sites and Disruption
Notable in the early 2000s was iStock Photo. They were a big deal. I worked at a marketing and advertising agency back then and used iStock a lot. They were disruptive because they were the first to sell pretty good photos starting at one dollar each.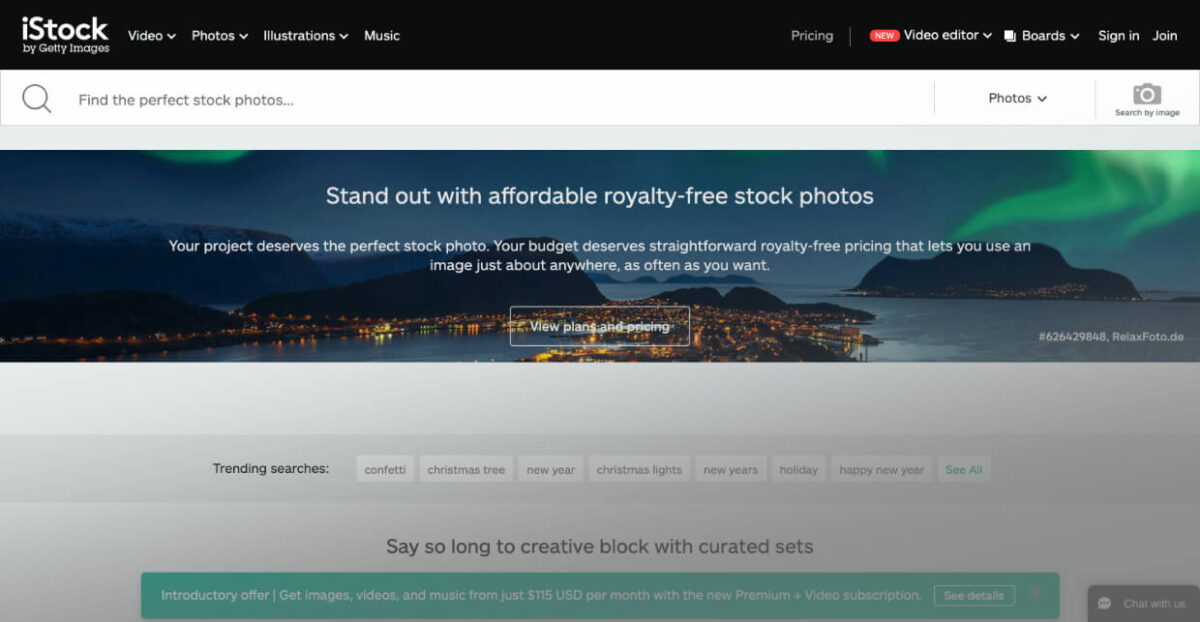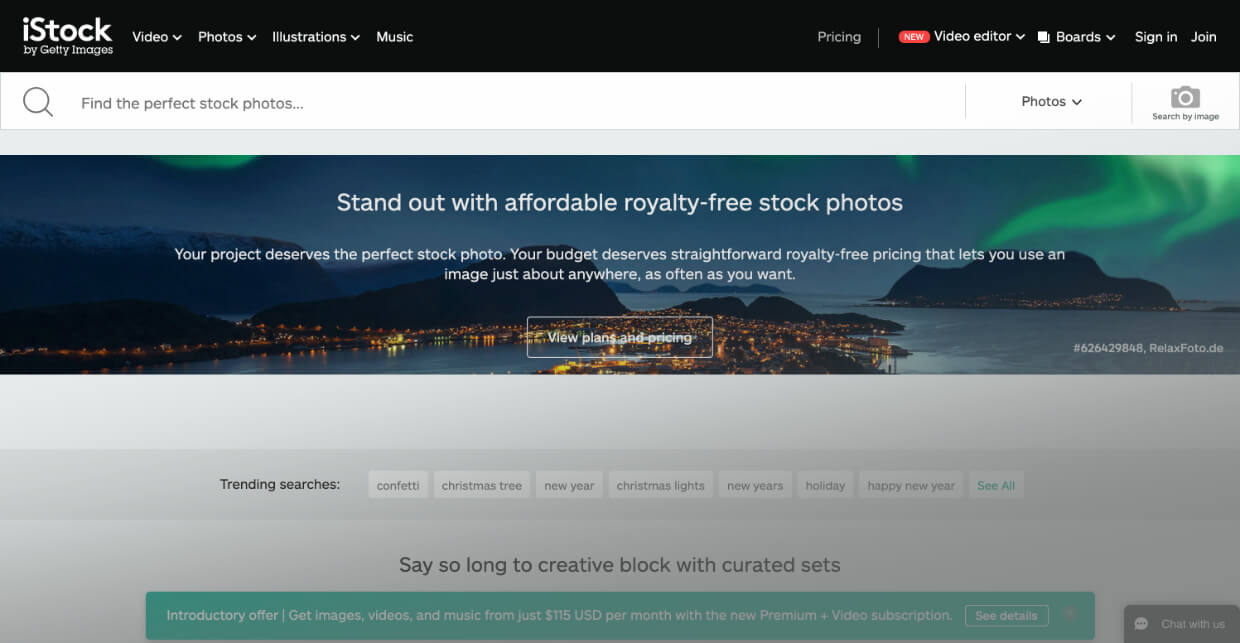 iStock Photo had industry-leading search functionality and the site was easy to use, unlike many of their competitors. Getty images has since acquired them, and their prices have greatly increased.
Now, there are websites that let users download images for free, like Unsplash and Pexels. These have disrupted the world of stock photos as well. It's interesting to note that Getty Images purchased Unsplash in March 2021. It will be interesting to see what happens.
Consolidation and Disruption on Marketplaces
iStock and Unsplah illustrate the fast-changing nature of the stock photography business. There is a lot of consolidation (big companies buying smaller companies). And there is a lot of disruption.
Another large marketplace for stock photos is Adobe Stock. Adobe purchased many other companies, including Fotolia, and recently Frame.io to beef up their platform.
If you are or had been selling stock images on one of these marketplaces or platforms your terms of use and opportunities to make money changed overnight.
This is why we recommend owning your own website to sell photos on. You can even consider a hybrid approach where you sell photos on certain marketplaces that help you grow, while trying to leverage that traffic to increase sales on your own site.
---
Selling Photos on Other Sites: Pros and Cons
Let's look at the advantages and disadvantages of selling your photos on other sites or marketplaces.
| | |
| --- | --- |
| 🟢 PROS | 🔴 CONS |
| It's easier to upload and sell your photographs on a stock photo website or marketplace | No control over anything; the terms of use, the fees and percentages charged, even the owner of the site or name of the brand could change at any moment |
| You can be up and running faster | "Your customers" are not really your customers, they are customers of the stock photo website or marketplaces. |
| There is less risk, because you spend less time and effort getting set up | No direct communication with customers, it's hard or impossible to follow up with these customers and build a following or profitable business of your own. |
| Stock photos websites and marketplaces already get traffic (visitors) | You'll have to pay high fees, both credit card transaction fees and the percentage they take away from every sale you make |
| Stock photo sites might already rank high on search engines (good SEO) | Some sites and marketplaces require you to exclusively sell on their platform only |
| You don't have to maintain your own website (technical stuff and upgrades) | Some marketplaces and sites don't let you set your own prices. This restricts how much revenue you can earn. |
| | You cannot control what other photos they see on your website (competitors, or cultural sensitivities) |
| | You have to take 30, 60, 90 days or more before they pay you. Many platforms have unfavorable payout terms. (Read terms of use carefully) |
| | You may not get paid until or unless you reach a threshold, so you could wait weeks, months or years for payment. (Read terms of use carefully) |
If you want to sell stock photos on other people's websites and marketplaces, below are links to popular platforms.
Some of these sites are called 'microstock sites' in the photography business, meaning they have low prices and open submissions to any photographer.
Stock Photography Sites / Stock Agencies
These links take you to the partner/photographer page where you can look at their terms and sign up.
---
Selling Photos On Your Own Site: Pros and Cons
There are advantages and disadvantages to selling photos on your own site as well.
| | |
| --- | --- |
| 🟢 PROS | 🔴 CONS |
| You have full control of brand, customer experience, pricing, and profits | You do have to build and maintain your own website (WordPress can make this as easy as possible) |
| You can manage overhead expenses, start with free and low-cost tools and upgrade as you grow | It will take more time to get up and running |
| Direct communication with customers and potential customers. | There is more risk because of upfront work you have to put in |
| You keep all your revenue, except for unavoidable credit card transaction fees | Getting visitors to your site will require marketing work (although those selling on marketplaces often find they have to do marketing as well) |
| Get paid right away, if you use Stripe, PayPal, or other commonly used gateways you get paid on all sales usually within 24 hours (or faster) | |
| You can still experiment with selling on other sites and marketplaces, on the ones that don't require exclusivity, if it helps you grow your business | |
| Option to sell other photographer's work on your site (build your own marketplace) | |
| Set your own prices to maximize profits | |
| Sell other related services (photo packages, photo shoots, photo editing, Photoshop actions, brushes, templates, etc). | |
Which Way Do You Go?
Selling photos and making a profit is going to be challenging no matter how you do it.
Most smart entrepreneurs know that it's best to own your own platform. If you have to do a lot of work to get people to buy your photos, don't you want to keep more of the money you earn?
If you like the idea of maximizing profits, and you're not scared to put in a little extra upfront work, you can get started selling photos today with WordPress.

Easy Digital Downloads (EDD) is the best way to sell photos with WordPress. With just a few clicks you'll have a full eCommerce store. You'll get:
Full product management for your photos (upload photos, categorize products)
Protected product files (prevent non-customers from downloading files)
Shopping cart
Flexible checkout options
Customer management
eCommerce reports
Discount codes
Amazon S3 or Dropbox integration
Recurring payments (subscriptions)
Product bundles, up-sells, cross-sells, all access pass
➡️ Get Started with Easy Digital Downloads
---
Conclusion
Ok! Grab your camera and a laptop and start selling photos. You'll love the feeling of helping others with your creative skills. Use EDD to help you start a small business or side hustle.
You can make extra cash or even grow it into a full-time income.
EDD is free to use. But you'll likely want a Pass to add specialized functionality as grow. Sell subscriptions, add product bundles, or integrate with Amazon S3 or DropBox with an Extended Pass. Click here for 50%-off introductory pricing
We have tons of resources for digital creators like you. What do you want to learn about next?
Thanks for reading! Be sure to follow us on Facebook and Twitter for more WordPress and digital creator tips.