Want to make money online by sharing what you are already good at doing? You can easily convert your skill, passion, or hobby into a digital product. In this article we'll show you 10 simple digital product ideas to get started on right away!
We'll also show you how easy it is to (and why you should) sell digital products with WordPress.
Challenges and Opportunities
The business world has moved online more than ever. Remote work is more normal than it was. Zoom meetings are as normal as phone calls. And eCommerce has grown faster than ever before.
There are countless ways to help others with these challenges. You can share your creativity and skills in the form of digital products that you sell online.
☁️ Your online product is needed more than ever at a time when people are forced to be online more than ever.
10 Simple Product Ideas
Here is our list. Click to skip down to the one that most interests you or keep on reading and scrolling.
Canva Templates
Canva is an online design app. It empowers anyone with a web browser to create beautiful designs.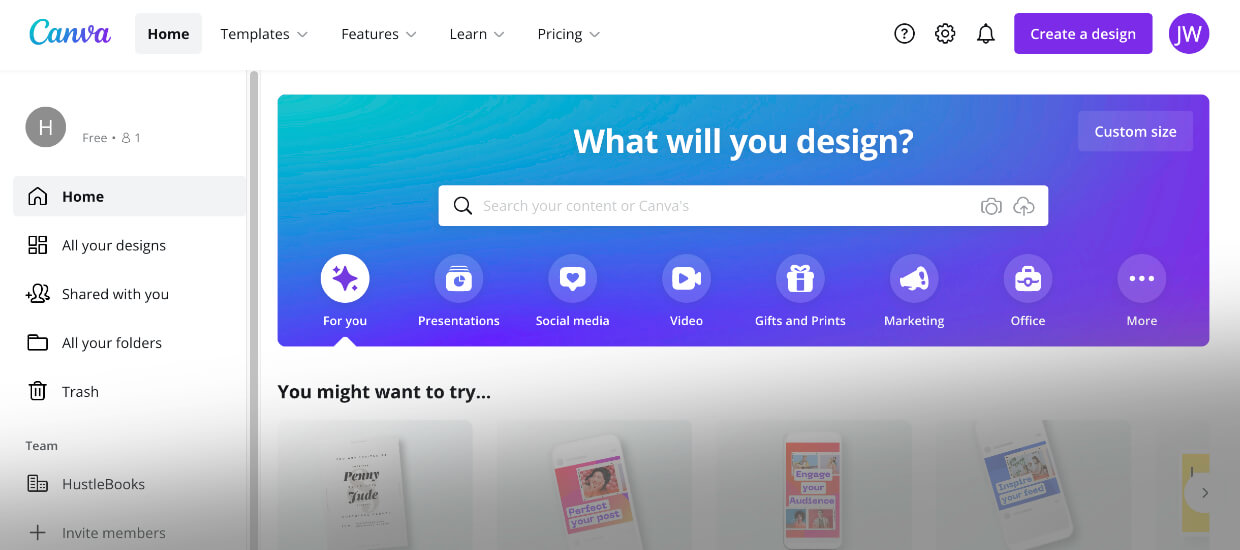 Canva is growing really fast. It has more than 50 million users. This makes it a huge market for graphic templates.
Need evidence Canva is growing fast and disrupting the graphic design world? Adobe launched a competing product in 2021 called Adobe Creative Cloud Express.
All you need is a free Canva account and some creativity to help others with your design templates. It's a great way to generate passive income with no overhead expenses.
Check out our full tutorial on selling Canva templates. It's got everything you need to know about getting started for free!
Affinity Design and Photo Templates (And Others)
When designers think about selling graphic design templates, they tend to focus on Adobe products. This is for a good reason, Adobe Photoshop, Illustrator, AfterEffects, and the other Creative Suite apps are very popular. They are an industry standard.
So you should sell design templates for Photoshop, Illustrator, AfterEffects and other Adobe apps.
But there is another company called Serif that makes three award-winning graphic design apps. Consider not overlooking them. These three apps are growing very popular very fast.
Affinity Designer – A vector design app comparable to Adobe Illustrator. Unlike Illustrator it can also work with pixel-based graphics all in one app.
Affinity Photo – A pixel-based graphic and photo editor comparable to Adobe Photoshop. Similar to Affinity Designer, it has a lot of vector capabilities right inside one app.
Affinity Publisher – Serif's newest app that is comparable to Adobe InDesigner. It's a powerful page layout app for print work like magazines or books.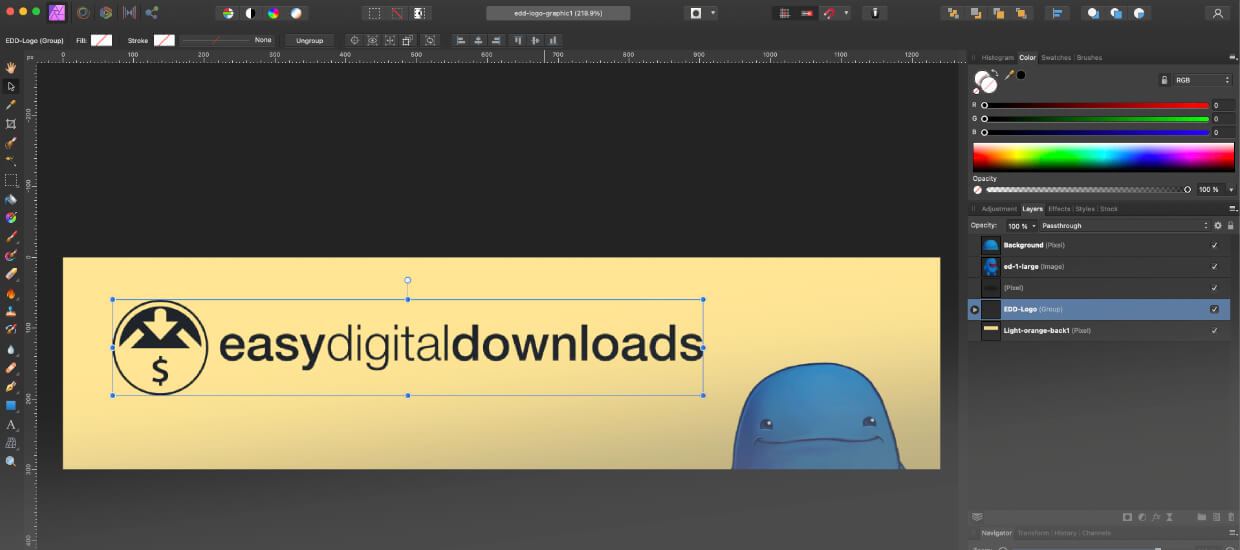 Many designers and software critics agree that these three apps are WAY cheaper than Adobe apps, yet, in most ways just as powerful as Adobe.
The more design apps your graphic templates support, the more money you are likely to make.
Great news, you can open, edit, and save many popular Adobe file formats in the Affinity Apps! Click here to learn more about file formats in our article about selling graphics and digital art.
Other Design Apps to Consider
There are three other design apps you could consider making templates for. These three apps are vector graphic apps. They are focused more on building wireframes, mockups and prototypes.
Some call them User Experience (UX) design apps.
A Tutorial or Online Courses
You can help others and make money by teaching. Tutorials and online courses make great digital products. In fact, during the pandemic, they have become one of the most profitable digital products.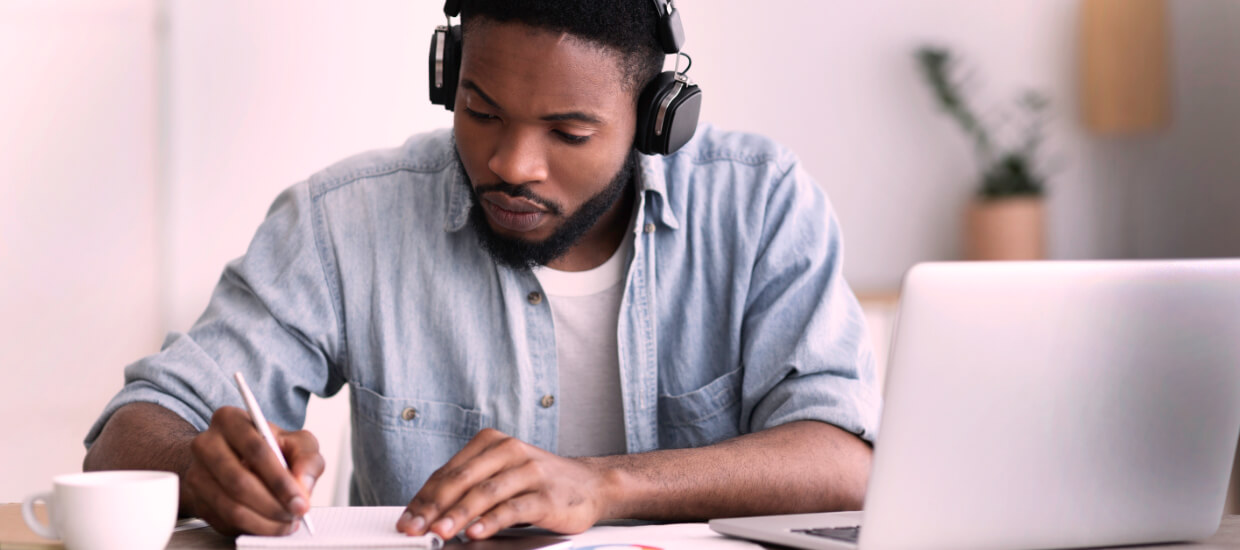 You may be thinking that you are not a teacher or professor. But that's not really true.
The internet is all about niche or specialized learning. And you have some sort of specialized knowledge. You know something valuable that you can teach step-by-step better than someone else.
What are you passionate about? What skills do you have? Have you learned something valuable that someone could use at work, or play, or in their hobby? Sure there is!
Creating a tutorial could be as simple as creating a detailed blog post. Or you might want to record a video tutorial with yourself and a slide deck.
Once you create several tutorials or online courses you can consider turning your site into a membership site and selling access to content with a subscription.
eBooks
eBooks make great digital products. eBooks are easy to read on multiple devices and oh so portable.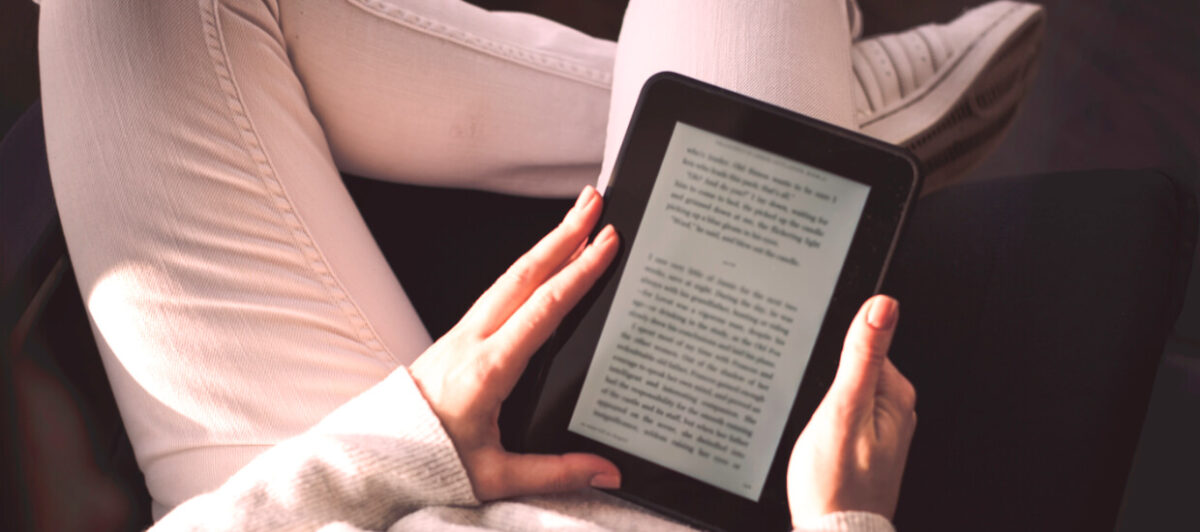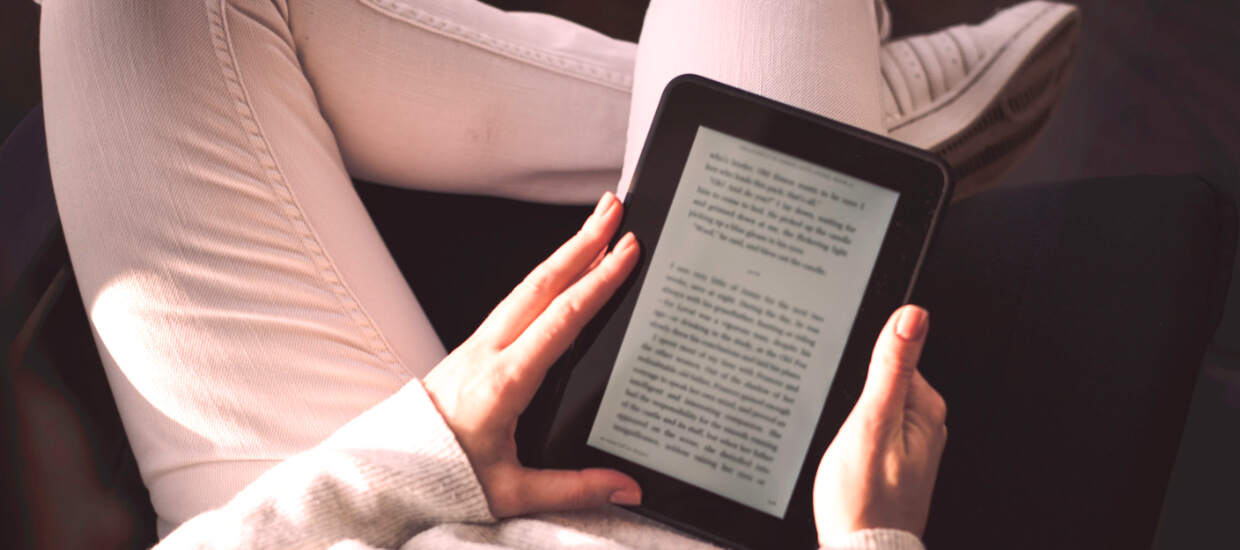 Entrepreneurs and beginners on an endless range of topics are always looking to learn new things. You can meet this need.
Just check out our post about selling them here.
If you have passion for a certain subject, you can create an eBook with very little; All you really need is access to a computer with a word processor.
eBook Ideas and Topics
Fiction
Nonfiction

Do it yourself (DIY) books
Recipe books
Cookbooks
Reference books
Travel guides
Blogger guides
Social media guides
Video game guides (or cheats)
Biographies
Commentary
Creative nonfiction
Critique
Essays
History
Journalism
Law
Manuals
Manuscripts
Memoirs
Philosophy
Poetry
Religion
Reports
Self-help
Scientific writing
Songbooks
Textbooks
Often, eBooks are sold in EPUB or PDF format, but you can either export your book in PDF format using your word processor (you can even do this with Google Docs), or you can use various online conversion services to convert it to EPUB or PDF.
If you decide to sell your eBook on a popular marketplace like Amazon, you will have specific file type requirements. If you self-distribute, PDF is a safe bet, although you might consider offering multiple formats.
eBooks might seem a bit boring if you think about the different, more eye-catching types of media out there (such as video), but the reality is that they continue to sell year after year!
If you're unsure as to whether you can create an eBook of your own, try sitting down and brainstorming topics. Then, do some research to see what kind of competition you have and the pricing they're using.
You can also create a short eBook (or PDF guide) as a lead magnet if you're trying to create your own store based on a different digital product type!
Stock Photography
If you have a DSLR camera – or even just a smartphone with a high-quality camera – you can create and sell stock photos.
Stock photos aren't always fancy, either. People buy them for all kinds of different purposes; you never know what might sell!
For example, Shutterstock has put together this curated collection called "Empty Spaces", which showcases several photos that were taken on public transportation, at an empty park, and in a deserted parking garage:
The moral of the story? If you have an eye for photography, you can capture something that seems ordinary like an empty bus and sell it as a stock photo. What makes a high-quality photo is in the eye of the beholder. Bring your unique perspective.
We actually wrote a whole post about selling photographs, so check it out for more information on things like pricing, ongoing revenue, distribution, and licensing.
A Document or Document Template
Know your way around a word processor? Spreadsheets? Then you have everything you need to create a document or document template for sale.
Even people who don't have internet access or computers at home can use library computers to create using Google Docs or Google Sheets – and it's 100% free!
It goes without saying that documents are some of the cheapest and easiest types of digital products to make. In fact, people selling them account for nearly 11% of our audience at EDD.
Are you good at formatting resumés? Sell a resumé/CV template. Are you a musician who is good at notation and charting? Sell sheet music.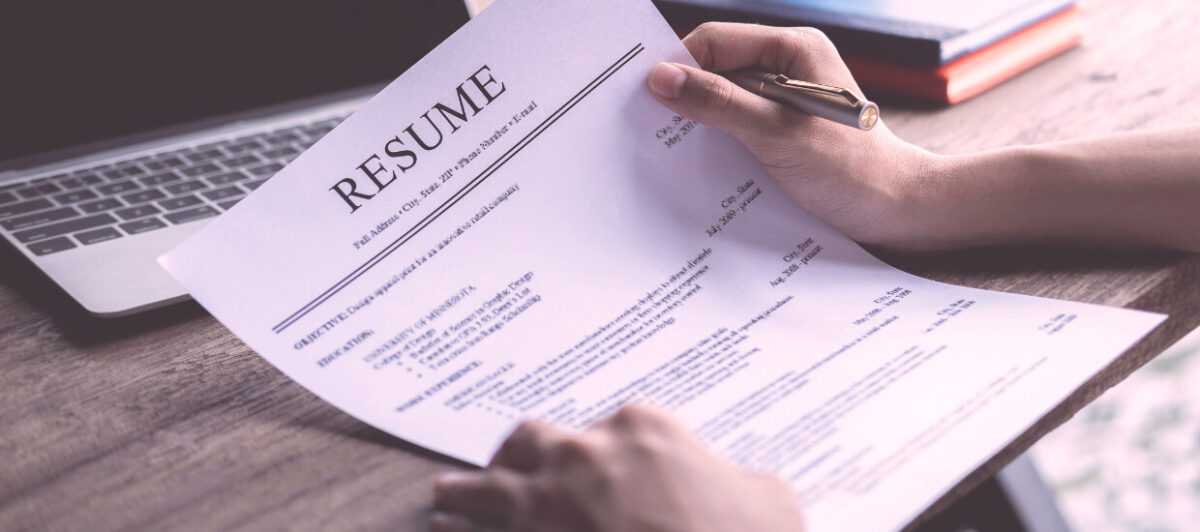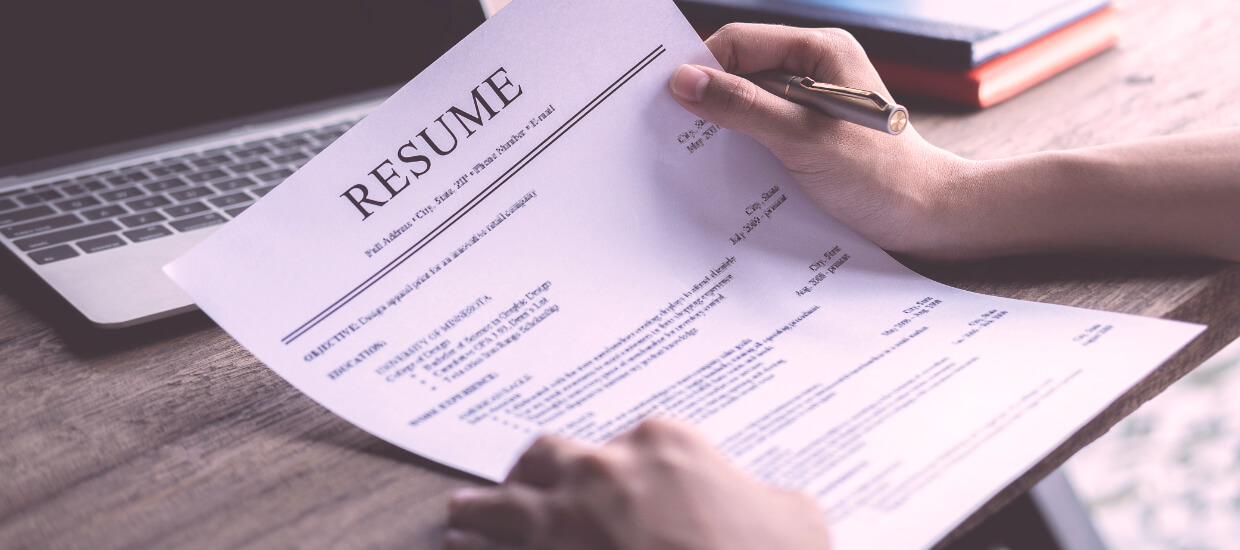 Do other people regularly ask your advice about a certain topic? Write a report or how-to guide. Do you carefully track things like your budget, expenses, or fitness progress? Make a spreadsheet template.
Document Ideas and Types
There are tons of document types you can sell. In our post The definitive list of digital products you can sell, we outline some ideas, including:
EPUB documents

Case studies
Informational pieces

Live documents

Google Docs
Google Sheets

PDFs

Blueprints
How-to guides
Manuals
Manuscripts
Printable documents

Activities
Guides
Planners
Lists
Signage
Stationery

Recipes and nutrition guides
Reports
Sheet music
Quick-start or "101" guides
White papers
Workbooks

Presentations
Spreadsheets

Budgeting worksheets
Contact lists
Data sets
Formula worksheets

Templates

Business and legal documents

Contracts
Company policies
License agreements
Privacy policies
Terms and conditions

Content / web copy
Journaling
Professional templates
Resumes / CV templates
For more information on selling documents, check out our post about it over here!
A Productized Services
If you already do freelance work or you have specialized skills that you can use to make side income, productized services are a good way to go.
Productized services are services that are sold as products. For example, the difference between a copywriting service and a productized copywriting service is that the productized version is sold as a "product", or "package"; it's something that the customer can select to buy on your website just like a normal digital product – as opposed to offering services "for hire".
Often, productized services are really just freelance services that are sold as packages and fulfilled by the service provider. However, the business model streamlines the experience and makes it easy for customers to submit orders and receive a digital product without the back-and-forth of negotiation.
In short, you get to run a digital product store instead of hustling for clients. It's worth noting, however, that some of the most successful productized services are born from building a customer base with freelance client work first.
If you already offer services, you can easily transition to the productized services model!
Productized Service Example
A great example of a productized service is Cover Art Factory, a website where customers can buy pre-designed or custom-designed cover art for their music projects: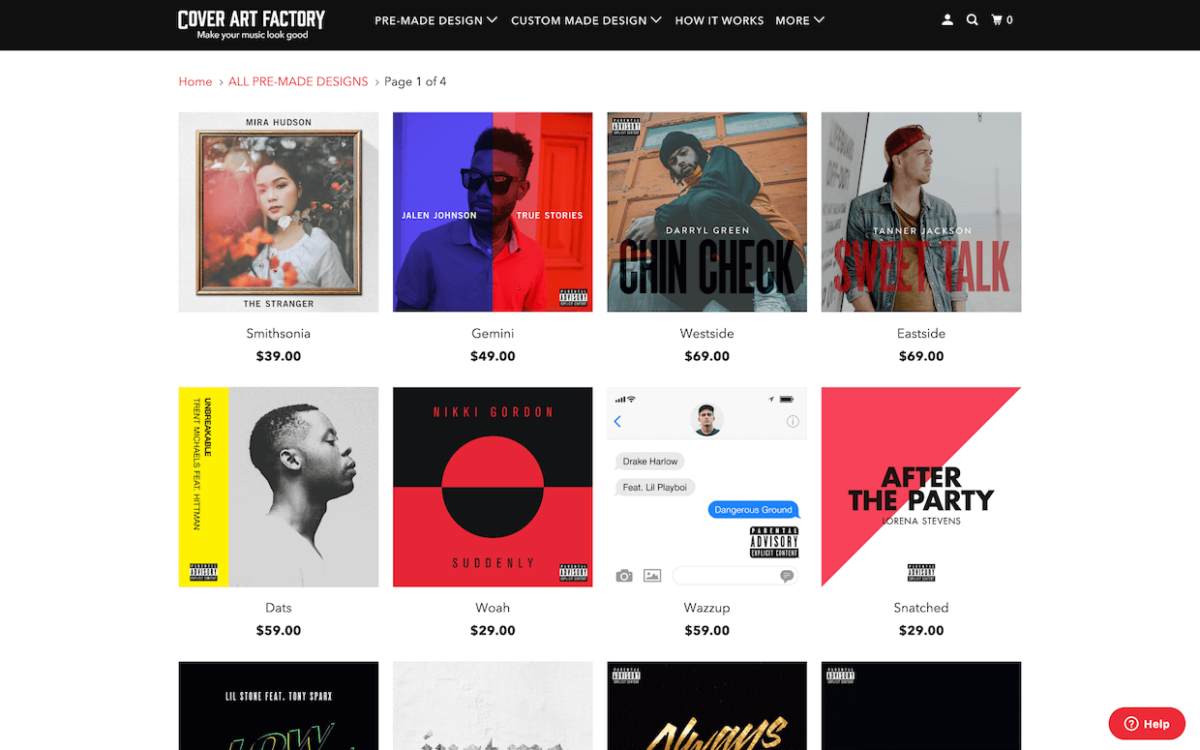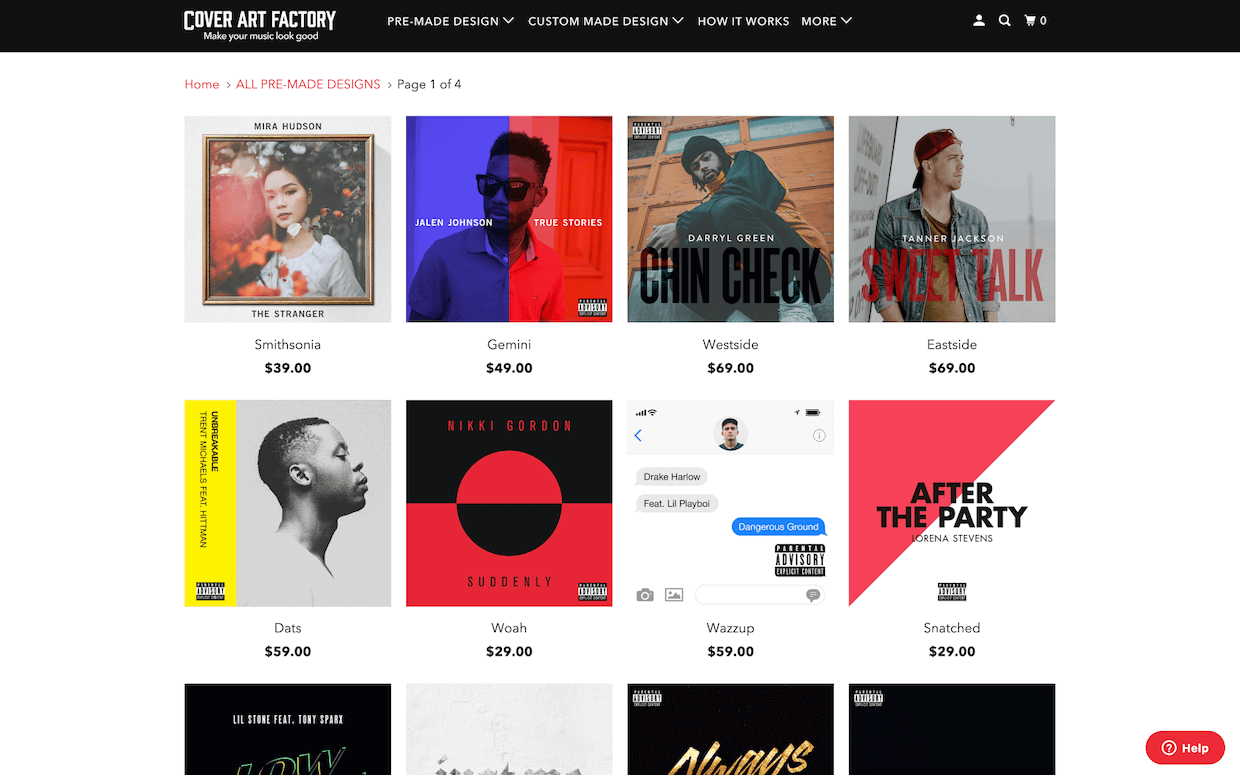 Graphic designers have been offering this service for years, but Cover Art Factory turned it into a productized service business, and a digital product store. Customers still have the option of choosing custom-made design, but everything is "productized" – that is, sold as a product.
As mentioned with documents, sites like Fiverr and Upwork are great places to try out and fine-tune your services before launching your own website. But, if you're ready to create your own digital product store, we have a wealth of information to help you out, including posts about common mistakes to avoid, pricing, accepting credit card payments, the anatomy of a digital product website, and much more.
We also wrote a post about selling services, and much of the information included can be applied to productized services, too.
An Audio Sample Pack
Behind a lot of the music we all listen to on a regular basis is an often overlooked industry: Soundware. Audio sample packs and synthesizer presets are types of soundware that are great examples of niche digital products with a hungry audience that is always on the lookout for new sounds and inspiration.
But – whether you have musical expertise or not – you, too, can create audio sample packs! Here's why:
Audio samples don't need to be musically impressive to sell. A lot of producers are looking for unique sounds, or common everyday sounds that can be manipulated or inserted into their productions in unique ways.
Sound effects and long recordings of ambient environments can be created with zero musical experience. Ever recorded audio on your smartphone? The quality is surprisingly good. iPhone voice memo recordings are – quite frankly – good enough for these purposes.
You can also buy a portable field recorder for under $100, if you want to take it up a level!
If you do have musical know-how, consider creating and selling things like instrumental samples, vocal samples, more complex samples that combine multiple sounds, and music loops.
Audio Equipment Tips
In terms of equipment, you can set yourself up with a condenser microphone and USB converter for under $100 combined. Of course, an industry-standard audio interface (another $100+) is ideal instead of a converter if you can afford it, but the point is that you can really get away with very little if you want to get up and running on a low budget.
In fact, I used an M-Audio Nova condenser microphone (less than $100) and an Icicle XLR to USB converter / mic preamp (less than $50) to create an audio sample pack that generated thousands of dollars and continues to sell every month. Was the quality absolutely perfect? No. Did customers love it? Yep!
Plus, free software like Cakewalk, GarageBand, or Audacity is really all that you need to record and export audio samples.
The market for audio samples is huge. Think of all the places where they can be used: podcasts, audiobooks, radio shows and commercials, as well as in videos for streaming or YouTube.
4k Drone Footage
Just like stock photos, stock videos are big sellers in the digital product marketplace. However, drone footage in particular has a competitive edge, quite simply because not everyone has a drone.
Plus, it's an in-demand type of footage for all kinds of video production projects, large and small. In fact, many big companies actually purchase drone footage from independent creators, or license it from stock marketplaces like Getty Images, Shutterstock, or Adobe.
If you already have a drone license and an aerial camera drone, you've got everything you need to create and sell drone footage. If you don't, you can always rent a drone for this purpose!
Here are a few popular types of drone footage you can capture:
Nature footage such as coastlines, forests, and mountains
Urban city landscapes, including infrastructure, architecture, and industrial footage
Travel locations
Sports events
If you already have a drone for fun, you could be making side income doing the same thing you're already doing! Cool, huh?
A Crowd-Sourced Spreadsheet
Nomad List has grown into a successful membership site, but it all started with one simple crowd-sourced document.
Founder Pieter Levels wanted to collect data that would help inform digital nomads about the best places to live and work remotely, so he called on his Twitter followers to contribute to a Google Sheets spreadsheet that he created:
"I was slightly stunned by the response. Apart from filling in all the data, people started adding columns for different indicators, like level of safety, coffee shop density and LGBTQ-friendliness," Levels says in this post.
It depends on demand and marketing for a crowd-sourced spreadsheet to grow into a large membership site. But it's very achievable to create one and sell it on an online store.
How To Get Started
In the past making your own digital product store was hard. WordPress makes it easy.
The best way to sell digital products with WordPress is Easy Digital Downloads.


👇 Grab Easy Digital Downloads (EDD) and get started for free. You don't have to know how to write code.
Using WordPress and want to get Easy Digital Downloads for free?
Enter the URL to your WordPress website to install.
You'll be in good company. More than 50,000 creators use EDD to sell their digital creations. Build a small business with passive income today!
Don't have a WordPress site yet? No problem, click here for a great article and a special deal on getting started.
Weigh the Pros and Cons
There are lots of eCommerce platforms that allow you to sell online. Each has pros and cons.
Marketplaces like Etsy or Amazon Handmade can be easy to set up. But be sure to look at the fees and cuts they take out of your sales. The more you make the more they keep.

Many of these marketplaces, as well as solutions like Shopify or WooCommerce are not designed for physical products. They were not designed to sell digital products we are discussing here.
With many solutions you'll waste time and expense setting up inventory and shipping functionality you don't need.
Will they find you?
Just because your are on a marketplace, doesn't mean customers will find or choose your product. There are tons of competitors on the site with you. Many find that, despite being on a marketplace that gets lots of site traffic, they still need to do their own digital marketing.
If you have to do your own marketing strategies like sharing on social media, growing an email list, and writing content, would't you rather it all lead your own website where you you can maximize profits?
We recommend selling on your own website with the Easy Digital Downloads plugin. Unlike other e-commerce platforms it's purpose-built to sell digital products online.
On your own website you can control everything: brand, voice, style, and overhead expenses. It's hard to build your own online business on someone else's platform.
Conclusion
Stay strong and stay healthy out there. This global pandemic is tough.
We hope this list of simple digital product ideas gives you some ideas for how to take advantage of the unexpected opportunities that might come your way.
What are you waiting for? Grab an EDD Pass to add features like subscriptions or email marketing to your WordPress site. You can get started now with 50%-off introductory pricing.
Be sure to follow us on Facebook and Twitter for more WordPress information.