---
Do you want to sell Excel or Google spreadsheets online? Go for it! This is a great way to build a business or profitable side hustle. Spreadsheet sales can bring in passive income. Who doesn't want that?
In this article we'll show you how to easily sell your spreadsheets. We'll also look at the market out there for spreadsheets.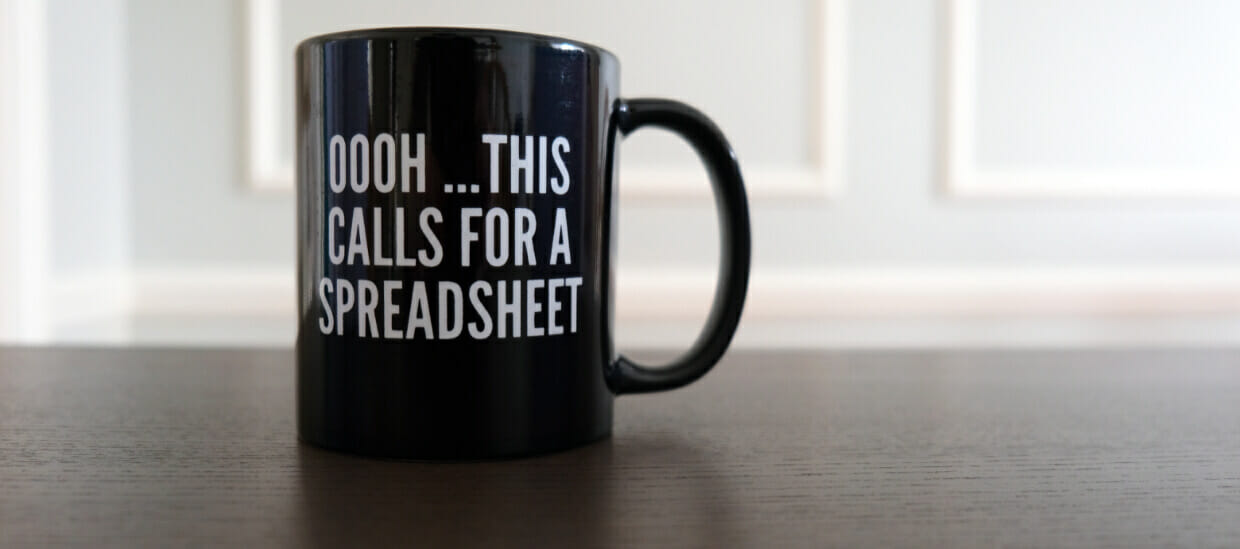 Our spreadsheet article has 3 'rows' 🥁💥. Read on, or skip around:
The Spreadsheet Market

Learn about the opportunities to make money

How to Sell Spreadsheet Templates (And Other Products)

Learn how to sell spreadsheets yourself, with no need to code or hire a web developer

Spreadsheet Tech and Pro Tips

Learn about file formats like XLSX and the various spreadsheet apps
---
The Spreadsheet Market
Some people may think spreadsheets are boring. Others may think it's all about apps and social media these days. But don't underestimate the humble little spreadsheet. Spreadsheets are powerful and still very useful!
Are People Really Doing This?
Yes! Plenty of people think spreadsheets are cool. Even for those who don't think they are cool, still use them. Billions, that's with a 'b', billions of people use them daily or occasionally at their jobs.
People make LOTS of money selling spreadsheet templates and online courses. Microsoft Excel is the most popular spreadsheet app. Also very popular is Google Sheets and Apple Numbers.
😎 You can even be cool on social media by being an 'Excel Influencer'. Here are some of the top ones out there: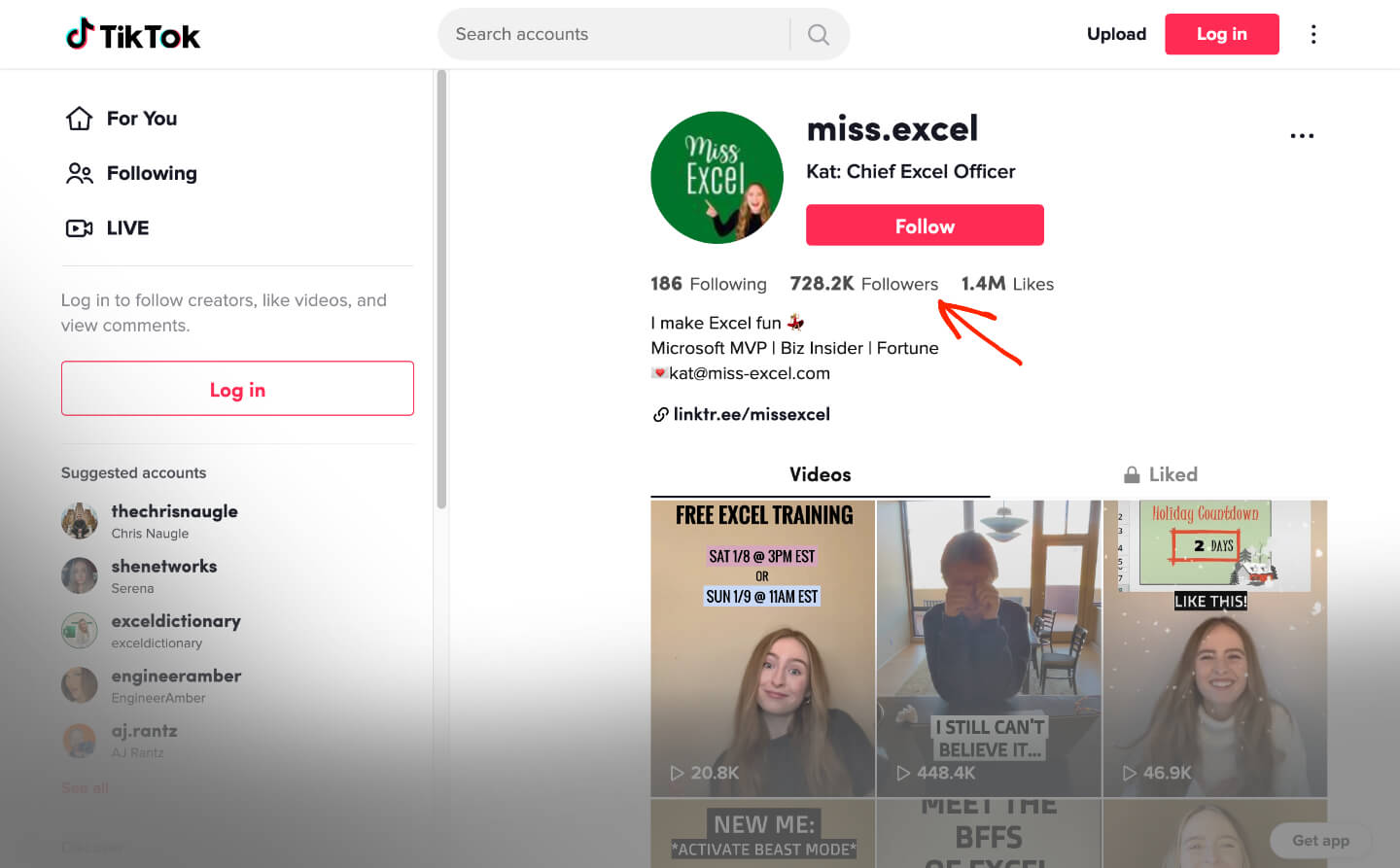 Miss Excel (Kat Norton) is an Instagram and TikTok spreadsheet rock star. Didn't know that was a thing? Yep. Now it is. She's started teaching Microsoft Excel courses in 2020. Word on the street is she makes millions of dollars! 🤯
Spreadsheet Opportunities Abound
Lots of people use spreadsheets at work, even if they don't want to. And, let's face it, spreadsheets are not super easy to use, at least not for advanced work. So there are plenty of opportunities to sell Excel or Google spreadsheets and do spreadsheet training online.
In addition to the growing popularity of Excel Influencers, there are growing online marketplaces for spreadsheets. Spreadsheet Nut is an online marketplace dedicated to spreadsheet templates. And the popular hand-crafted goods website Etsy has a very large spreadsheet ecosystem.
We'll talk about the pros and cons of platforms and marketplaces below.
Spreadsheets Are Important
There are limitless ways to get things done with spreadsheets. Smart entrepreneurs, marketers, data scientists, and even creatives of all types know the value of a good spreadsheet.
What can you do with them? Anything you can imagine:
Store and track website analytics
Manage expenses
Bookkeeping
Keep track of customers
Organize customer surveys
Analyze complex datasets
Track goals
Organize your sneaker collection
Mange donations
Organize your fantasy sports team
Evaluate employee or freelancer productivity
Rank players for video game or esport tournaments
Project management
Organize a film shoot
There is no limit to the ways you can use spreadsheets to store, compare, analyze, organize and utilize information. They help you understand and use numbers in a way that would be impossible without them.
They are an essential business tool. The CEO of Microsoft has recently said that Excel is the most important product Microsoft ever made.
Spreadsheets Are Custom Software
We have so much great software at our fingertips. We use apps every day. The apps on our phones, tablets, computers, and even our TV.
Most of the software we use every day makes use of a database. Spreadsheets basically are databases. Simple and small databases. This makes them, in many ways, custom software in their own right.
Anyone working with technology or the internet is, or likely will be, working with spreadsheets. The market is likely to continue growing.
Spreadsheets Are A Go-Between
Spreadsheets organize data. They can often feed data from apps or pull data from apps.
You can use automator tools like Uncanny Automator, Zapier, or IFTTT to pull data from or put data into a spreadsheet. Tools like these are on the rise, being used to automate business processes.
Spreadsheets are the backbone of automation. Just about every business is trying to do more and more automation. So the market for templates and training will almost certainly grow.
CSVs and TSVs
Microsoft Excel spreadsheets, Google Sheets, and Apple Numbers documents can all import or export data as CSV or TSV.
CSV – Comma-separated values
TSV – Tab-separated values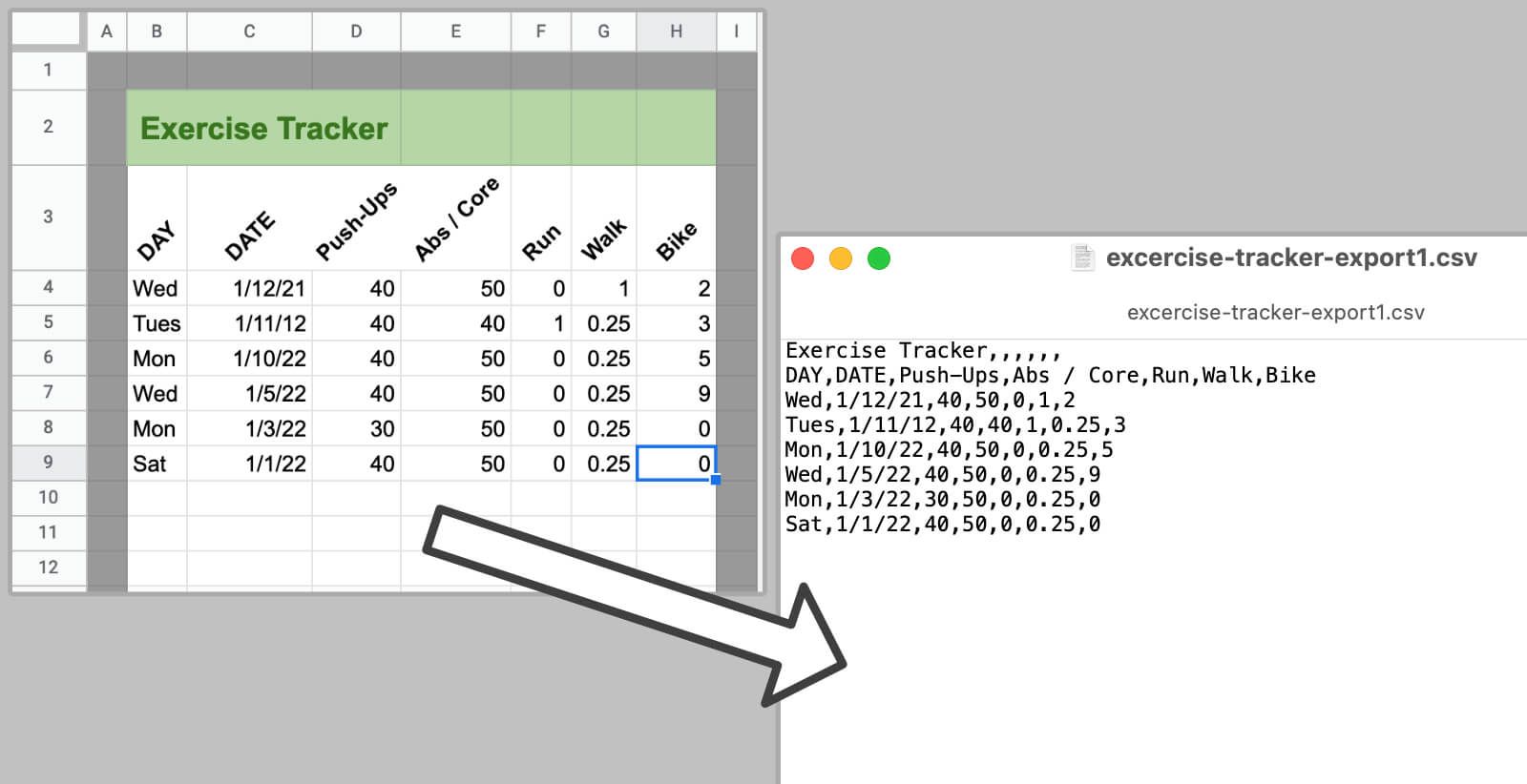 These files can be imported into databases, SaaSs, web applications, and content management systems. They are used daily by data scientists, marketers, and web developers.
Using CSVs and TSVs is a standard practice in many industries. This helps make market for spreadsheet templates and online courses large.
📊 The key takeaway here is that your knowledge of spreadsheets is very valuable. Use it to create digital products that help others and make money while you're at it. The market is there.
How to Sell Spreadsheet Templates (And Other Products)
The best way to make the most money selling spreadsheet templates and other spreadsheet-related products is on your own website.
You need your own e-commerce store to build your own business. You can't really build a successful online business on someone else's website.
We'll look at how to do that and the pros and cons of selling on other people's sites versus selling on your own site.
The Best Website Tool
The best way to build your own website is to use WordPress. WordPress offers the most power and flexibility while allowing you control over expenses.

WordPress now powers 43% of the internet. It's open source. Open source means you own it. Do whatever you want with it. It's amazing; the world's most popular and powerful website content management system is free (and priceless).
Here's a secret that other platforms don't want you to know: they cost more, do less, or are harder to use than WordPress.
WordPress has the world's largest ecosystem of plugins, themes (templates), and services. It will always be able to do whatever you need it to do. No other platform has more ways to be expanded upon.
All you need to get started with WordPress is a web host. The good ones will set up WordPress for you.
⬇️ Already have a WordPress site? Perfect. Get set up to sell in mere minutes. Read on…
The Best eCommerce Tool (For Spreadsheets)
The best way to sell your spreadsheets on WordPress is with the Easy Digital Downloads plugin.
Easy Digital Downloads (EDD) is a complete eCommerce store that you can set up with just a few clicks.
You can get started with EDD for free. You can use it for free forever.

Out-of-the-box here's what the free version of EDD provides:
Protected product files and user verification
Full control over pricing
Shopping cart
Flexible checkout options
Customer management (basic CRM)
eCommerce reports
Discount codes
Stripe and/or PayPal integration
Using WordPress and want to get Easy Digital Downloads for free?
Enter the URL to your WordPress website to install.
Other WordPress eCommerce Solutions
Many other ecommerce solutions are built for selling physical products. You'll have to install and set up a bunch of shipping and inventory management tools that you don't even need. In some cases, this can slow down your website. Selling spreadsheets on many platforms is an after-thought.
📊 EDD is purpose-built for selling digital products like spreadsheets.
EDD is used by more than 50,000 digital creators like you. We have been helping businesses small and large succeed for more than 10 years. We have a dedicated support team ready to help you if you need it.
Selling Excel and Numbers Files In WordPress with EDD
Follow the steps below to sell Excel templates and Apple Numbers files. Be sure to convert them to ZIP files. If you plan to sell Google Sheets, see the instructions further down below.
Excel and Apple Numbers
After you install Easy Digital Downloads you find a new menu item called Downloads on your WordPress admin.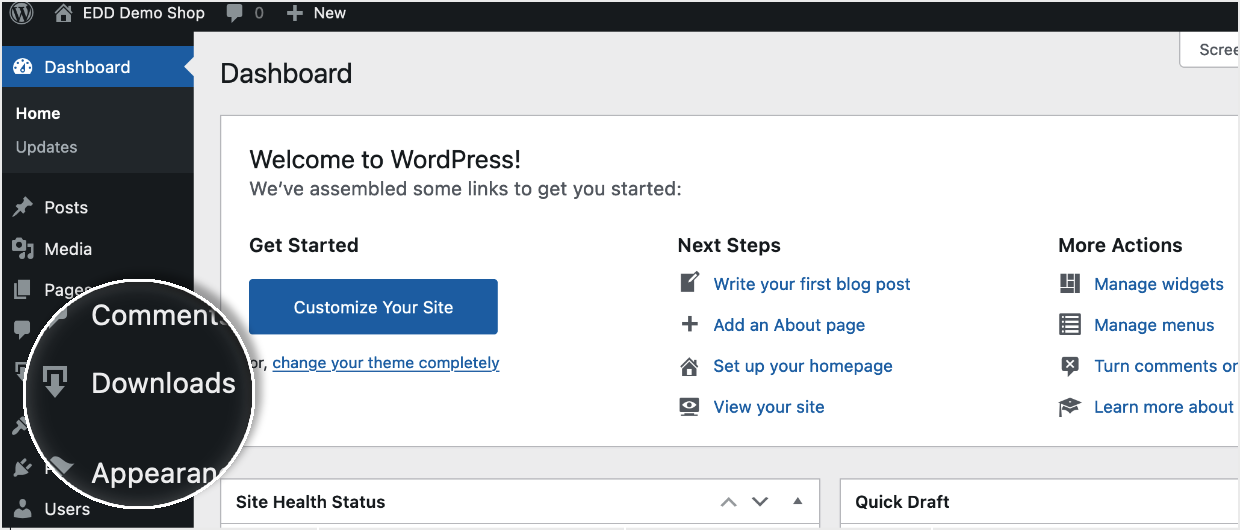 EDD calls the products for sale on your website 'downloads'.
Here's how you make one.
Step 1
On your WordPress dashboard, you need to hover over Downloads and click Add New.
First, you need to give the Download a name. Then add a description in the main text area.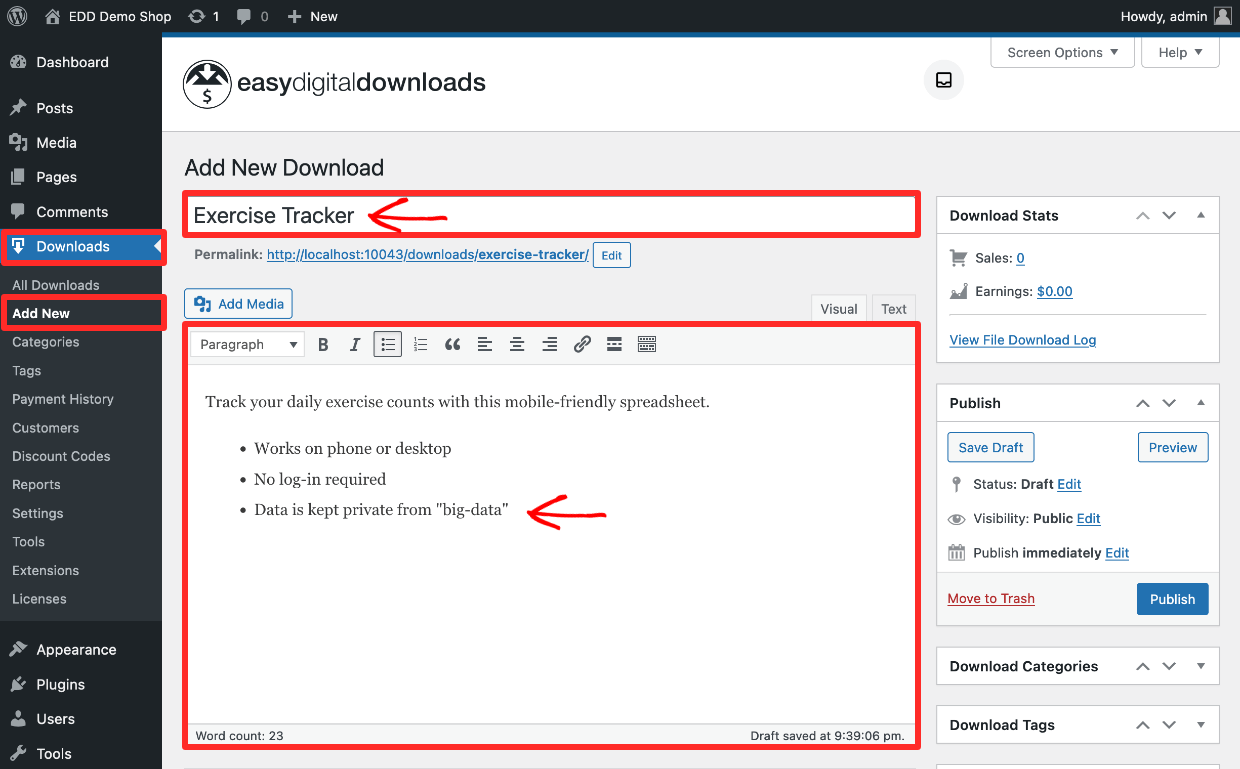 Step 2
Next, set a price for your template under Download Prices.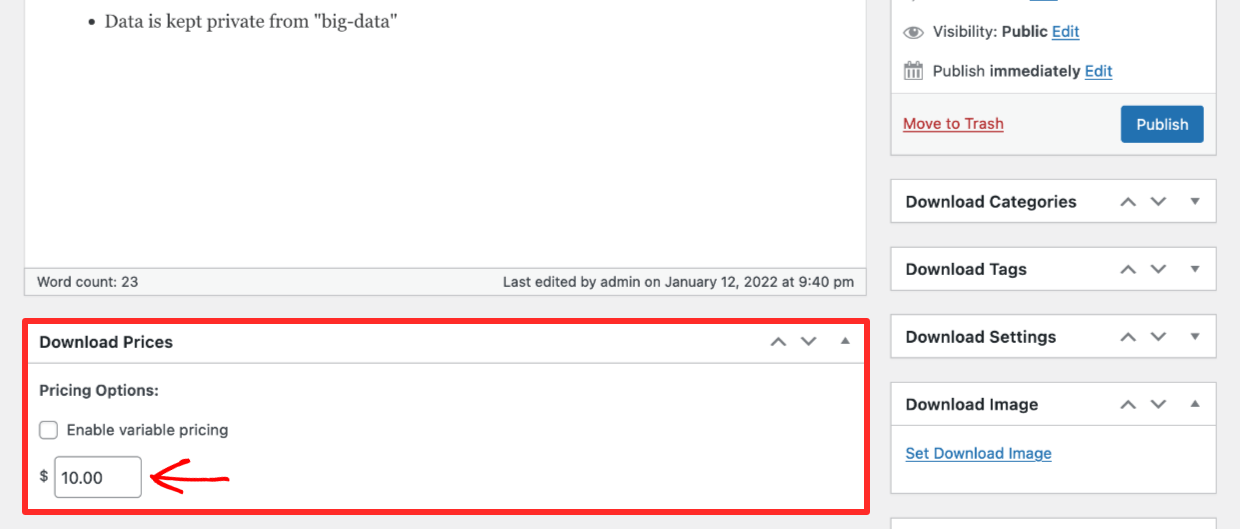 Step 3
Next, we need to configure the Download File. This is what the customer gets after purchase on the purchase confirmation page and confirmation email. This is the spreadsheet you are going to deliver to the customer.
👉🏾 Important – We recommend converting your Excel or Apple Numbers spreadsheet file into a ZIP file
Under File Name type in a phrase that describes the product. We suggest, for this example, typing "spreadsheet template". This is the clickable link text that will be used on the confirmation page and email.
Under File URL click Upload a File and upload your ZIP file. It will automatically be protected from search bots and unauthorized downloads (by non-customers).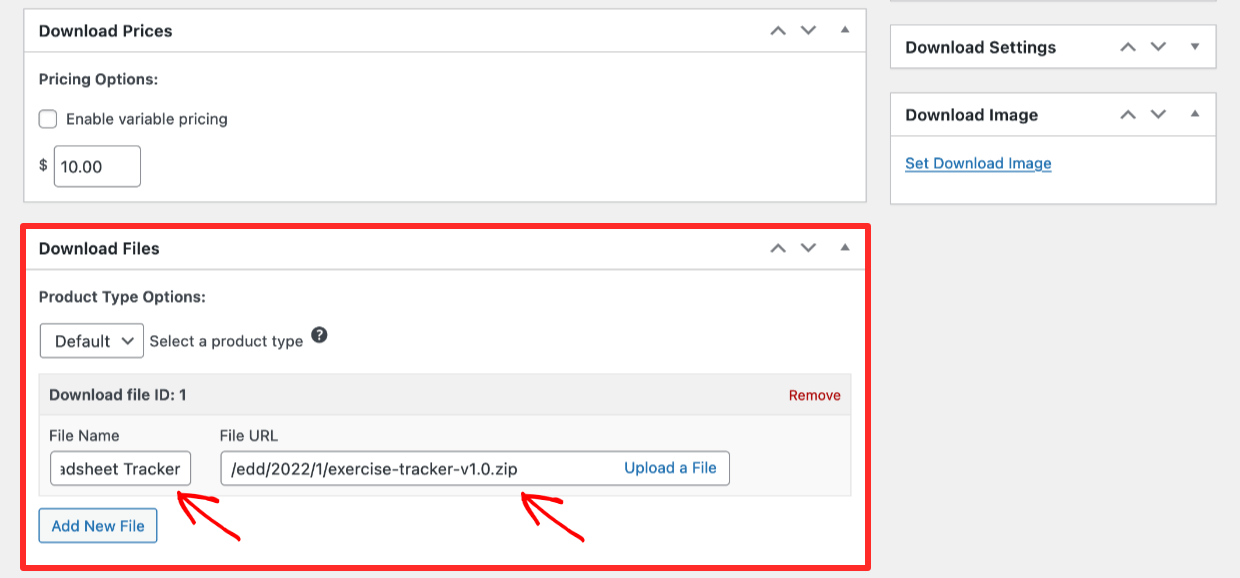 Step 4
Last, you need to add an attractive Download Image. This is important. It's the product image, a preview, of what the customer is buying. Make sure it looks nice and helps them understand what this product is. Imagine it alongside other products in a store. How do you make it stand out?
Not sure how to make one right now? Click here to download our free Canva spreadsheet product image template. You can edit and customize it all you want. You just need a free Canva account!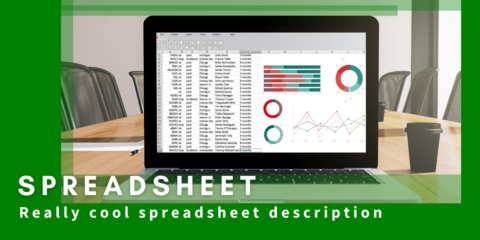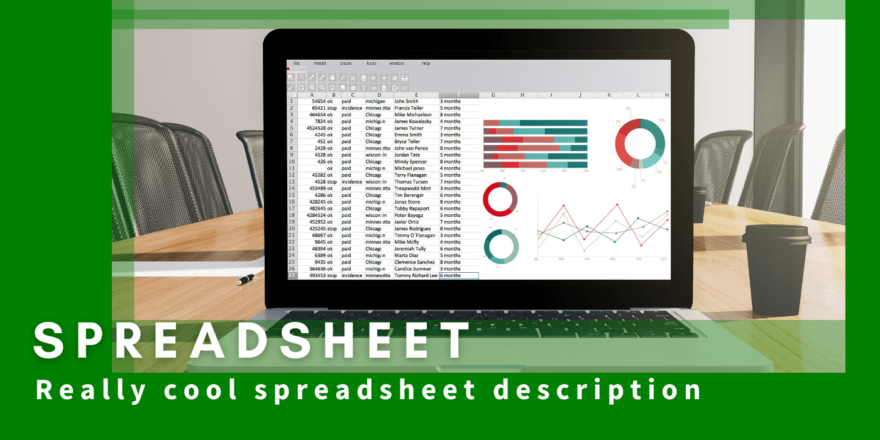 🎨 Free spreadsheet product image template
Once you have an image ready, go under Download Image and upload your image.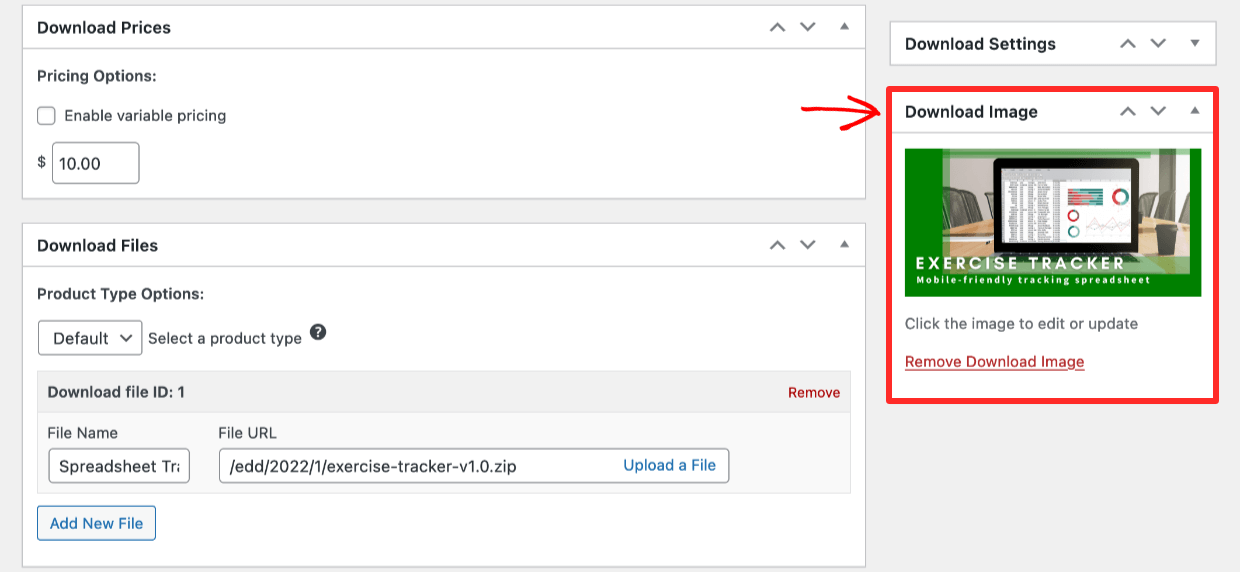 Great work! That's it. Click Publish.
Your spreadsheet is set up as a product, you're almost ready to sell.
Click on View Download on the top notification banner that appeared after you published.

You'll see your spreadsheet template page on the front-end of your website. In the example below we are using the free WP Astra theme. The look of your page will vary depending on which WordPress theme you have.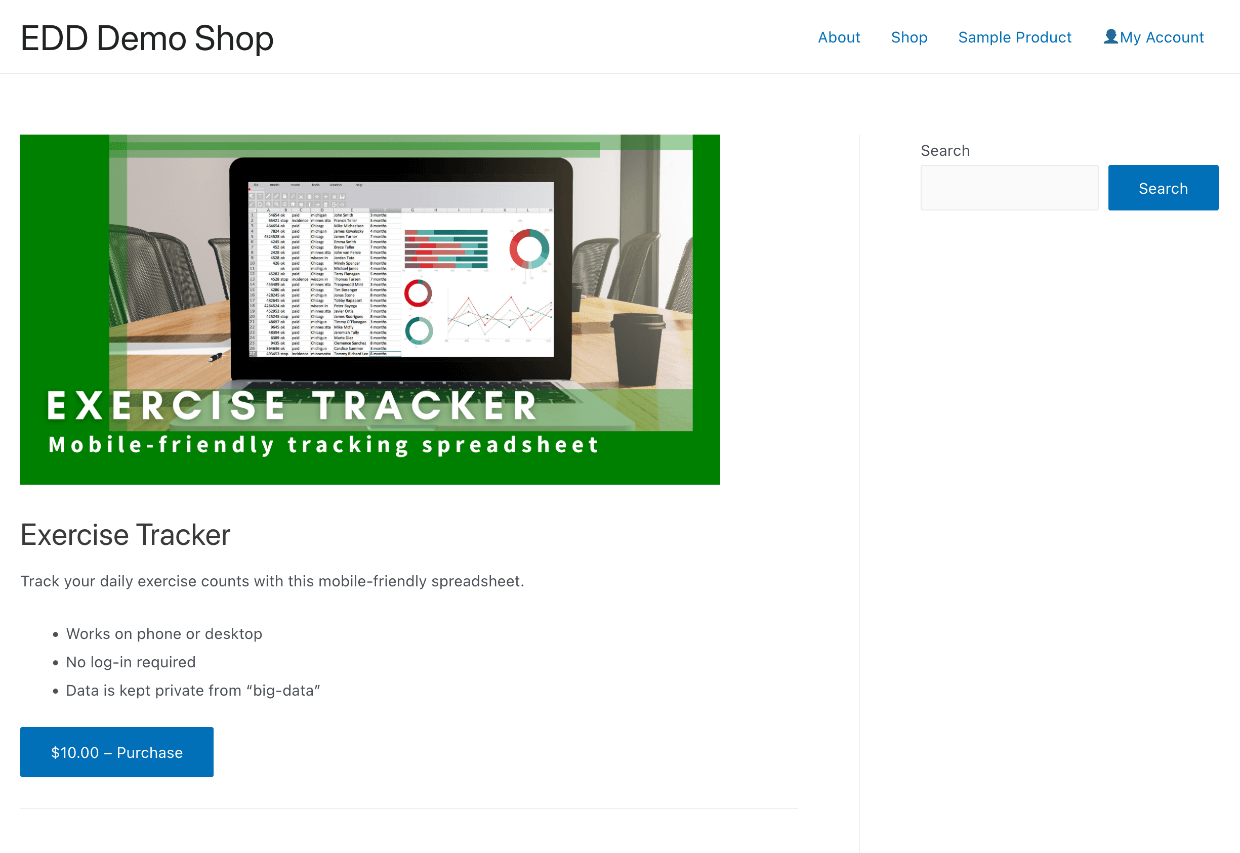 Set Up a Payment Method
All you need to do now to start selling is set up a way for customers to pay. We recommend using Stripe. If Stripe is not available in your country, PayPal is a good option.
With Stripe you can accept credit cards, Apple Pay and Google Pay using EDD for free! Click the links below to get started:
Selling Google Sheets "Files" In WordPress with EDD
If you plan to sell Google Sheets, there is a small challenge. Google Sheet files only run in a web browser on Google Servers. So when you sell a Google Sheet, you're really selling a web link.
Make A Copy Link
Choose the Editor role option under Get Link under the Google Sheets share settings
Select the Anyone with the link setting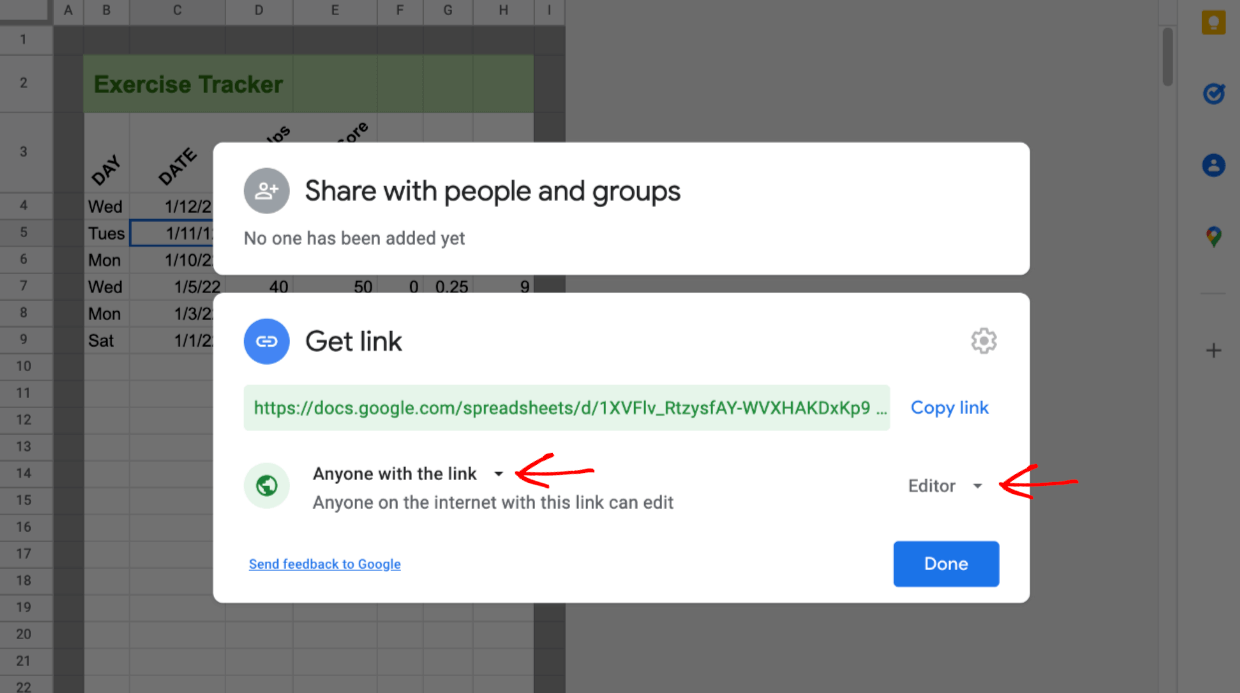 This last part is tricky, you need to make a "copy link", which for some reason Google only allows you to do manually:
Copy and paste the link Google Provides on the Get link box into a text editor
Add "copy" to the end of the link, removing the word "edit".
If your link was:
https://docs.google.com/spreadsheets/d/12345/edit?usp=sharing
Change it to:
https://docs.google.com/spreadsheets/d/12345/copy
When the customer clicks this link, they'll be taken to a page that has them make a copy of the spreadsheet, leaving the original untouched!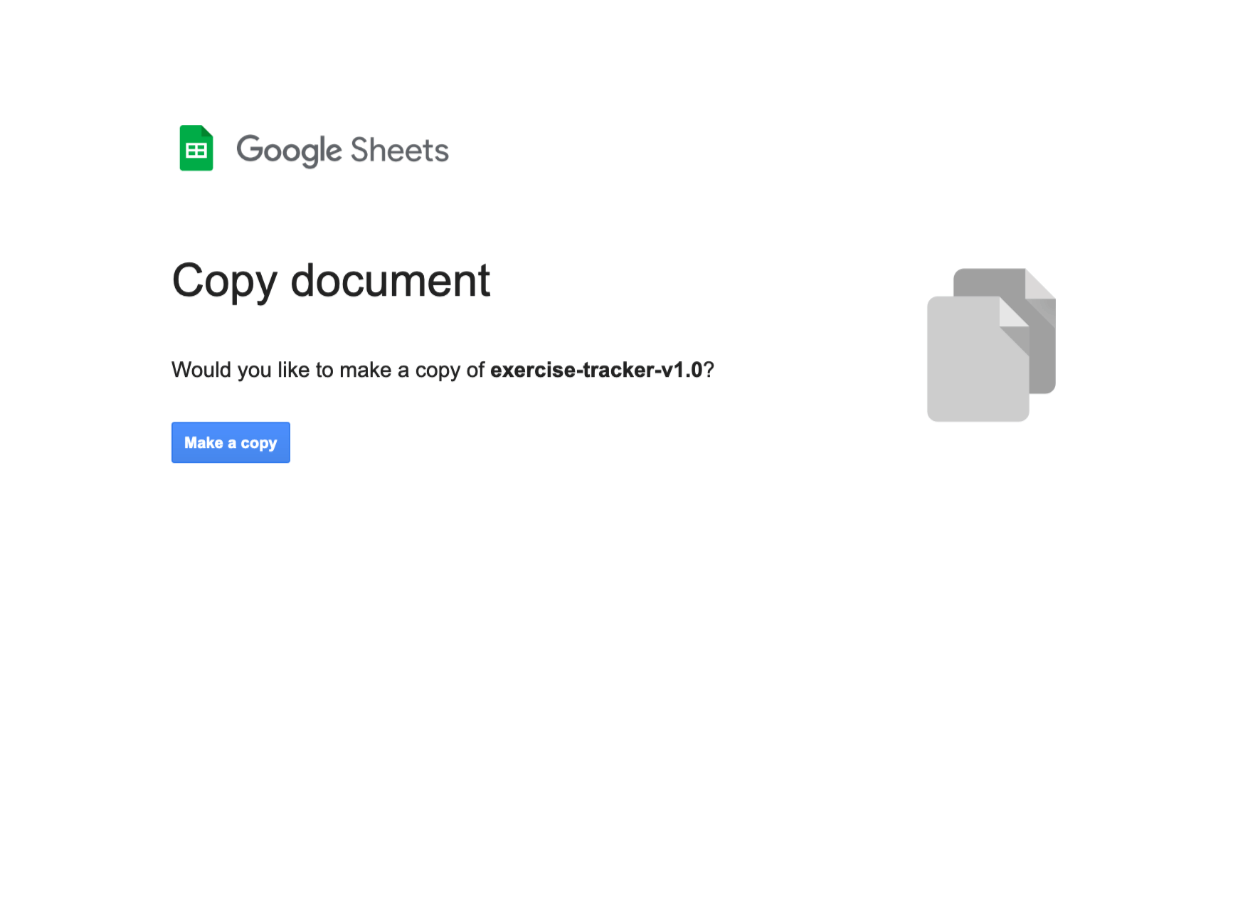 Make a Certificate of Download
Since a link is not a downloadable file, you need to create a 'certificate of download' document. This document will have instructions and the link to the Google Sheet on it. This is how it's done on other platforms like Etsy.
Use this Word/Google Doc file that contains instructions and the link. We've done this for you! Just edit the text and link in the document below:
📄 Click here to download a ZIP file of the certificate
It's a Word Doc (.DOCX file) that you can also upload to Google Drive and convert into a Google Doc.
We recommend exporting this document as a PDF and uploading as the Download File in Step 3 above.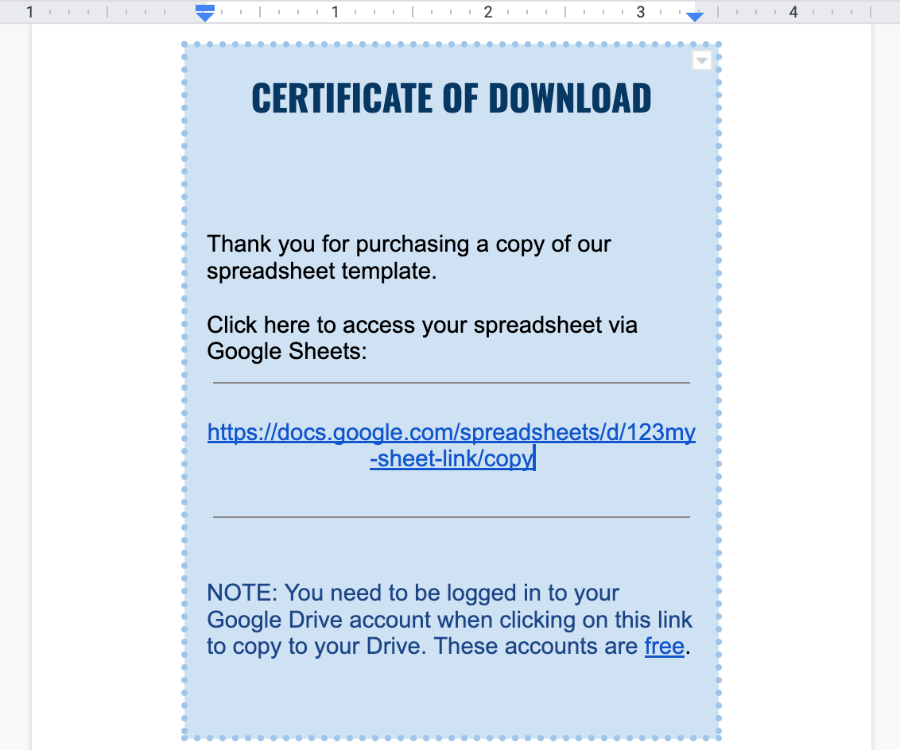 Access Control
One thing that makes EDD special is that the Download File your customer gets will automatically be secured from unauthorized access.
The link on their confirmation page and email will expire after 24 hours, preventing them from sharing it with non-customers. You can change that expiration time from 24 hours to anything you want. Learn more on this Doc.
You can provide a new download link to customers who request one at any time with just a click.
The download link is also not searchable on the web. No one but your customers will be able to access your products.
The Pros and Cons of Selling on Other People's Websites
In addition to the growing popularity of Excel Influencers, there are growing online marketplaces for spreadsheets like Etsy and Spreadsheet Nut.
⚠️ Remember, platforms and marketplaces charge middle-man fees and commissions.
For example:
With Spreadsheet Nut they take 40% of your revenue. That's pretty rough. That number does drop to 30% after you make your first $1,000.
With Etsy they take 8% of your revenue. That's much better, but still hard to swallow. They also take a 20-cent listing fee, no big deal, unless you have lots of products.
Should you sell your spreadsheet on a marketplace or on your own website? We recommend selling on your own website. It's the best way to keep most of your revenue.
Here's a list of pros and cons of selling on other people's websites (marketplaces):
| 🟢 Pros | 🔴 Cons |
| --- | --- |
| Platforms and Marketplaces already get lots of visitors to their site. This may make it easier for you to find an audience (but there's no guarantee). | They take a cuts of your revenue. The more you make the more they take. |
| It's easier to list on other sites than build your own website | Your customers are not your customers, they are the platform's customers |
| You may be able to build an audience more quickly | No way to do direct communication with 'your' customers |
| | May have no way to follow up with 'your' customers after purchase, you may want to help them succeed (sometimes called onboarding) and not be able to |
| | Can't build your own brand and customer experience on someone else's website |
| | You have to follow their terms of use, which can change at any time |
| | Many platforms have limitations on what prices you can charge |
Competing with Free
You need to be aware that there are plenty of websites giving away free spreadsheet templates. This presents a challenge for you to sell templates, and to sell them at a high price. Here are two tips to work around this challenge.
Be sure your spreadsheet solves a problem. Make sure it's easy to use and brings value. It needs to be easy to understand. People are still searching for a quick solution to their problem. If you solve it, and people can find it, they'll pay money to solve their problem.
Consider providing training. If you also include a how-to video with your template, or if you train people to use spreadsheets themselves, that will help your product to stand out.
Selling Spreadsheet Courses or Training
We've already established that billions of people need and use spreadsheets. In addition to spreadsheet templates, teaching others how to use spreadsheets could be a way to share your skills with others and make money.
There are two ways we recommend doing this:
Use EDD's Content Restriction extension to build out pages that are only for customers. This is a great solution if you are selling both spreadsheet templates and training videos.
Use MemberPress to build out a more advanced online course website. This is a great solution if you only plan to sell courses.
You could make a course on popular platforms like Udemy or LinkedIn Learning. You'll face the same pros and cons described above: possible faster access to an audience, but you'll have to share revenue with the platform.
Spreadsheet Tech and Pro Tips
We wanted to provide some spreadsheet technical info and pro tips that will help you succeed in building a business.
Spreadsheet File Formats

Here are the most common spreadsheet file formats:
| EXTENSION | FORMAT INFO | NOTES |
| --- | --- | --- |
| .XLSX | Microsoft Excel Spreadsheet | Microsoft Excel's current format, sometimes called 'Excel workbooks' |
| .XLS | Microsoft Excel Spreadsheet (old version, sometimes called MS Excel) | Microsoft Excels original file format. This format was discontinued in 2007. You may find these files still, often it's best to convert to XLSX |
| .gsheet | Google Sheet | Not really a file, but a link to a Google sheet online. Once open in a web browser Google Sheets can download/export to XLSX and XLS (as well as CSV). |
| .numbers | Apple Numbers Spreadsheet | Apple's spreadsheet application. Apple Numbers can import and export XLSX and XLS files. |
| CSV | Comma-separated Values | A plain text file with columns and rows separated by commas, used for import/export between spreadsheet apps, databases, and other technology |
| TSV | Tab-separated Values | A plain text file with columns and rows separated by tab character (spaces), used for import/export between spreadsheet apps, databases, and other technology |
Not sure whether to use CSV or TSV? Go with CSV unless you have a reason not to. CSVs are more likely to work, and more common.
Visual Basic for Applications (VBA)
Microsoft Excel includes a powerful scripting language called Visual Basic for Applications (VBA). It's the backbone of Excel and all the Microsoft Office apps.
VBA allows the creation of Macros. Macros are used to automate complicated business processes. For example you could make a Macro in Excel that highlights a certain value a certain color.
Excel also has Power Queries for doing 'business intelligence' work. You can import data from many different sources and have the data modify and interact with data in Excel spreadsheets.
These powerful tools, arguably, makes Excel the most powerful of the spreadsheet apps. There is almost no limit to what you can do with it. Some people even use it to make video games that run inside Excel!
Google Sheets has its own Macros scripting language as well.
Spreadsheet File Format Popularity
Which spreadsheet format is most popular? Which format/s should you sell?
Microsoft Excel is the most popular format. It's been around for the longest (since the late 1980s). With its powerful VBA scripting language, businesses use it in very advanced ways.

Microsoft Excel is only available as a paid app
Microsoft Excel is very popular with large corporations and small businesses

Google Sheets is the next most popular spreadsheet. Google Sheets innovated the world of spreadsheets when launched in 2006 by being the first spreadsheet that worked in a web browser. They were the first to allow multiple users to collaborate on a spreadsheet at the same time. Microsoft took years to catch up to its online collaboration features.

Google Sheets is available for free to anyone with a free Google Account.
Google Sheets is very popular with entrepreneurs, web developers, and newer high-tech companies (startups).

Apple Numbers is the third most popular format. It doesn't have the loyal followings, fans, and social media influencers that Excel has. However, Apple Numbers is free to use on any Mac, iPad and iPhone.

Apple Numbers is available for free to all Apple device owners.
Apple Numbers is popular with casual users of spreadsheets, and many take advantage of its import/export capability with Microsoft Excel.
Sell in the format/s that best suits your potential customers. Or if you are not sure, start with Excel, then expand to Google Sheets, and after that Apple Numbers.
Conclusion
Excel-ent! 😜 You have learned how to sell Excel or Google spreadsheets. You also know a lot more about the market, opportunities, and some techie nerdy details to give you an advantage.
We have a tons of articles for entrepreneurs and digital creators like you! What do you want to learn about next?
Or get set up with an EDD Pass to get advanced features for growing a successful business online.
Be sure to follow us on Facebook and Twitter to learn more about WordPress and selling digital products.