---
Are you selling digital products, downloads, or services? Where are your new customers coming from? You need to know! This is the first question to answer to truly understand your target audience.
In this article we'll show you how to add a quick one-question 'how did you hear about us' or 'how'd you find us' survey to your checkout page. It's quick and easy for your customer to tell you with this method.
Smart business owners and entrepreneurs know that knowledge is power. Knowing how your customers found you is key to increasing sales.
🧑🏽‍💻 You'll learn how to plan your marketing efforts. This is easy to do and can have a huge impact.
We'll also give you tips on making other types of surveys as you grow!
Let's get going! Skip around if you want to:
---
Step 1: Install EDD and Acquisition Survey
First, get an Easy Digital Downloads Personal Pass.
Once EDD is installed on your WordPress website you'll have a new left-hand side menu tab called Downloads on your WordPress dashboard.
The items you create and sell are called 'Downloads' in EDD. On this menu tab you manage your store, with ease, all within the WordPress admin.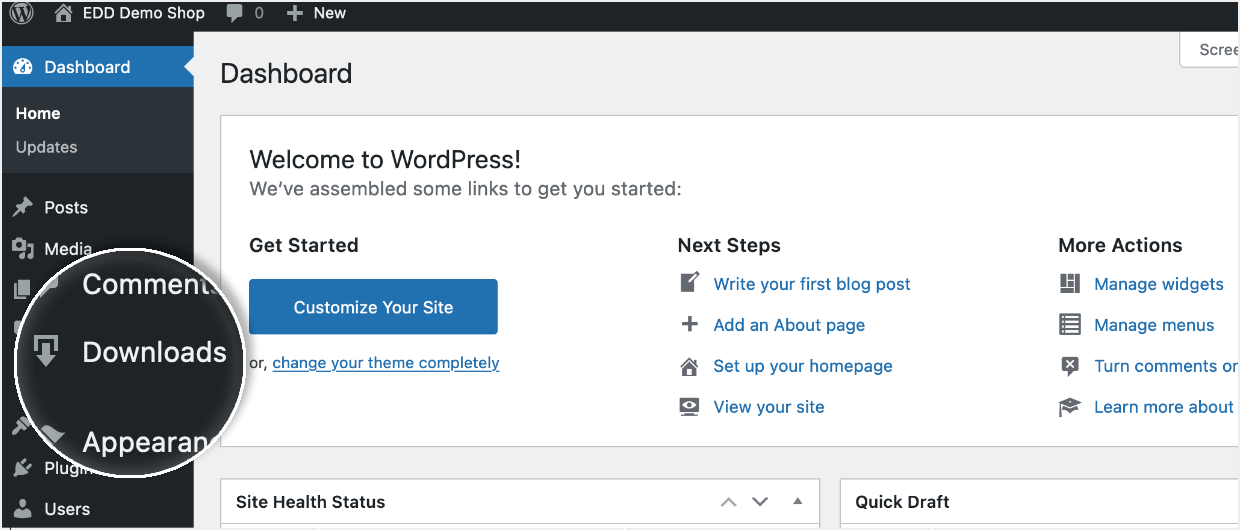 Next, download and install the Invoices plugin.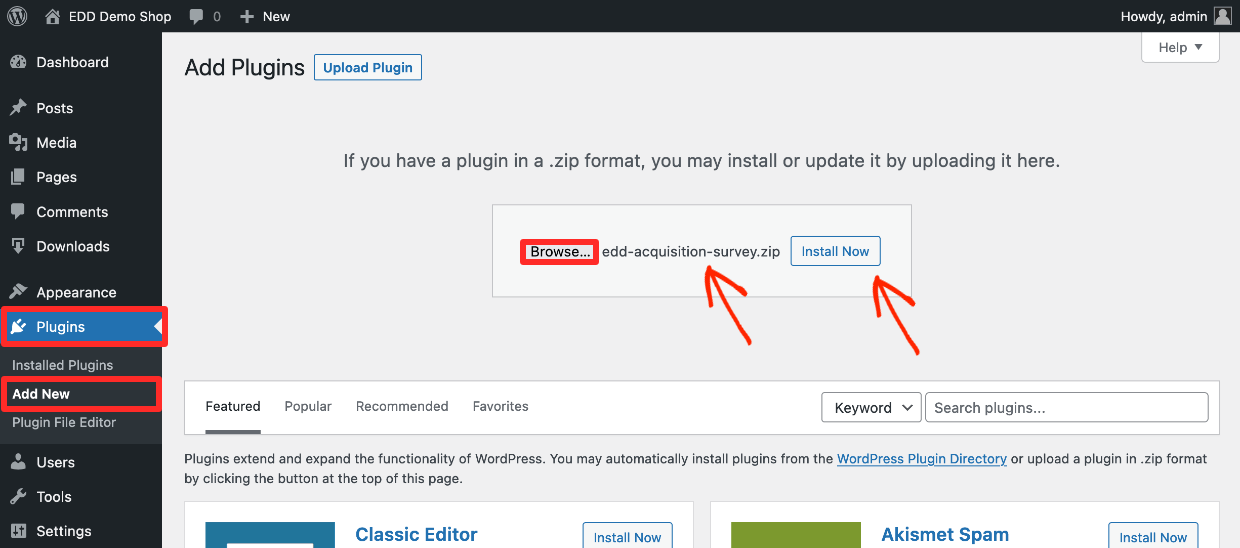 Be sure to click Activate after installing.

---
Step 2: Customize Your Survey (in just a few clicks)
After this, navigate to Downloads > Settings > Extensions > Acquisition Survey.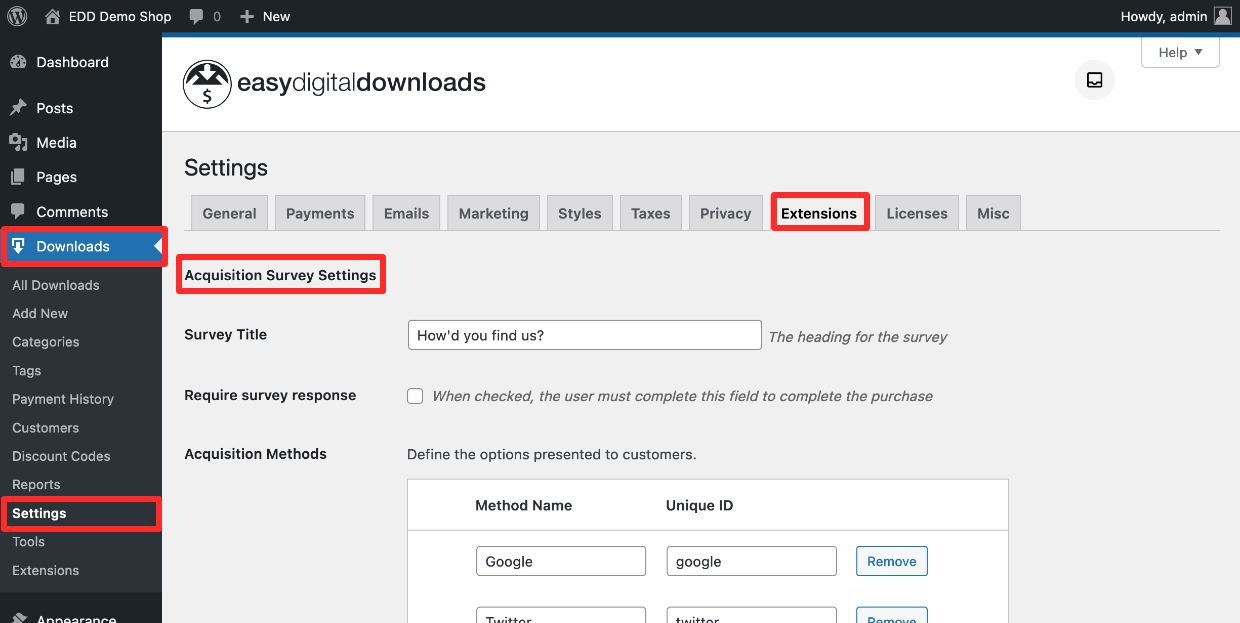 Survey Title: this is the title that will appear above the dropdown list. We suggest one of these typical ways of asking and keeping it short:

"How did you hear about us?"
"How'd you heard about us"
"How did you find out about us?"
"How'd you find us?"

Require Survey Response: decide if you want the field to be required to make a purchase or just optional.
Acquisition Methods: EDD pre-builds a list with common ways site visitors find you (marketing channels). You can add or remove sources however you want. Be sure to include as many possible ways your customers could have found you. If the list gets to be over 8-10 consider how to make them more generic by grouping them. See below for more ideas.

There is a separate text field for Method Name and Unique ID. You can just enter text into Method Names and EDD will automatically create Unique IDs (with no capital letters, spaces, and hyphens between words).

Hit Save Changes when you're done. You can change this at any time.
On your checkout screen you'll see your Survey Title and a drop-down with your Acquisition Methods in the Personal Info section. It's so easy to use, most of your customers won't think twice about giving you this valuable treasure of information. 🎉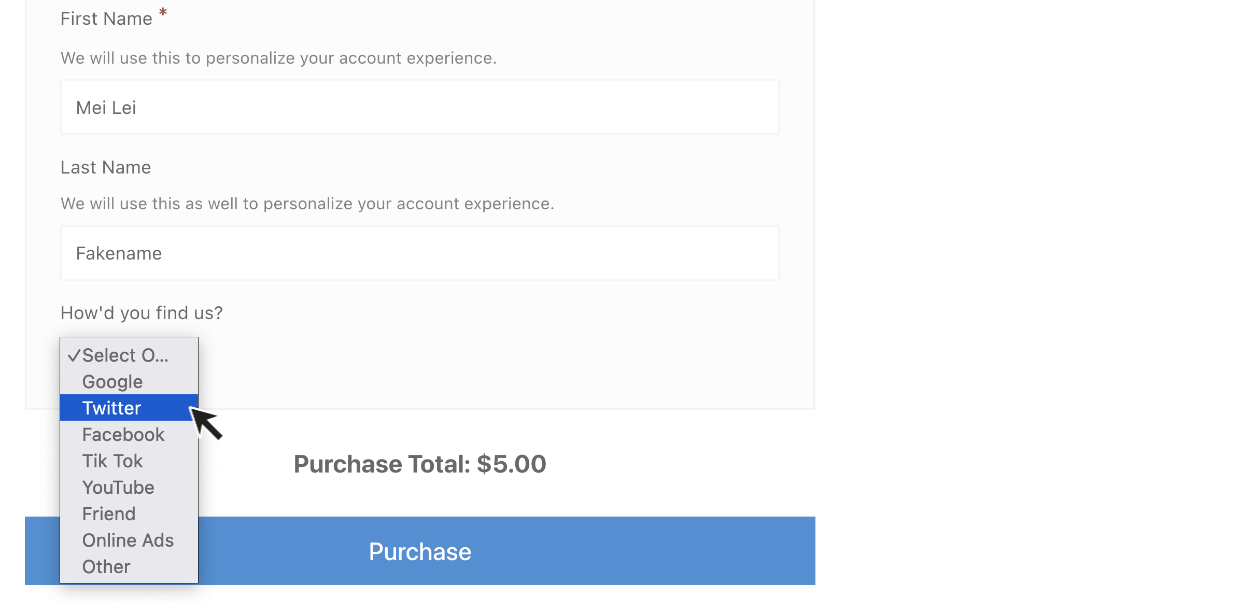 Ideas For How to List Acquisition Methods
Here are possible acquisition methods / marketing channels / sources you could add to your survey. Think through what ways people can find your website.
Social media

Specify which network (like Facebook, Twitter, Instagram, LinkedIn, TikTok)
Or group as one

Search engine
Customer review sites (like Capterra and G2 Crowd, bear in mind you may have listings on sites like this without even realizing it)
Word of mouth (or affiliate referral)
Email
Ad

Specify which type of ad (print, web, radio, TV)
Or group as one
---
Step 3: How to View Entries
Good work so far. Don't stop there. Next, you want to be able to see customer entries to learn and improve your marketing campaigns. EDD makes that super simple.
Acquisition Report
On your WordPress dashboard head over to Downloads > Reports and select Acquisition from the dropdown list. Then click the Show button on the right.
You'll see a report on the user-reported source (acquisition method) of each purchase on your store (since installing the plugin).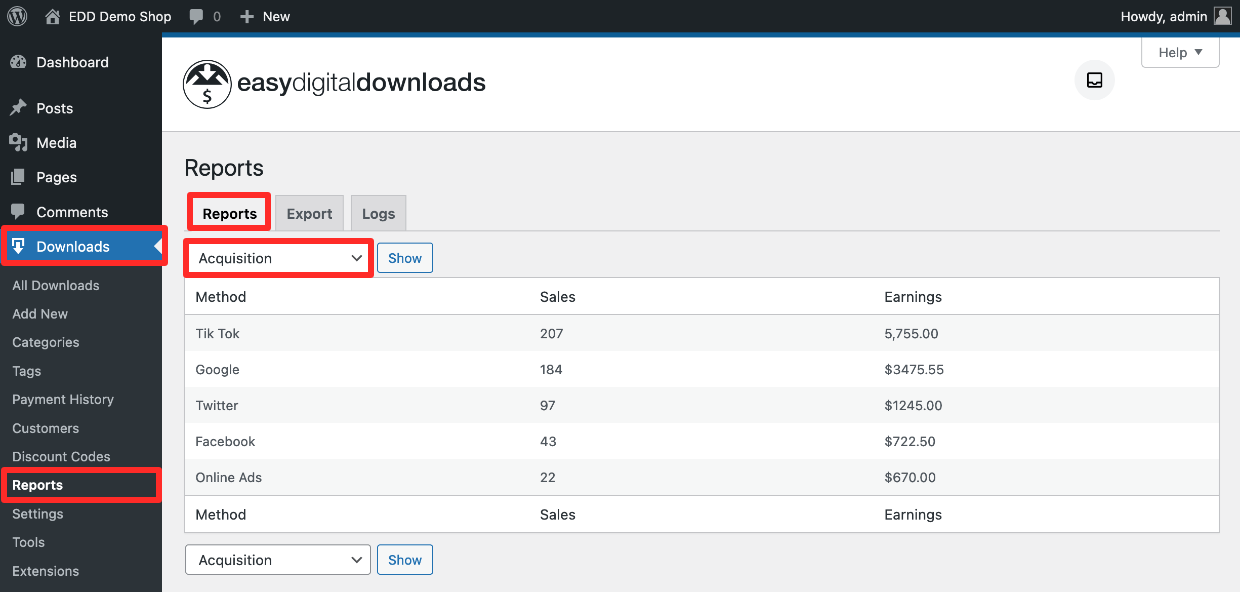 Payment History 'Payment Meta'
Any time you are looking at the order details from a customer you can see the source/acquisition method.
Look under Downloads > Payment History. Hover over any payment (purchase) and click View Order Details. This will bring up a detailed report of each transaction.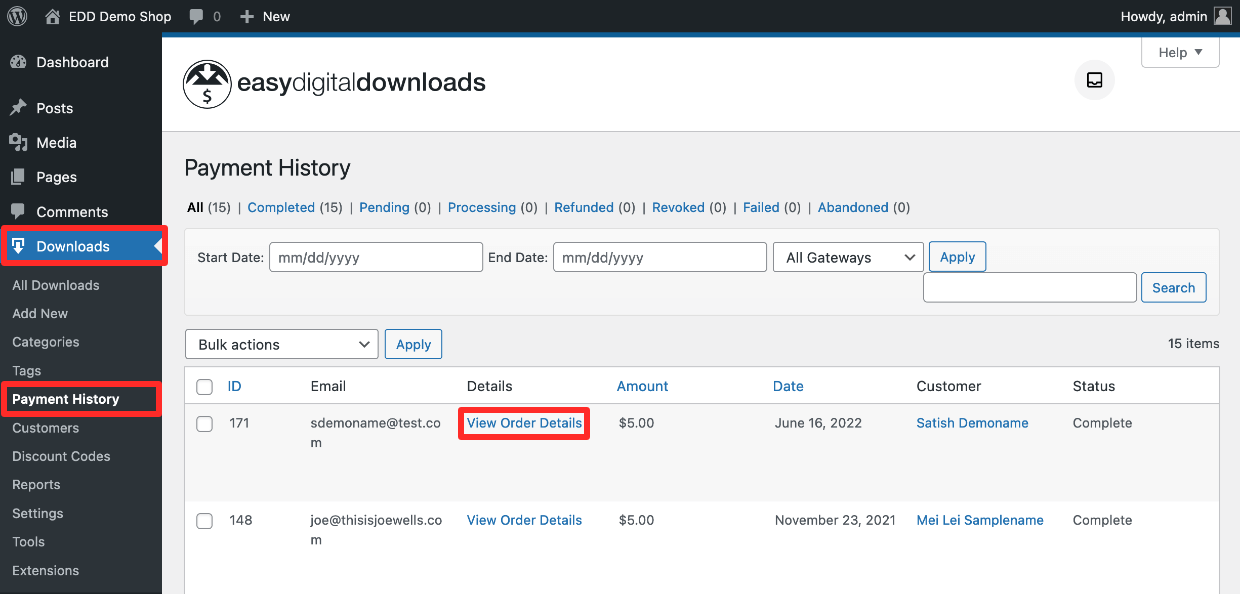 On the right-hand side look for the Payment Meta box. This is where information about each order is stored. You'll see Acquisition in addition to other information (which gateway (payment processor/option), transaction key, IP address of the customer at time of purchase, and Transaction ID).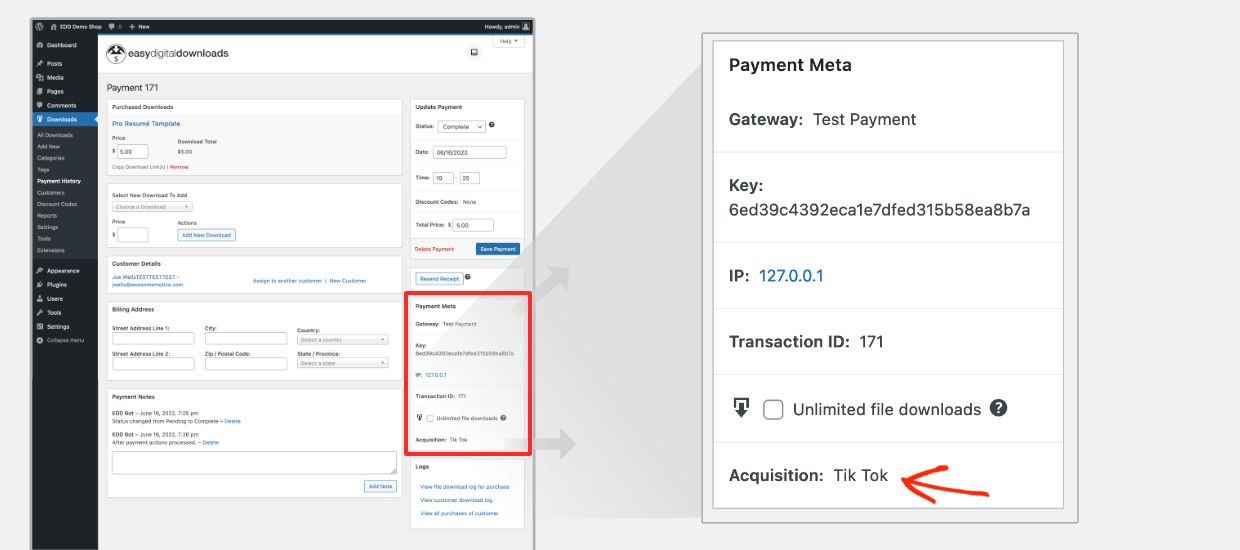 ---
Step 4: The Final Result
With Easy Digital Downloads and our Acquisition Survey extension you'll get smarter with each sale you make. Each customer can have the option, or be required, to provide you with valuable data to grow your business.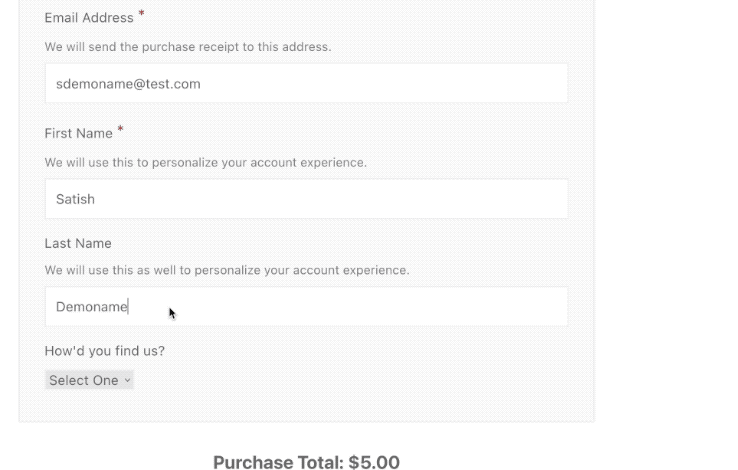 EDD is purpose-built for digital creators like you to sell with ease, while having endless customization and flexibility as you grow.
---
Bonus: How To Learn Even More
Now that you're thinking about gathering customer feedback like 'how'd you find us', you may be thinking that you want MORE.
You may want to ask more survey questions with more answer options to gain other actionable insights. What you want is to understand the customer experience.
For this send more customized and detailed surveys with a form builder. We recommend WPForms.


WPForms will let you ask different types of questions; predefined choice questions (checkbox, radio box) and free form text (open-ended questions). You can even add conditional logic so that the form asks relevant follow-up questions based on what responses the respondent is giving in real-time.
WPForms is the best way to build forms with WordPress. They have hundreds of templates to make it super simple to make even the most complicated and powerful forms. You'll love the user experience, it saves you time. There are survey templates for:
WPForms also offers integrations with most popular email marketing platforms and more.
Use WPForms to learn even more about your customers. Take it to the next level.
---
Conclusion
Fantastic! You've learned how to add a 'how'd you hear about us' quick survey to your digital store. We also showed you how to make use of the information you get.
This will help you develop or improve your marketing strategy so you can increase sales.
🎸 You rock. 👊 Good luck out there. How else can we help?
We have a lot more resources for digital creators like you. What do you want to learn about next?
Selling Guides / Tutorials:
Be sure to subscribe to our newsletter or follow us on Facebook and Twitter to get our latest resources for digital creators.