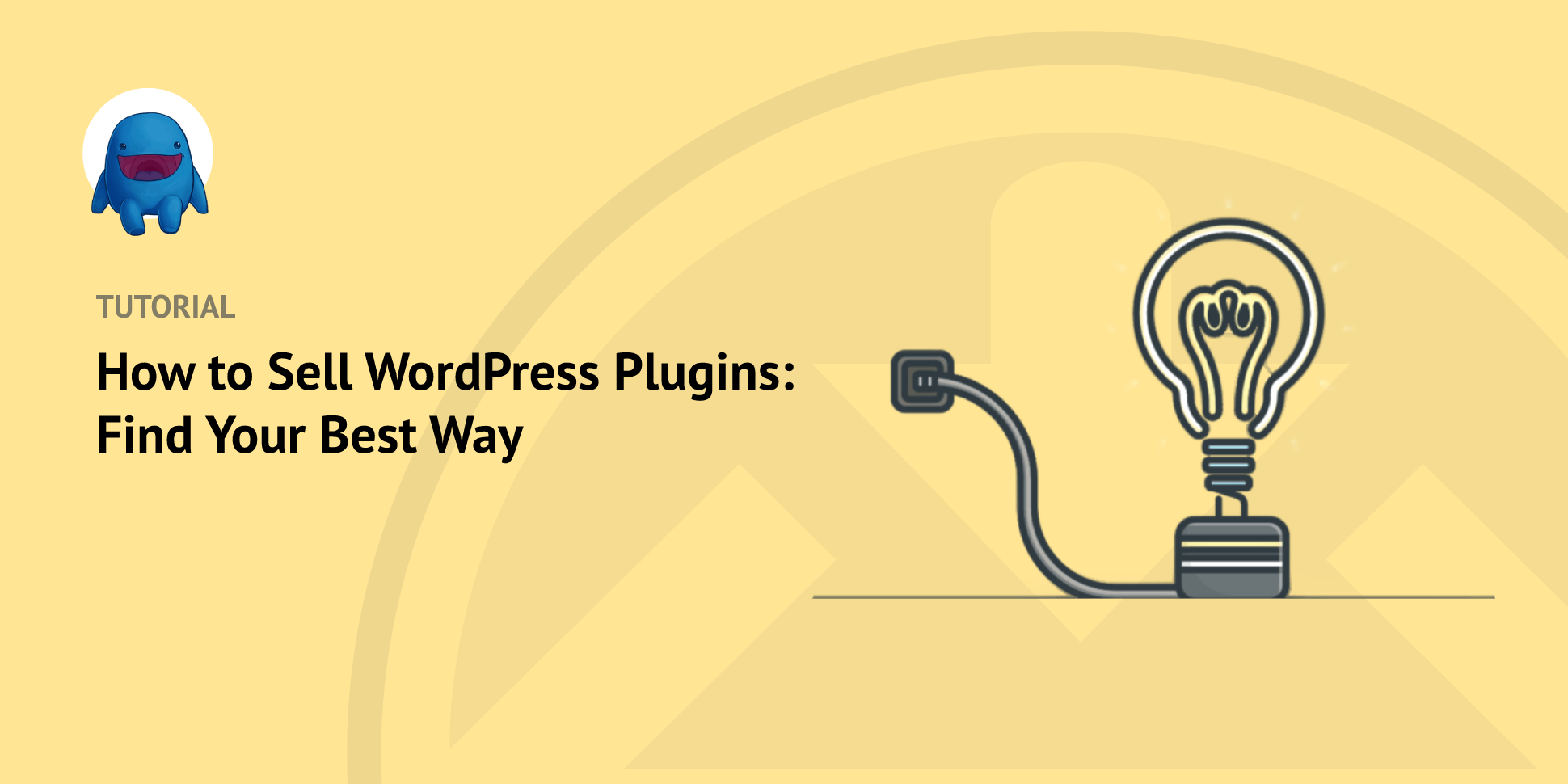 Do you want to learn how to sell WordPress plugins? You've come to the right place!
Building and selling WordPress plugins is a great way to help others and build a business. If you can create a plugin that helps WordPress users, there's a huge and expanding market waiting for you.
🔎 In this article, we'll cover:
Why Sell WordPress Plugins?
WordPress plugins offer a great way to extend the functionality of websites or blogs. They can be used to add extra features, customize existing ones, or even create entirely new experiences for visitors. WordPress plugins let users quickly and easily add more value to their site in ways that would take much longer with manual coding. Selling WordPress plugins allows you to monetize your knowledge and expertise.
When you create and sell a WordPress plugin, you're in full control of what features are included and how users interact with them. Additionally, most WordPress plugins generate passive income as people continue purchasing them long-term. This makes WordPress plugins an ideal way to generate long-term revenue for your business.
Finally, selling WordPress plugins can open up opportunities to build relationships with other developers and website owners in the WordPress community. By offering something of value, you're creating connections that could lead to future collaborations or partnerships. Plus, having your own plugin on the market can help boost your reputation and credibility as a developer and webmaster in the eyes of potential customers or clients.
Where Can You Sell WordPress Plugins?
Once your plugin is ready for use by others you can share (or sell) it. The two main ways to do this are uploading it to:
An online marketplace
Your own website
The official WordPress.org Plugin Directory is where people can download and install plugins for free: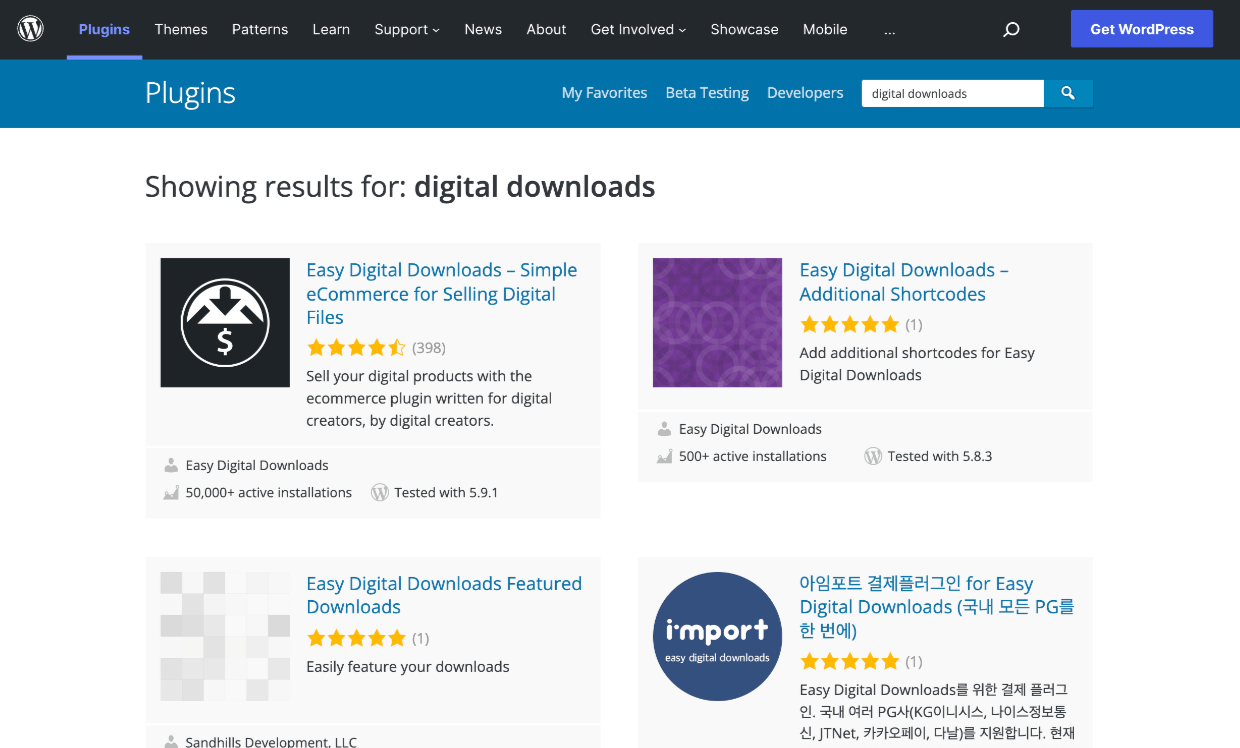 This repo is only for free plugins, so you can't make any money there. But for most cases, it's smart to have a free version of your plugin in the directory that includes the basic essential features. This allows you to do several things:
Have exposure on this very high-traffic web page
Help others WordPressers by offering a basic solution to their problem for free
Acquire more users faster so you can learn and improve your product
If you have a plugin on WordPress.org, you have to support it on WordPress.org. People using your plugin for free might ask you questions about how to use it. You'll have to keep an eye on the 'dot org' support forums. Otherwise, you might get bad reviews.
You can also use this page in the plugin directory to promote the pro version of your plugin: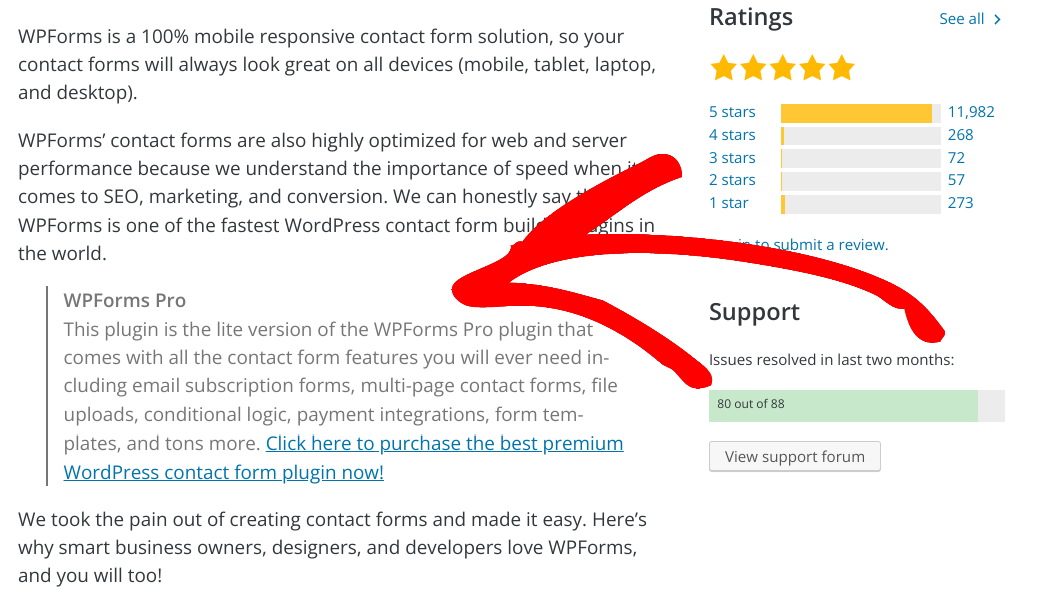 Sell WordPress Plugins: Marketplace vs Your Website
One option for where to sell WordPress plugins is online marketplaces. Selling WordPress plugins on an online marketplace can help you reach a wide audience and make sales quickly.
But there are some downsides. Fees and charges tend to be higher, meaning less profit for you. Also, you are limited in terms of pricing, direct customer communication, and customization, which can make it difficult to stand out.
If you sell on your own website, you have full control over everything. It's a common misconception that setting up an online store on your website is difficult.
You can use Easy Digital Downloads (EDD) to set up a store without any coding skills!

EDD is a full-featured eCommerce solution focused on digital products. With other solutions, like WooCommerce, selling digital products is an afterthought. WooCommerce is great for selling physical products like t-shirts.
EDD is purpose-built for digital downloads and digital products. More than 50,000 businesses trust EDD for their eCommerce needs.
Many of the top WordPress developers in the world use EDD to sell and manage their WordPress plugins. For example:
WPForms is powered by EDD and has over 5 million users
MonsterInsights uses EDD to power its plugins used by more than 3 million users
All In One SEO uses EDD for its 3 million+ users
We use it too! EDD powers EDD. So meta…
Here's what you get with the free version:
White label (full control over branding)
Full control over pricing
Protected product files, only paying customers will have access to your digital downloads
Shopping cart
Flexible checkout options (including Apple Pay and Google Pay)
Discount codes/coupons
Customer management (basic CRM)
eCommerce reports
Stripe and/or PayPal integration
If you are selling a WordPress plugin you'll want to add our industry-leading Software Licensing extension: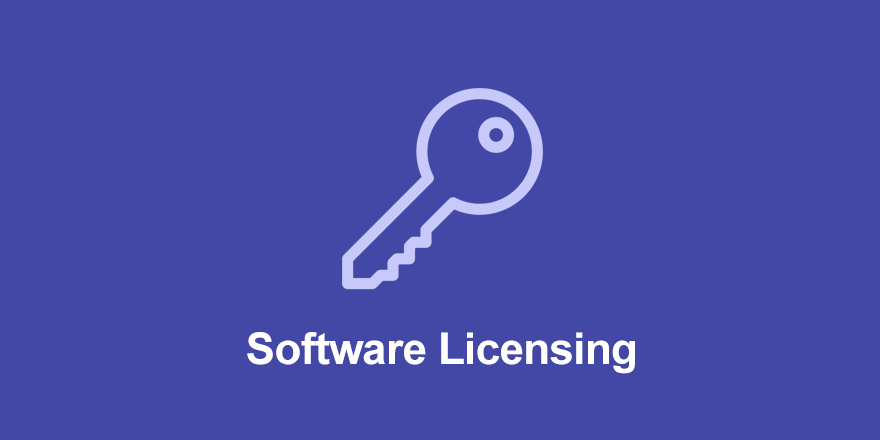 Software Licensing features:
Creation of license codes
Manage license activations, cancellations, renewals, and upgrades
Manage users and user verification
Upgrade paths and product variations
One-click updates for WordPress plugins
New version notifications for users in their WordPress admin
🏷 Click here to learn more about EDD Free vs Paid
How to Sell WordPress Plugins (Step By Step)
Ready to get started? In this step-by-step tutorial, I'll walk you through how to sell WordPress plugins:
Step 1: Choose and Install an eCommerce Plugin
Easy Digital Downloads (EDD) is a great way to sell WordPress plugins. It's an easy and powerful plugin that allows you to create, manage, and sell digital products from your WordPress site. It also provides all the tools necessary to securely process payments, track sales data, and deliver downloads upon purchase.
eCommerce without limits!
That is our promise. Most eCommerce solutions limit your creativity
…not Easy Digital Downloads!
EDD makes it easy for customers to buy and download digital products with its simple checkout process. Customers can easily view product details, choose multiple payment options for their purchases, receive discount codes or coupons with their orders, and more. These features make it easier for customers to make quick decisions when buying your plugins.
To get started, visit the Easy Digital Downloads website and select your plan. Once you buy your license, you can download the WordPress plugin from the File Downloads tab of your dashboard: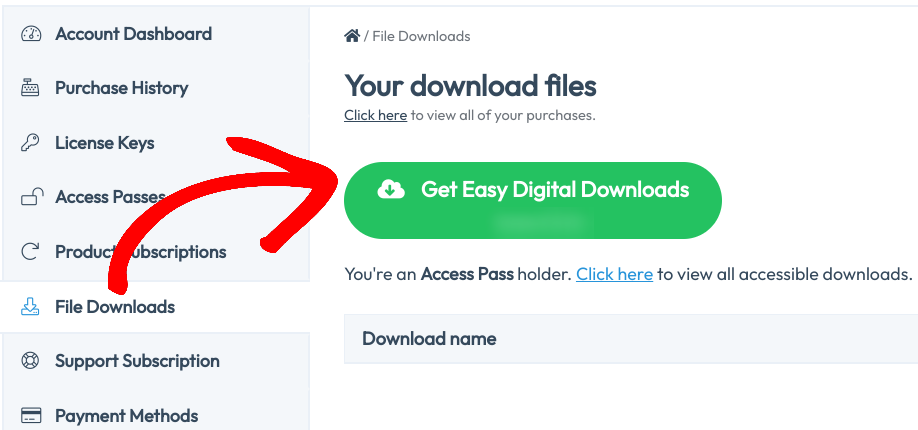 If you don't have a WordPress website yet, don't worry. You can get SiteGround's Managed EDD Hosting to get everything you need to easily and quickly set up a WordPress eCommerce site.
Once you download the zip file, you can upload it to your WordPress dashboard under Plugins » Add New:

After you activate the plugin, a Downloads menu item appears on your dashboard: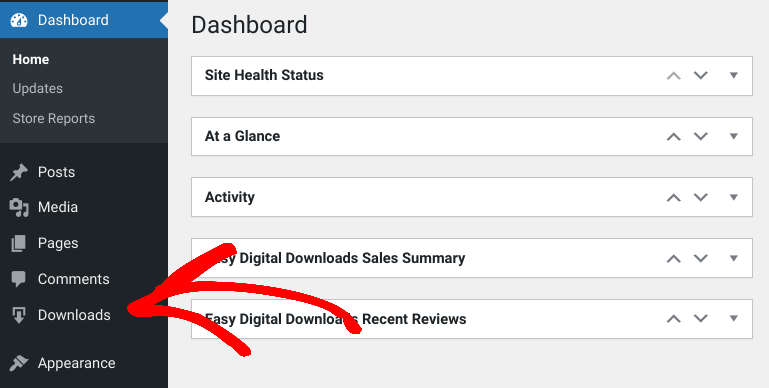 You can select a high-quality WordPress theme for your online store under Appearance » Themes.
Under Downloads » Settings, you can enter your business details, choose a currency, and more: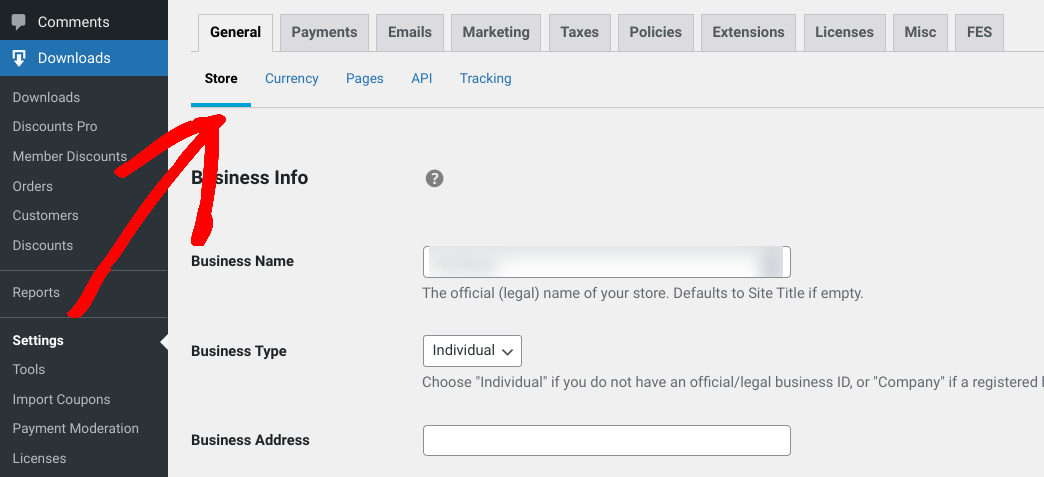 ⚙️You can use these guides for more detailed instructions setting up your store:
Step 2: Determine Plugin Pricing
When it comes to determining pricing for WordPress plugins, there are a few things to take into consideration. First, you should determine the market value of your plugin based on its features and how it compares to similar products available. This will help you set a competitive price that still allows you to make a profit.
Many WordPress plugins (and themes) are given away for free. You can do that, and then also add more features to in a 'premium version'. This is called the freemium pricing model.
There are also plugins out there that are only available if you pay for them. These are often called 'premium WordPress plugins'.
You may also consider offering discounts or bundle packages when selling multiple products together. This can help entice customers looking for great deals while still allowing you to make some money in the process. Additionally, by using EDD's discount codes feature, you can easily create promotions for specific periods or events.
💰 Tips For Pricing Digital Products
Ongoing Revenue
Plugins are perfect for ongoing/recurring/subscription revenue because many plugins are sold using the license model.
Licenses allow people to 'purchase' – technically speaking, license – your plugin to use it for a period of time. Usually, plugins are licensed per month or year.
The license must be renewed which provides you with regular recurring income. Subscription revenue like this lets you forecast your earnings for the following year, making your income a lot more predictable!
Often, WordPress plugin licenses are sold in three or four pricing tiers. Each tier adds more features or the ability to install it on more than one site.
You should attempt to structure the pricing tiers to entice customers to opt for a higher price point.
Many plugin makers emphasize a mid-range pricing tier. This tier is priced high enough to generate significant income, but low enough that target customers won't find paying for it painful.
Extensions and add-ons
In addition to licenses, there's always the potential for developing add-ons or extensions.
Using add-ons or extensions has many benefits:
It's good for you. It allows your plugin to be small, fast, and nimble. If your plugin does too many things, it won't do them well. It may also slow down the site it's running on.
They are good for your customers. They make your software as affordable as possible. Customers only pay for what they need. For example, EDD is free, but you can pay for additional features if you need them.
Some plugin developers create entire ecosystems around their plugins. They provide options for:
License levels
Add-ons/extensions
Support packages
Discussion groups
Podcasts
Video tutorials
Even all-inclusive memberships to customer-only content
Step 3: Create & Launch Your WordPress Plugin
Once you have your store set up and plugin developed, you can add it to your website. This post won't go in-depth on how to create a WordPress plugin. There are plenty of guides you can find online, including WordPress' official documentation.
In terms of format, it's pretty much set in stone: WordPress plugins are sold as downloadable .zip files. These files are uploaded and installed onto a WordPress website.

The .zip file includes PHP files for the core plugin functionality, a CSS style sheet/s, as well as a Javascript (JS) file for any interactive or front-end elements.
Once you set up your store and connect a payment gateway, the next step is to add the product you want to sell. EDD refers to any digital product as a 'download'. To add a new product, go to Downloads » Add New:

Next, you can name the plugin and add a description: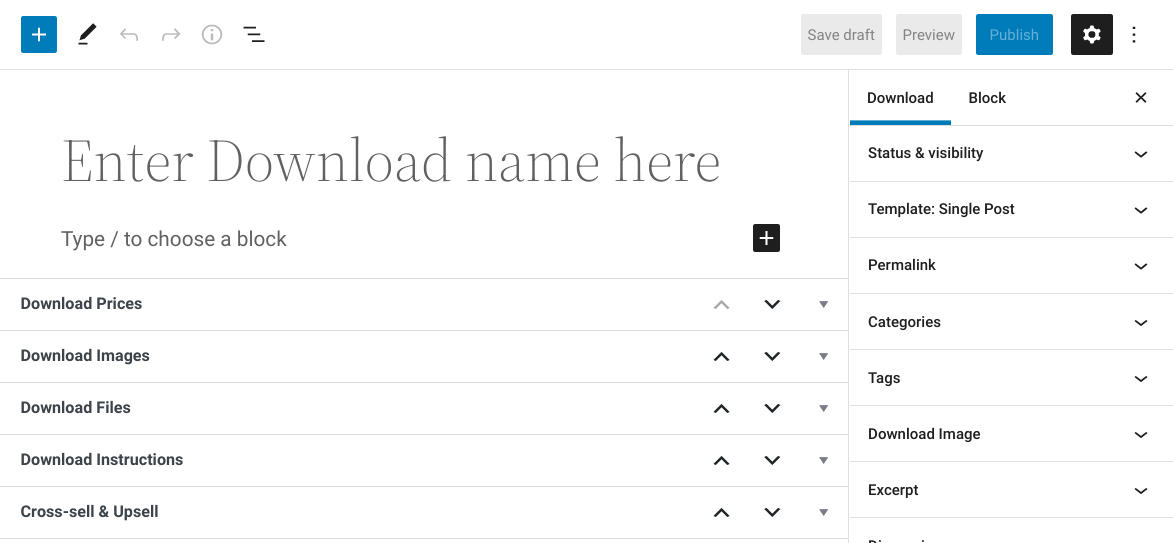 Under Download Prices, you can enter the price you want to sell the WordPress plugin for: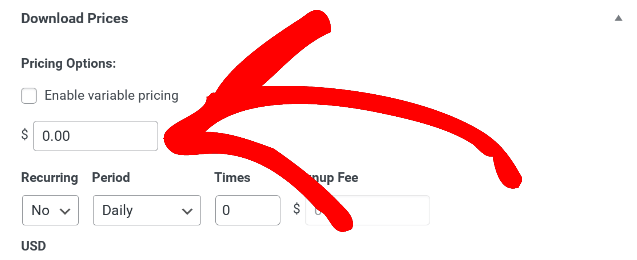 Under the Download File settings, you can add the plugin .zip file for customers to download.
In the File Name field, enter a phrase that describes the plugin. This is the clickable link text used on the confirmation page and email. Under File URL, click the Upload a File (the link icon) and upload your plugin file:

To the right, you can add a Download Image: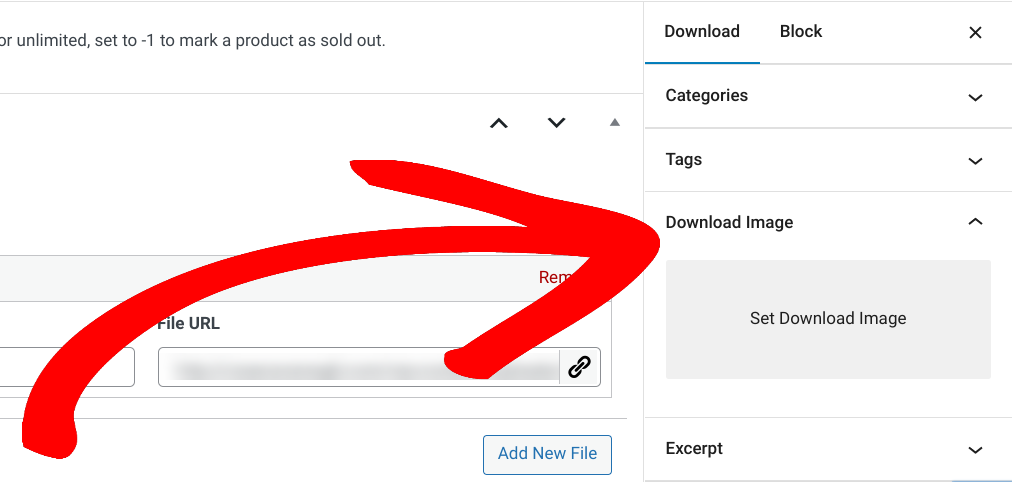 When you're done, you can select Save draft/Preview to see how the product page looks on the front end of your site: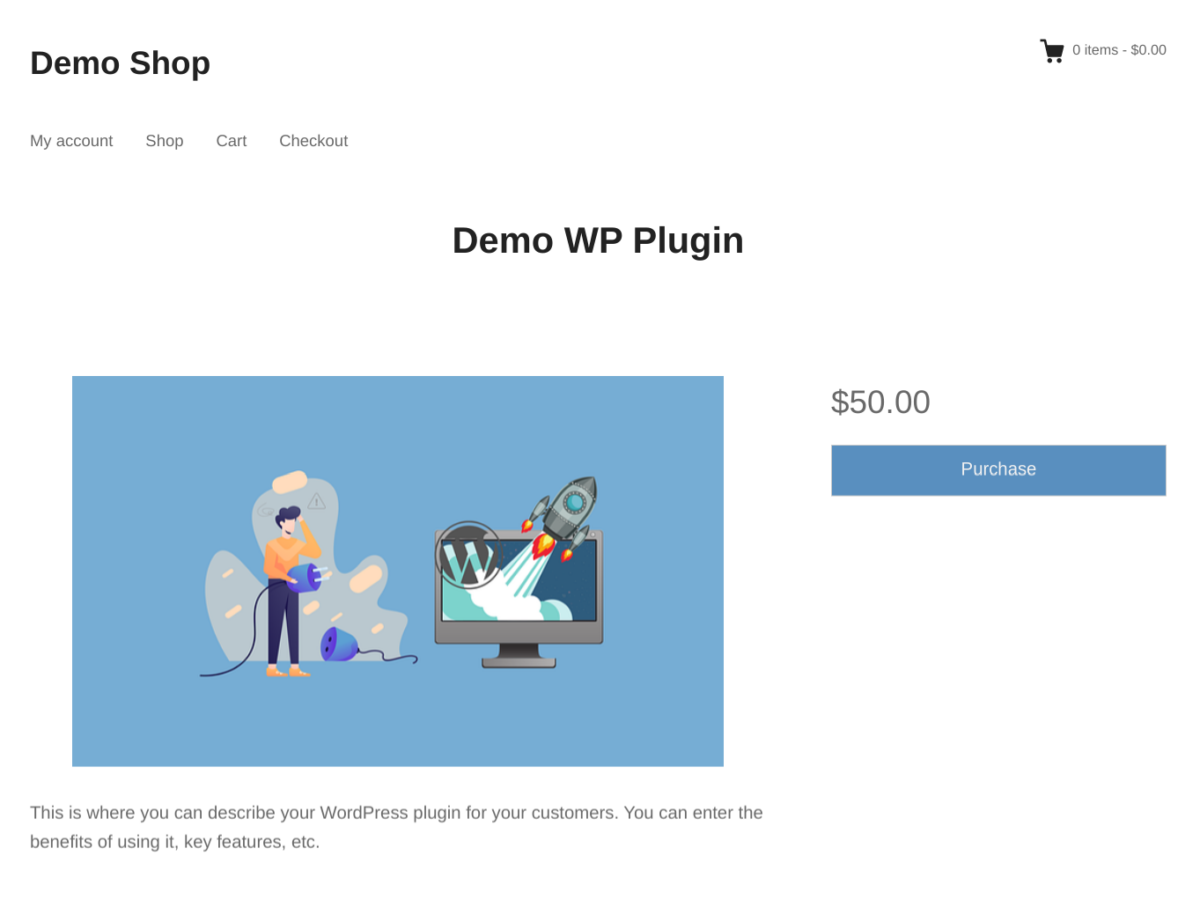 Step 4: Market, Promote & Sell WordPress Plugins
Once you're ready to sell WordPress plugins from your website, the only thing left to do is market and promote them.
Easy Digital Downloads has tons of powerful extensions to help you grow revenue with your plugins:
Recurring Payments lets you sell subscriptions to customers. You can set up a regular automatic payment that is monthly, quarterly, annually, or other less common intervals.
All Access lets you give customers self-serve access to all or a certain selection of your products. You can use it to offer customers a single purchase to download anything they want or limit by categories or product variations.
Multi Currency helps by growing a global audience. It gives you an automatic switcher for easy multi-currency display. It also keeps exchange rates up to date behind the scenes.
When you sell WordPress plugins, you can also increase sales by offering a product demo. This can increase sales, minimize refunds, and boost customer confidence.
These often include:
A live demo site, with the plugin installed and shown in action
High-resolution screenshots and descriptions of the plugin's features
Testimonials
Use-case examples (hypothetical or real-world examples)
Video tutorials walking through the plugin features
API documentation that is thorough and easy to understand
Follow our guide to learn everything to know about creating a product demo.
If you're using screenshots, remember that you will need to keep them updated as time goes on and new features are added, or updates and bug fixes are released.
Use-case examples are another great way to help prospective customers visualize the different ways your plugin can be used: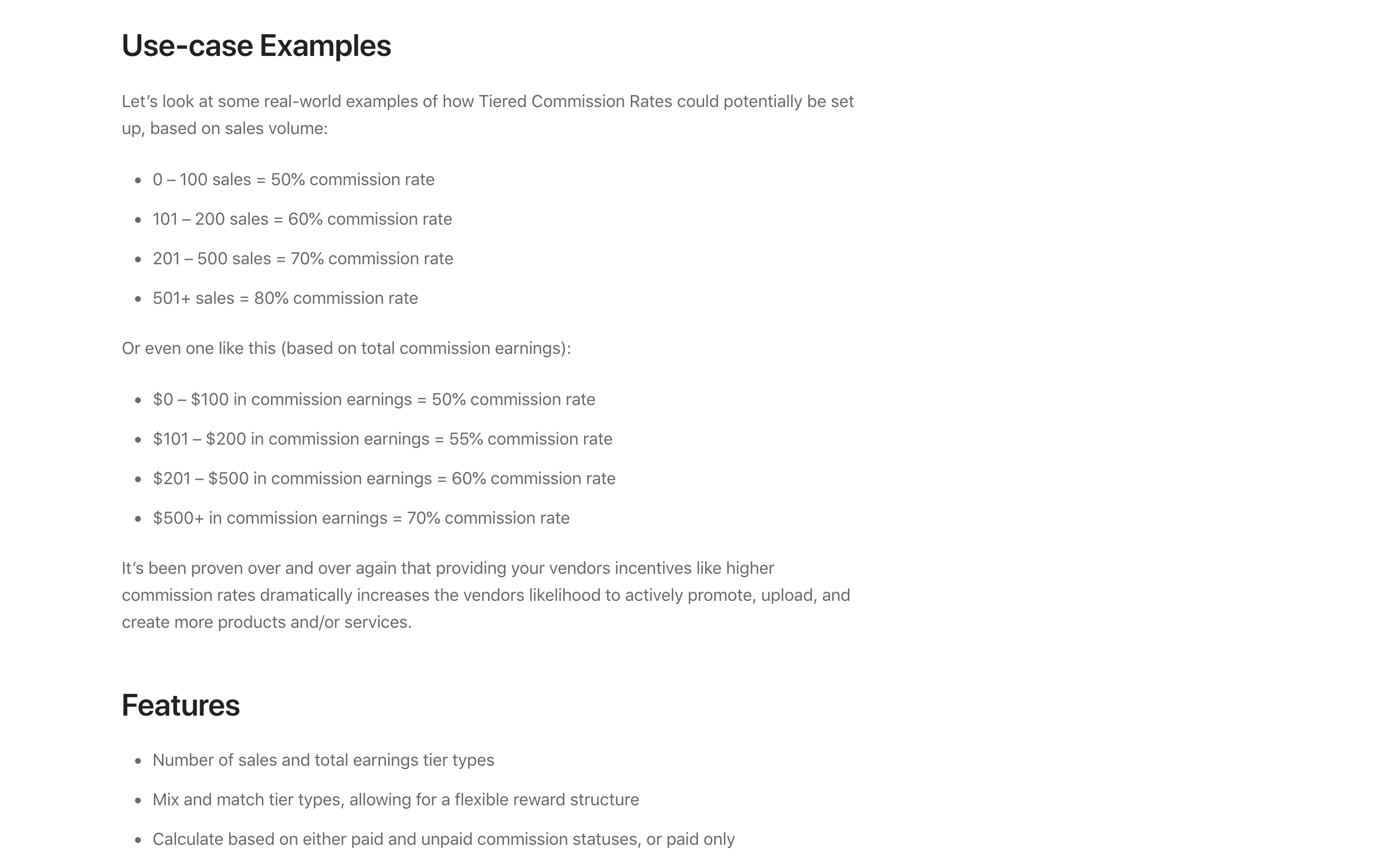 After your plugin is built and out in public, you'll need to be thinking about marketing and promoting it.
This is a large topic for another day. If you're ready, check out some of our articles to help you get started:
FAQs About Selling WordPress Plugins
How do you create a WordPress plugin?
The above was a very brief overview of how to build a plugin. It takes quite a bit of know-how and code skills.
But anyone can get started and do it. Probably for free! That depends on what you already have. Here are a few things you need:
A computer/laptop (it's hard to make plugins on a tablet or other mobile device)
A code editor (you can use the free NotePad app on your PC or TextEdit app on your Mac
A WordPress website to test the plugin on (we recommend using a test site or staging site)
Don't worry. It's very doable. Check out this great tutorial on WPBeginner. It will guide you step by step to creating your first basic WordPress plugin.
What's the best way to sell WordPress plugins?
If you're looking to make money, the best way to sell WordPress plugins is on your own website. This gives you full control over everything, including pricing. The easiest way to create a WordPress eCommerce site is to get managed hosting and the Easy Digital Downloads plugin.
Start Selling WordPress Plugins
Selling WordPress plugins is an excellent way to monetize your knowledge and expertise. To sell WordPress plugins with ease, you can use Easy Digital Downloads. Download it today to get started!
eCommerce without limits!
That is our promise. Most eCommerce solutions limit your creativity
…not Easy Digital Downloads!
📣 P.S. Be sure to subscribe to our newsletter and follow us on Facebook or Twitter for more WordPress resources!